How to make money via TeraBox? It's easy. The only thing you need to do is to take part in TeraBox Referral Program! Make stable and rich income!
Here's how you can get started.
Video Tutorial:
Text Tutorial:
Step 1
Register a TeraBox account (visit https://www.terabox.com via PC or download TeraBox APP at APP store )
Step 2
When you have done registration, please visit webmaster center: https://www.terabox.com/webmaster
There are 2 plans to make money, please choose one to start:
New Users plan: By sharing file links, for every new user you bring in, you get 0.12 USD
Video Plays plan: By sharing a video, for every 1,000 plays, you get 1.3 USD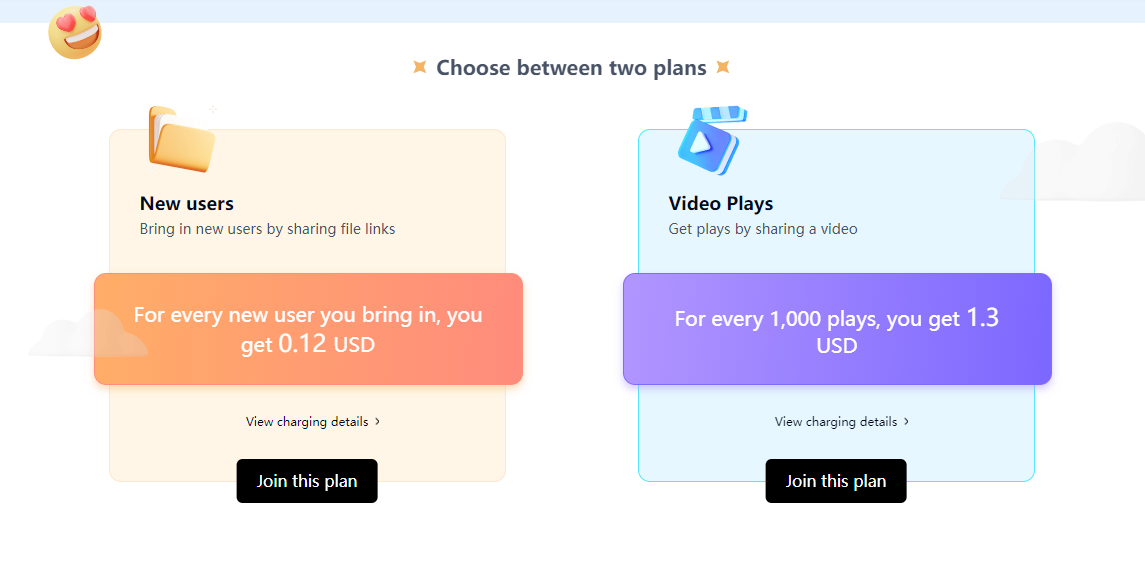 Step 3
Track your commission.
You can see detailed reports at webmaster center: www.terabox.com/webmaster
As a friendly reminder, please note that the cash rewards are updated each day around 1 pm ~ 5 pm (GMT+8), statistics as of the previous day.
Please make sure you are logged in to webmaster center before you start sharing your files, so that your data can be fully counted.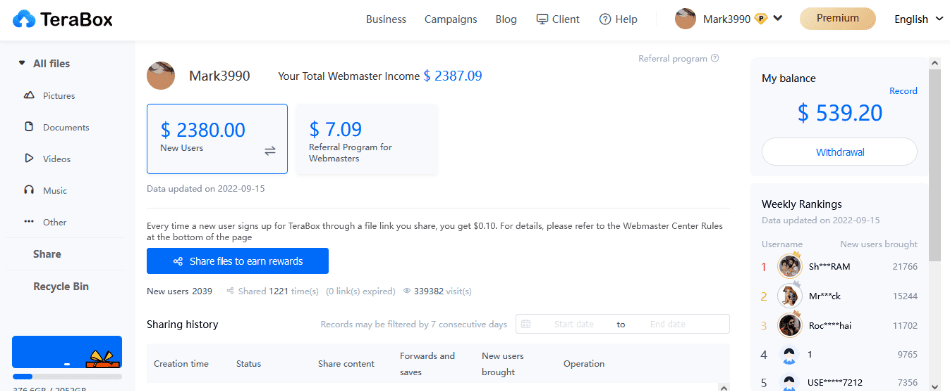 Step 4
You can withdraw your commission anytime when it totals over $20. No need to think about handling fees.
The withdrawal function is here: webmaster center
Except for these 2 ways to earn, TeraBox provided more… "TeraBox Referral Program for Webmasters" has launched recently, check details from here.
Follow Telegram channel  to get more information: https://t.me/teraboxreferralprogramofficial
Money waits for no man! Hurry to start! The earlier you start, the better your chances of earning more! >> terabox.com/webmaster