The answer is yes, then I'll explain why TeraBox is free forever.
History is likely to repeat itself if you're looking for cloud storage with unlimited space. It's not uncommon for a cloud storage company to make the bold claim that they can save all of your essential files indefinitely.
But they quickly come to terms with the fact that they can't deliver on their promises, astonished by the sheer volume of storage consumers need on an annual basis.
Higher Management Costs
Technically, it isn't possible to provide unlimited cloud storage for an infinite number of users. There is a price for every gigabyte of cloud storage, regardless of whether or not the service is limited. The limitless storage providers rely on low-volume customers to pay for the gluttons.
When you upload data to the internet, you need bandwidth, essentially a regular internet connection like your home or work. User usage has a direct impact on these expenses. Content on cloud storage services is subject to increasingly strict regulations from regulators. Management costs will rise as a result.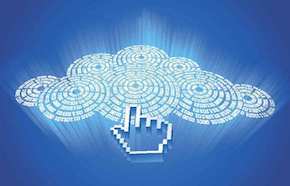 Movement
Using cloud storage necessitates moving data, which raises the price for users because service providers must charge for both the interactions (such as putting and getting) and the transfer of data itself. Depending on the service, tier, and resiliency, the cost of access might vary considerably.
Cloud storage capacity is quite limited in the current industry due to the high operational costs connected with cloud storage. It's a one-stop-shop for all your devices because TeraBox delivers 65 times the storage space of the competition. Free cloud storage means you'll never have to worry about losing any of your important files again.
What is TeraBox?
In terms of cloud storage and backup, TeraBox is one of the best options out there. TeraBox is the perfect place to keep all of your files. It's easy to maintain total command over your files once they've been stored.
First and foremost, TeraBox gives you 1TB of storage capacity free. You read that correctly. You don't have to pay a penny to get your hands on TeraBox. There are no strings attached to it, and you'll fall in love with the rewards you'll get from it.
With its automatic backup feature, you can save a lot of space on your phone while still having access to all your devices, including smartphones, tablets, and computers. TeraBox allows you to watch movies from any location, at any time!

Password Protection For Your Safety
There is also a private data Safe space in the TeraBox, where the user can save any private files. The user sets a password lock, and every time he enters the Safe space, password verification is required, which further protects the user's privacy and data security. In addition, TeraBox promises never to violate user privacy in order to personalize advertising.
Multi-end collaboration
Those large, sensitive files eating up all of your storage space should never be put in danger. Instead, you can install TeraBox and upload files into it.
Because of TeraBox's multi-end cooperation, it can be installed on all of your devices, including phones, PCs, and tablets, so that you can access your data from anywhere!
Automatic backup
What if you don't have the time or energy to back up your files manually? With TeraBox's automated backup option, you won't have to worry about running out of space on your mobile devices. You don't have to worry about remembering to back up your data daily. Fast and reliable, our backup software runs in the background without slowing down your computer.
Why Does It Provide 1TB Of Free Space?
Users can get 1TB free Cloud Storage, thanks to TeraBox. As TeraBox's core business and unique selling point, this lowers the bar for anyone to use a cloud storage service effectively. Whatever your storage needs, you should always choose TeraBox, regardless of your budget.
TeraBox is available to everyone at a low price. No one would turn down the opportunity to use a solution that auto backs up mobile phone files to a 1024 GB storage capacity. The more people utilize the product, the more likely they will spread the word about it. TeraBox's economies of scale will benefit both the TeraBox team and its users in the long run.
300,000+ images, 2,500 audio files, or 6 million docs can be stored in the 1024GB of free cloud storage. You can upload files up to 20 GB for premium users! It costs only $2.99 a month to upgrade to Premium.
Were you fed up with having to pay exorbitant amounts of money to store your data on the cloud? What if you could get all of your storage needs to be met in one place? Free cloud storage of 1024 GB from TeraBox is the perfect solution for you.
It's time to say goodbye to all of your cloud storage woes with just one application!