TeraBox is quickly becoming one of the most popular cloud storage solutions on the market. Much of that has to do with the 1 TB free cloud storage users get just for signing up. When you compare that to other services that offer as little as 2 GB in their free tier, you can see why so many users are drawn to this platform.
It may be the 1 TB free storage that draws people to TeraBox, but it is the service's powerful features that keep people coming back. With features like remote upload, large file transmission, and automatic backups, users find TeraBox to be the one tool they need for their storage, transfer, and file management needs. But what about the trust factor? Is TeraBox trusted? And more importantly, should you trust TeraBox for your critical storage needs?
TeraBox – Cloud storage with strong security
Whether you are storing critical business documents or a lifetime's worth of family photos and videos, you can trust TeraBox with your most important files. Right from the start, TeraBox promises to respect and protect your privacy and security by committing to not disclosing your personal information to anyone for any reason.
They use the latest, industry-standard security measures to keep personal information safe. This entails maintaining a very high-security level of encryption and authentication. Security is based on access control, big data security and intelligence, and cutting-edge cryptography.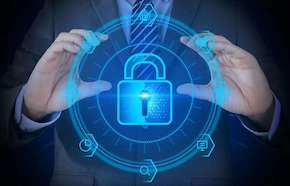 TeraBox employs a professional security team that includes industry experts in privacy protection, anti-spamming, and risk control. These security leaders work tirelessly to ensure TeraBox has the best security policies in the business. Uploads and downloads are encrypted using the HTTPS transmission encryption protocol ensure no one has a chance to intercept your files. Once files are stored on the servers, all data on TeraBox is encrypted to ensure no one else has access to it. All of your files are secure behind your personal username and password.
There is no need to worry about your privacy and data security with TeraBox. Their servers are set up to prevent robots from crawling them. That means search engines won't see your content or share any links. In addition, because the files are safely stored on the cloud, you retain access to them even if your computer, smartphone, or tablet is lost or damaged. Simply log into TeraBox from another device and regain access to all your data.

TeraBox even helps with security when you need to share files. Files can be shared using a private, automatically generated extraction code, and you can even limit the amount of time the file will be available. Users can also take advantage of a "Safe Space " where files are covered by an extra layer of protection and require an additional passcode to access. Behind the scenes, TeraBox continuously reviews all systems to ensure the security and privacy of the data of its 20 million users.
These security features reflect TeraBox's ongoing commitment to its user's data security. That means they are always looking out for your security and modifying any protocols necessary to keep up with the ever-changing cyber threats.
TeraBox – A Trusted Platform for File Storage
Before you trust any storage provider with your personal or business data to a cloud storage platform, you want to be absolutely sure the company can be trusted. Fortunately, TeraBox is very upfront and transparent about its security policies. With TeraBox, you get more than a lot of available storage and the latest features. You also get the sense of confidence of a company that makes security a part of everything they do. From their security team to their security protocols, from the highest levels of encryption to a separate space for your most critical files, TeraBox is the one to trust with your data.
See for yourself why many trust TeraBox. Download TeraBox at www.terabox.com or find the app for your smartphone or tablet in the Apple App Store or Google Play Store. Get started with your free 1 TB storage. You can sign up in minutes with the convenience of using your Facebook, Google, or Apple ID account.