TeraBox is an innovative and free cloud storage application that protects and organizes all the files on your device. You can safely back up, sync, access and share your important content.
We usually tend to spend the weekends in order to watch movies or enjoy a relaxing time at home. However, you might encounter awkward situations as you continue to do it. It is better if you can come up with an appropriate solution to overcome all those awkward situations. Then you will not have to worry too much about anything. You will be provided with complete control over how you are going to enjoy the weekend. This will make you fall in love with weekends and the way how you enjoy time with your loved family members.
Imagine what would happen when your device runs out of memory.
There are multiple issues or awkward situations that you will come across as you download videos for enjoying. For example, you will come across a situation where you will not have enough memory on your mobile phone in order to save the downloaded movies or games. This will keep you away from downloading a movie that you want to enjoy. On the other hand, it will also not be possible for you to enjoy the moment with your friends. This can lead you to an awkward situation.
Another awkward situation that you will come across is the inability to have support to online torrent download. This is not a feature that most cloud disks would not support. Therefore, you will come across the need to search the internet for applications, which are downloading links.
What is the best solution available for you to overcome all these problems? That's where you will need to take a look at TeraBox. Continue to read and we will share more details with you on what TeraBox is all about.
What is TeraBox?
TeraBox is an online cloud storage app, which provides you with access to 1 TB free cloud storage. Yes, you read that right. An average cloud storage platform will ask you to pay a hefty amount to get a 1 TB storage. However, you will not have to pay such a big amount of money when you are using TeraBox. That's because the storage space is offered to you completely for free. You can continue to use it without keeping any doubts in mind.
You will be able to use the TeraBox cloud storage space to hold all the files. There is no need to look for any other solution to save the files. For example, you will be able to use 1 TB free cloud space to address lack of memory issues in your mobile device. Hence, you can free up space for both games and movies.
You can use TeraBox 1 TB free cloud storage to store more than 500 different HD movies, where each movie is 2GB in size. On the other hand, you will be able to use it to store thousands of travel photos as well. On top of that, you can use the free storage space for holding millions of documents. This will provide a comprehensive experience to you, and you will not have to worry too much about anything. You may even think about using the storage space to hold 2 advanced games.

What makes TeraBox outstanding?
TeraBox is not just a cloud storage platform. It offers some outstanding features to you as well. For example, it will be possible for you set up a password to all the links that you share. By doing this, you can ensure that no other person can gain access to the links. Only authorized people who have access to your password will be able to access what you share.
Another great feature that you can discover in TeraBox is the remote upload function. This function is available on the home page of TeraBox. Due to the presence of this feature, you will be able to make your life easy with downloading files from both HTTP URLs as well as HTTPS URLs. Even if you want to save from the magnet links, you may use TeraBox. Therefore, you don't have to worry about downloading a movie to your mobile device. Instead, you can think about downloading it to the cloud storage space that you have. Then you can simply play the movie from the cloud. Since you are not downloading anything to the device, you will not have to worry about lack of storage issues.
TeraBox always provides free 1TB storage space. In other words, they will not charge any money from you. Therefore, you can simply keep the peace of mind and continue to use it. You may think about using it as a reliable partner to enjoy the movies and other activity that you come across. You will also fall in love with the smooth and user-friendly experience that TeraBox can deliver to you.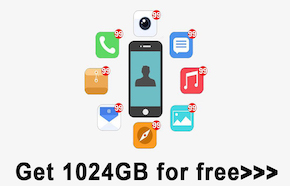 Final words
You should now have a solid idea of what TeraBox is all about. You may begin using TeraBox if you are content to utilize the 1TB free storage space that you get as a student. This is a fantastic chance for you to save all of your files. You will never need to enlist the help of anybody else to store your data. TeraBox may be downloaded from the Google Play Store or the Apple App Store and used to store files online free. Then you'll like the pleasure that awaits you.
Finally, please add this website to your bookmark: www.terabox.com.