In the world today, data is currency. Everything we do in this digital world creates and generates data. But where do we store it? Local storage options always run the risk of data loss – be it stolen devices, virus attacks or accidental resets. This is where cloud service comes into the picture. And TeraBox is one of the premier cloud space solutions in the market.
But the term 'cloud storage' still makes people think about a complex data storage technique. This couldn't be further from the truth. Let's take a look at one of the basic steps – opening the TeraBox app – and how simple and convenient it is.
Steps For Opening TeraBox App
You can log into TeraBox using your email/phone number or other accounts. In case you are not sure about how to login or register, read our next section.
After successfully logging in, you can use the countless features of TeraBox, such as automatic photo backup, file sharing, and more.
TeraBox supports multiple logins with the same user account. You can also simultaneously log into multiple devices like smartphones, desktops and tablets.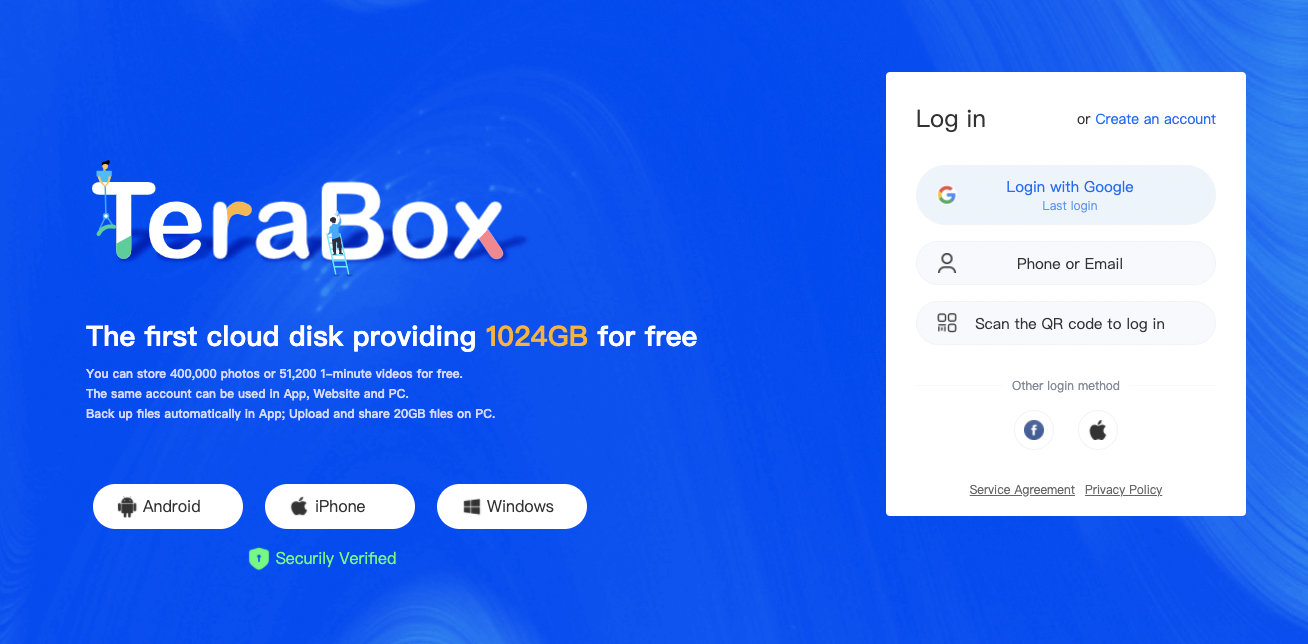 Registering/Logging Into TeraBox
On TeraBox, registration as a new user is pretty straightforward. You could either use your email address or phone number to register as a new user.
Alternatively, you could register with your existing third-party accounts. TeraBox supports Google accounts and Facebook accounts (for all users) as well as Apple IDs (for Apple users). These quick-register options save you the hassle of adding further details, as well as making future logins simple.
When you register your account with TeraBox, you get 1TB of cloud storage free of cost.
Logging into TeraBox is even simpler. You can use your email address, phone number, Google account, Facebook account or Apple ID (whatever you used while registering your account) to log into TeraBox. With one-tap, your login would be complete.
TeraBox also provides an additional login option – QR code scan. The simple method only needs you to scan the QR code displayed with your device. The only requirement is that you must already have logged into a device with your TeraBox account.
There are other things you need to pay attention to when logging in, please watch the video below.⬇️⬇️⬇️
The Benefits of Choosing TeraBox
With the plethora of cloud-storage services available in the market, one might wonder – why TeraBox? Well, there is more than one reason for that.
First, users get 1Terabyte of free cloud storage when they first register on the app.Most other cloud service platforms only offer a few gigabytes of free cloud, which runs out in no time. After that, you must either pay the hefty prices for additional storage space or move all your data to some other cloud service. But with TeraBox, you will never worry about running out of space again.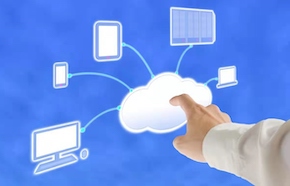 TeraBox supports the upload of all kinds of data on its platform. On top of that, uploading data on TeraBox is a piece of cake. Furthermore, the app also allows you to share the data with other people via links. You can also password-protect these links to ensure they don't get into the wrong hands. Lastly, the TeraBox app has an intuitive and smart interface that makes it really easy to use.
Data is precious, and it deserves to be in safe hands. So, it goes without saying that TeraBox is exactly the platform you need for your data storage solutions. Download it now and enjoy the seamless experience of cloud storage.