With the world seeing great changes and disruptions under the influence of Covid-19, cloud memory and cloud storage have never been more important for Internet users. In this case, a cheap while trustworthy cloud service solution becomes the center of people's attention. Among thousands of choices, TeraBox makes itself the most cost-effective and reliable one with its 1-terabyte free cloud space and brilliant features. Now, follow my words and 1 TB free storage will be yours.
Is 1 TB Cloud Storage Free Forever?
Before I go through the salient features of TeraBox, I know many of you are curious about the "expiration date" of the 1 TB free storage. As far as I can see, most cloud service providers guarantee their users 5 to 15 GB free space for a limited time. Among all the cloud service solutions, TeraBox is the only one that offers its users 1024 GB of free storage for a lifetime. Some may consider it a scam or deceptive slogan, and TeraBox promises no false words in any of its advertisements. The only effort you need to make is to download TeraBox and register, then one-terabyte free cloud space will immediately come to your service, and be there for you forever. If you still feel dissatisfied, TeraBox offers a free trial for 7 days of its Premium version with 2 TB(2048 GB) of free space, and you can cancel it at any time.
What Can I Do with 1 TB Cloud Storage?
Once you have installed TeraBox on your electronic devices, you can do anything with it as you like. If you are not familiar with its capacity, I can tell you that one terabyte equates to 1024 GB, similar to the size of 400,000 photos, 6.5 million document pages, and 2,500 movies. From treasured memories and sophisticated video games to Office documents and online courses, you can upload and save anything on your devices or on the Internet without the fear of losing it. In case you find artificial upload troublesome, TeraBox introduces the automatic backup function to save your time. Also, there is a recycle bin for you to retrieve and restore the deleted pictures or files so that you will never be worried about the accidental deletion.
How Can I Better Use TeraBox?
It's totally understandable if you think that free products may come with poor services and horrible experiences, and TeraBox promises to give you all-around services of the highest level. In addition to 1024 GB of free storage space, you can also enjoy multiple brilliant functions offered by TeraBox for free. For those who need to transfer large files, TeraBox empowers you to upload or download up to 4 GB data in one go. Also, TeraBox generates your own share files every time you need it, and you can set a password for the link to better protect your files. With the encrypted link, no one can access the files you share without authorization. What's more, you can even specify an expiration date for the share link, and when the deadline passes, the link will automatically expire and stop working. If you want best-class security for your sensitive or confidential data, TeraBox builds a Safe space for you to store it. The developers have made great efforts on it to make sure your files are kept at the highest level of safety. Everything you saved in "Safe" will be protected with a four-digit code and a password verification process.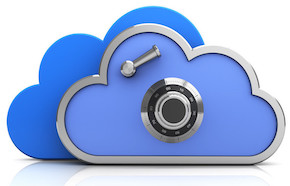 Where Can I Get TeraBox?
Free of charge and generous with superb service, TeraBox is your one-stop cloud shop for all your devices. If you are on your mobile device, be it an iOS one or an Android one, you can click the TeraBox official website here and install it now!
Wait no more, go and get TeraBox!