TeraBox's automatic backup function is easy to use. You can start by downloading TeraBox from our official website or the Google play/App store.
After logging into TeraBox, you will immediately receive 1024 GB of free storage space. After simple settings, you can automatically back up photos from your smartphone, free of charge. If you also need to back up videos, try becoming a TeraBox Premium user by paying a minimum of $2.99 per month, to back up videos and photos.
The following figure shows how it works: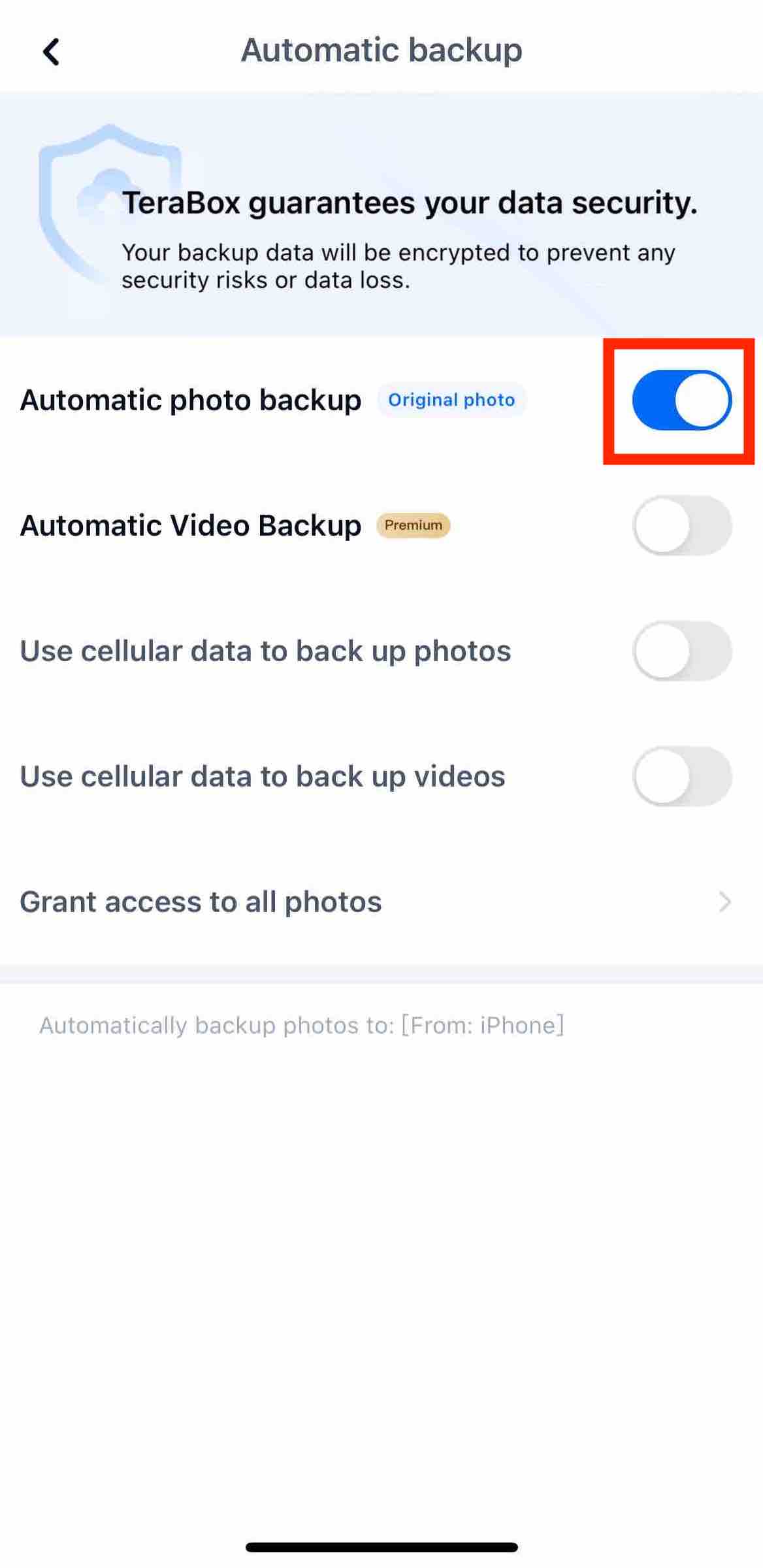 Isn't backing up photos easy? So, use TeraBox and backup your photos for free! Solve your insufficient smartphone storage problem just like that, and free yourself from the fear of losing your smartphone or using another smartphone! TeraBox automatic backup gives you peace of mind!
If you want to share files with your friends, it's easy too!
You just need to decide what you want to share, and find it, for example, if you want to share a file, tap "Files" to select the file you want to share. Tap "Share" and then "Copy link". You can share the link to Facebook, Twitter, forums, chat groups, and anywhere else you want!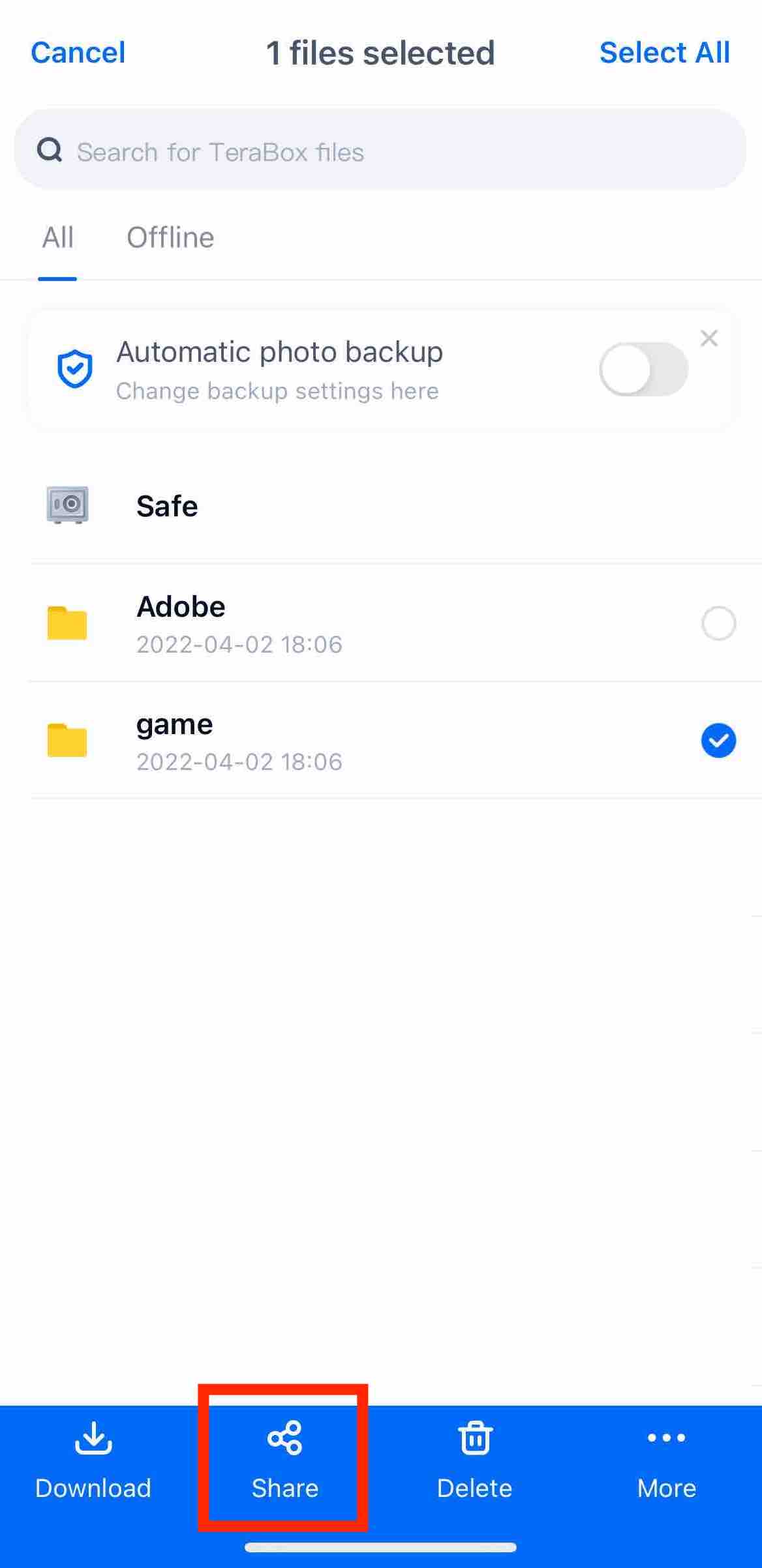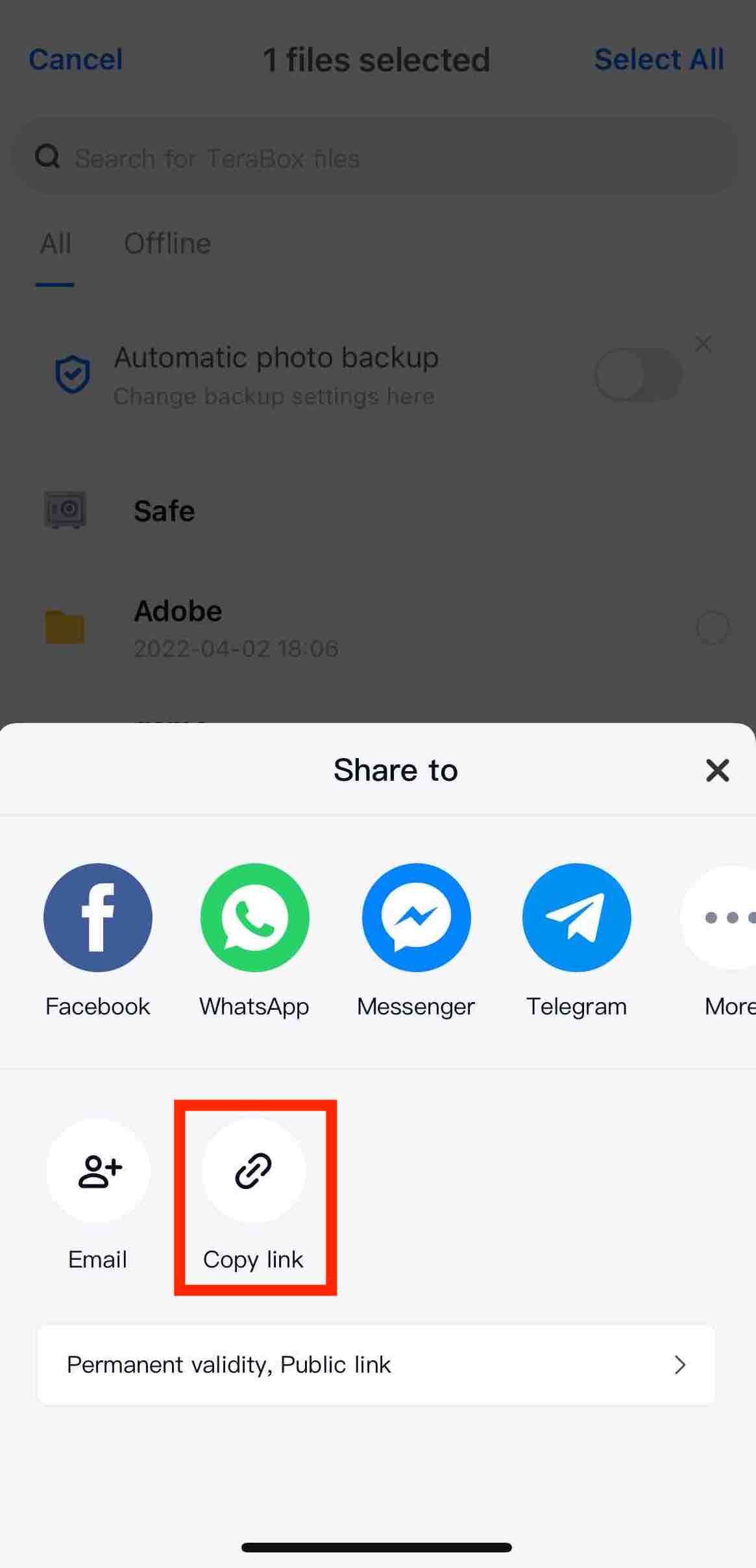 TeraBox wishes you a wonderful experience