Premium is a TeraBox monthly subscription service for users who need more storage space or want more benefits. Specifically, download and register TeraBox to get 1024 GB of storage space for free, and if you need even more, become a Premium user to get a whopping 2 TB!
In addition, Premium users also enjoy the following Premium benefits: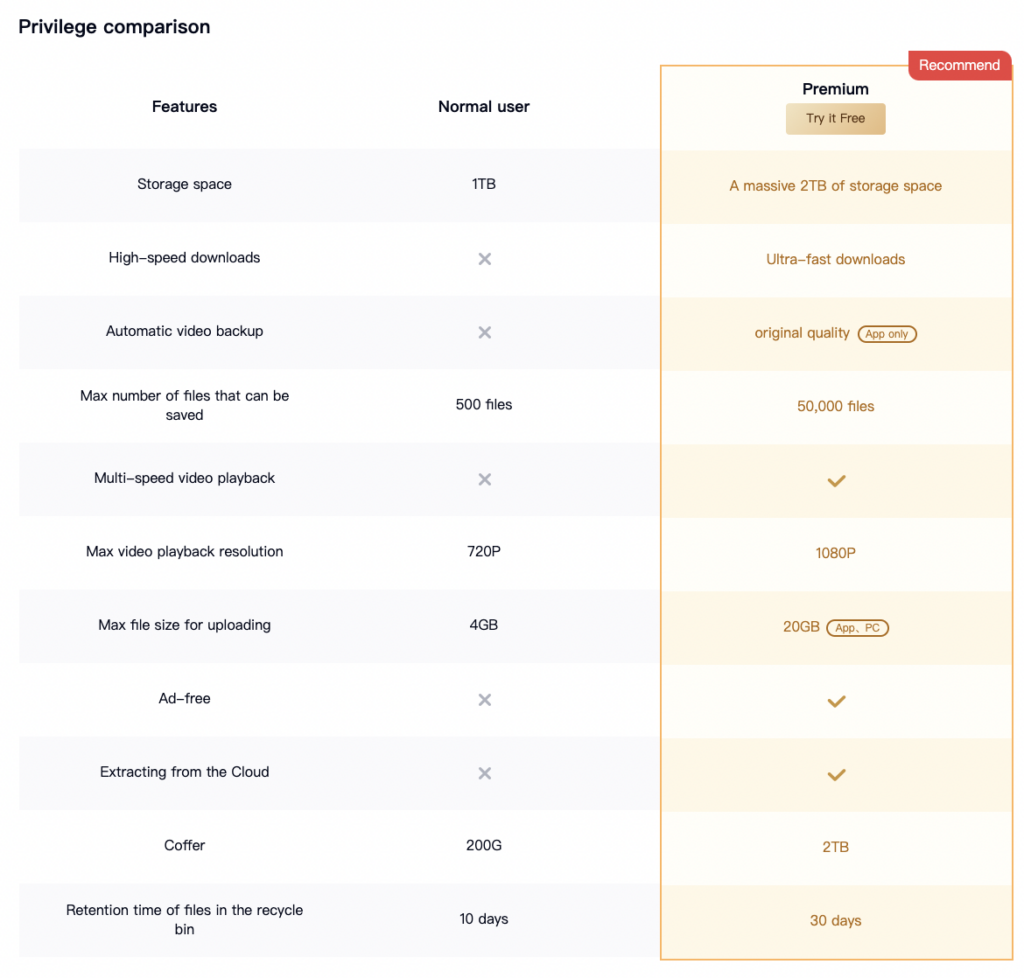 High-speed downloads: no more waiting!
Multi-speed video: enjoy ultimate watching experience!
HD images: recall your good memories!
Back up your videos and large files: never worry about cellphone storage again!
Unlimited file transfers: transfer multiple files at the same time!
2 TB of Coffer space: protect your important privacy!
Recycle bin: no need to worry about deleting important files by mistake!
10 Premium benefits bring the ultimate experience to your life!
There are several ways to become a Premium user: an annual Premium subscription costs $3.25 per month, a quarterly subscription costs $3.49 per month, and a monthly subscription costs $3.99: at least 50% less than that of other cloud storage software.
Premium 7-day free trial with auto-renew every month for only $2.99/month, and you can cancel the renewal at any time!
So, what are you waiting for? Come on and give it a try!
Please download it now: Google Play/App Store and bookmark this page: https://www.terabox.com