The answer is yes.TeraBox is the largest free and secure cloud storage app, it has been downloaded more than 20,000,000 times worldwide.
1024 GB of cloud storage for FREE? How amazing!
With the world seeing disruption in the way we work and interact, cloud storage is getting more popular than ever before. The outbreak of Covid-19 was a key driver for several organizations enabling remote working, and there was a rising need to manage a vast amount of data smoothly. From global corporations to small businesses, people note the advantages that cloud storage brings to the table in terms of improving efficiency and the ability to build a connected environment.
And now cloud storage is here to stay. With its flexibility, security, and portability, more and more individuals trust third-party cloud service providers with their data and actively integrate cloud services into their business processes.
The benefits that cloud services bring in are infinite. But there's a massive bottleneck that users face regarding the switch – costs. While almost all industries have a growing tendency to adopt cloud services, the rising cost for upgrades often keeps them out.
But, TeraBox eliminates this obstacle and unlocks a new range of opportunities for users to benefit from cloud storage.
The rising cost of upgrades
Almost all cloud storage providers operate on a freemium model. In this structure, every user gets a free quote that they can use without restriction. Often this storage amount is between 5GB and 15GB.
While our file sizes and the volume of data that each individual holds have significantly increased in the last decade, these free tiers have remained the same. Today, every user is connected to more apps, handles more files, and takes more pictures. The chances are that the free tier will be over in a matter of a month.
That's when the incremental cost comes into play for an upgrade. With each upgrade in storage, you end up paying more to cloud service providers, thereby questioning your initial decision. But on the cloud service provider's end, the high incremental cost is justifiable since they will be incurring hefty expenses for the continuous input of bandwidth and the additional storage.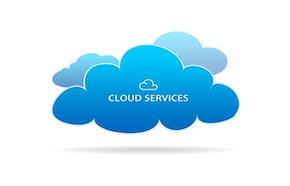 These costs are directly related to your usage and as you climb this ladder. After all, once you've committed to a cloud storage option, it also gets complicated to switch back and forth.
This concern, however, isn't just small business-oriented. According to research from Canalys, organizations spilled out $107 billion for cloud computing in 2019, which was a 37% increase from the previous year.
So how does a business combat the rising cost and still have an exceptional cloud storage provider?
That's where TeraBox comes in!

Changing the Cloud – TeraBox
Understanding the struggles that individuals face, TeraBox is a service that wants to provide equal space for every individual to enrich the advantages cloud storage offers. After all, the internet is one of the best equalizers, so why shouldn't cloud storage be the same? 
TeraBox provides 1024GB upfront in their basic plan for FREE, keeping this objective in mind.
Yes, you read it right – 1024 GB!
For free!
While all other leading service providers are busy providing 5,10, and 15 GB of free data, TeraBox is putting all of them to shame with their free 1024 GB. Almost all leading service providers offer a free tier that is merely enough to make it a month, and 1TB of space only comes with a hefty monthly price. 
Instead, the approach that TeraBox brings in is unique. There is no hindrance in getting your work done through cloud services. You have the first tier for 1024 GB free, and that's pretty much about it.
And if you want more, you can level up quickly to 2TB of space at just $2.99 per month. Again, this is less than half of what you will pay with any other partner.
How is it possible?
No, this is not a scam – it is as real as it could get.
Thanks to effective disk management and increased users, the team at TeraBox can effectively manage bandwidth and deliver uncompromised service excellence with their cloud services. The discounted price is by no means to state that there are compromises in terms of security speed of access – everything you need in a cloud service provider is all in there.
The Potential?
Now to the most crucial part – the capabilities that TeraBox unlocks for a user. If you were dangling your way around 5-10 GB of cloud storage, you know the struggle of constantly seeing the storage full error messages.
With TeraBox, the chances are that you might never be seeing it. It might sound insanely crazy, but if you compute how big 1TB is, you might never look at another provider again.
1 TB (1024 GB) of data gives you roughly: 
250,000 photos taken on a 12MP camera, or
250 movies or 500 hours of HD video, or
5 million document pages, stored in PDF or Office formats
We'd say you'll never run out of space, ever again. And even if you did, the 2TB add-on will help through the rest easily.
The future of Cloud Storage is here!
The struggle for cloud storage is endless. The constant deleting, the error messages, and the incompatibility issues – we've all been there. Thankfully with TeraBox, users will no longer need to face any of these struggles anymore. 
With 1024 GB worth of data freely available for every single person, there needs no other introduction on why this option is what everyone should be getting. TeraBox has understood the magnitude of the data needs in the current world and proceeded to develop a model that would receive everyone's approval. 
Think of TeraBox as a right given to every internet user – you have 1TB free cloud storage reserved. It is up to you to take the right path in redeeming this cloud storage.
Claim your right before it is too late! 
If you want to know more about TeraBox, you can download it here: Google Play/App Store.