TeraBox provides users with a free 1TB of storage space for over 300,000 pictures, 2.5 million videos and 6.5 million documents. TeraBox offers the world's largest free cloud storage disk compared to any other cloud service.
In addition, TeraBox can also free automatic backup, online file transfer, online file sharing. It is a very easy to use cloud storage product.
At this time, there are users who wonder, how such a powerful and free cloud storage product can protect users' information, and whether the file storage is safe, then let this post answer it for you.
Is TeraBox Safe and Secure?
TeraBox is very safe and reliable, it has the most powerful security architecture and multi-layer security. All of their online services are hosted in an isolated data center to prevent unauthorized users from accessing or changing the data. And all TeraBox servers are equipped with firewalls to prevent unauthorized access.
On the management side, they have policies and procedures in place that allow them to quickly detect and deter any suspicious activity.
In addition, the user interface of TeraBox is very user-friendly and easy to use. You will not find it taking up much of your time in trying to get the hang of it and setting up your account, which means that you can start storing your data within a few minutes, once you have registered yourself on the website.
Data Encryption and Security Protocols
TeraBox uses the most reliable and strong encryption standards in the world today. It works on any operating system and is compatible with all versions of different operating systems, so you can always rely on the security it provides.
The files that are stored on TeraBox are always encrypted as long as they are being accessed from within the system.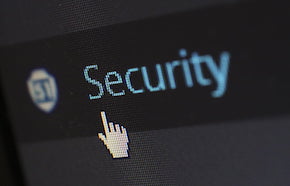 Prevention of Crawling of TeraBox Links
You should keep in mind that TeraBox shares by default by extracting the code, and the TeraBox link will not be visible to crawlers. If you share files online, this extraction code will prevent crawlers from crawling through encryption.
The file you share on the TeraBox is encrypted, which means that the file cannot be abused in any way by the outside world. You can rely on these links to share your files securely without worrying about them being accessed by others in case someone manages to get them.
User Data Privacy and Security is Priority
As TeraBox employs the latest encryption techniques, all the files that users store on their accounts are encrypted, which means that even in case someone manages to get hold of them, they will remain safe and secure.
When you want to upload a file to the cloud, or when you download a movie from TeraBox to your phone, it is encrypted via HTTPS transmission encryption protocol to ensure that there is no security risk in uploading and downloading.
When you need a place where others cannot see your most precious movies even if they have your login credentials, you can use Safe Space, which is a space specially designed by TeraBox to protect the privacy of user data. You can set a four-digit password to restrict access by others.
TeraBox is secure and encrypted in every way, so users can use it with confidence.
Get Started with TeraBox Free One TB Storage
TeraBox free one TB of storage is the best free cloud storage option you will find online. The basic cloud storage space is available for free. With TeraBox you'll never run out of phone memory again.Visit the TeraBox Official Website now to get started with free cloud storage of 1 TB.