The multi-level security control TeraBox employs to ensure the security and privacy of your data makes it a cloud storage product you can trust. Let's talk about TeraBox security measures in a bit more detail.
In general, users choose TeraBox because they need some help with file management. They tend to use TeraBox to store, transfer, and share files.
In terms of file storage, TeraBox contains a Safe space that has been arranged specifically for the storage of private files. Users can set password for the Safe space and must go through password verification whenever logging in to TeraBox before they can access the Safe space.
Such dedicated space for private storage is not available or has limited storage in other cloud storage products and tends not to be conducive to the storage of private files. TeraBox Premium users enjoy 2TB of private storage space and the process for transferring private files to the Safe space is simple and intuitive.
As for file transmission, all data is encrypted on the cloud server when a user transmits files to TeraBox. As these files are private, the user can access them on other devices even if their computer, mobile, or tablet has been lost or damaged.
Users wanting to share private files may set a time limit for the link to be shared, and slide the [Set up a private link] button. Then the private link is set up, and the password is automatically generated when the user is sharing the private files, thus ensuring greater security.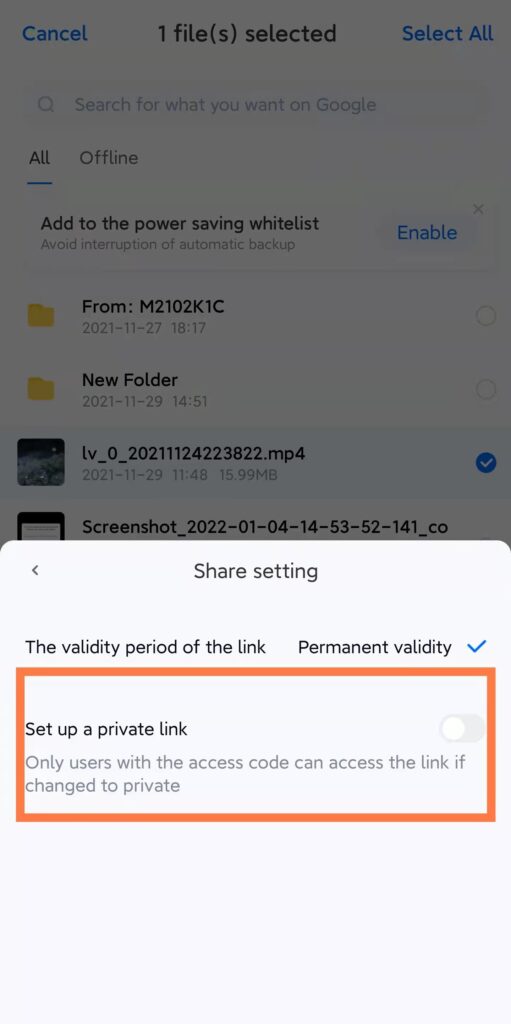 TeraBox strives to practice continuous self-monitoring and introspection to protect the privacy and security of user data and is ever mindful of the constant overview of 20 million users. Private files will never be accessed unless otherwise authorized by users or specified by laws.
TeraBox values your trust and works hard to deserve it! Please click here to download TeraBox: Google Play/App Store
Please bookmark this website: www.terabox.com