If you want to know what is the best and fastest way to make money online, then I will answer you now, the best way to make money is to participate in the campaigns held by TeraBox, you can make money from home just by sharing files.
---
Hi, I am Tony. The following article is from my own personal experience.
I have participated in online earning activities held by other websites. In this particular campaign attendees upload and share their own videos to earn cash based on the amount of views.
At the beginning of the campaign, I earned about $1.2 for every 1,000 views. This was a rather high return on investment, but it later decreased to $1 and eventually a mere $0.5 for every 1,000 views, which was practically nothing.
So I will no longer participate in such campaigns, just do TeraBox campaigns.
Fortunately, partaking in TeraBox campaigns are rather easy, as everyone can join for free! By devoting 10 minutes of my time per day to some simple operations on my phone, I can earn $100 a month, and I believe others could earn even more.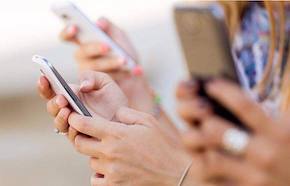 The campaign held by TeraBox is not the campaign that is counted by the number of video views. It's an activity to earn money by sharing files! This online earning way of sharing files is the main reason why I would choose it in the first place.
First, I can share any kind of file regardless of its type. Then there's the wonderful simplicity of the process itself. All I need to do is to select the file I want to share, and then tap "Share" and "Copy link". After that, I can paste the link anywhere I want to share the file to, such as WhatsApp, Facebook, Telegram, Messenger, Twitter, internet forums, and various chat groups. For every new user who saves my file, I earn 0.1$. It can't get simpler than that!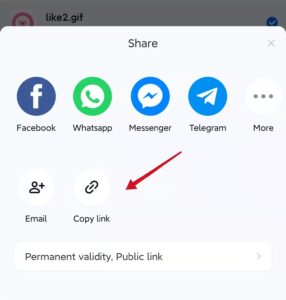 At first I balked at the $0.1 figure for every new user, which I felt was low, but then I realized many people around me seem to know little about TeraBox. (Moreover, since it's the beginning of the event, we don't need to worry about new users. For me, so far I've never met any old TeraBox user.) The only thing I need to do is to share my link to more social media and wait for someone to save it. All I have to do now is spend about 10 minutes copying and pasting my link every night before going to bed.
Trust me. As long as new users open the link you shared and save your shared content in TeraBox, you will earn rewards.
I find it all wonderfully simple, and that's why I chose TeraBox to earn rewards. So what are you waiting for? Go try it! If you want to sign up for the event, add TeraBox official website to Favorites or follow TeraBox on Telegram to receive relevant messages from them. Information about the event will be available there.
Recently I also saw that TeraBox also posted a lot of tips for sharing and making money. We recommend that you click here to view it: How to Make Money with TeraBox (Read on for Surprises at the End!)