Having extra storage space to store or back up files is very useful especially if you don't have enough local storage on your devices. But the storage is usually not enough for most people, which creates the need for extra space. So, what's the best extra space storage near me?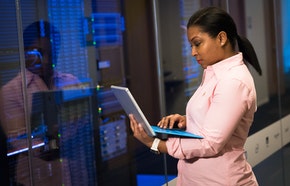 You can choose to use an external SSD or cloud storage. However, the upfront price of external SSDs is high. External SSDs are also not convenient to carry around, making cloud storage a better alternative. There are several cloud storage services that you can use to get extra storage space for backing up or syncing your most important files. In this article, we will look at the most reliable "extra space storage near me" that you can use.
The Most Affordable Cloud Storage Solution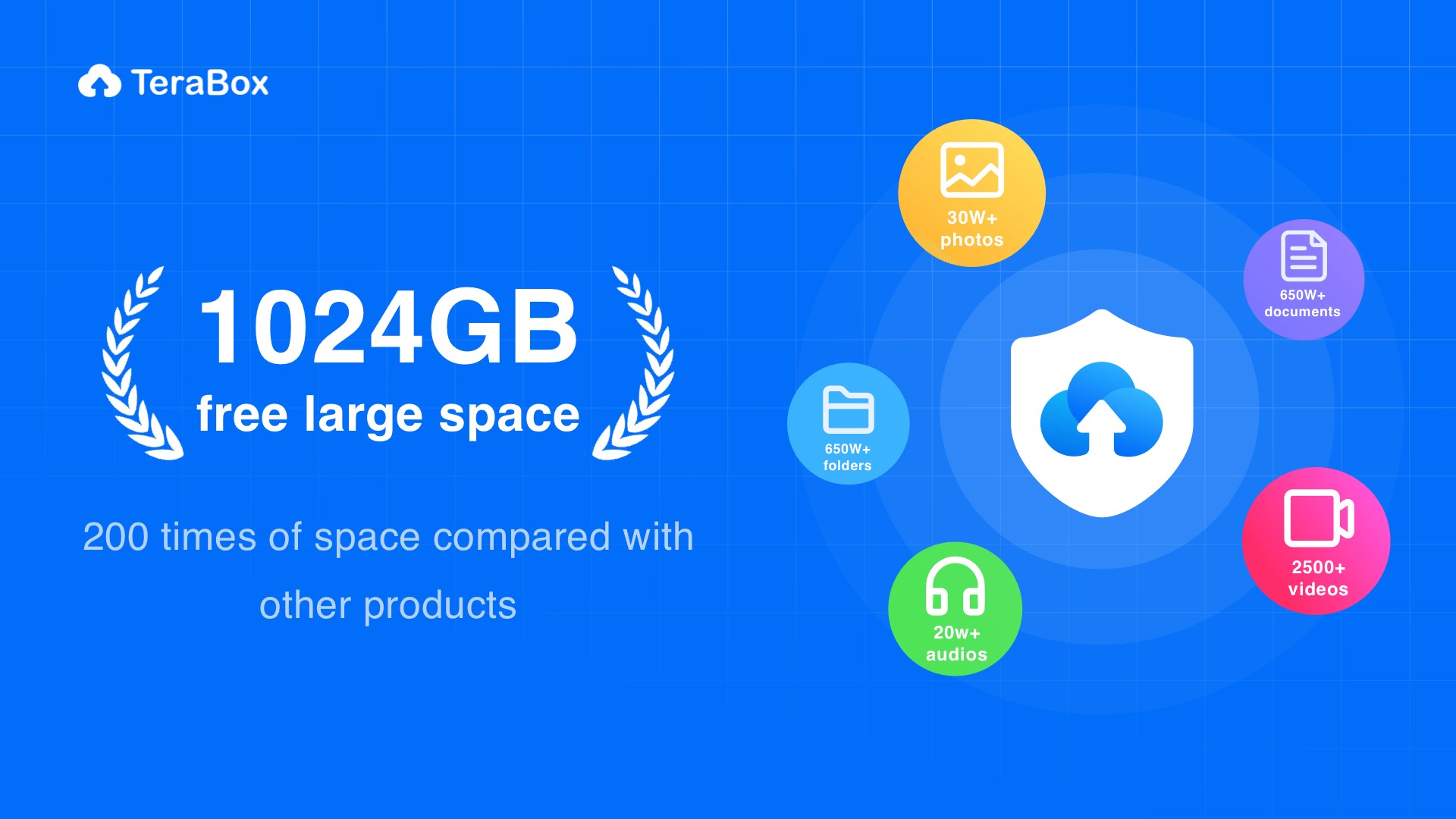 Pricing is a crucial factor that you need to consider when choosing a cloud storage platform for backing up or syncing your files. Most storage apps give users a free storage package that usually ranges between 5 to 20 GB. This free space is not enough for most people, forcing them to pay for the premium packages that cost around $2 per 100GB/month.
However, there are generous cloud storage providers like TeraBox that give every user up to 1TB of free cloud storage. Our 2TB premium package is $2.99/month, which is still way cheaper than what other platforms charge for 2TB. If you are searching for a reliable extra space, TeraBox is the most affordable option right now.
It should also be noted that TeraBox is still the top-rated cloud storage app with an average rating of 4.8 stars on Apple's App store and 4.9 stars on Google Play Store. TeraBox is also currently being used by millions of users across the world.
TeraBox Extra Space Login Procedure

You need to register with TeraBox to get access to the 1TB of free cloud storage and the other cool features that this platform offers. Below is the extra cloud space login procedure for TeraBox.
Step 1:Download the TeraBox app on your device. TeraBox has standalone apps for iOS, Android, and Windows.
Step 2:Create an account with your email. You can create an account using any active email or sign up using other third-party platforms, including Google, Facebook, and Apple. However, we recommend signing up with your email to avoid relying on third-party platforms every time you want to access your TeraBox account.
Step 3:Log into your account. Once you have registered, you can now log in to your account using your email or the third-party platform you used while registering. Now that you have an account, you can start using your 1TB of free cloud storage space that TeraBox awards every user.
We recommend reading our Service Agreement and Privacy Policy before creating your account. It is important to know how TeraBox handles user data, what kind of data we collect from users and how we use that data.
What You Will Get with TeraBox's Extra Storage Space?

As we shared earlier, TeraBox is one of the top-rated cloud storage apps on the Apple App Store and Google Play Store. If you are looking for a reliable cloud storage solution, you won't be disappointed with TeraBox. On top of the 1TB of free space that all users get, TeraBox has several amazing features that will give you a smooth file sharing and backup experience. Let's share some of these features.
TeraBox top features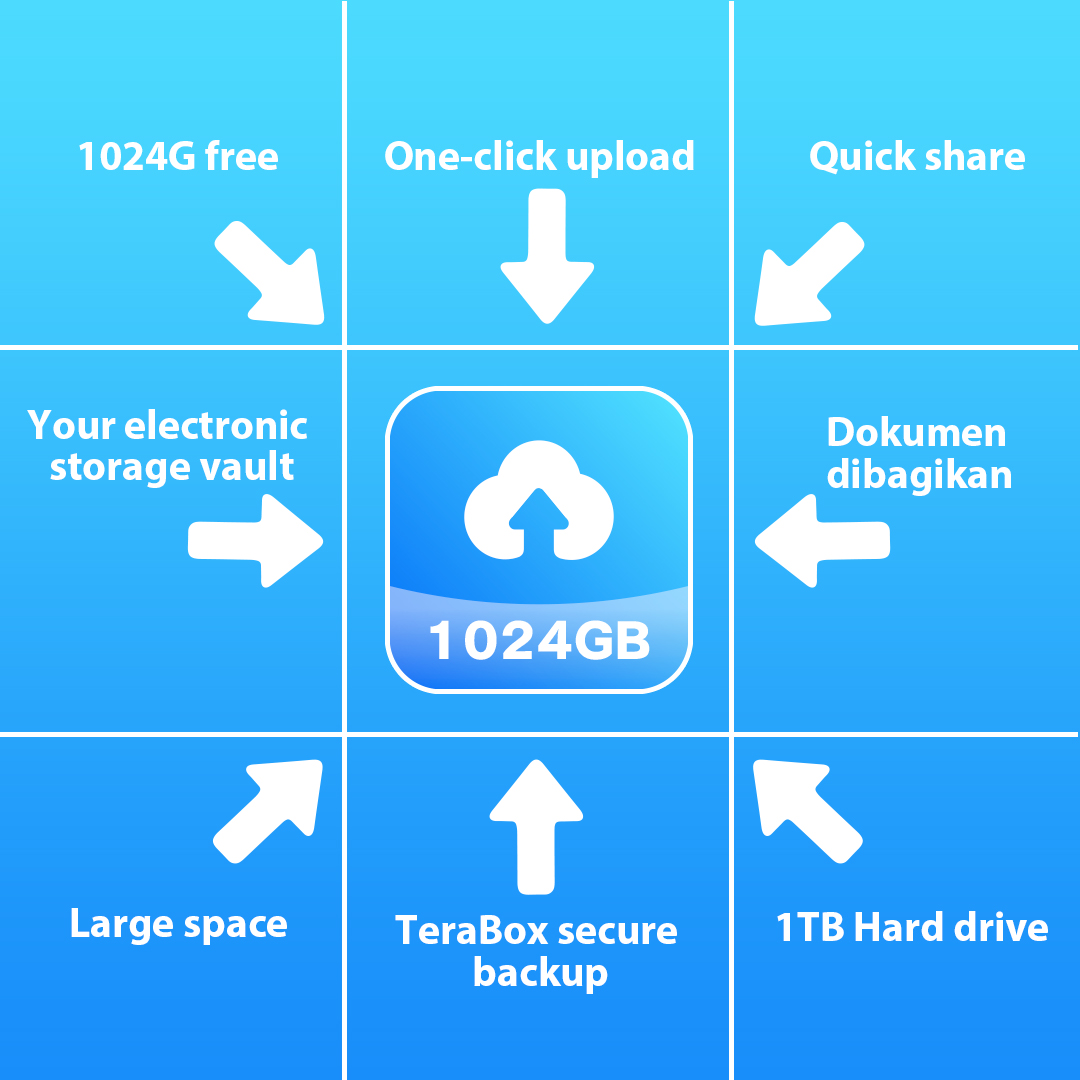 File preview: With this feature, you will be able to view all your files right from the cloud without having to download them to your device.
Video player: TeraBox has a built-in video player that you can use to play all your video files online. You don't have to download the video files on your device to play them, saving you local storage and time that you could have wasted if you chose to download the videos.
Choose video quality: The video player also gives you the option to choose the resolution of the video. If you have slow internet, you can scale download the resolution to prevent buffering. You can also scale up the resolution up to 1080P.
Play video and audio with multispeed: There are those times when you simply want to skim through a video or audio file; that's where this feature comes in handy.
Locked Box: This feature allows you to password-lock a file or folder to limit access to only authorized users. With Locked Box, you should no longer be afraid of backing your most sensitive files on the cloud.
High-speed download/upload: With TeraBox, you can upload files with speeds of up to 4.7MB/s, higher than the bandwidth offered by most platforms.
Keeps recycling bin files for 30 days: When you delete files from your TeraBox storage, they will be stored in the recycle bin for up to 30 days. This allows you to recover them within these 30 days.
Share files: With TeraBox, you can easily share files via email or online.
Remote upload: This feature allows you to download files from any website using the file's download link, magnet links, or torrents. With Remote upload, you can download files from other storage platforms, YouTube, or social media using the file URLs.
Photo Management: This feature allows you to easily flip, save, delete, share and manage your photos.
Final Thoughts
Based on what TeraBox offers, it is easily the most affordable and reliable cloud storage app that will give you extra storage to back up or sync files across devices. With 1TB of free cloud storage, you can back up large files from any of your devices to ensure they are safeguarded from uncertainties that could happen to your device. Download TeraBox on PC or TeraBox APK for Android now to enjoy your free 1TB of free cloud storage space.