In need of a photo cloud storage system? Find below the apps where you can save your images for free.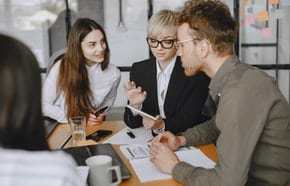 Nowadays, taking snaps has become an essential part of your everyday life. No matter the occasion, you always take a couple of selfies that you can post on social media or keep on your device to remember the event. However, saving all of these images on your device is impossible as you will ultimately run into an insufficient memory issue.
When your mobile phone or tablet no longer has enough memory space, the only solution is to find a photo cloud storage system. These apps will save your photos and videos to the cloud, thus freeing up your mobile's storage. Another advantage that these apps have is that your images will be readily available to you from any device. You will only need to log in to your account to gain access to them. For this reason, it is crucial to find the best app to save your photos to the cloud.
Where Can I Save My Photos Forever?
What makes free cloud storage such a superior method for saving your photos is that it is long-lasting. This means that you will be able to store all your files in the app of your choice and take advantage of its services for many years to come.
A cloud file management system is one of the most convenient tools that you can use. In recent years, numerous applications have been launched in the market. Some of them allow you to upload and save any type of file, while others are more niche. For instance, photo cloud storage has been developed with the needs of the modern person in mind.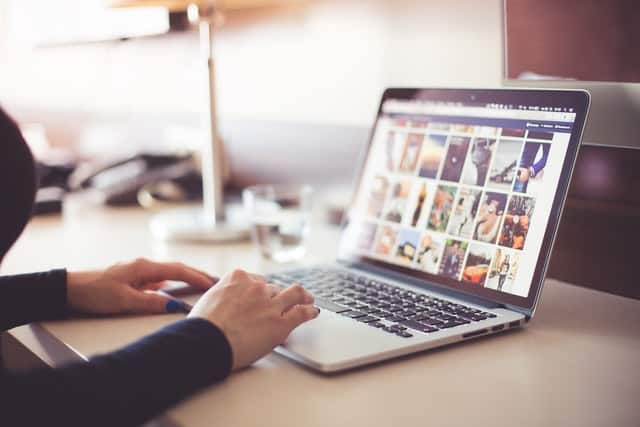 In essence, a system like this is perfect for creating a photo album online, where you transfer your images. This way, you can always reach them and download the ones you need to use. Moreover, the best of these apps have multiple features that will make your daily life significantly easier. Some of these features are the automatic photo backup, remote upload, and various sharing options, just to name a few.
If you find the tool that gives you all of these options, you will have everything you need to manage your images.
Which Photo Cloud Storage Is Best?
Below, you will discover the best cloud storage for photos and videos, where you can upload your photos and rest assured. They are all excellent tools that will satisfy your needs and keep your images protected at all costs.
TeraBox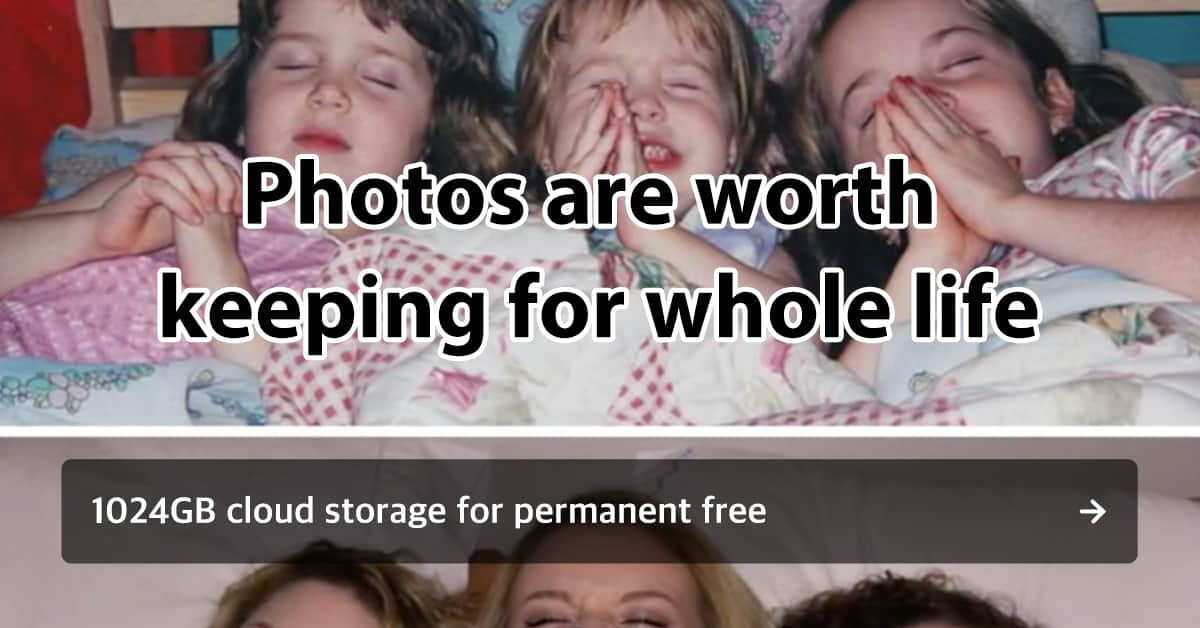 From every file management tool in the market, TeraBox truly stands out. This happens because it is the most unique system that you can find. TeraBox – best cloud photo storage provides you with secure photo storage in the cloud and multiple other innovative features. First and foremost, this is the only app that gives you 1TB of storage space out of charge. Once you create your TeraBox account, you will be able to start using your terabyte of cloud space. Moreover, the app offers automatic photo backup for free which ensures that you will never lose a single file.
Here is how to enable this amazing feature on TeraBox: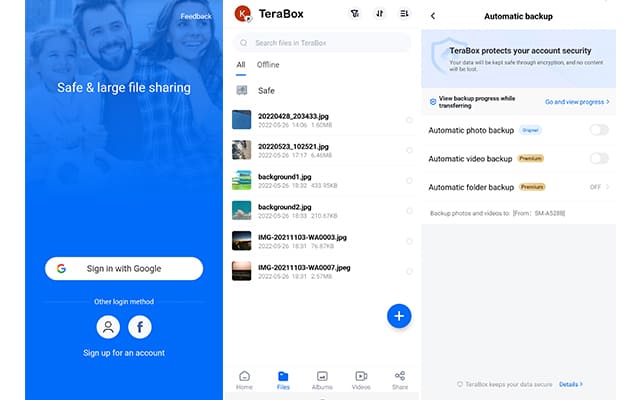 Step 1 – Download the app on your mobile phone from the official website, Google Play, or the App Store.
Step 2 – Create your account and gain access to your free 1TB of photo cloud storage.
Step 3 – Tap on your profile icon at the top left part of your screen, and find the "Automatic backup" option.
Step 4 – Tap the toggle to enable the feature. Every time that you are connected to the Internet, TeraBox will automatically upload any new images on your device.
PhotoShelter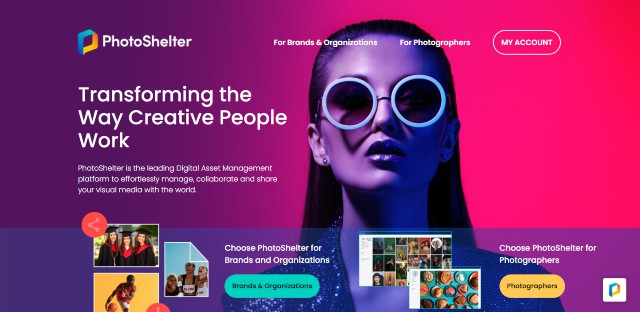 PhotoShelter is a great photo storage on cloud that has been specifically developed to suit the demands of professional photographers. For this reason, the app doesn't offer a free plan. Upon purchasing one of its plans, you will gain access to all of its features, which include the sale of your photos.
SmugMug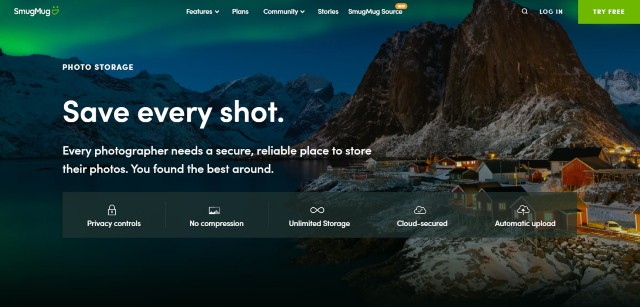 SmugMug is yet another photo storage in the cloud that has become popular among photographers. This tool not only provides photo cloud storage but also allows its users to sell their images. The main disadvantages of this application are that it has no free plan and no automatic photo backup.
Nikon Image Space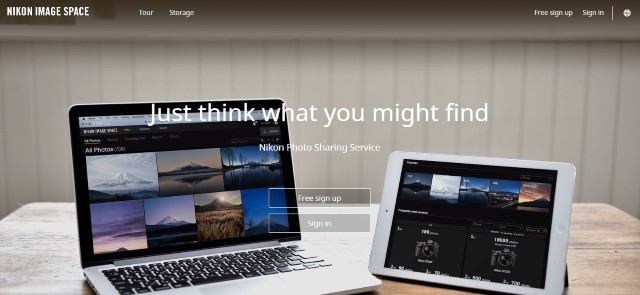 Nikon Image Space is a free photo storage on cloud that everyone can use. In reality, it provides you with small cloud storage that can fit some of your important images. If you own a Nikon camera, then you have 20GB of free storage. Otherwise, you only have access to 2GB of cloud storage.
Flickr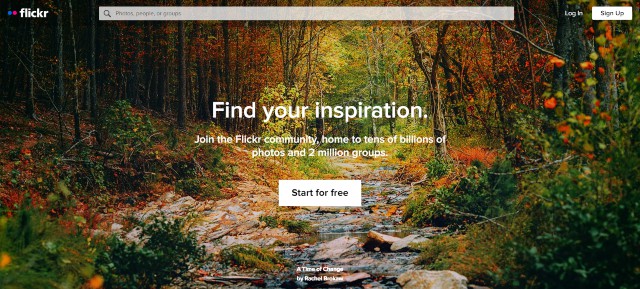 Lastly, Flickr is one of the most widely-used apps for storing photos in the cloud. It is community-based, which means that you can also use it to find images that other users have taken. The free account permits you to upload 1,000 photos. If you need to save more, you will have to get the premium plan.
In Conclusion
There is no denying, that all of these apps are excellent for your photo cloud storage. Yet, it is easy to understand why TeraBox stands out from all of them. It is the only tool that has implemented so many options to make its use as simple as possible. Download TeraBox today to start saving your images to the cloud. TeraBox is the no.1 app to back up your data.