The market is flooded with various cloud storage providers with different pricing plans and optimization tools. The question is How to get the required services within an inexpensive subscription package?
Picking up the best cloud storage software like TeraBox free cloud that meets the requirements of seasoned techie might be challenging. Have you tested multiple cloud storage mediums but none of them comply with your needs? This article is for you.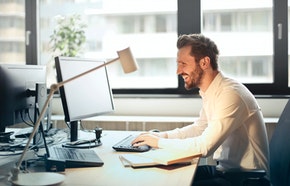 To assist our readers, we select, analyze and list top cloud storage providers that, according to our experts, are perfect for storing personal and business information.
What Is Best Cloud Storage?
If you are disconcerted about which service is suitable, opt TeraBox directly. However, there are several cloud storage options to explore.
TeraBox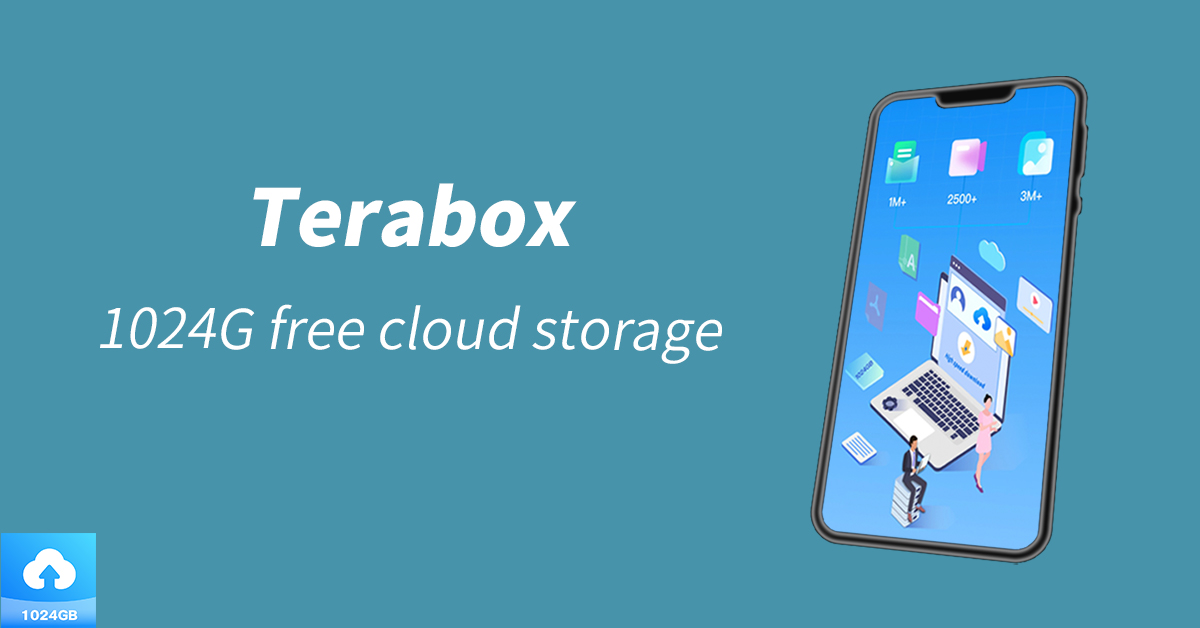 None of the digitalized storage platforms offers an incredible 1TB memory location for free.
TeraBox is the only one with an excellent file management strategy and incredible features that you can't find in a free version of similar software. Its encrypted security, huge free cloud storage, and file recovery option are what excites most tech enthusiasts.
Advantages
File sharing of around 20GB in a single operation
1TB free storage capacity
File recovery within 1 month
Disadvantages
macOS version is not available for now
iDrive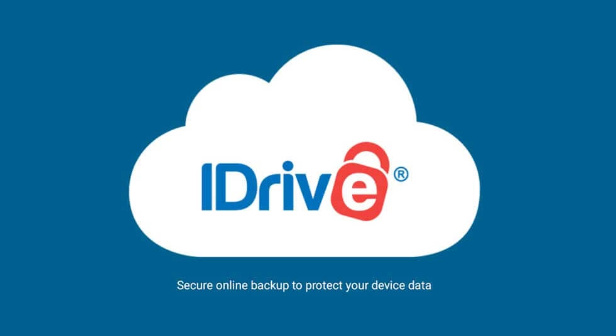 Unlike TeraBox, it doesn't grant 1TB cloud storage, but still, you receive 5GB external memory at the server where you can reside all your information.
If you are looking for cloud storage and backup in a single application, iDrive cloud storage software is quite acceptable. However, like other backup and recovery solutions, iDrive doesn't confine you to a single PC. But it lacks to provide reliable security.
Advantage
Great premium package
Excellent for backup and storage
Files are accessible through any device
Disadvantage
Two-factor authentication is not included
Amazon Cloud Drive

Amazon Drive is a great cloud storage application but its pricing plans are quite disappointing because they do not give advanced collaborative tools in its package, which you can get in similar software at the exact expense.
However, they offer secure and free cloud storage of up to 5GB with the advantage of file sharing and photo printing.
Advantage
5GB, including Amazon Prime
Speedy backup and file transmission
Offers 3-months long trial
Disadvantage
pCloud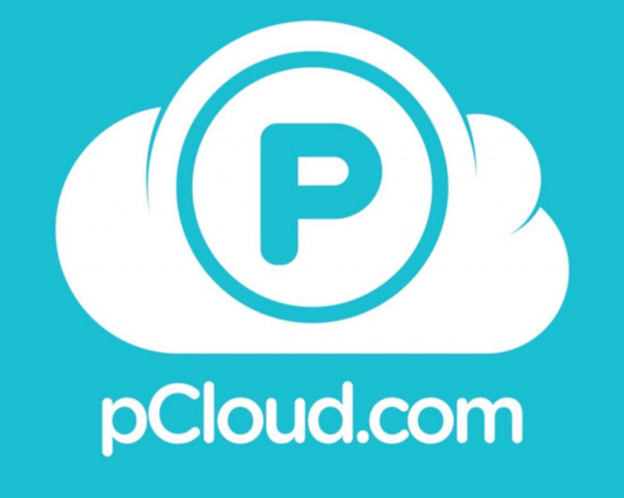 pCloud works similar to the hard drive. It mounts a virtual drive on your disc. Instead of using space on a hard drive, it manages to store files virtually. A problem exists with the automatic sync feature. Sometimes, it doesn't work, causing your data to collapse, due to which files eventually corrupted.
Advantage
Variety of encryption levels
10GB free cloud storage
No limitation on device
Disadvantage
Unavailability of document integration
PolarBackup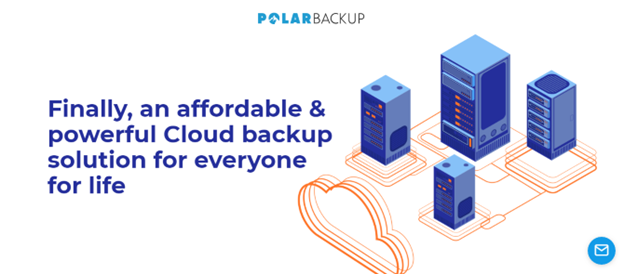 If you are looking for cloud software that protects data effectively, Polarbackup will be the right choice. It securely backups external, local, and network drives. The automatic backup feature saves you from the accidental loss of files and stores them forever.
It is well-known software with a bunch of unique features to enhance productivity to some extent. It supports AWS technology and offers a user-friendly and intuitive platform to sort and preview files.
Advantages
It offers efficient redundancy and duplication.
You can restore your files with one click
Polarbackup offers high quality, consistent and reliable cloud storage
The AWS advanced technology keeps your data available on demand
Disadvantages
It does not work for the Linux platform
Sync.com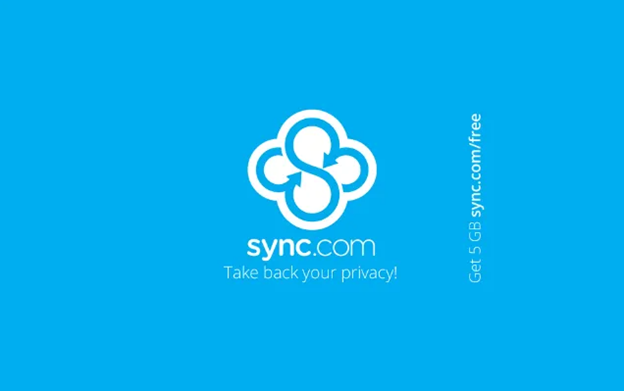 Customer support should be the priority of the service provider. TeraBox has keenly taken this key measure and confirms 24/7 customer support. But Sync lacks here. Limited support is what frustrates Sync users the most. Slow syncing is another significant drawback. Still, it's a good choice for corporations in terms of storage.
Advantage
Easy file sharing
Compliance with global data privacy
File restoration facility
Disadvantage
Syncing is relatively slow
OpenDrive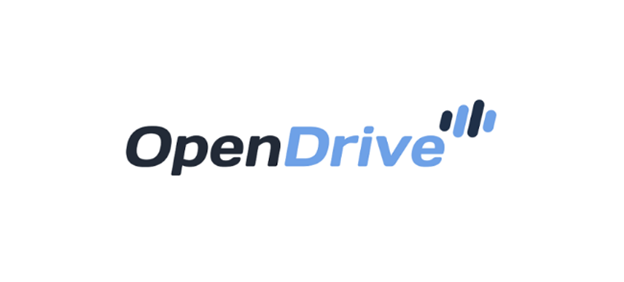 OpenDrive cloud storage app comes with an archaic user interface. Its unlimited cloud storage is restricted to paid plans only. In a free version, you got hit 5GB cloud storage suitable for personal use but pathetic for business purposes.
Advantage
Unlimited cloud storage on a paid plan
Zero-knowledge encryption
Economical
Disadvantage
Pricing
Product
Service
TeraBox
·      1 TB free storage

·      Storage: 2TB

·      Price: $3.90/month

iDrive
·      Storage: 5TB

·      Price: $79.50/year

Amazon Cloud Drive
·      Storage: 2 TB

·      Price: $119.98/year)

pCloud
·      Storage: 500GB

·      Price: $175/once

OneDrive
·      Storage: 100GB

·      Price: 1.91/month

Sync.com
·      Storage: 1TB

·      Price: $5/month (billed annually)

OpenDrive
·      Storage: Unlimited

·      Price: $9.95/month
How to Get Cloud Storage Software for Free?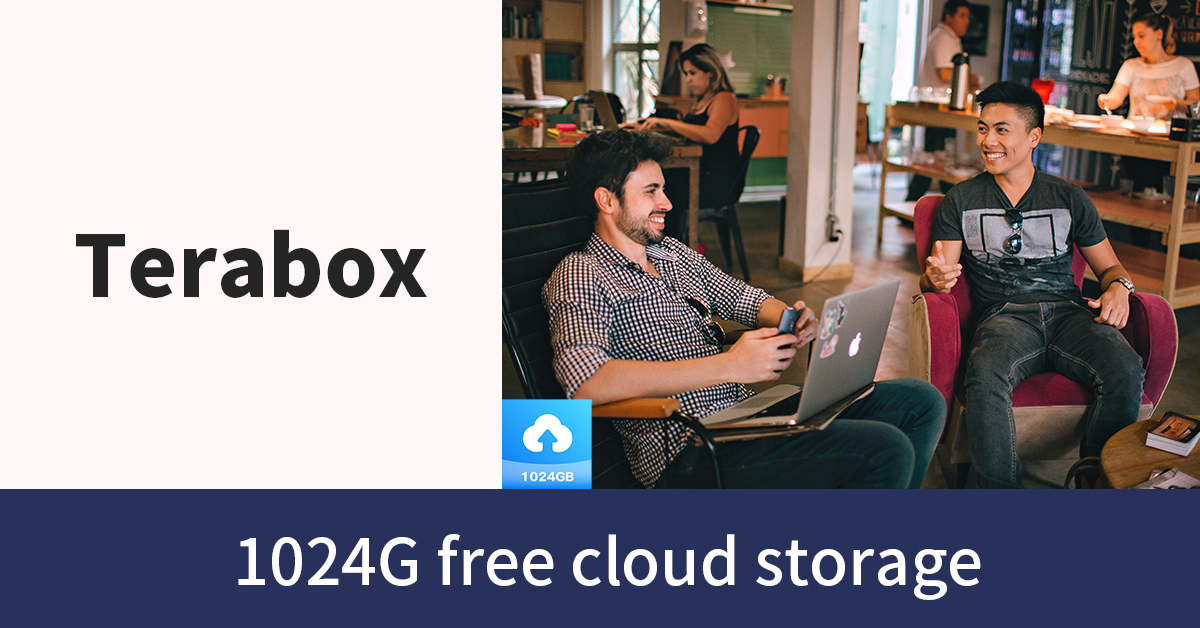 If you strive for the best cloud file storage services for business activities, sign up for TeraBox free cloud storage today.
Follow this step by guide to get yourself register
Visit TeraBox's official website or get TeraBox for your device.
Sign up to TeraBox with any of these three listed methods.
Once you sign up, you receive free storage in the cloud for up to 1TB for free.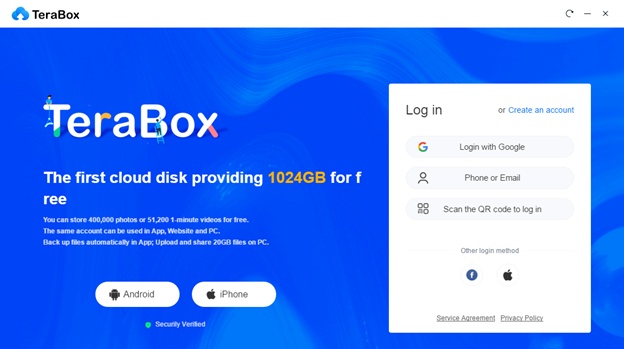 Wrapping Up
Having maximum cloud storage these days is essential. Many cloud businesses are operating online, and they require frequent file sharing having massive data. In that case, a limited storage location might not be enough for you.
Thanks to TeraBox cloud storage software that offers a 1TB cloud storage location for a lifetime, which incorporates multiple optimization tools to speed up business activities. Download TeraBox and try out the 1TB free storage. If you want more, subscribe to their premium package for limitless benefits.