When you start with TeraBox, you probably have different questions in mind regarding the file-sharing features of this tool. In fact,TeraBox is free cloud-based file management and file-sharing tool that offers the easiest ways to share and store your files online.
It has 1024GB free cloud storage, allowing you to store 300,000 photos and 500 2GB movies. It's where you can safely store large files, and TeraBox also provides a reliable link to shared content for all of them. If you want to send stored files to others, you just need to copy and paste, and others will get your shared files.
A sharing link is generated when a file is shared or sent on TeraBox. There are many cloud storages available for sharing or sending files via links, but what sets TeraBox's share link apart from the competition is that it's more private, secure, and personalized.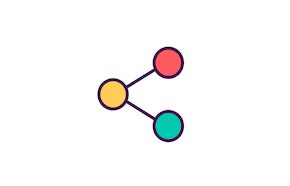 Are TeraBox Links Permanent?
Not all the links generated by TeraBox are permanent. There are different options that you can use for generating links while sharing files with your friends like permanent links, links with an expiration date. Let's see how these different types of links facilitate you when you are sharing files with your colleagues or friends:
1- Permanent TeraBox Links
When you set the links for permanent, these links will be active forever. You will be able to access the shared files forever. On the other hand, if you are not concerned about keeping these links active for a long time and would rather want them available for only a limited time, then you can use the "expiration date" option.
2- Links with Expiration Date
These links are the same as permanent links, but the difference is that these links will only be active for a specific time period. After that, you will need to replace these links with another one.
A feature that helps you share files online in a different way by using a "links expiration" option, which is something that every TeraBox user needs to know. You can generate different kinds of TeraBox link types as per your needs and preferences.
When considering any type of links mentioned above, it's important to keep things in perspective. These options are very flexible and can be used in multiple ways by users.
How to use TeraBox for sharing Files?
You can share your TeraBox files and folders in various ways. Using a permanent link when you have created a file on TeraBox, you can use this link to share the file with other users.
Please watch the video for specific steps:
You can paste the link and share it with your friends on WhatsApp, Facebook, Twitter or other social networks.
This is considered to be the best way of sharing your files with others since these links are more descriptive and permanent than others that one finds on other sites. However, these links are not limited to only the above-mentioned platforms.
Are TeraBox Links Safe?
When users share, they use the extraction code to share by default, and the extraction code will prevent the crawler from crawling encrypted.This is why the site provides permanent links. The links are also encrypted and they remain active forever.
To keep these links safe, bots also block crawling and do not allow search sites to include and share links. So your sharing process is also absolutely safe.
Conclusion
Whether you want to keep TeraBox links forever or want them to expire after a specific time, you have full control over the settings. Enjoy 1 TB free cloud storage and download the TeraBox app now to get started with the easiest and safest way to store and share your files online free. Visit TeraBox Official website now to benefit from one of the best and 1 TB free cloud storage services available right now.