If you have ever needed to securely store some pictures or videos, but did not know where to do so, then you are at the right place. What you are looking for is a secure cloud  service and we have the perfect one for you.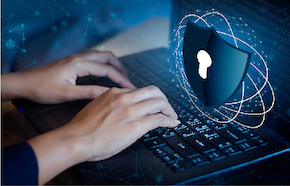 Why Do We Need Cloud Storage Secure?
Modern smartphones have incredibly powerful cameras which we use to take photographs and record videos every day. Unfortunately, the storage on these devices is lagging. With only a month or two of regular usage, the storage fills up. It becomes impossible for us to record more memories unless we first deal with storage. Our only choices are to either back it up to another storage device or delete it entirely. Cloud storage plays a vital role in solving this problem by letting us directly upload our precious memories without needing a physical backup drive.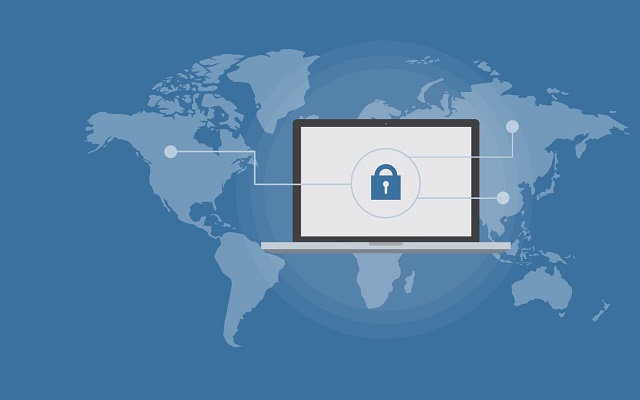 But storing more images is not the only reason why someone would need a cloud storage service. Let us list all the reasons why someone would want one.
Backing up precious data in a secondary location. Hard drives can fail, and data recovery is incredibly expensive. So, cloud storage solutions can end up being cheaper in the long run.
Accessing files from multiple locations or devices through the cloud. It is painful to send files from one device to another every time you need them, cloud storage solves this problem.
Safely storing confidential and personal data, images, and videos. Cloud storage is different from your phone's storage, accessing it requires your password.
Cloud Storage is less prone to data loss compared to a physical backup drive. What if you drop your backup drive and leave all your precious backup data due to disk damage?
Regardless of why you need a cloud storage service, what matters most is that the service you pick is secure, safe, and keeps your data private. It needs to be easy to use and beyond everything else, it needs to have adequate security measures in place, so that your data is yours and yours alone.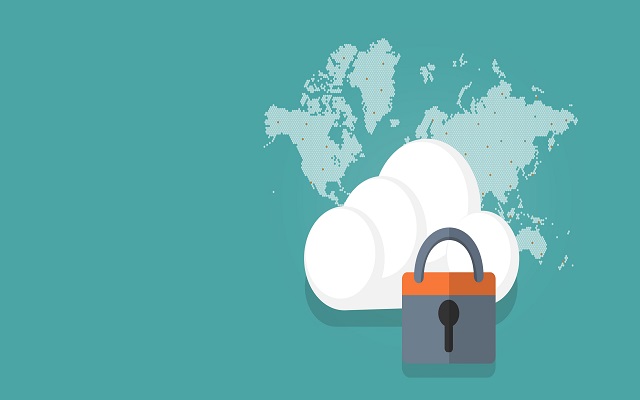 How Does Cloud Security Work?
Cloud security has multiple aspects to it which all work together to ensure the security and privacy of your data, these are:
Encrypted Communication: Your connection to the cloud storage service should use encryption so that all the files you send or receive, remain private and secure.
Secure Access: It should be impossible to access the cloud storage service without your explicit permission or knowledge.
Cloud Security: The service you use should have the best possible firewall solutions and policies to protect your data from hackers and other malicious users.
There are a lot of services out there that promise to provide you with cloud storage, but it is impossible to know about the level of security they provide. This exact fact is the primary reason people walk away from cloud storage providers in the first place.
So, whatever cloud storage solution you pick needs to offer at least these security features along with storage space at a price that is competitive to having physical hard drives, something that a lot of cloud storage solutions fail to provide. This is precisely why we recommend TeraBox secure storage.
TeraBox-The Most Secure Cloud Storage Solution
TeraBox does not only offer the safe cloud storage features we mentioned above, but they also have additional layers which let you control access to your data even further.
Secure Vault – Safe
Safe is a feature offered by TeraBox that lets you add private files to it so that they do not appear in your main storage folder. This lets you protect yourself from people who want to Snoop around on your phone, they will need to know your secure password to see the files in your safe.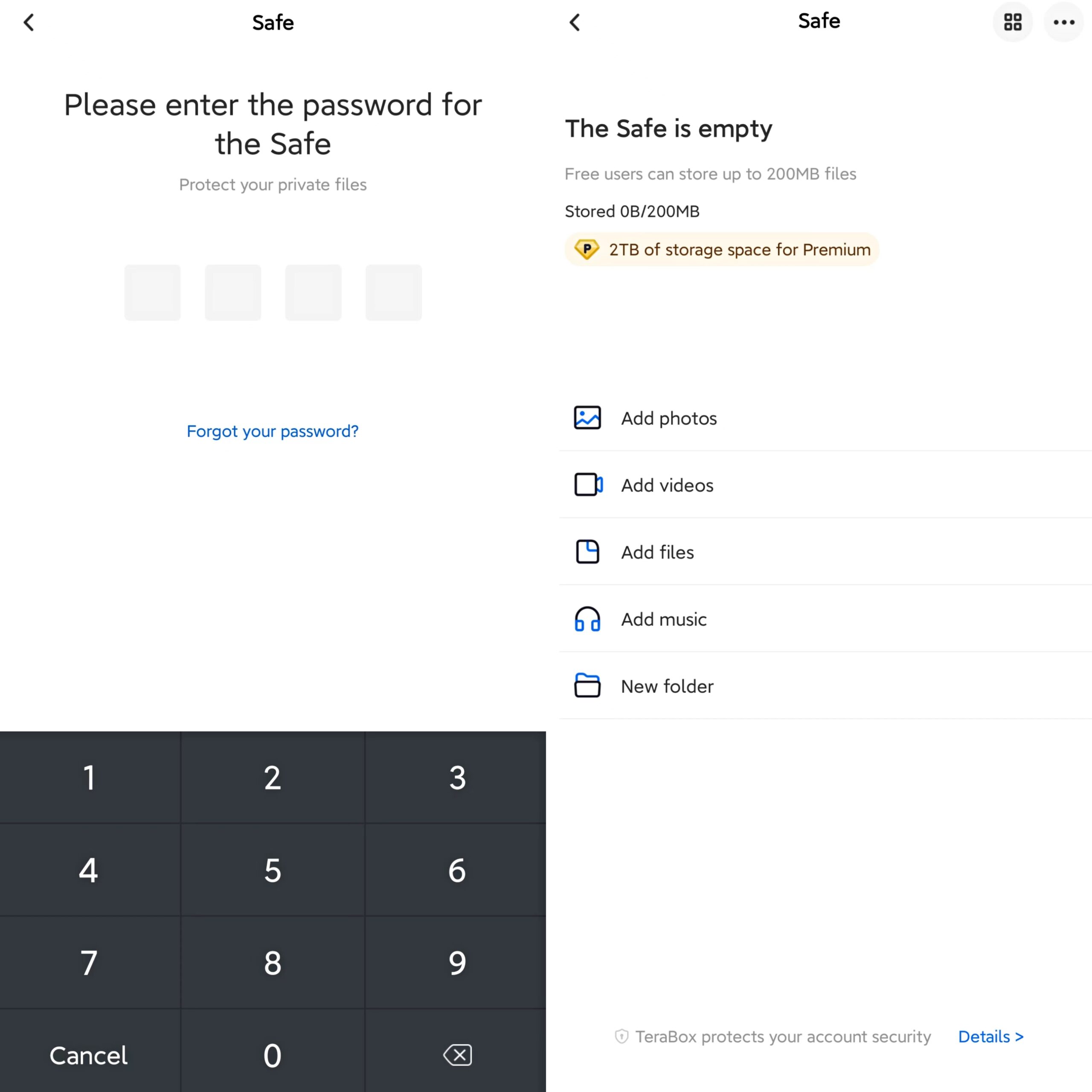 Password-protected links
Traditional cloud storage services allow you to send links to people you want to share a file. But these links are not passed or protected and everyone with the link can open them. TeraBox also gives you a passcode along with the link, so even if someone gets the link, they need the security code to access your files. Also, an expiration date is totally up to you to set up, and once the date passed, the link will expire immediately.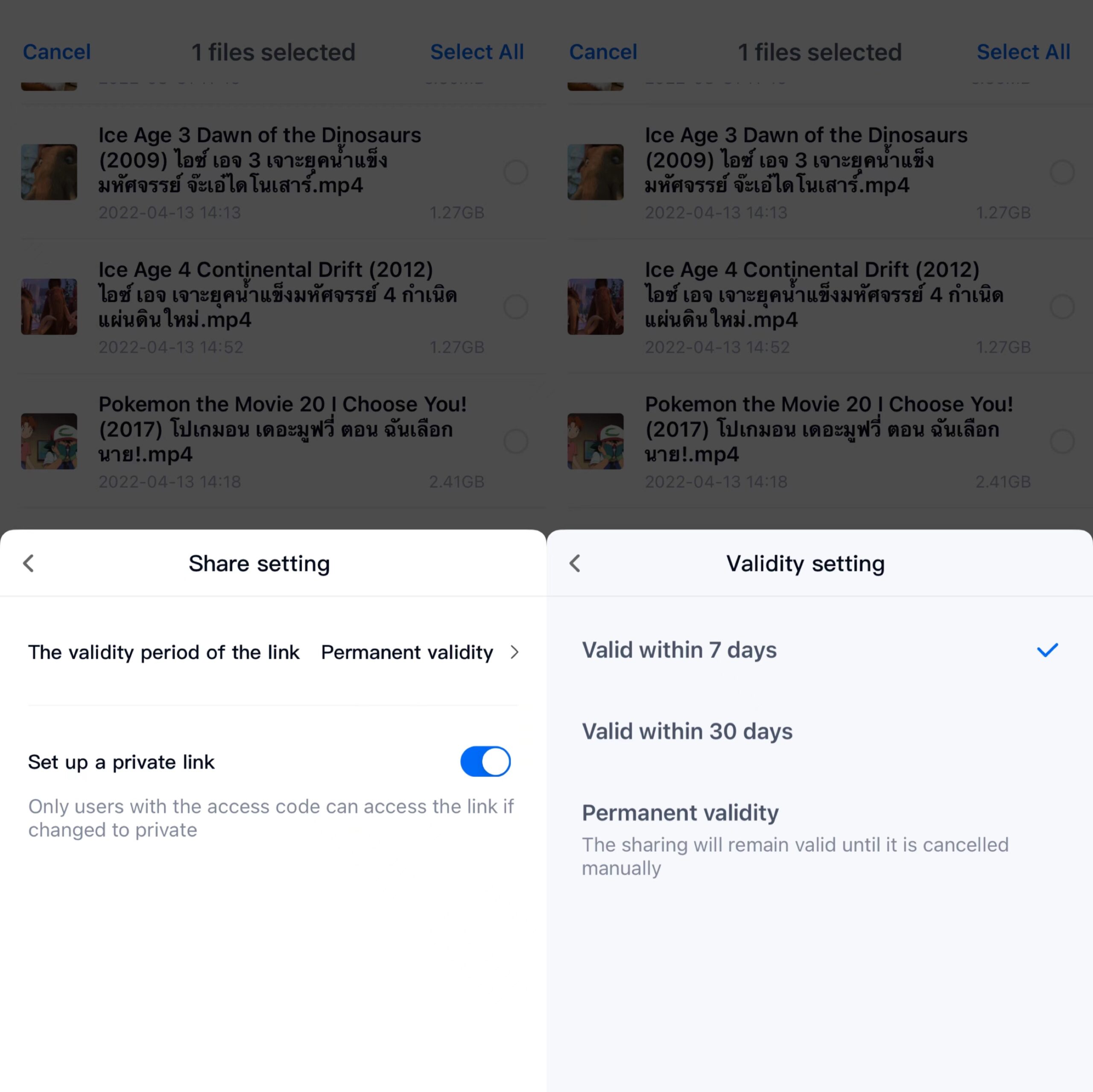 TeraBox offers multi-layer data security protection and lets you upload an entire terabyte of data completely free of any charge. It lets you securely share this data with your friends, ensuring that you are free from anyone who tries to snoop around your devices.
The Final Verdict
Where other services offer only a few gigabytes of storage to you for free, TeraBox offers an entire TB cloud storage secure. If you have any data that is just taking up space and you do not need access to right now, upload it to the most secure free cloud right away and forget about it ever getting in the way again. Sign up now to get your free secure 1 Terabyte from TeraBox!