Is TeraBox cloud storage safe or not? This article will dispel all your questions and doubts.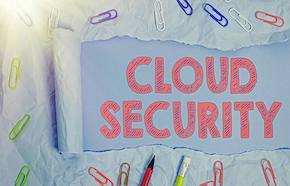 In a world of rapidly changing technology, TeraBox has emerged as one of the most innovative and ahead of its time cloud service application in the industry. TeraBox is a leading provider of free cloud storage to its users. This innovative application also lets you share large files in just one click. It is the perfect one-stop solution to safely back up, sync, access, and share all your important content.
But many users may ask, "Is TeraBox cloud storage safe to use or not?" Let's take a look at some of the major features of TeraBox that ensures total security and privacy of your data.
TeraBox Provides Top Class Security and Privacy Protection
As one of the few cloud services that offers 1 TB storage for free, TeraBox is popular among users around the world. However, with that huge benefit also comes the doubt, "is TeraBox safe?"
It is not without reason that TeraBox is one of the most downloaded cloud service applications in the world today. This is because TeraBox is supported by cutting-edge technology and security protocols to ensure maximum cloud data security. This has made it the ideal solution for sharing and storing confidential and sensitive data.
TeraBox employs a variety of leading technologies, including Secure Sockets Layer (SSL) protocols, along with a team of experts that provide the highest levels of security and privacy for users. This has made it one of the most trustworthy applications in the industry today.
Even the TeraBox official website is trusted by Trend Micro. Furthermore, to provide better safety and security to user data and information, TeraBox has also implemented many security measures to safeguard the data, including a database engine that is designed to be secure against any kind of unauthorized access and also prevents any type of alteration in the stored data.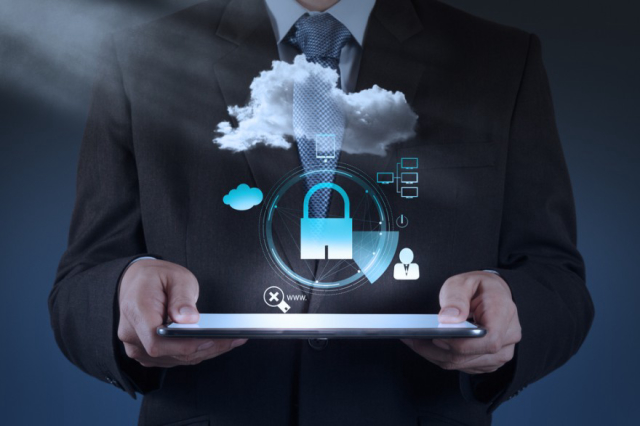 So, the short answer? Yes, TeraBox is safe to use, and you trust it with your cloud data. But let's delve deeper into the specific measures it adopts to make your data secure.
Highest-Level Encryption to Ensure the Secure Exchange of Data
To maintain its reputation as the number one free cloud service provider, TeraBox assures you that everything on the application is encrypted at the client-side. Zero knowledge of your data can leak out. All the files stored on the cloud servers are encrypted and secured after being uploaded automatically to TeraBox through various devices. Uploads and downloads are also encrypted through the HTTPS transmission encryption protocol. This ensures that no one has an opportunity to intercept your files.
For sharing confidential files, TeraBox employs secure file transfer protocol. When you use its link sharing function, it lets you set a password, which is called the "extraction code", for the link, and you can even specify the sharing period, after which the link will expire. In this way, you have complete control of whom you share the content with, and for how long.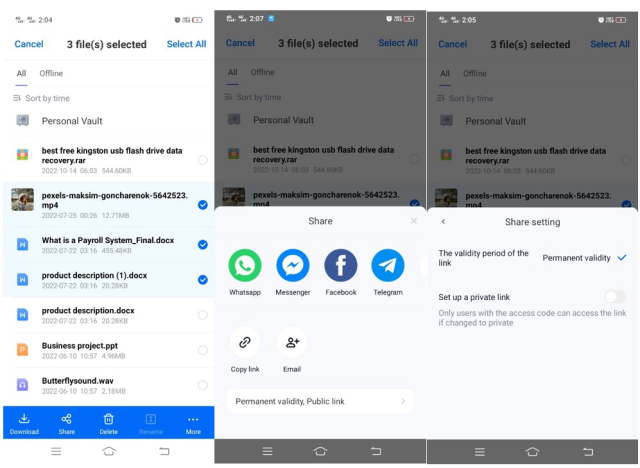 In all, TeraBox has established the host, virtual machine, vessel, and service access control capabilities based on access control, large-scale distributed systems, big data security, and intelligence, and cutting-edge cryptography.
Personal Vault to Add an Extra Layer of Privacy
In your cloud storage, TeraBox sets aside a space called "Safe", which acts like an actual safe in real life, to protect you extremely important files. By putting the files in the Safe and setting a password for it, you can have an extra layer of security. Even if someone has access to your account, they won't be able to see what's in your Safe as long as they do not have the password.
The Safe feature can be found on the profile. Then you can set a four-digit password; or if you are on iPhone, you can also use Face ID. Then choose which photos, videos, files, or folders you want to put into the Safe. Free users can store up to 200 MB of files in the Safe, which for Premium users, the limit is up to 2 TB.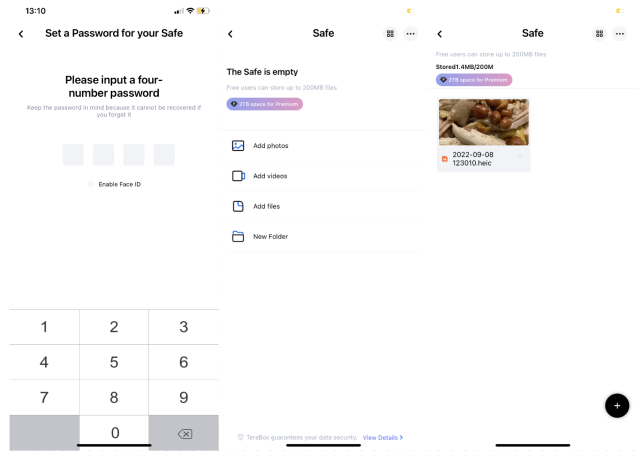 TeraBox's topmost priority is to keep your data safe. TeraBox provides you with a safe place to store all your files and protects this data from theft. It also allows you to securely back up, access, share and sync all your important content. With a system that boasts of multiple layers of protection solutions, including account device protection, log-in identity protection, and identity authentication, TeraBox is always committed to protecting your privacy and security. It is dedicated to not revealing any personal information to anyone, no matter for what reason.
Final Thoughts
Is TeraBox cloud storage safe or not? Maybe it's not a question for you to worry about anymore. TeraBox is devoted to protecting user privacy and security, from identity authentication, cloud storage security, to file sharing security, you can entrust your data to this cloud service.
Head over to the official website, and download TeraBox free to start your free, safe, and enjoyable cloud storage experience.