TeraBox is a file management tool that has quickly gained a reputation as the most trustworthy app of its kind. Since it promises 1TB of free cloud space, many may have the same question in their minds, "is TeraBox really safe?"
Is TeraBox really Safe?
You can rest assured that the answer is definitely yes. TeraBox implements the highest security standards in the market, and more than 20 million downloads prove that it has become the go-to choice for every user that values data privacy .
It is an undeniable truth that storing your files in the cloud comes with data security concerns. The only solution is to select an app that has a team dedicated to protecting the users that have chosen it. TeraBox is undoubtedly one of the best tools of its kind as it has proven over and over again how trustworthy and reliable it is.
In this article, you are going to learn the many levels of security that TeraBox is using to protect your files in the cloud.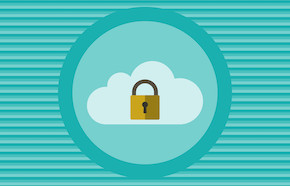 TeraBox Safe: Confidential Files Are Safe in Cloud
Many users are worried about who can access their data from their devices. This concern becomes even more important when they are trying to protect confidential and sensitive files. TeraBox has addressed this issue by introducing the Safe cloud space, which is a feature that has quickly risen in popularity.
With this feature, you can create a "Safe" that is locked by a unique four-digit password that you have set. Each time that you want to reach a file in that Safe Space, you will need to type this password. Moreover, you will be asked to complete a verification process so that it ensures the privacy of your most personal files. This way you don't have to worry about your girlfriend "surprisingly" checking your account!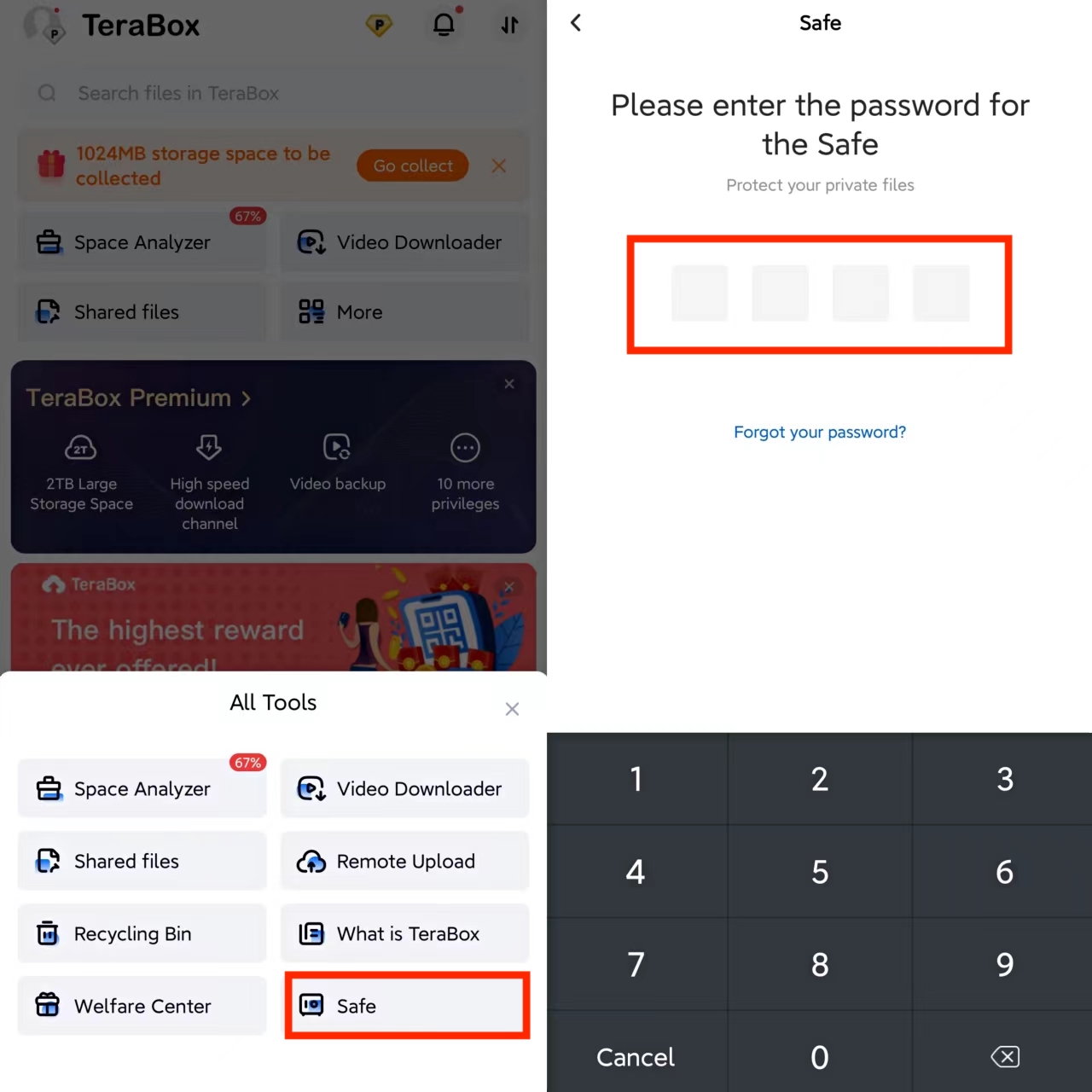 Encryption Technology: Securely Transfer Files
Data security in cloud service has been on the users' minds for a very long time. For this reason, they are constantly searching for a trustworthy file management tool that will protect their data no matter what.
TeraBox is an app that has taken every measure to add a high level of security during the uploading and downloading of your files, as well as during file transmission. The app has implemented an advanced HTTPS transmission encryption protocol to ensure that can securely transfer files.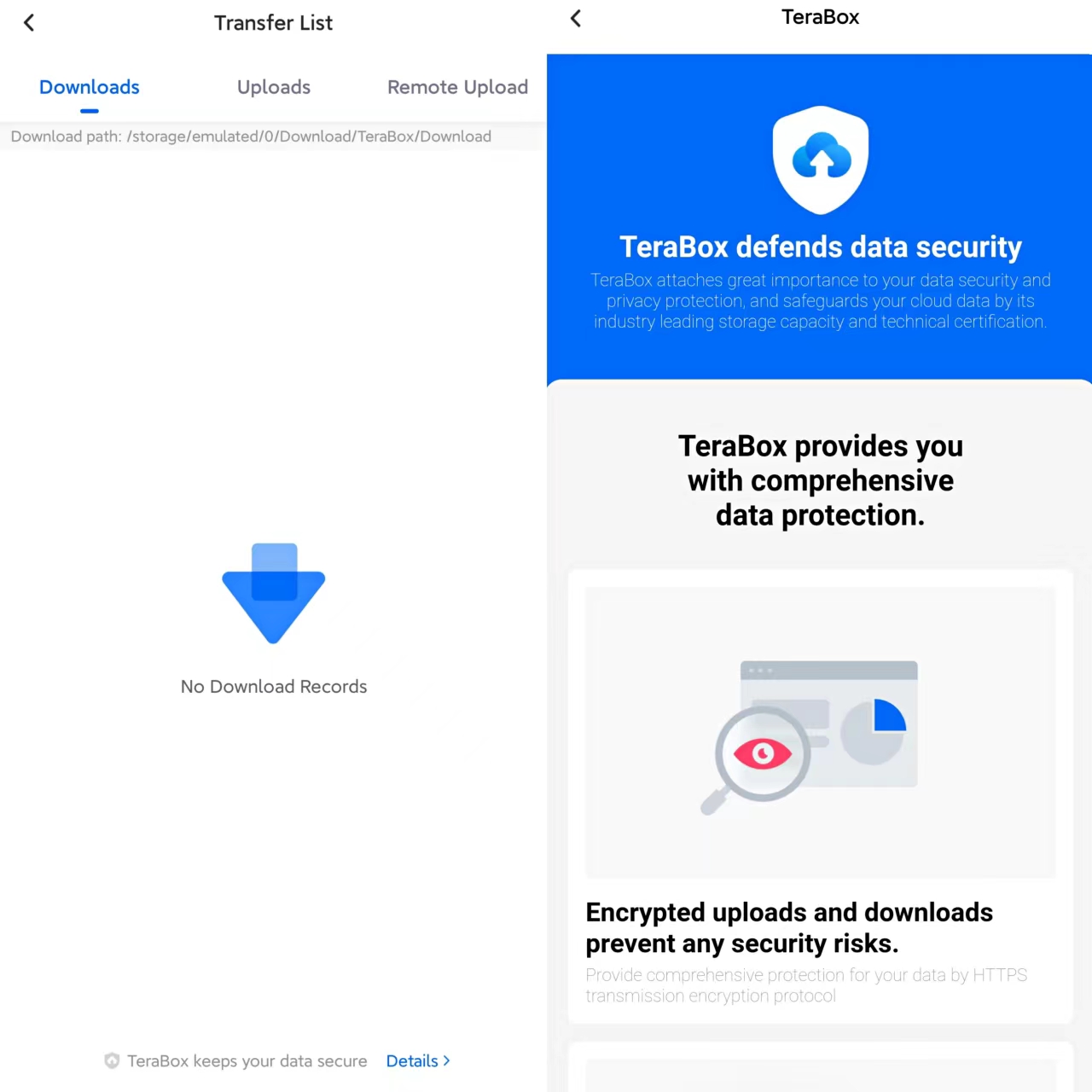 Extraction Code: Securely Send Files
Another common concern that users have about storing their files in the cloud and sharing them is the crawlers. These bots search the Internet for websites that contain share links. However, TeraBox has found a way to effectively block crawlers from accessing your files. The extraction code method for sharing by default will prevent these bots from even reaching your files, thus enhancing data security. Therefore, you can rest assured whenever you are using TeraBox to share your files.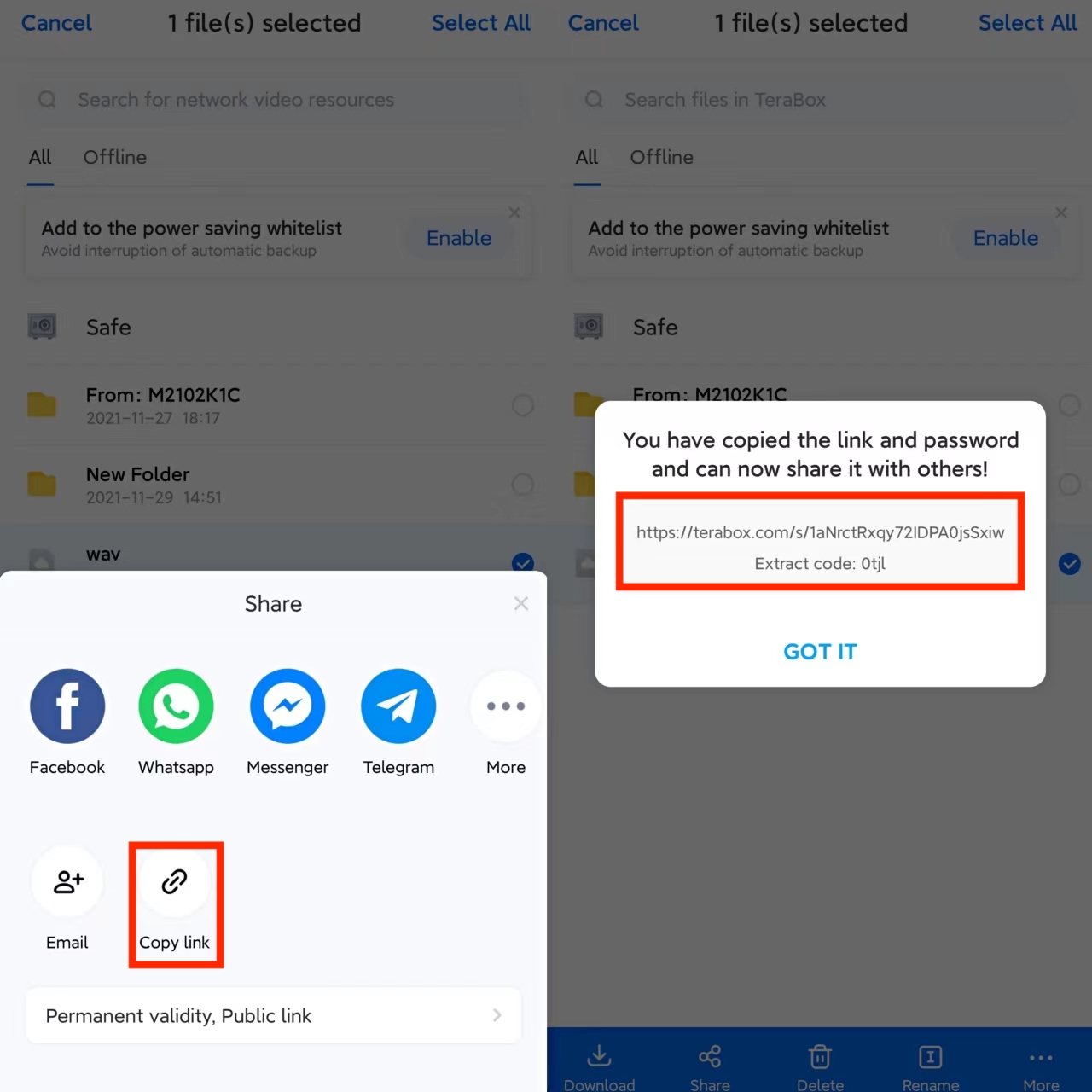 Expiration Dates: Securely Share Files
TeraBox is also an amazing tool for sharing even your most confidential and personal files. The app has the reputation of being the most trustworthy file management system in the market with good reason.
Whenever you are trying to create a share link in TeraBox, you have the option to make it extremely secure. First of all, you have the option to make the link a private one, which can only be accessed by those who have the extraction code you have set. In addition to this, you can also specify an expiration date for the link. This means that it will only be valid for a specific period, after which it will not be working.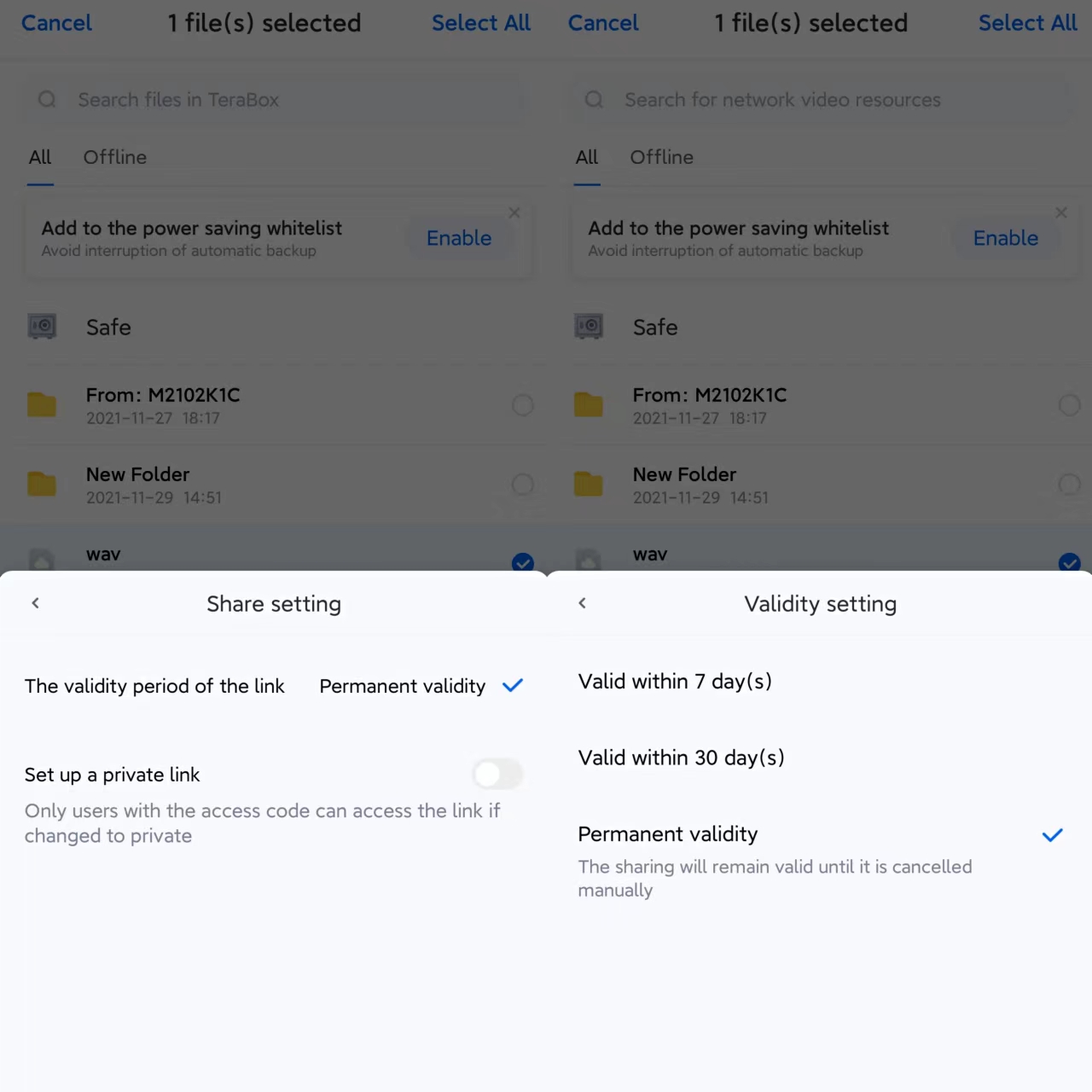 TeraBox:  Safe Encrypted Cloud Storage
What makes TeraBox such a reliable app is its developers. The team that works for the tool is passionate about data security and for this reason, they are trying to create a safe-to-use app. The team realizes the dangers that users face on the Internet today and they are constantly trying to implement new features that will guarantee the privacy of the files in the cloud.
In Conclusion
Have you got your answer for "is TeraBox really safe" from up above? You can rest assured that it is truly a secure app, allowing you to enjoy a stress-free cloud services solution. Download TeraBox to store all of your files in the cloud and have them available whenever you need them.

、