There are many free cloud storage providers in the market today. WAs technology has rapidly advanced, so have we started becoming used to certain comforts in our life, one of which is that of storing our photos, videos, and files on the cloud. Cloud space has helped our family life in this sluggish economy, with people coming to the realization that phone memory is never as great as it seems, and it might fail you at any given time. For example, if you have a mobile phone with just 32 GB of storage space, you know that the actual storage capacity is far lesser because the operating system and pre-installed applications themselves take up so much of space.
In such scenarios, cloud service space is available to save you. There are many suitable cloud space applications available today, but what if you were to learn that you can actually get 1TB cloud space free of cost? Is that even possible, you may ask. Well, with TeraBox, it is not only possible, but it is a reality.
If you want to get free 1TB space, then download the app from TeraBox official website.
TeraBox is an innovative cloud service application that has taken the market by storm. This remarkable application not only protects and organizes all your important files on your device, but at the same time, it quickly backs them up to the cloud for safe storage. It lets you navigate through your photos, videos, important documents, and other files easily with its powerful artificial intelligence technology.
Perhaps the greatest factor that sets apart TeraBox from the other cloud service providers in the industry is that, without a doubt, TeraBox is the biggest cloud service, free provider. With TeraBox, you get storage on the cloud 1TB of space free. That is the level of confidence TeraBox has in its application that it will be able to enchant customers with excellent features and superb performance.
In just a short time following its launch, TeraBox is already being used in over 214 countries and regions, having over 20,000,000 downloads. It was even voted as the most popular app in recent years.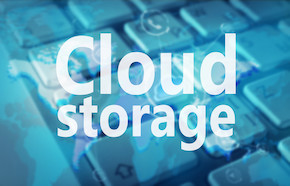 So how do you get free 1TB cloud service? Let's take a look.
There are many other cloud service providers who offer free cloud service space. However, any average cloud service platform will ask you to pay a hefty fee for getting 1TB free cloud space. And if you opt for their free account, you will only get 5-10 GB of cloud space for free.
When you are using TeraBox, you won't have to pay any such heft fees. This is because TeraBox offers you this 1TB of storage space completely free of cost. And you can continue to use the application without having any doubts in your mind. Don't worry, you won't receive any sudden charge out of the blue after you sign up. The 1TB of cloud space from TeraBox is actually completely free.
Your 1TB free cloud space from TeraBox lets you store over 500 different HD quality movies, with each movie being approximately 2GB in size at least. You can also use it to store 400,000 precious photos, 6.5 million documents, and it provides a complete worry-free experience for all customers.
Here's how this amazing 1TB free cloud space from TeraBox can make your life much easier and more enjoyable:
Imagine you are traveling to your dream destination with your family and your mobile device suddenly flashes the dreaded message that it is out of storage space. TeraBox comes to your rescue immediately as the application supports automatic photo backup. TeraBox backs up your photos and frees up space directly from your mobile device if you have auto backup turned on. And if you want to see the pictures and videos that you took during your vacation, with the help of TeraBox, you can easily view them on mobile and desktop devices including your phone, tablet, laptop, PC.
TeraBox is also there for you if you want to share any confidential files. This incredible application lets you specify a sharing time period and set a password for the sharing link, thus eliminating the risk of sharing files online and having them land up in the wrong hands. And if you need private storage space, TeraBox also offers Safe Space to further protect your privacy.
With 1TB of free cloud space, TeraBox also lets you download files via links. The Remote Upload function of TeraBox also supports downloading from various types of links, including HTTP, HTTPS, and even magnet links. You can also use TeraBox for the easy and convenient creation of BitTorrent tasks.
So head over to www.terabox.com to download this innovative and powerful cloud service application to help you store your photos, videos, and files safe.