The answer is yes.
Rather than wasting space on your laptop or phone, why not save and share files and videos in the cloud? Today's file-sharing world is practically limitless. Online cloud storage services like TeraBox all offer features such as file sharing, synchronization across different devices, and collaboration tools to their customers.
But none of cloud storage products can compete with TeraBox because TeraBox is the most affordable, convenient and secure cloud storage service.
Introducing The Best, More Affordable, and Secure Cloud Storage Service – TeraBox
TeraBox offers 1TB free storage space in addition to remote uploading. About 300,000 photos, more than 2,500 movies, or 6,500,000 files can be stored in TeraBox. TeraBox is a safe place to store, sync, access, and share all of your critical data.
In addition to 1TB of free storage space, TeraBox Premium users have access to a Safe space that is simple and intuitive to use. There is also a reasonable price for the premium service compared to other options. It costs just $2.99.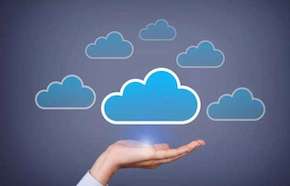 Terabox is powerful
TeraBox is an AI-powered cloud storage app that makes it easier to organize and access your data. Using TeraBox's Remote Upload function, you can download files from multiple types of links, including magnet links, HTTPS, and HTTP; this function also allows the creation of BT tasks that are convenient and easy to use.
Watch your favorite shows and movies whenever you want with TeraBox. You can use it to download online content such as movies, documents, games, and software. Watching videos on smartphones and computers can be done at high speeds so that they're easy enough for multiple people to watch even when they want to.
TeraBox is Easy to use
It is ideal for anyone looking for high-quality security at a low cost who wants an easy-to-use interface with many additional features. TeraBox can be downloaded from the Google Play/App Store. Create an upload task by tapping [Remote Upload] on the home screen. Afterward, paste the URL into the input field. Select the directory you want to save the link to begin parsing. Sign up for a free account and use the remote upload feature.
And TeraBox also has the function of automatic backup. The backup function can safely back up your files, such as videos, photos and documents, without worrying about losing files. Moreover, you can easily create folders to manage your files and documents.
The absolute maximum level of security
Cloud storage security is critical. If you're going to store files online, you'll want to use a service that takes security seriously.
There is also a private data Safe space in the TeraBox, where the user can save any private files. The user sets a password lock, and every time he enters the Safe space, password verification is required, which further protects the user's privacy and data security. In addition, TeraBox promises never to violate user privacy in order to personalize advertising.
If you want to use these features, Terabox is your one-stop shop. There is no better option than Terabox, which has an easy-to-use interface, top-notch security, and an affordable price when it comes to cloud storage. Cloud storage has never seen anything like the 1024GB of free storage offered by Terabox.
It's completely free to download, so there's nothing to lose. For more information, please visit our website:www.terabox.com