Online storage seems to be the right solution for cloud service as you can access online storage from anywhere. What if you want to download files from cloud service? Is it easy to download files from an online storage disk? We cannot speak for other typical online storage services out there but things are easiest with TeraBox.
Yes, with TeraBox app, you can store around 300,000 photos, 2500+ movies or 6.5 million documents and you can download hundreds or even thousands of files and images with one click. Transfer files online with the TeraBox has never been so easy. It's quick without any limitations.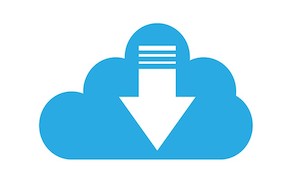 Getting Started with TeraBox
Before continuing on how to download files from TeraBox, you need to register an account on the app. TeraBox account registration is very convenient, it supports Google account, Facebook account, email, mobile phone verification code registration, Apple users can support Apple ID registration.
Click on the TeraBox Official Website to start your TeraBox experience journey.
How to Download Files from TeraBox?
After you have successfully created a verified account at TeraBox, you simply need to follow these simple steps to download files from TeraBox:
Step 1: Upload Files to TeraBox
For both mobile and laptop users, make sure that files are already uploaded on cloud storage that you want to download. Once you have confirmed the successful uploading of files, you can proceed with the download process on any device.
Step 2: Select and Download Files
Check the files you want to download, then click "Download" and the download will start automatically. After the download process is complete, you will be able to access the files.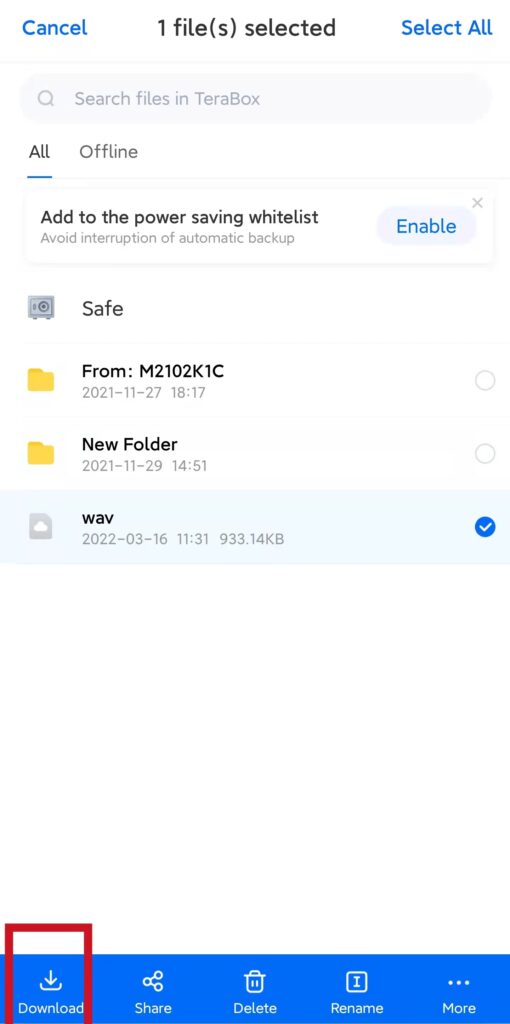 How to check Downloaded Files from TeraBox?
In case you want to check the files that you have downloaded files, go to the TeraBox app's home screen and then click on the transfer button on the top right corner and then choose the file that is downloaded on the device. You will be shown a storage path and you can follow that path to find the files downloaded from TeraBox.
On the web page, you only need to select the file for download, and the browser will automatically start the download. Click "Show in Finder" in the browser download list to find the storage location of the file. This makes it easy to find files downloaded from TeraBox.
If you still have questions, watch the video below for detailed answers.⬇️⬇️⬇️
Does TeraBox offer enough Storage Space?
TeraBox is a pretty unique cloud storage tool that offers free 1024 GB storage for users. 1 TB or 1024 GB is way more storage than your mobile phone storage so you don't need to worry about storage shortage anymore. For a normal user, 1024 GB is enough space to store millions of documents. Now you can get a better idea that TeraBox storage is more than enough for all of your personal and official records and files.
Unlimited Downloads with TeraBox app
Instead of downloading one file at a time, you can select and download unlimited files, photos, videos, and documents at the same time. You don't need to worry about your data and records as they are safely stored on TeraBox.
TeraBox is cloud storage for a variety of devices that allows you to upload, download, share and store all the files and images from anywhere.
With 1024 GB, you don't need to worry about storage issues anymore as TeraBox does it for you. Downloading files from TeraBox is one of the easiest steps that even a newbie can follow.
Download TeraBox now!
Whether you are an android, iOS, or Windows user, TeraBox is a perfect file management tool for you. Download now from TeraBox Official Website to experience the safest and fastest cloud service for free.