Remote uploading is a breeze! You can use Remote Upload to download a file to your Web drive via a BitTorrent file/magnet link. First, go to Google Play/App Store to download TeraBox. In the home screen, tap [Remote Upload] to create an upload task as shown in the following figure.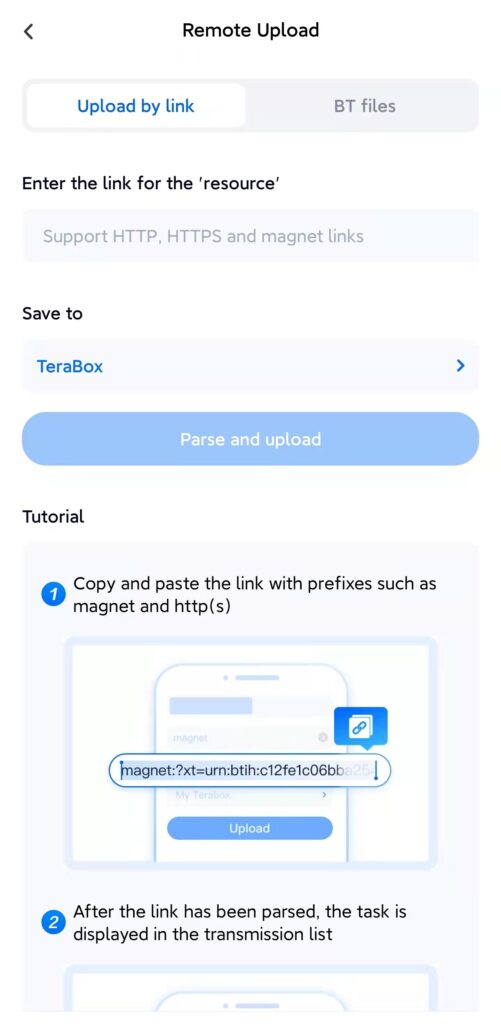 TeraBox supports HTTP, HTTPS, and Magnet task links, whether they are sourced from sites or shared by friends. TeraBox also supports the transmission of BT files. Users can upload.torrent files.
Besides remote uploading, TeraBox also has 1024 GB of free storage space. TeraBox can store about 300,000 photos, over 2,500 movies, or 6,500,000 files. You can back up, synchronize, access, and share your important information securely in TeraBox.
Try the product to find out if it's easy to use! Click here to download TeraBox: Google Play/App Store and bookmark this page: www.terabox.com
How do I use Remote Upload? Here is a teaching video. ↓↓↓