If you want cloud storage at minimal prices, then there are many online cloud services. In this article, we will give you the best answer for how much does 1TB of cloud storage cost and compare the price plans of some of the top online cloud storage services.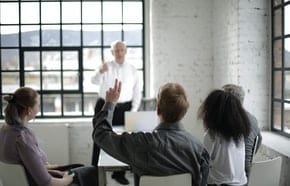 Not every cloud storage service offers free 1 TB storage, but we will tell our readers about a few online cloud storage services that do. Here is a list of online cloud storage services that are secure and encrypted.
TeraBox
MASV
NordLocker
IONOS HiDrive
Mega
MediaFire
6 Free Cloud Storage You Can Get Today 
TeraBox
The reason to mention TeraBox first is that not only it is cheap, but it offers free cloud storage of 1TB. You won't find any cloud storage that offers this much capacity free of cost. The Safe Space feature of TeraBox is unique because it allows users to password-protect their data. If the user doesn't want to upgrade the plan, then he can stick to 1TB free cloud storage, and there is no time limit to a free account.
TeraBox provides high uploading and downloading speed with safety. If you delete anything on TeraBox, then it will remain in the Recycle Bin for some time. The upgrade of TeraBox will cost you around $3.9/month for 2TB of cloud storage.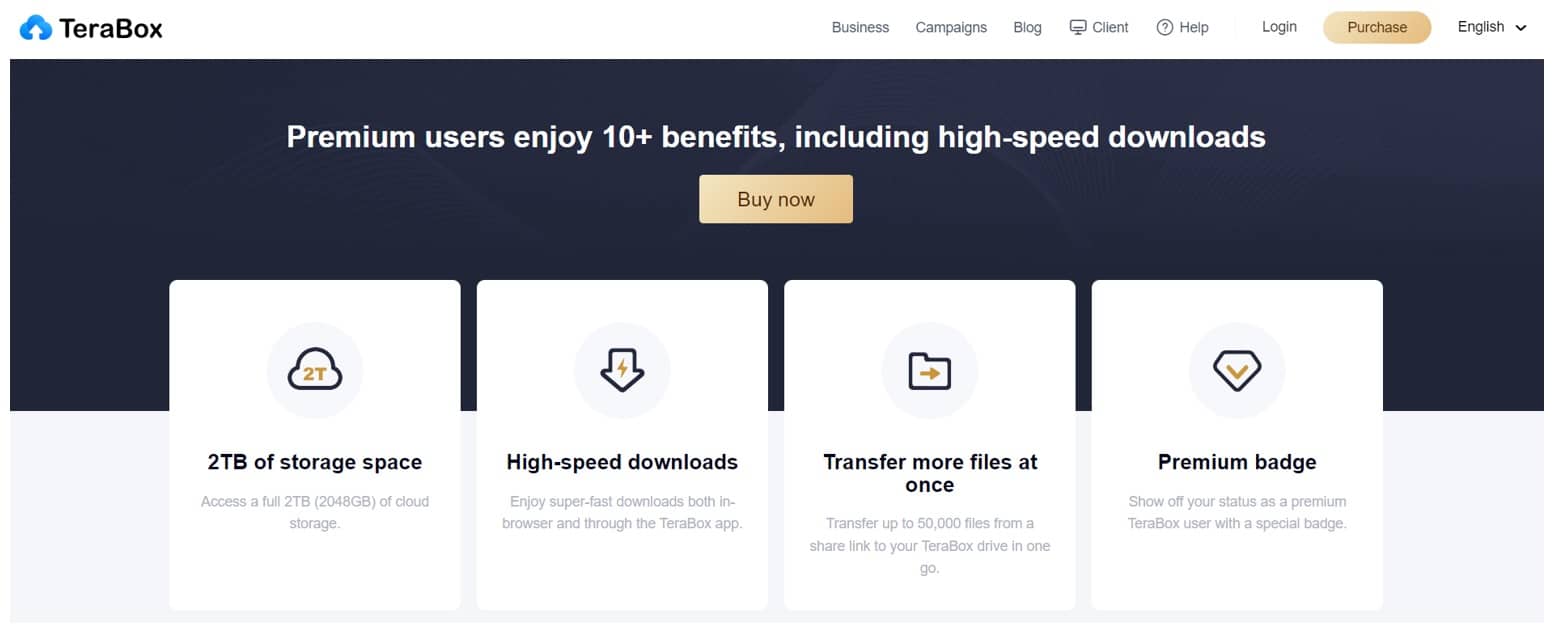 MASV
MASV is another cloud storage that is fast and reliable. It claims to be the fastest cloud service as it can transfer data at a prompt speed. It provides a client-proof transfer dashboard to make it easy to transfer files. It also offers a free trial to its users. It has many trusted partners, which makes it a reliable cloud storage service.
MASV has the price plan of pay as you go; it starts at $0.25/GB for unlimited members and unlimited branded portals.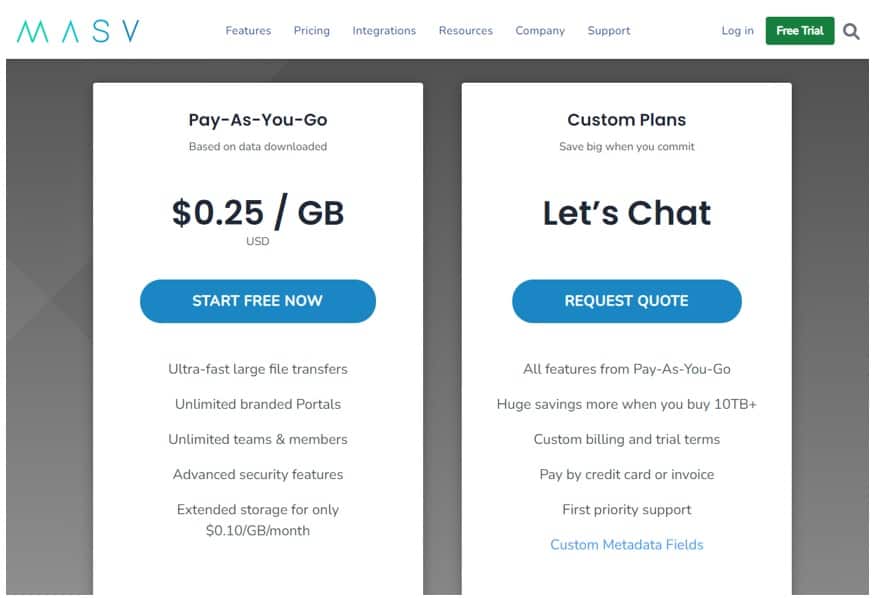 NordLocker
NordLocker is among the safest cloud services. It is encrypted at all times and supports almost all file types. It allows the user to sync the data and access it privately from anywhere. It also offers an automatic backup to users that cannot upload data manually on a daily basis. NordLocker offers 3GB of free cloud storage for a lifetime.
If you want to upgrade your NordLocker cloud storage, then it will cost you around $7.99/month for 2TB. It includes end-to-end encryption.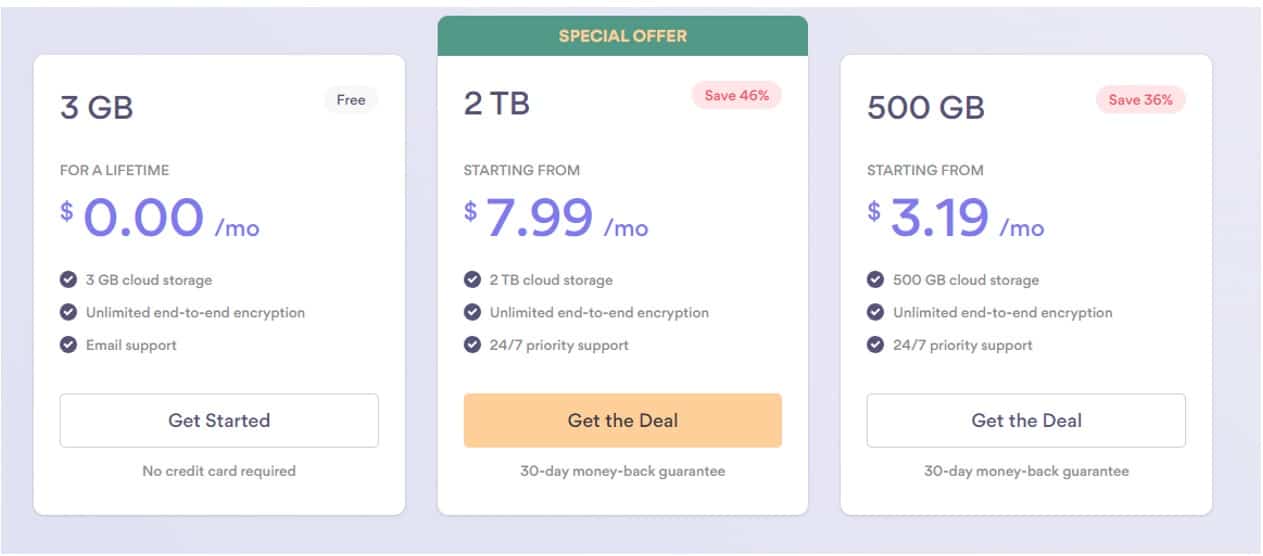 IONOS HiDrive
IONOS HiDrive is a professional online data storage service that allows users to access the cloud from anywhere using any device. It can be synced across different devices. You can download its app to be able to access your cloud. HiDrive also has a feature of saving email attachments. You can simply forward the mail to your HiDrive storage, and it will be saved.
HiDrive starts from $1/month for 100GB for one user and goes up to $10/month for 2TB.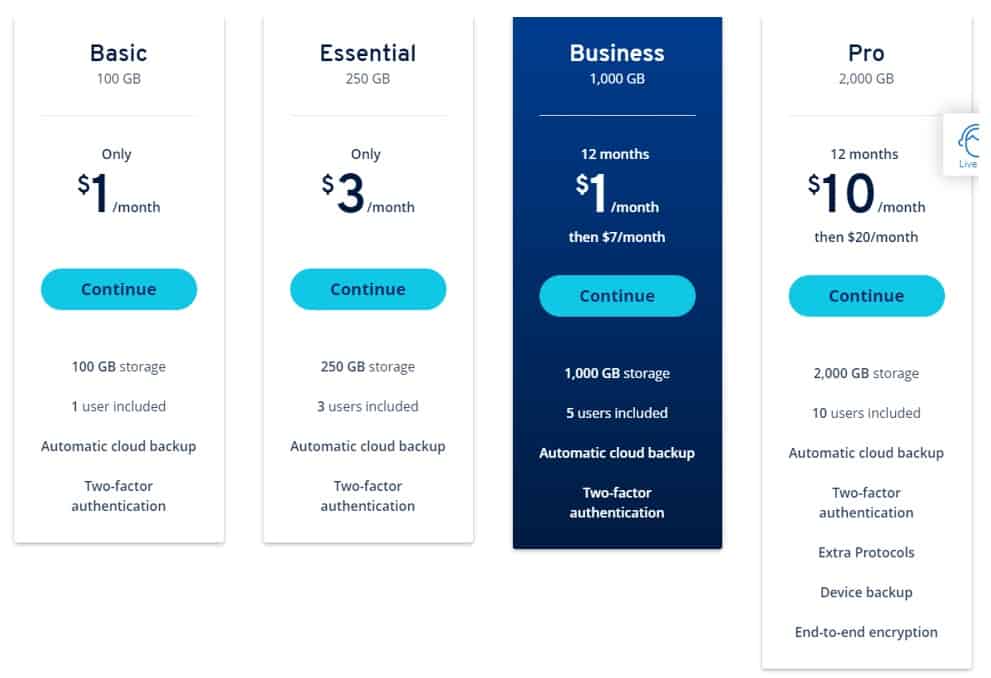 Mega
Mega is among the big names of cloud storage services. It has desktop applications, mobile apps, a Mega CMD, and even extensions. It is secure, powerful, and transparent to its clients. It offers a good amount of storage at a minimal price.
You can get your hands on Mega for €4.99/month for 400GB storage and 1TB transfer. If you want 2TB storage, then it will cost you €9.99/month, which includes a 2TB transfer as well.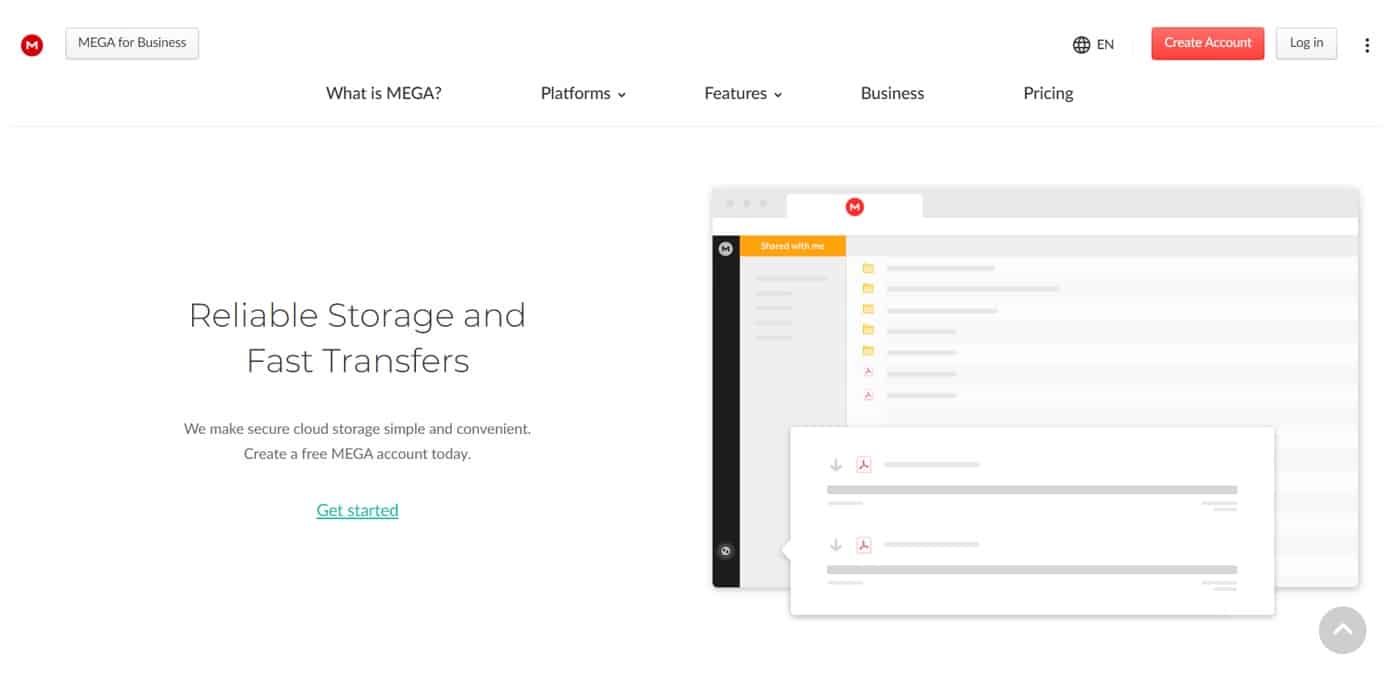 MediaFire
MediaFire offers a free trial to the user so they can test their online file storage. It offers file drop, web uploads, and direct links to files. The user can password-protect their files with MediaFire. You can show creativity and customize your cloud with colors. It does not include any captcha codes and is entirely ad-free.
1TB of MediaFire costs around $3.75 if billed annually or $5.00 monthly. It supports up to 20GB of file upload.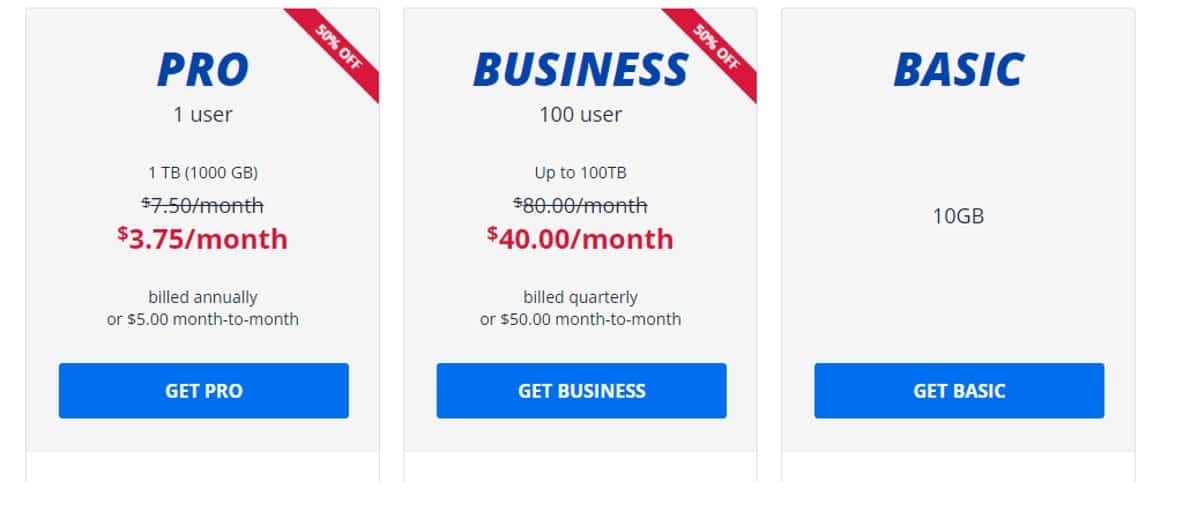 Where Can I Get 1TB Free Cloud?
If you want to get 1TB of free cloud storage, then TeraBox is your go-to online cloud storage service. It offers 1TB of free space to every user. If you want to upgrade your storage to 2TB, then you can pay a very small fee of $3.9/month. However, according to surveys, 1TB is enough storage to save your files, including photos, videos, and documents, to the cloud. TeraBox offers free unlimited cloud storage, and users can upload file sizes of up to 20GB at once.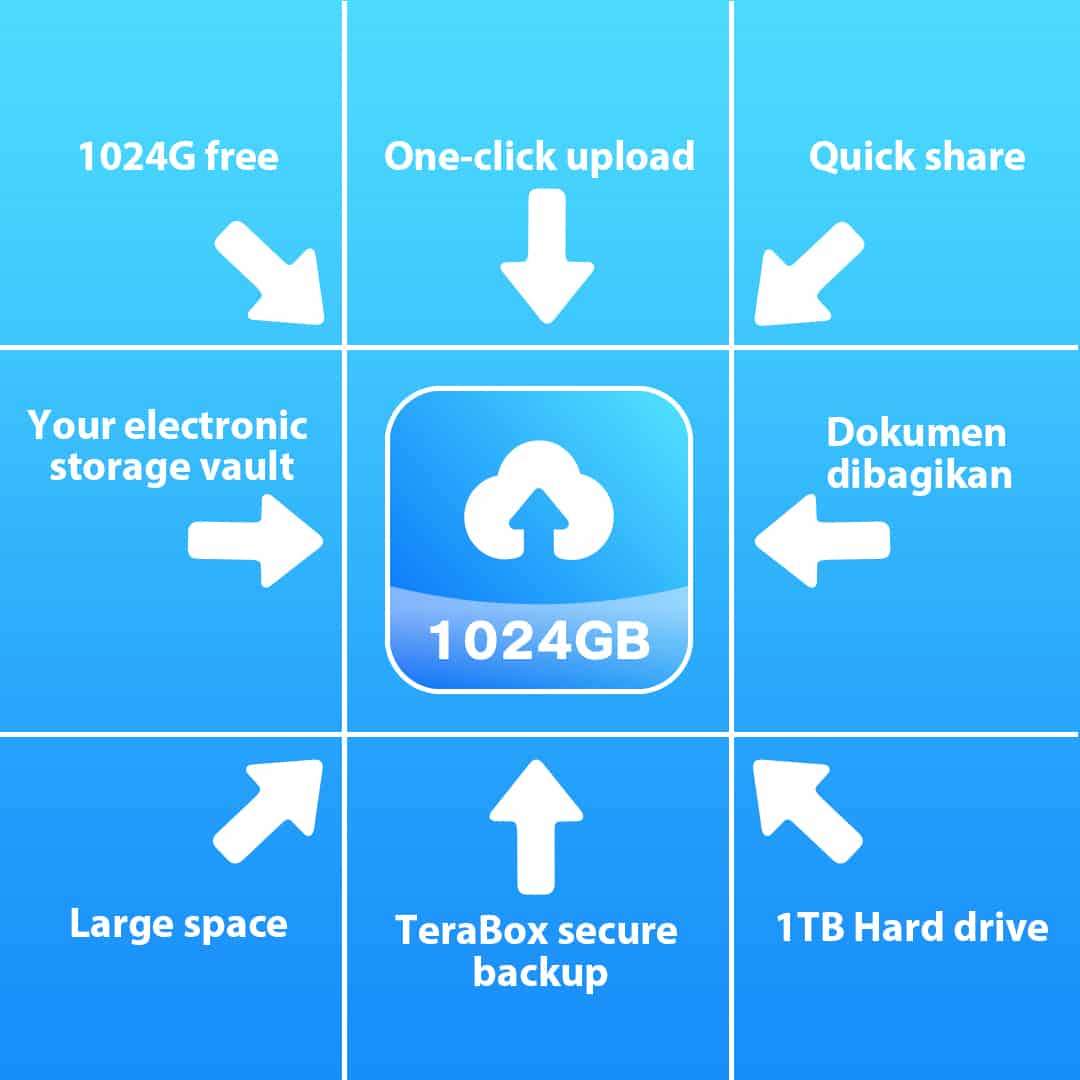 TeraBox has a very interactive user interface on PC. It is very easy to function. The user can also sync automatic backup on TeraBox. To get 1TB of free cloud storage, you can follow the steps below.
Step 1: Download TeraBox from the official website and install it on your computer.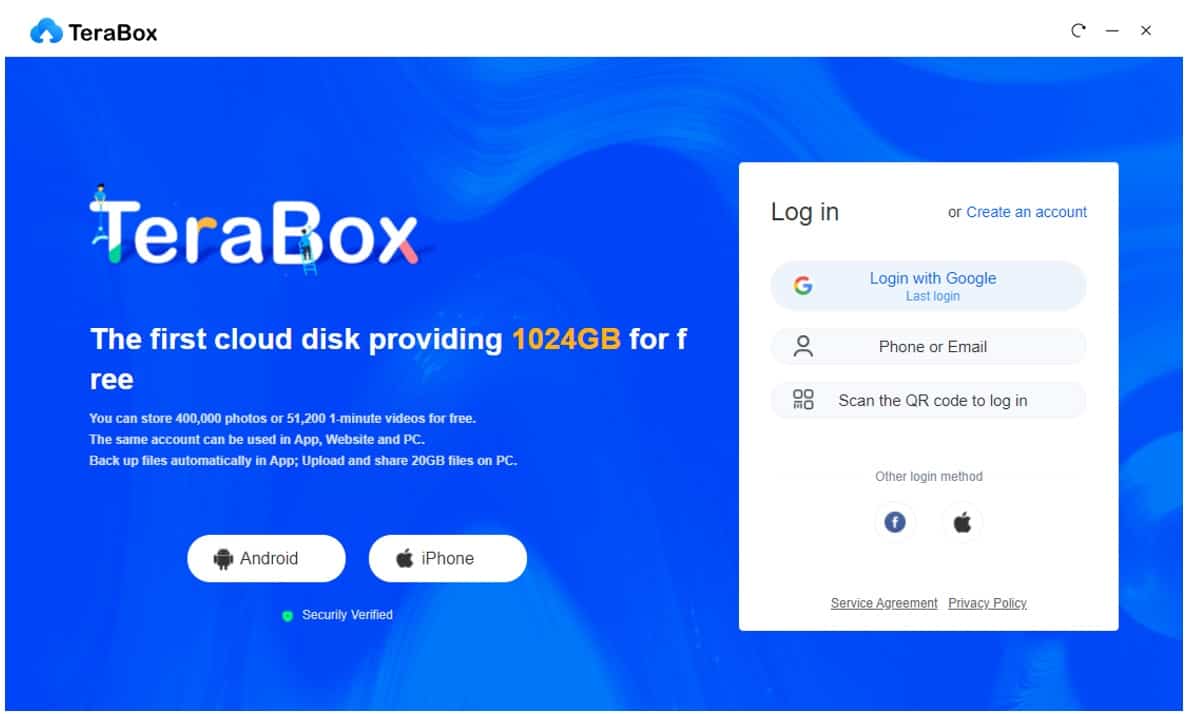 Step 2: Open the application and click on the Create an Account button. You can also sign in using any of your social media accounts. After creating and logging into your account, you are awarded 1TB of free space.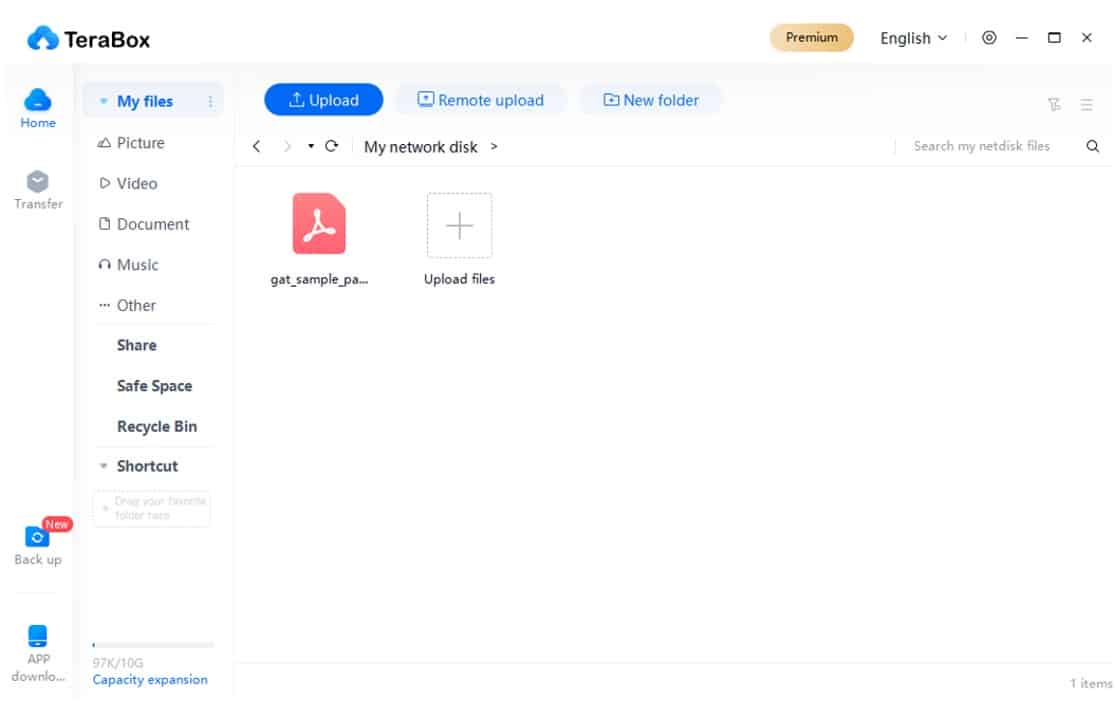 Step 3: Now, you can upload any files to your online cloud storage for up to 1TB for free.
Final Thought
These were a few online cloud storage services that are the best in the business. Some of them charge hefty amounts, while some are reasonable. The best cloud service is TeraBox, as it offers free 1TB cloud storage to users. Moreover, you can try out other cloud storage as well, but TeraBox offers optimal safety, reliability, and encryption of files. Download TeraBox now and enjoy your 1024GB of free storage!