TeraBox is really safe to use, it stores all data through multi-level data security controls.
With TeraBox, you can safely store your files, videos, and other documents on the cloud. With the TeraBox app, you can access all your documents, photos, videos, and music from anywhere and share them with your family and friends. This blog post will tell how it works and how safe is TeraBox.
What is TeraBox?
TeraBox is a free cloud storage service that offers up to 1TB (1024 GB) of cloud storage space. The storage is secure and is accessible from any device. In TeraBox free spaces you can store 300,000 photos, over 2,500 movies, or 6,500,000 documents.
TeraBox has over 20 million downloads worldwide, and its service is available in over 200 countries and regions. It took only four months to reach 20 million downloads after announcing that it had reached 10 million downloads in September 2021. That's awe-inspiring growth.
How to use TeraBox?
If you want to choose the best cloud storage to use, it must be TeraBox. You can download TeraBox for PC  through this TeraBox official website. After installing the app, you can use your Facebook, Twitter and Google accounts as your login credentials.
After logging in, you can enjoy the free 1TB cloud storage that TeraBox gives you. You can access your account, view your space, create new folders, upload files, download files, automatically back up photos to cloud, and more.
I know you have doubts about the security of your data when using these features, so I will explain the security of TeraBox in detail.
How safe is TeraBox?
TeraBox has a robust architecture and robust security safeguards. It has multiple layers of security, including strong encryption at every stage of the transmission process. For example, when you upload a file to cloud, or when you download a movie in TeraBox to your phone, it will be encrypted by the HTTPS transmission encryption protocol to ensure that there is no security risk in uploading and downloading.
The TeraBox also includes a separate space which is definitely the safest place to store files online. With a password-protected setting, users need to provide a password to access the Safe space, which allows them to store files they don't want others to access safely.
TeraBox uses the extraction code to share by default. If you are sharing files online, this extraction code will prevent crawlers from crawling through encryption. You can set an expiration date for shared files. The link expiration time can be configured to be 7 days, 30 days, or never expire.
The platform uses a combination of industry-leading technologies and a team of experts to deliver the highest levels of security and privacy for users. They use industry-standard Secure Sockets Layer (SSL) protocols, which is an industry-standard for sensitive data. And the TeraBox official website is also trusted by Trend Micro.
In addition, to better ensure user data and information safety and security, they have implemented several security measures to safeguard the data. For example, the database engine is designed to be secure against unauthorized access and prevent the alteration of stored information. Therefore, it is very safe to use TeraBox. TeraBox is a product that is absolutely trusted by users.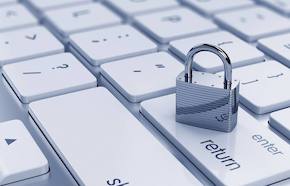 TeraBox also does some actions to keep user data safe
TeraBox also takes user personal information very seriously. In addition, they are committed to protecting the privacy of our users' personal information through the following measures:
TeraBox uses encryption technology when transferring data over the Internet.
All of their online services are hosted in an isolated data center to prevent data from being accessed or altered by unauthorized users.
All TeraBox servers are equipped with firewalls to protect against unauthorized access.
They have policies and procedures that allow them to quickly detect and halt any suspicious activities.
TeraBox maintains an extensive customer support team to respond to your inquiries and complaints as soon as they are received.
TeraBox places great importance on accountability and transparency. Therefore, they provide you with complete information about our privacy policy, terms of use, and other related procedures in this document.
Conclusion
After reading this article, you will understand how much TeraBox is safe for use. They are committed to helping users securely share and store files online. The company is committed to the privacy of its users. They have the best user experience, fantastic security, and a wide range of cloud storage plans.