Ready to unlock the ultimate secrets to backing up your Android phone?
There was a time when people used to take their computer in for repair if it crashed. These days, most people just back up their computer online and avoid the hassle. The same thing applies to your smartphone. Backup Android phones will be greatly convenient if it ever crashes or gets lost.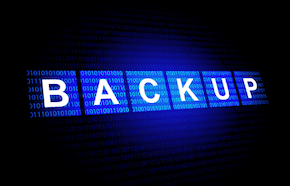 In this article, we will teach you how to backup android phone using various methods. We will also recommend a great online storage backup service that will keep your data safe and secure. So, read on to learn more!
How to Backup Android Phone? 
Losing your phone can be devastating. Whether it's because you misplaced it, dropped it in water, or it was stolen, the feeling of having all your precious data and memories gone is not a pleasant one. That's why backing up your Android phone is so important.
There are a few different ways you can go about this. In this part, we shall discuss three unique ways as how to backup android phone while also sharing the merits of each of the ways.
Transferring Data to PC
One way to backup your Android phone is by transferring your data to a computer. This can be done with a USB cable that comes with most Android phones. Simply connect your phone to your computer and open the file manager. From there, you can select which files you want to transfer and copy them to your computer.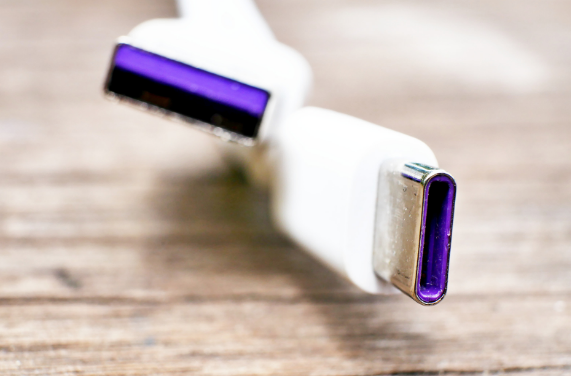 Using Built-In Backup Feature         
Another way to backup your Android phone is by using the built-in backup feature that comes with most android phones these days. To use this feature, simply go into the Settings app on your phone and look for the Backup & Reset menu. In here, you'll find options for backing up your data to either Google Drive or Samsung Cloud (if you have a Samsung phone).
Select whichever option you prefer and follow the prompts to backup your data. Once it's finished, you'll have a copy of all your important data safe and sound in the cloud should anything happen to your phone.
Backing Up to Cloud Storage         
 The final method of how to backup android phone involves using cloud storage. Cloud storage is becoming increasingly popular because it offers many advantages over other methods of backing up data. For one thing, it's accessible from anywhere as long as you have an internet connection. Also, cloud storage software can work as a file sync apk for android. So, even  if you lose your phone while traveling abroad, you can still access all your important data without any problems.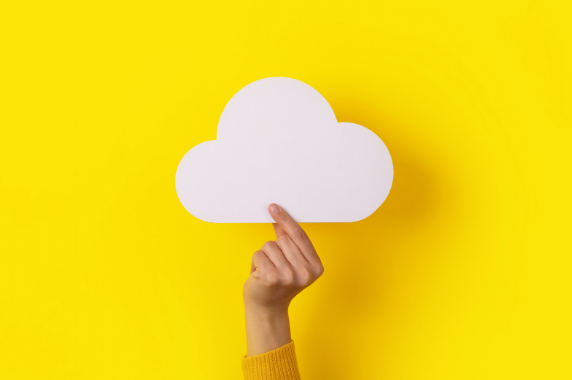 Additionally, cloud storage is usually more affordable than other methods since most providers offer free plans with enough space for most people's needs (and paid plans are typically only a few dollars per month). Finally, cloud storage is more secure than other methods since most providers encrypt their users' data so that only they can access it—meaning even if someone hacks into your account, they won't be able to see or use any of your stored data.
What's the Best Android Backup Software?
Today, the market is flooded with a wide number of android backup software. Unfortunately, most of these software are mere fraud and even risk your important data. There are many factors to consider when choosing the best Android backup software. You want to find a program that is easy to use, reliable, and offers a variety of features.
Below is the list of 5 software for Android backup with main features, and pros and cons for each of the software.
1.TeraBox
TeraBox is a champion cloud-based backup service that offers up to 1TB free cloud storage for your Android device. With TeraBox, you can easily and quickly backup your contacts, photos, videos, and other files with just a few clicks. TeraBox also offers encrypted backups with its premium option of 'Private Safe',  so you can rest assured that your data is safe and secure. Another great feature of TeraBox is its ability to restore your data to any Android device, even if it's a different model or brand. Without an iota of doubt, it is a must-have tool for all android users.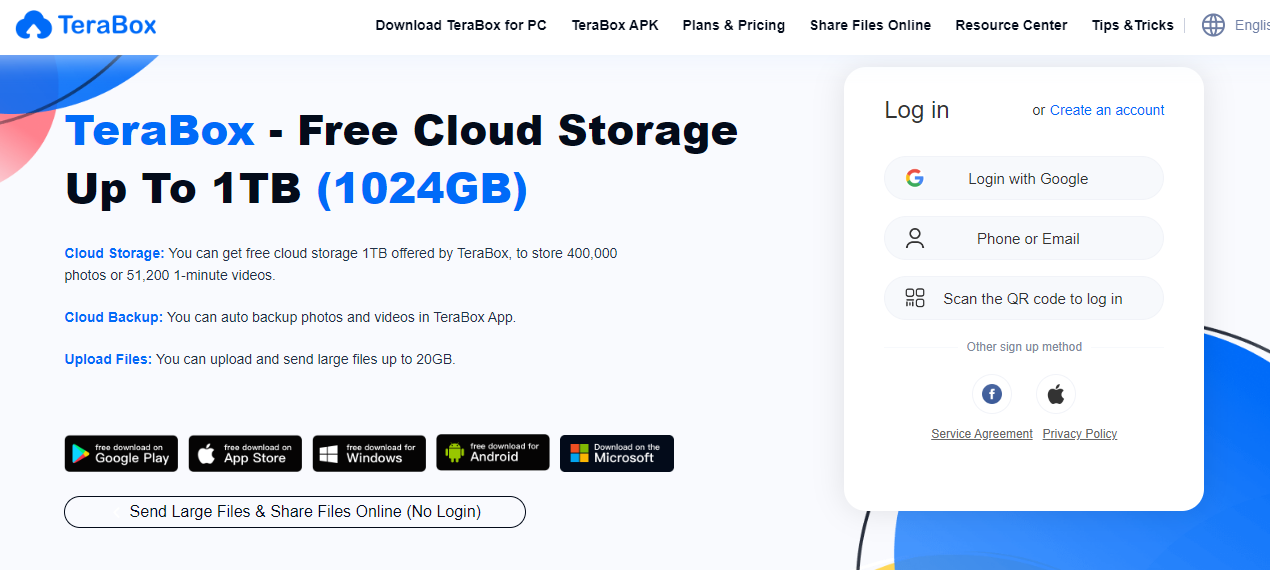 The main features of TeraBox are:
1 TB free cloud storage space for your Android device
Easily and quickly backup your android phone contacts, music, photos, videos, and other files
Encrypted backups for security and peace of mind
Automatic backup feature
Pros:
Quick and easy to use
Ensures safety of data with encrypted backups
Can be used to restore data to any android device
Cons:
Is a cloud-based service so an internet connection is required
2.Helium – App Sync & Backup   
Helium is an Independent android data backup app. Using the Helium app on your Android device, be it smartphone or tablet, you will be able to back up everything on your device and store it on a local computer or in the cloud. This app synchronizes the data on all of your Android devices, ensuring that you are always working with the most up-to-date information possible.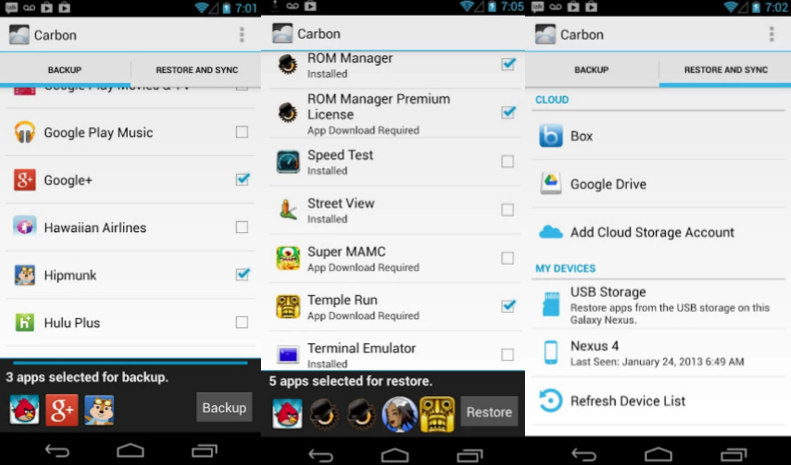 Pros:      
Option to backup android data to PC or cloud
Easy to Use Software tool
Cons:       
Rooting required on some devices
May not work with all apps
3.MoboRobo
MoboRobo is generally an android management software that helps you manage your multimedia, wallpapers, ringtones, and more. You can also use this software tool to backup and recover your android device data. As compared to many other android backup software available in the market, MoboRobo also allows you to restore backed up data from your PC at a much faster rate.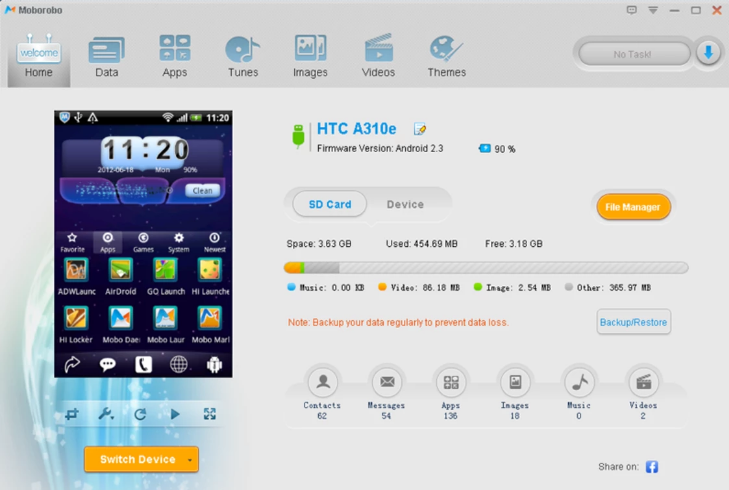 Pros:
User friendly interface
Users can perform multiple functions from its home interface apart from data backup
Cons:
4.Mobisynapse
Mobisynapse is an android backup software that helps you to back up your android data including SMS, phone contacts and apps. It allows you to backup your data to your computer or any other device. It is a user-friendly and easy to use software.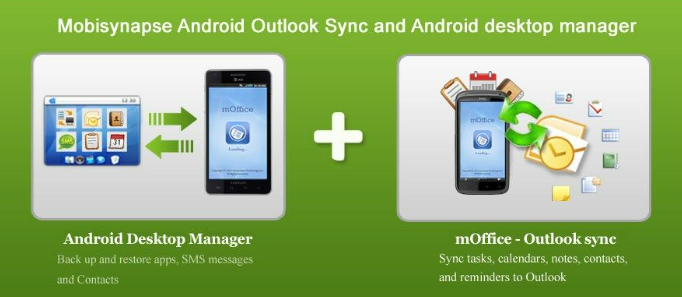 Pros:
Mobisynapse offers a simple and convenient way to backup your Android device.
The software is easy to use and offers a variety of features, such as the ability to schedule backups and restore files from a previous backup.
Cons:
Mobisynapse does not offer a free trial, so you will need to purchase a subscription to use the software.
The software is not available for iOS devices.
Users would not be able to backup photos, videos, and music.
Some users have reported that the software can be unreliable and may cause data loss.
5.Mobogenie
Mobogenie is an android backup software that can help you to keep your android device's data safe and secure in your PC. You can also use it to restore your data if your android device gets lost or when you want to upgrade to an advanced version android device.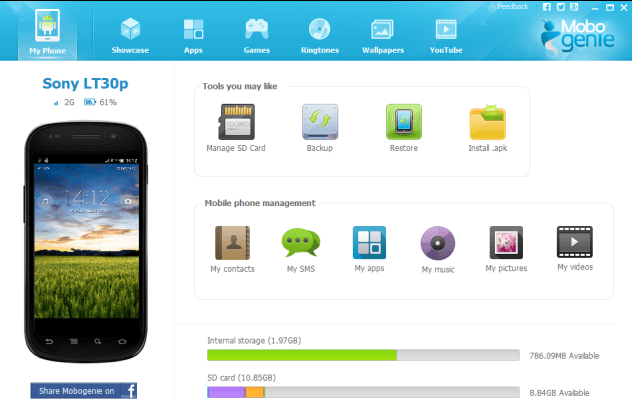 Pros:
Mobogenie is a free
It's easy to use software that can be used on any android device.
One stop shop for phone management needs
Cons:
Not focused only on backup & restore
Some unwanted bloatware comes preinstalled
Banner ads in the free version
Requires registration & login
After taking all these factors into consideration and thorough analysis of 5 of the best android backup software detailed above, we believe that TeraBox is the best choice currently available on the market.
How to Backup and Restore Android with TeraBox?
When it comes to backing up your important files, you can't go wrong with TeraBox. TeraBox is a reliable and affordable cloud storage option that offers great customer service. Whether you're looking to store normal photos, videos, documents or want to send large video files from android to cloud for backup, TeraBox can help you keep your files safe and sound.
For those looking as how to backup android phone and restore android backup using TeraBox, here is the complete step-by-step guide:
Step 1:  Download TeraBox on your android and then sign up and login on the TeraBox software tool using your Facebook account, phone number, or email ID.

Step 2: Now, click on the '+' sign at the bottom right corner and upload data that you want to be backed up on the cloud.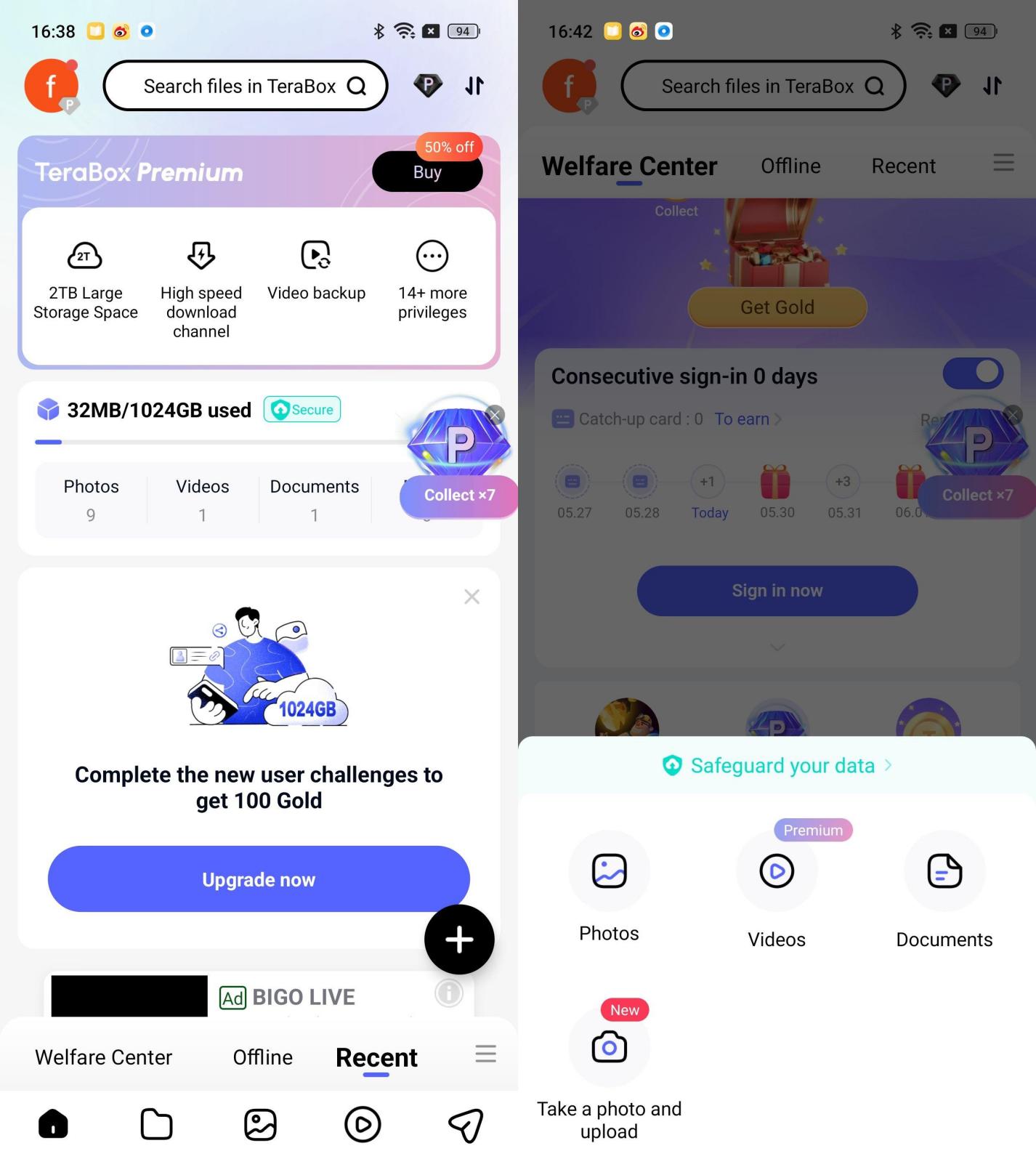 Step 3: You can also activate the automatic backup option on the TeraBox app. To do so, click on your account icon, go to Automatic backup and then toggle on Automatic backup for photos and videos as per your liking.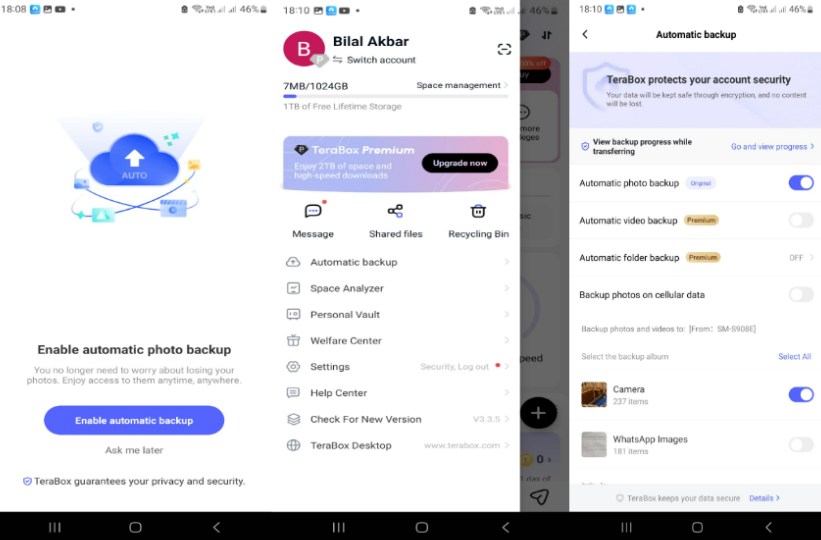 Final Thoughts
Backing up your Android phone is important in case something happens to it—whether it gets lost, stolen, or damaged beyond repair. There are several different ways you can go about this, but backing up to the cloud has become increasingly popular due its many advantages over other methods like being accessible from anywhere and more secure.
Considering all aspects for a perfect android backup software, TeraBox emerges as the top software. It is a safe, easy to use, fast, and reliable platform. Most importantly, it offers 1 TB free cloud storage space. So, download TeraBox APK for your android today and backup your data without fail.