If you are looking for the most reliable answer for how to get 1TB free cloud storage, then this article is perfect for you. We will discuss some online cloud storage that users can use safely without any problem.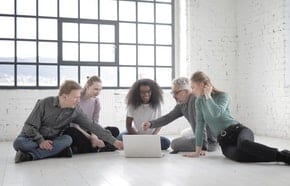 Nowadays, the cloud is the safest form of storage. The user can share and access the cloud from anywhere in the world. Whether it be photos, videos, or important documents, they can all be saved on the cloud.
Here are the few online file storage that we recommend using:
TeraBox
Degoo
iDrive
Internxt
pCloud
FlipDrive
6 Best Free Cloud Storage App for 2022
TeraBox
TeraBox is one of the best free cloud storage that you can find. It is not only cheap, but it offers free cloud storage 1TB to every user. The user can transfer the data through TeraBox. It supports life file uploads up to 20GB. Moreover, it offers a high download speed of up to 4.7 M/s, which is commendable.
It has a great feature of Safe Space; it is password-protected, and you can also set a validity period for the link. Therefore, it is pretty safe and secure.
As 1TB is awarded to everyone for free, if you want to expand your storage to 2TB, then you need to pay $3.9/month.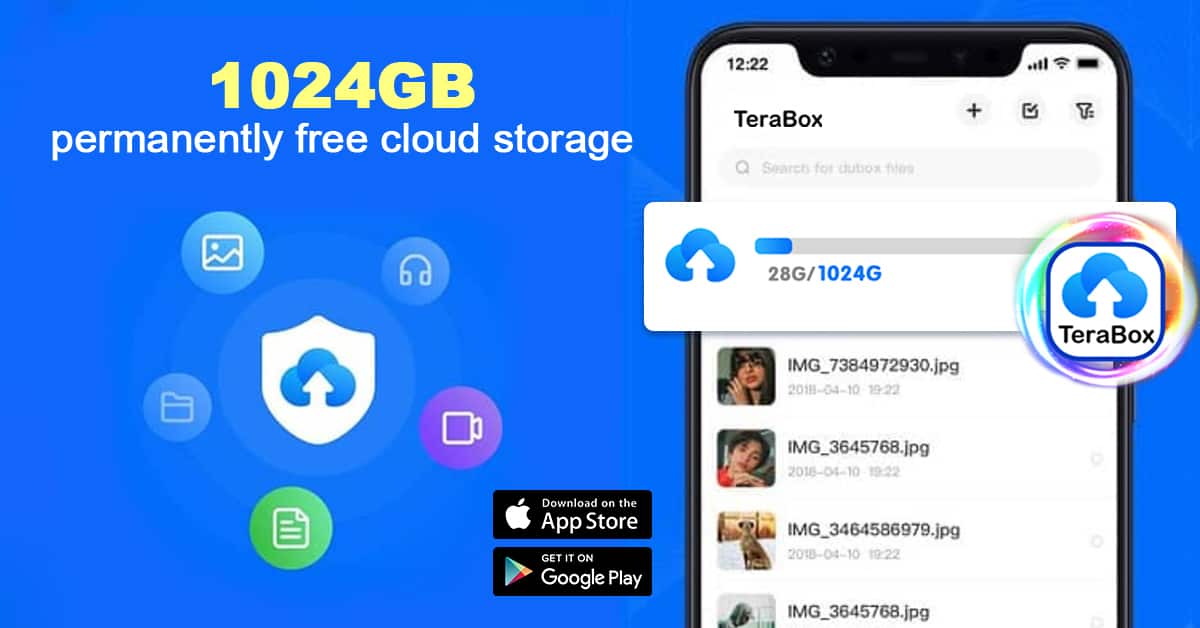 Degoo
Degoo is excellent cloud storage for personal use. You can store photos, videos, and almost anything. It helps you store all your memories at a minimal price.
It offers a whopping 100 GB for free to all users. You only need to create a new account. If you want to upgrade, you can get 500 GB of free online storage for $2.99 per month.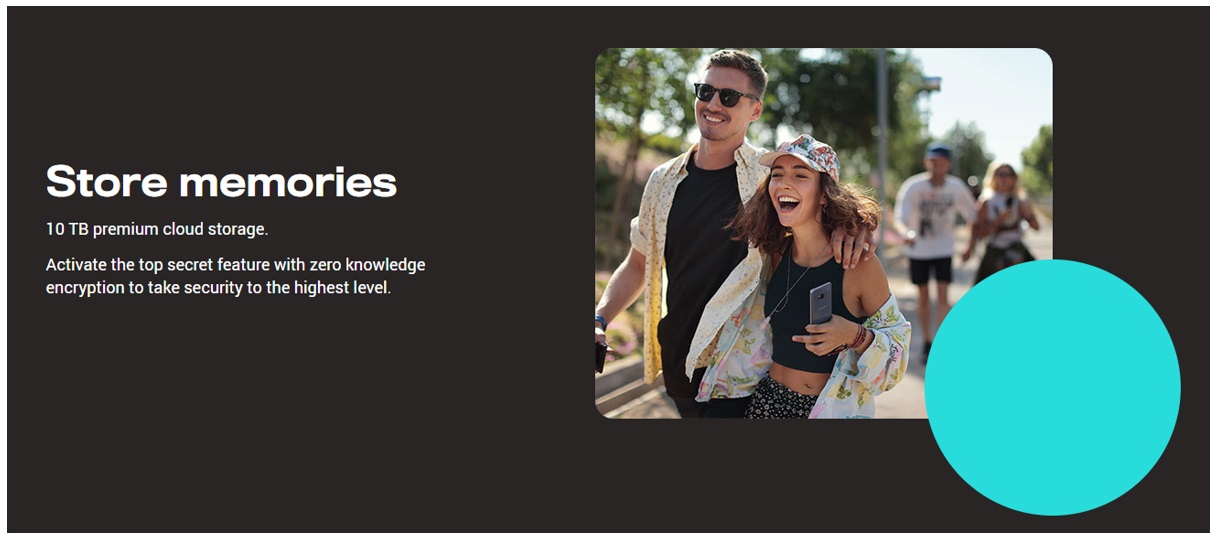 iDrive
If you want a little more professional online cloud storage for business purposes, then you can opt for iDrive. It has the advantage of having e2 Cloud Storage, meaning it has the world's fastest s3 compatible cloud storage.
iDrive is among the few online file storage that provides backup for databases and servers. You get 10 GB of free storage when you sign up and create an account.
It has different price plans; the mini version costs around $3.71 per year for 100GB and only one user. The personal plan costs $59.62 for 5TB of cloud storage with only one user.
Internxt
Internxt is very secure cloud storage that you can try for free. It offers 10 GB offer space on signing up for the service. The best part is that the files are accessible from different devices, including mobiles.
You can also use Internxt for business purposes to deal with your clients. If you want to upgrade, it costs €8.99 per month for 2 TB.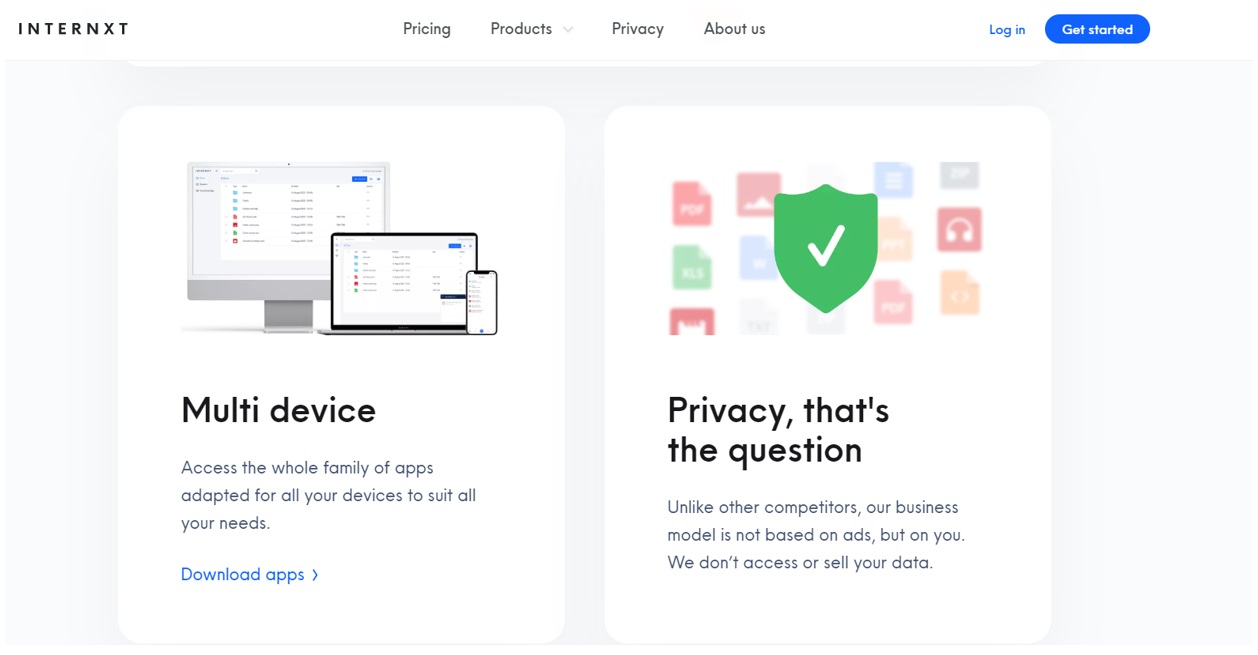 pCloud
You get 10 GB of free online storage when you sign up for pCloud. It is more than enough to try the service. It is excellent for all purposes. It is fast and highly secure.
Whether you want to store documents, images, videos, music, or any other file, this is the perfect cloud storage. You can get 500 GB of space for $49.99 per month.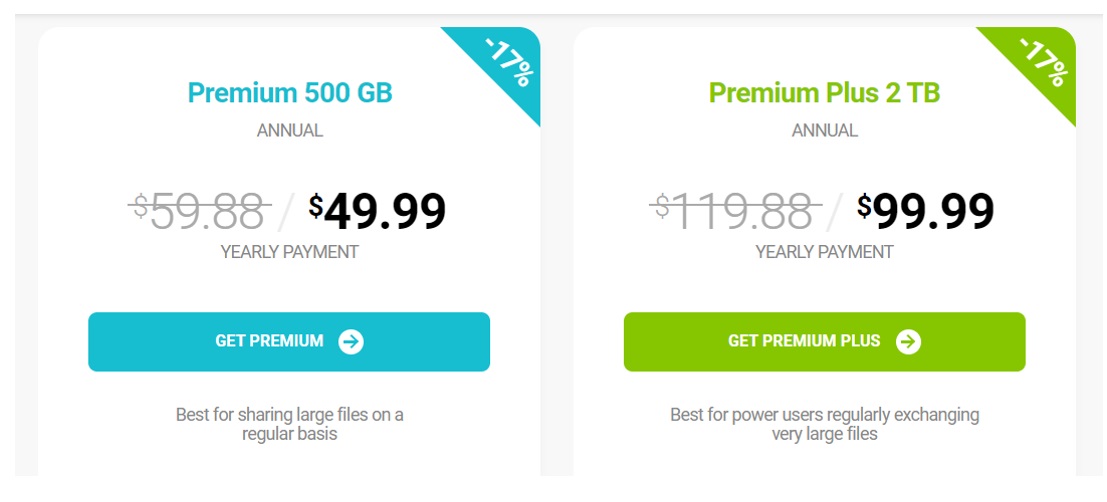 FlipDrive
FlipDrive is online cloud storage that has free mobile apps across Android, iOS, and Windows platforms. With FlipDrive, you can manage your contacts and share and collaborate with them easily. It has secure cloud storage where users can easily upload photos, videos, docs, and other files. You can also organize your files and bookmark them if you need them.
For signup, FlipDrive offers 10GB of free cloud storage to users. If you want to expand your storage, then you can buy the personal plan for $5/month, and it will give you 100GB of cloud storage.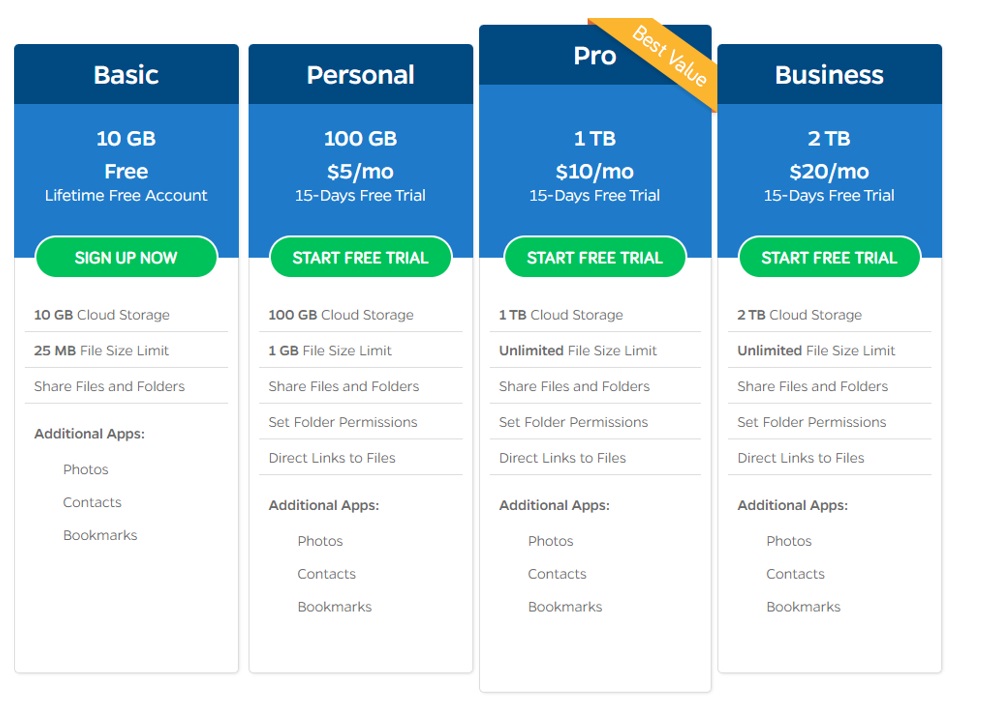 How do I Get 1TB of Cloud Storage for Free?
TeraBox is the best cloud storage free service that offers 1TB of free storage to all of its users. Moreover, its prices are very nominal as compared to other cloud services.
1TB of space is more than enough to save important photos, videos, and documents. However, if you need more storage, you can access extra storage by paying a little. TeraBox allows a 20GB file upload limit, and it can be accessed through desktop and mobile phones.
The user can create an automatic backup if he wants. It has a high upload and download speed. If you delete anything from the free cloud server, it is stored in the recycle bin for 10 days and 30 days, depending on your plan.
Here are the steps to get 1TB cloud storage for free on TeraBox.
Step 1: Download the TeraBox application on your PC and open it.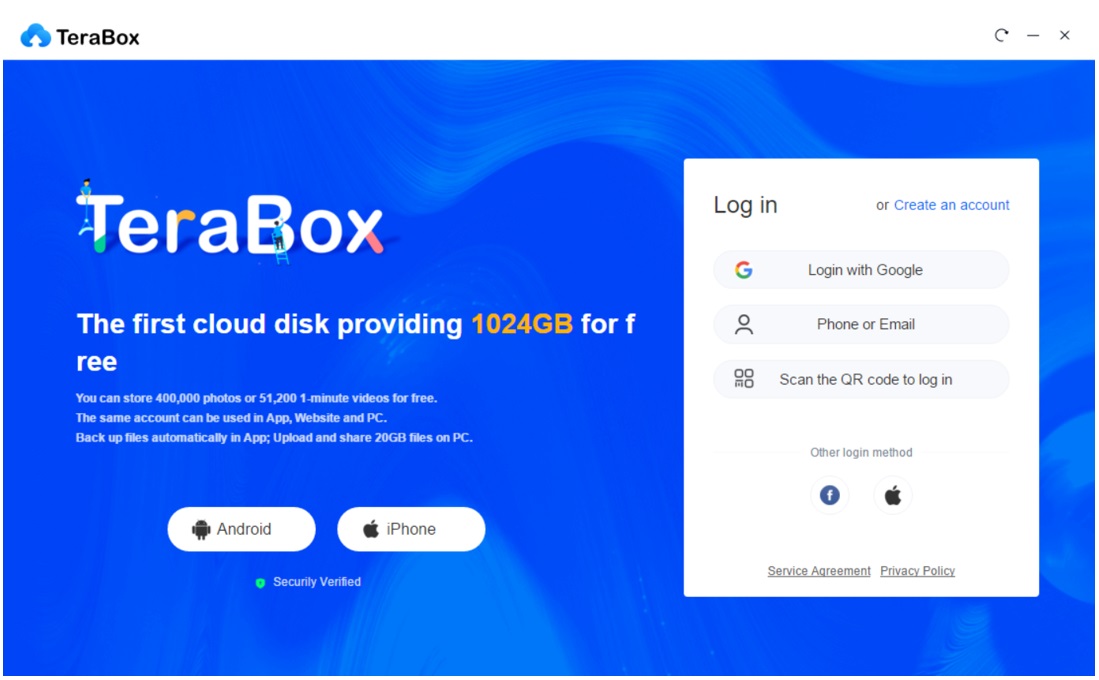 Step 2: Click on the Create an Account option. Create an account using your email, phone number, or social account. Once you have created an account, you will get the free space of 1TB.
Step 3: Now, you are ready to upload files. Click on the Upload button and upload your files from your computer. For downloading files, you need to select the files and click on the download button.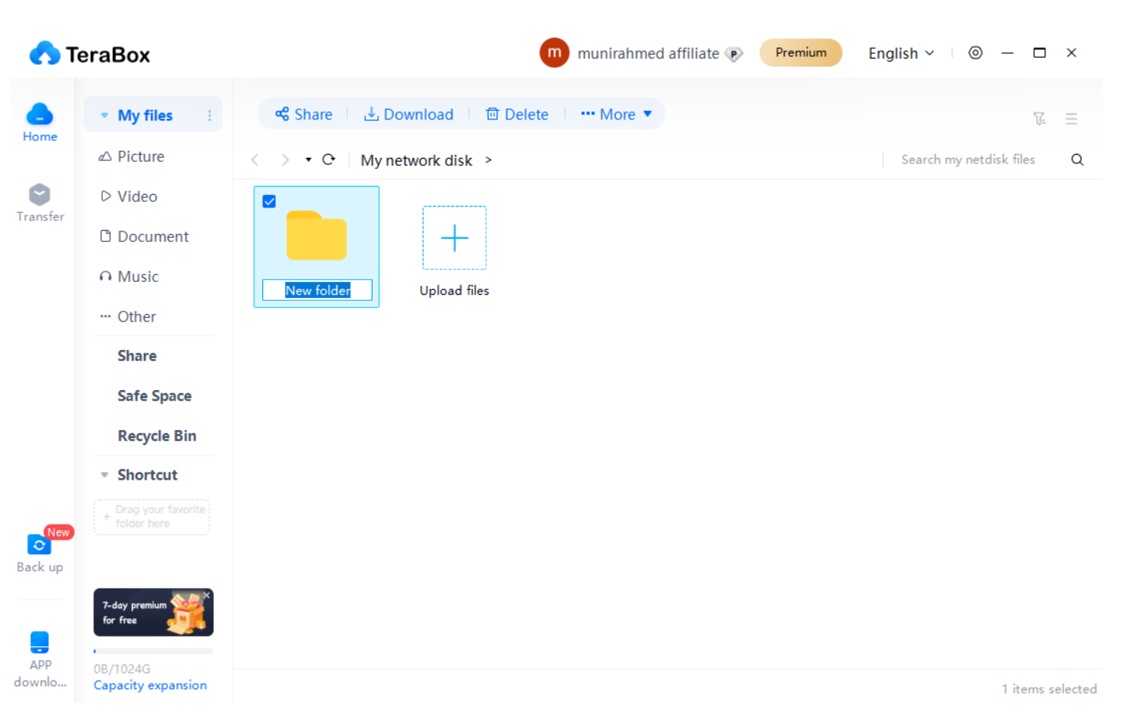 Final Thought
We have discussed many online cloud storages, but TeraBox is the only service that gives 1TB free cloud storage. Moreover, compared to other online cloud storage, TeraBox charges a minimum of 2TB of online cloud storage. If you don't want to upgrade, you can stick with 1TB of free space. You can download TeraBox free and take advantage of free 1TB online cloud storage.