Losing important data from your iPhone can be a nightmare, especially if you don't have a proper backup system in place. But if you create regular backups, you can easily restore iPhone from backup in case of an unexpected data loss.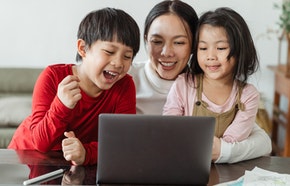 In this article, we will explore the three best ways to restore your iPhone from backup, including the cloud-based TeraBox method, the reputed Dr.Fone method, and the specialized iMazing method, and provide a step-by-step guide for the most recommended method. Read on to learn how to restore your iPhone and get your precious data back.
Can I Recover iPhone Data without Backup?
In many cases, users don't back up their data but want to recover the lost data anyhow. But the chance of recovering iPhone data without backup is close to zero.
You can only recover lost data using iPhone data recovery software. But most of them are third-party software, so they aren't that reliable. And many of these tools don't guarantee recovering iPhone data. So, it is better not to use these tools.
Backing up important data is the best practice here. You should always use a secure cloud service to backup iPhone data, and it is comparatively easier to restore iPhone from cloud. Most cloud storage services have an automatic backup feature so that all your data gets automatically synced to the cloud.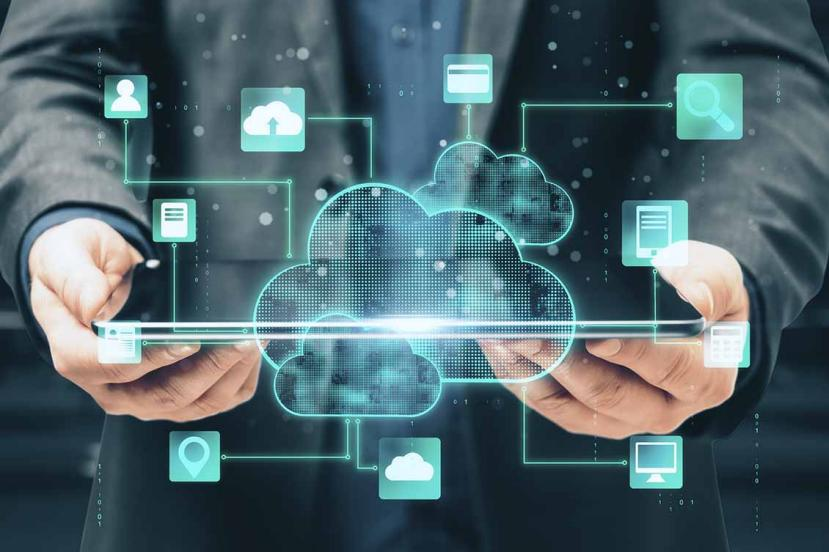 3 Best iPhone Data Recovery Software
Tens or hundreds of tools are available out there to restore iPhone backup. But not all of them are equally effective. Here is a quick overview of the three best iPhone data recovery software you can use to restore iPhone from cloud.
1.TeraBox
It is arguably the best cloud storage for iPhone backups and restoring iPhone from backup. You get 1TB of free storage upon signing up. To be honest, that much storage is good enough for many users. And if you want additional storage, you can purchase that at a very affordable price. TeraBox supports uploading large files up to 20GB, so backing up high-quality videos won't be a problem.
With lightning-fast upload and download speeds of around 4.7 MB/s, backing up and restoring iPhone from backup is a breeze. You'll be able to recover your lost data in no time at all!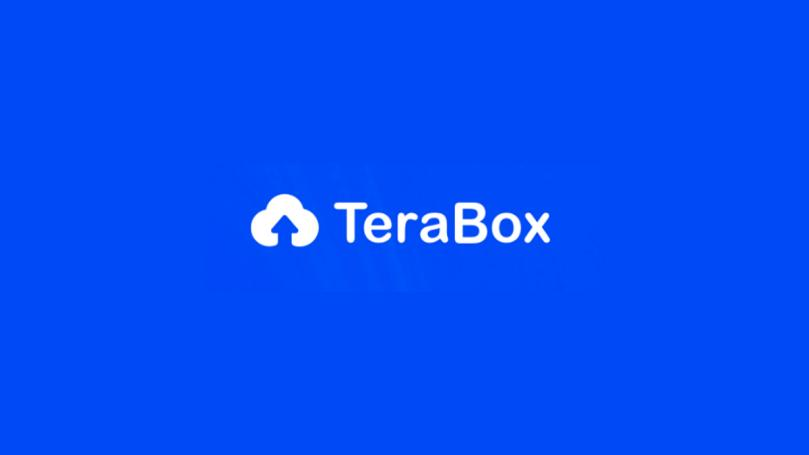 Pros
Automatic video backup
Cloud decompression
Large file upload
Cross-platform compatible
Cons
Automatic backup isn't available for all files
2.Dr.Fone by Wondershare
Dr.Fone is a popular iPhone data recovery software that lets you restore any backed-up data from any device. It has automatic and wireless backup features to keep your data protected. And the chance of losing any data during backup or restore is meager.
Pros
Manual data selection for backup
Easy and intuitive interface
Compatible with all major platforms
Cons
It is expensive
Features on the free version aren't that effective
3.iMazing
The main benefit of iMazing is it doesn't overwrite your iPhone backup. It also has automatic and wireless backup features, so the iphone restore from backup process is flexible. And some features in the free version are better than other iPhone data recovery software.
Pros
Data backup, restore, and management options
Automatic backup for better safety
No learning curves
Exporting data is easy
Cons
The interface is a bit dated
In all, TeraBox is the best iPhone recovery software amid the three most prevailing tools in terms of its low-cost, high-speed and effectiveness. Then with TeraBox, how can you backup your data and restore iPhone backup?
How to Backup and Restore iPhone from Backup in TeraBox?
As we have already mentioned, backing up and restoring iPhone is extremely easy in TeraBox. Here is a step-by-step guide on how to backup your data and restore iPhone backup.
How to Backup iPhone in TeraBox?
Step 1: Go to the App Store. Download and install the TeraBox app on your iPhone.
Step 2: Run the TeraBox app. Sign up for a free account using your Apple ID, Google, or email.
Step 3: On the homepage, you will see a plus icon at the bottom. Tap that icon and select your desired file type from the pop-up window.
Step 4: Then select files on your iPhone to upload them to the cloud.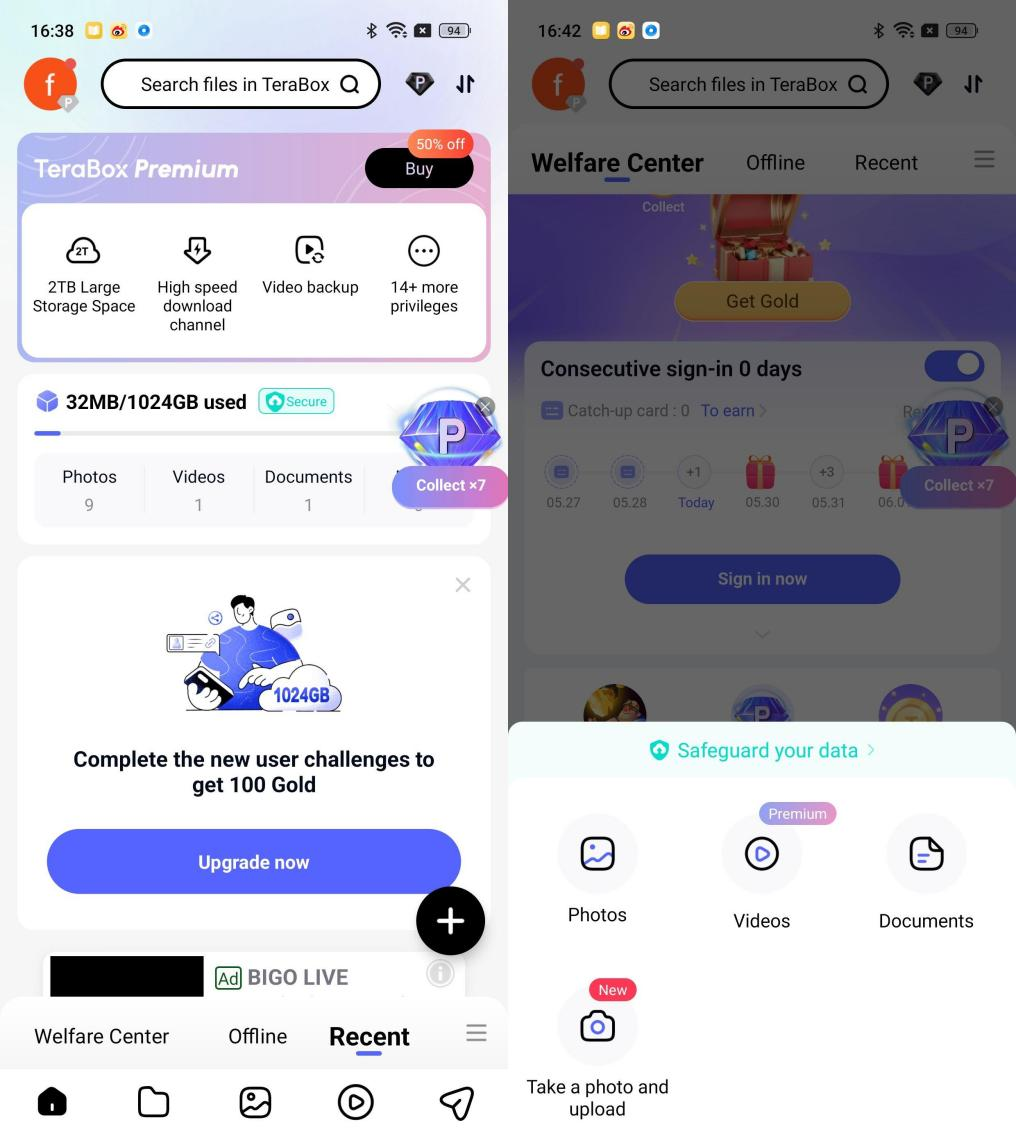 How to Restore iPhone from Cloud in TeraBox?
Step 1: Open the TeraBox app on your iPhone or any other phone where you want to restore data.
Step 2: Log into a TeraBox account, and all data will be available on the homepage. Select the files you want to restore.
Step 3: Tap on Download at the bottom left corner of the screen. It will restore the files on your iPhone.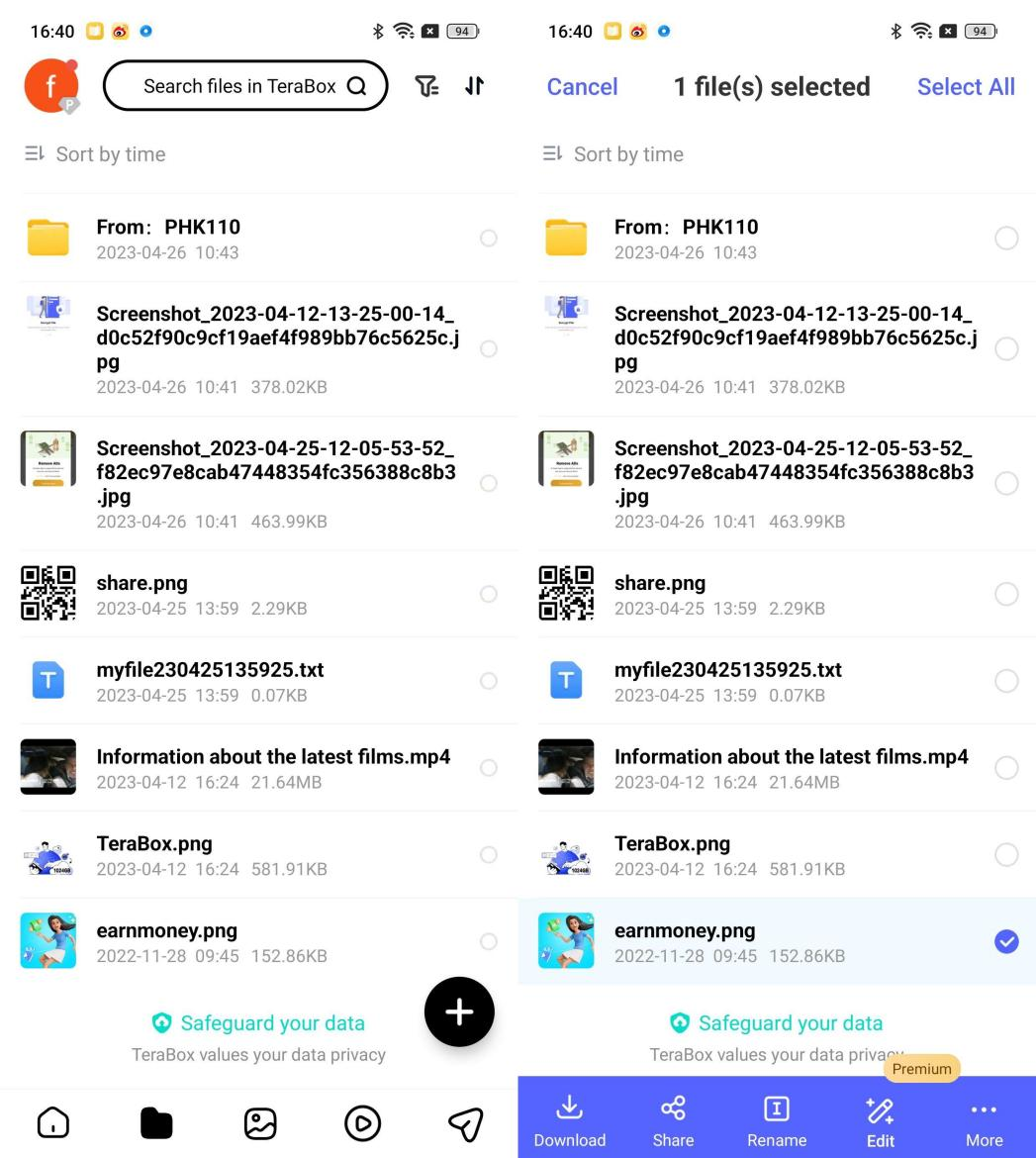 Final Thoughts
Many iPhone users ignore the importance of backing up their data to the cloud. As a result, data recovery becomes challenging, and it is almost impossible to recover data without backup. So, the best practice is to backup your iPhone on the cloud so that you restore iPhone from backup should any emergencies arrive.
We showed three effective iPhone data recovery software to backup and restore iPhone from cloud. Among them, TeraBox is the best cloud storage with convenient features and the most affordable pricing plans. Download TeraBox to protect your data.