We all are aware of the frustrating feeling associated with trying to transfer large files online through mail, or other applications. We all know how annoyed we feel when we click on 'transfer' only to be told, 'Sorry, the file size is too large.'
But the fact is that no email accounts let you transfer large files free and at the same time, large files continue to eat away at your storage space, even if they are only sitting in the folder of your mail.
If you have a file that you cannot transfer in the traditional way, we have the perfect solution to your problem.
With TeraBox, you have the easiest and cheapest alternative to now transfer the largest of files within minutes.
TeraBox is the perfect application for those who are facing the challenge of uploading large files or having trouble with transferring multiple files at one time. With powerful file transfer capabilities, TeraBox is the best free file transfer app that comes with many great features.
Apart from letting you transfer files to cloud service, TeraBox also offers 1TB (1024GB) of free cloud service while simultaneously supporting downloading, uploading, and remote upload. With TeraBox, you can store 300,000 photos, more than 6.5 million documents, and 2 advanced games. TeraBox can completely liberate your device space and facilitate your daily life.
You can use TeraBox as your file transfer app of choice to upload files of up to 4GB for free. And if you download the TeraBox app and become a TeraBox Premium member, you can easily transfer an unlimited number of files of up to 20GB at once, which makes it very convenient to use.
One of the most attractive features of TeraBox that makes it stand apart from other cloud service apps on the market is that TeraBox supports multi-device login. So you can transfer your large files from a tablet, mobile phone, or computer. TeraBox makes it easy for you to access your account from anywhere and at any time to find the files you uploaded before. So you never have to worry about not having your files with you, and no matter what device you are using, you can easily login, access, share, and view everything you store in cloud service.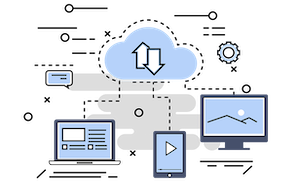 If your files are too large to transfer then try TeraBox. Thanks to the easy-to-use cloud service of TeraBox, storing your files in flash drives has now become a thing of the past.
In just a few easy steps, you can transfer your large files using TeraBox.
1.Click on the '+' sign. This is the upload button.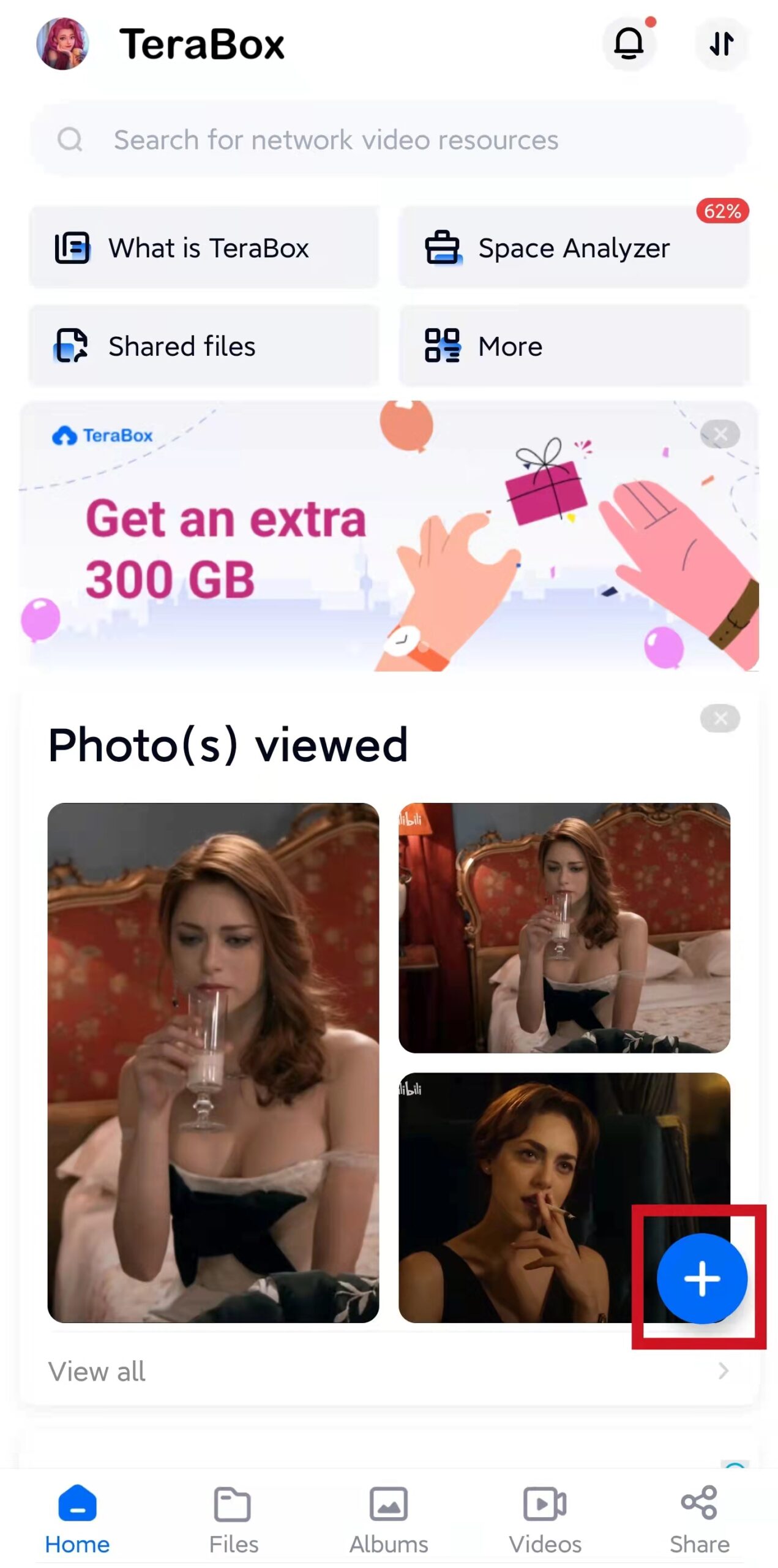 2.You can also upload your large files from TeraBox's web and PC side, click "Upload" to do it easily ,or you can simply drag files to quickly upload large files from your device.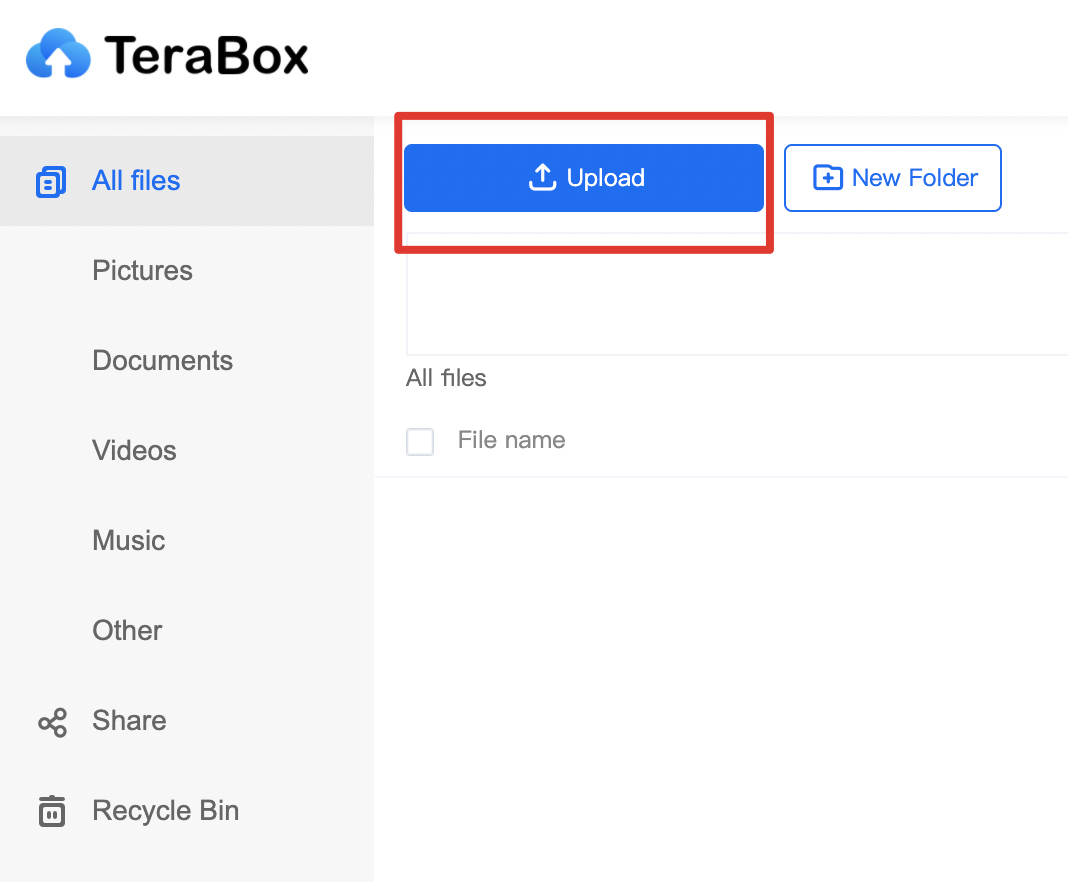 The web page supports the secure transfer of up to 300 files at the same time. The TeraBox app has no limit on the number of files that can be transferred at the same time.
In addition, you can also use the TeraBox's remote upload feature to save files from Internet links. The remote upload function of TeraBox supports magnet links, HTTP, and HTTPS download links. With this function, you can even create easy-to-use BitTorrent links.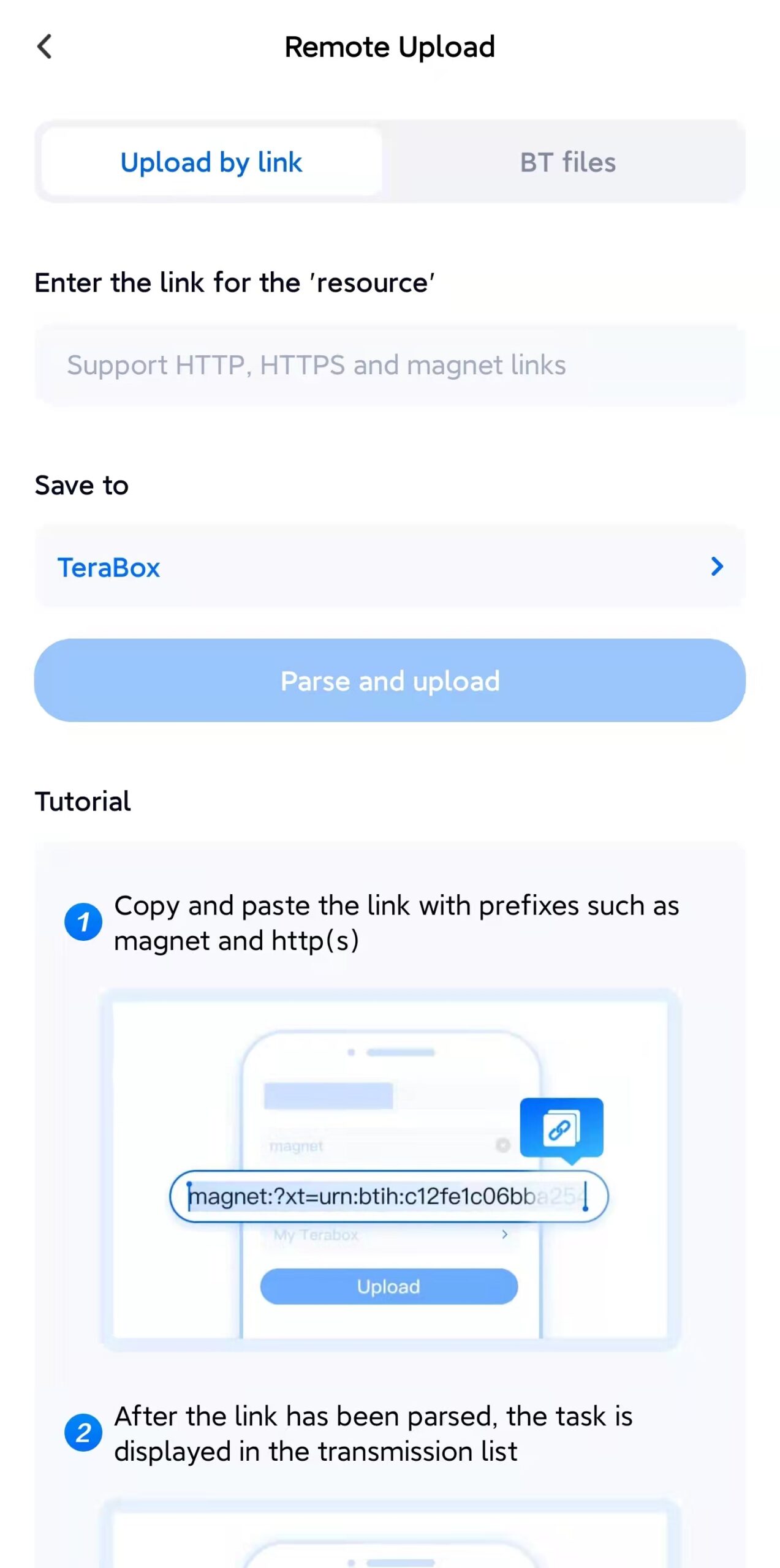 And to use all these features of this innovative application, you simply need to visit the official website of TeraBox on www.terabox.com and download the app. You can then use the remote upload function of TeraBox along with the many other excellent features.
With so many features available in the free version of TeraBox, imagine what all you will get if you opt for the very affordable Premium plan of TeraBox. In order to see for yourself the many benefits you receive with the Premium plan, you can try a 7-day free trial first. If you feel good, the continuous monthly subscription is only $2.99, which is much cheaper than other competing products on the market. At the same time, you get upgraded to 2 TB cloud storage.
TeraBox also has many additional features, all integrated into one application itself. These include automatic photo backup, the ability to send large files for free, and don't forget 1TB of free storage.
TeraBox remains the best file management tool on the market in 2022. So without waiting any further, go ahead and download it now from the TeraBox Official Website.