Hi, here's the ranking for "TeraBox Sharing Campaign in Feb" as of 0:00 (GMT+8) February 16 (It is recommended that you read the tips at the end of the article):
( If you don't sign up for the campaign, you cannot receive the reward. Click the link below to sign up before the campaign ends:
English | Bahasa Indonesia | Português | Tiếng Việt | Pусский | ไทย )
Due to some technical reasons, the previous data was incorrect, and the correct data is now published. We are sorry for the trouble.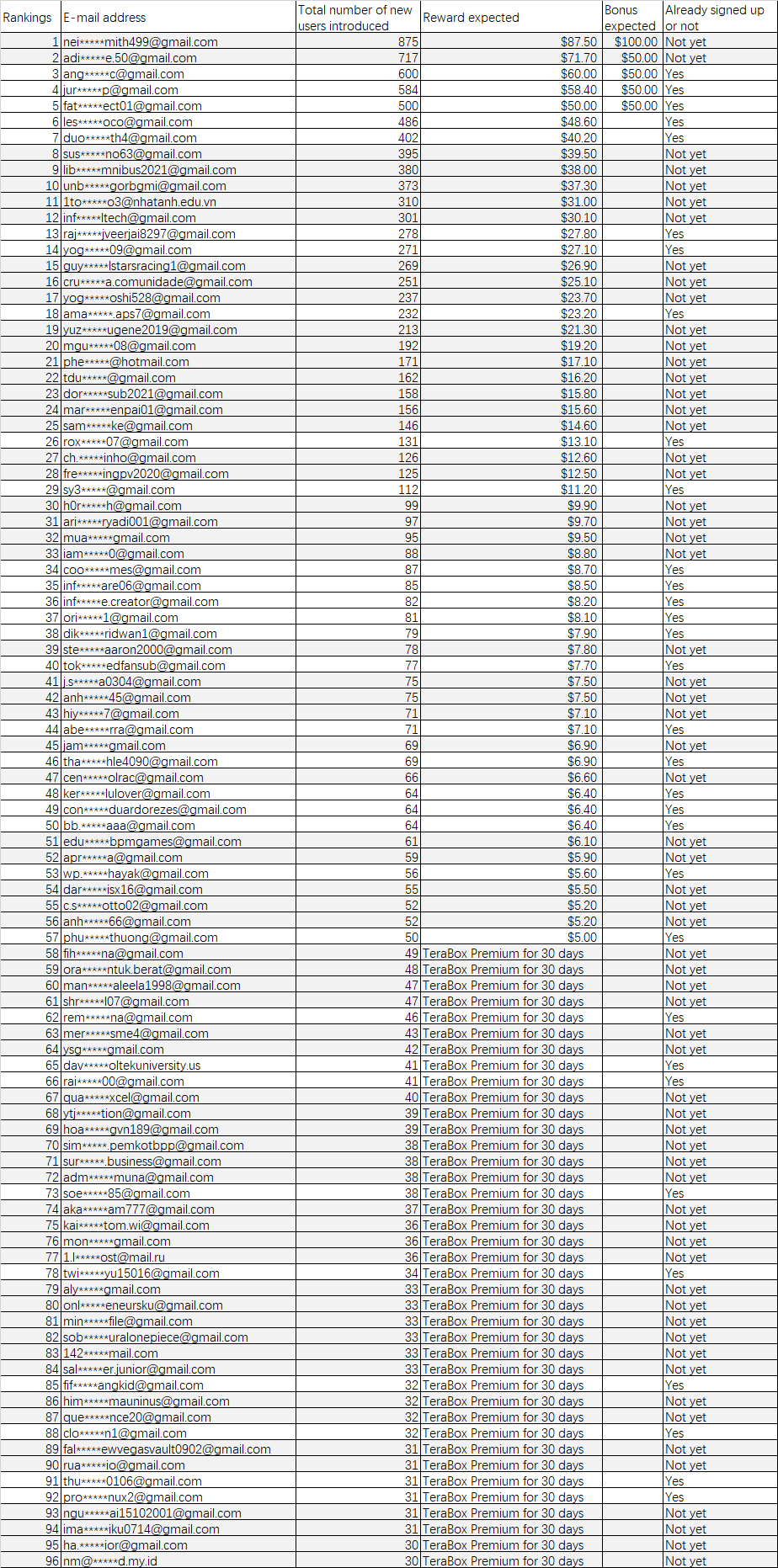 The results above are valid for this stage of the campaign only. The final results will be announced after the campaign has finished.
Here's a chance to earn even more rewards!
From Feb 15 to Feb 23 (GMT+8), you'll get an additional $3 towards your total rewards for sharing 100 file links on TeraBox.
Please note that totals are only paid out for rewards equal to or greater than $5.
View your sharing history in "File Sharing" on the TeraBox app.
The campaign will be end at February, 23, 2022 (GMT +8).
Tips: Summary of shared links; You could save them and share again!
Tips: How to earn MORE REWARDS:
For the latest event information, please subscribe to our Telegram channel: https://t.me/terabox_official