The best software tool or service that offers its users several benefits is TeraBox free cloud storage. Just to mention a few benefits, TeraBox is affordable, user-friendly, and provides a high level of security for its users. You can access your files from anywhere in the world with an internet connection. Keep reading your beginner's guide to TeraBox login!
On top of this, you instantly get a cloud storage space of 1 TB or 1024 GB for a lifetime the moment you sign up and log in on the TeraBox platform. The TeraBox free cloud storage is perfect for storing your photos, videos, music files, and more. These qualities of TeraBox cloud storage make it an ideal storage solution for businesses and individuals alike.
What Is TeraBox?
If you're looking for a cloud storage solution that is reliable, affordable, and user-friendly, TeraBox is the perfect option and the right choice for you. In this article, we will provide an overview of TeraBox Login and show you how to get started with TeraBox. We'll also discuss some of the benefits of using TeraBox cloud storage. So if you're ready to learn more about TeraBox, keep reading!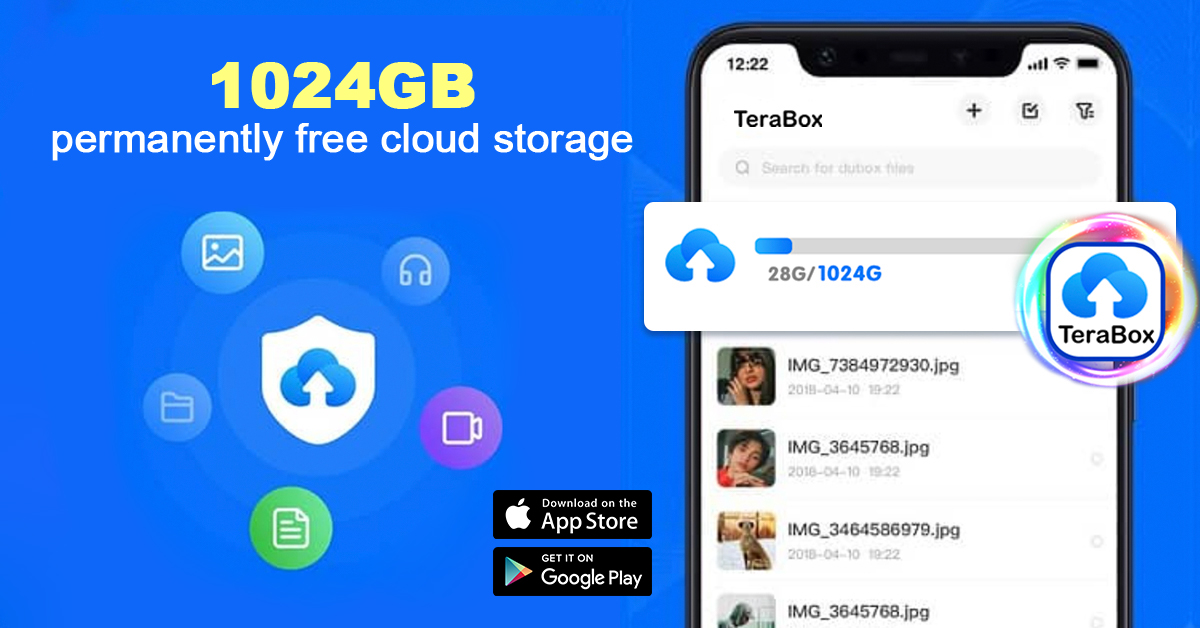 TeraBox is a free cloud storage software tool that is currently in use by over 35 million people throughout the world.
The reason for the popularity of this amazing and ultimate cloud storage tool is pretty straightforward. That is that TeraBox is by far the best cloud storage and automatic backup facility out there.
How to Set Up a TeraBox Login Account?
Then you may ask: how to set up a TeraBox login account? Well, you have been heard and in this part, we are going to share exactly the same thing with you.
Below are the simple steps to setting up a TeraBox login account:
Step 1: Start by visiting the TeraBox website.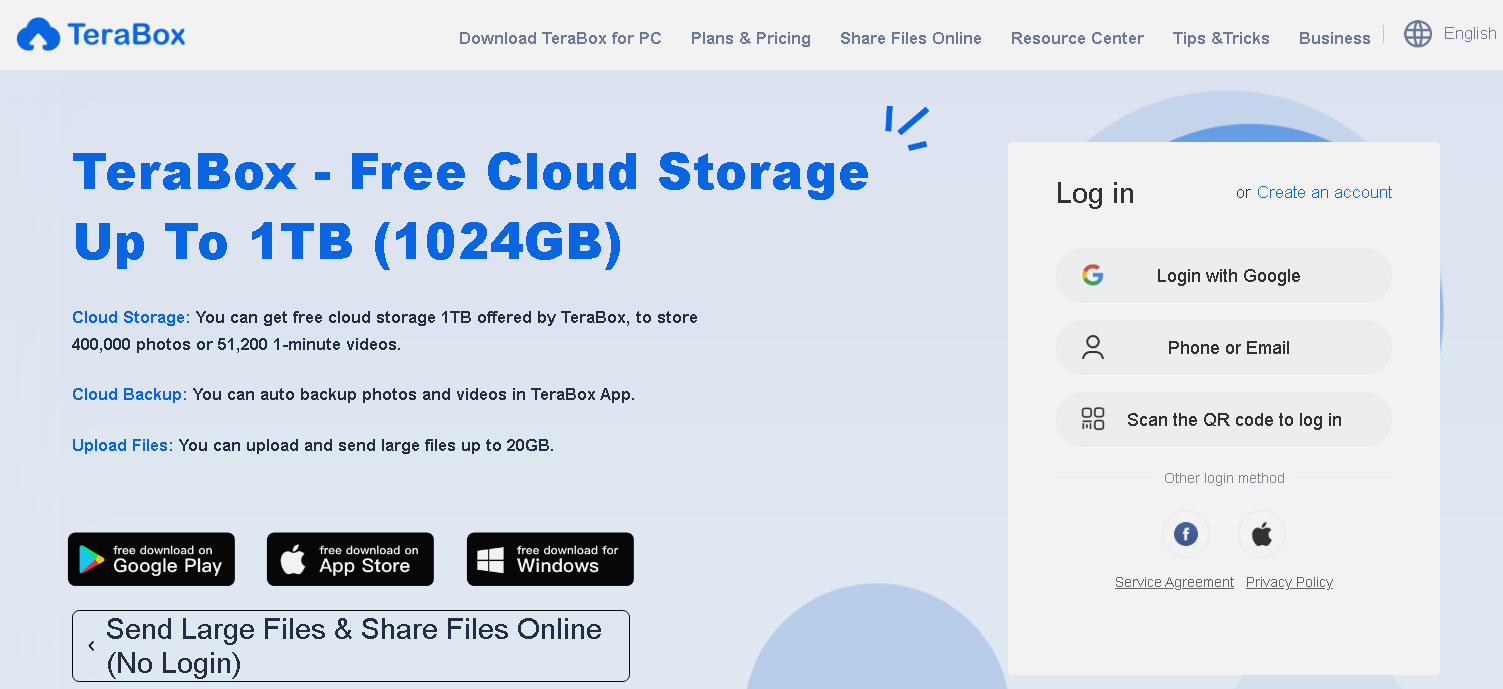 Step 2: Download TeraBox appropriate version according to your system.

Step 3: Install TeraBox on your device.
Step 4: Open the TeraBox app and proceed with TeraBox Login using your email, and phone number. You can also use your Facebook account for TeraBox Login.
The good thing is that you can use the same TeraBox login whether you are going to use an Android, Windows PC, or iOS.
Why Would I Want to Login TeraBox?
Here are some of the major reasons why TeraBox is a great choice for storing your data in the cloud: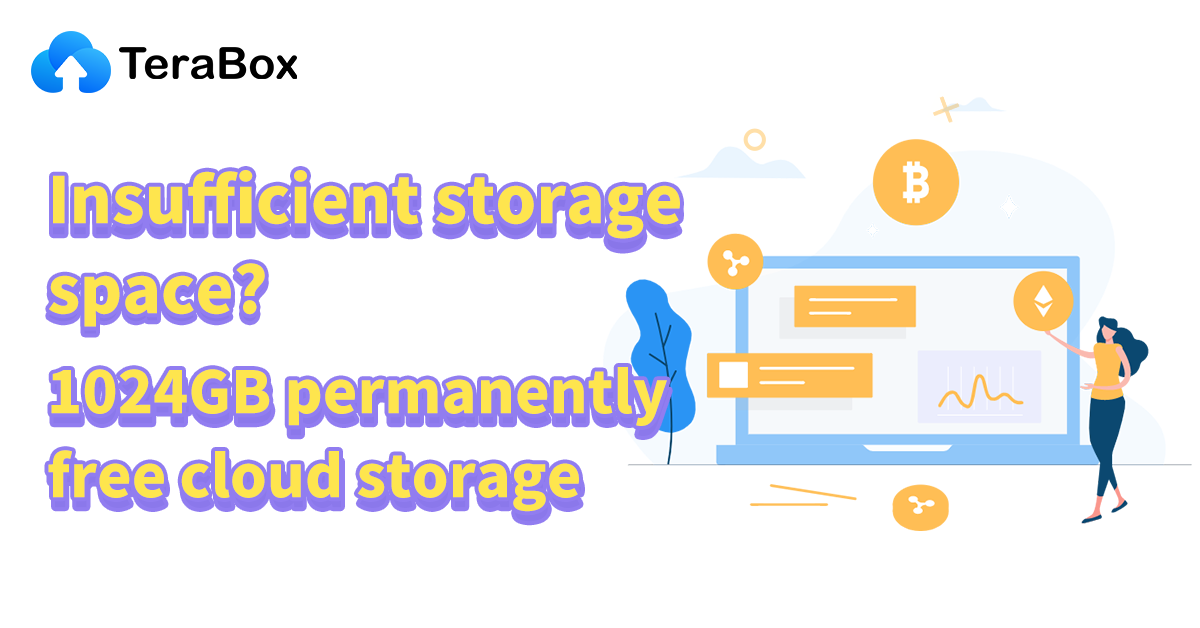 TeraBox offers competitive pricing on all of its plans. In fact, TeraBox is the only platform that gives 1 TB of free cloud storage space for life as soon as you get your TeraBox account ready. 1 TB of storage space is enough for most people, as individuals need storage space mostly to back up their WhatsApp chat and messages, videos, movies, images, documents, and more.
Just to get an understanding of the enormity of 1 TB of cloud storage space, you can store up to 2500 HD movies spanning 2 hours each, 400,000 high-quality photos, or 2 large-sized games using 1 TB or 1024 cloud storage space.
Meanwhile, the premium plan of TeraBox, which gives 2 TB of cloud storage, is also within range, and you can get it for $3.99 per month.
So, concerning pricing, TeraBox is by far the best cloud storage option available on the market.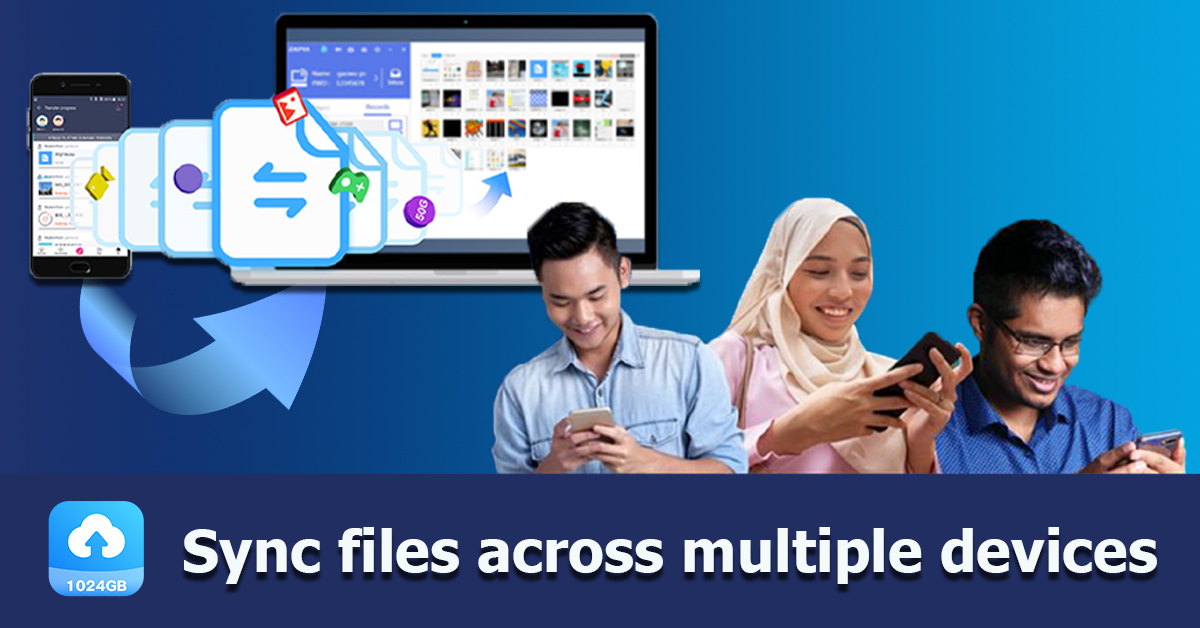 Another reason that must convince you to download and go for TeraBox login is its user-friendliness. From every aspect, TeraBox is easy to use, even if you're not tech-savvy. The TeraBox interface has all the necessary things in exactly the right places for the ease of its users. Their user-friendly interface makes it simple to upload, download, and access your files from anywhere.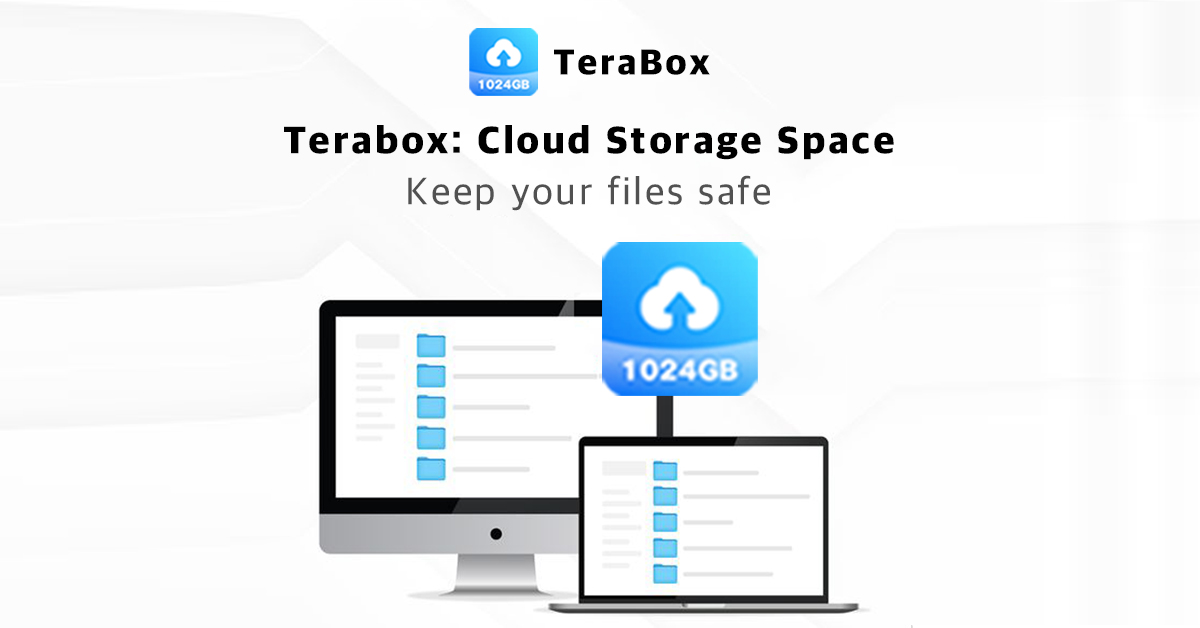 In the contemporary world, privacy is a major concern with all digital products, especially cloud storage services. People frequently have to store their most sensitive, private, and classified information and data in the cloud, and they simply cannot risk losing it to unauthorized hands or hackers.
In light of this, TeraBox takes security seriously. All data is encrypted and stored in a secure data center. They also offer two-factor authentication for added protection.
Moreover, users get the facility of a private safe where they can keep their most private and sensitive files in fully encrypted form and no one can read them.
If you ever have any questions or issues, TeraBox's customer support team is always available to help. They're quick to respond and will help you resolve any problems you may have.
Superb upload/download speed: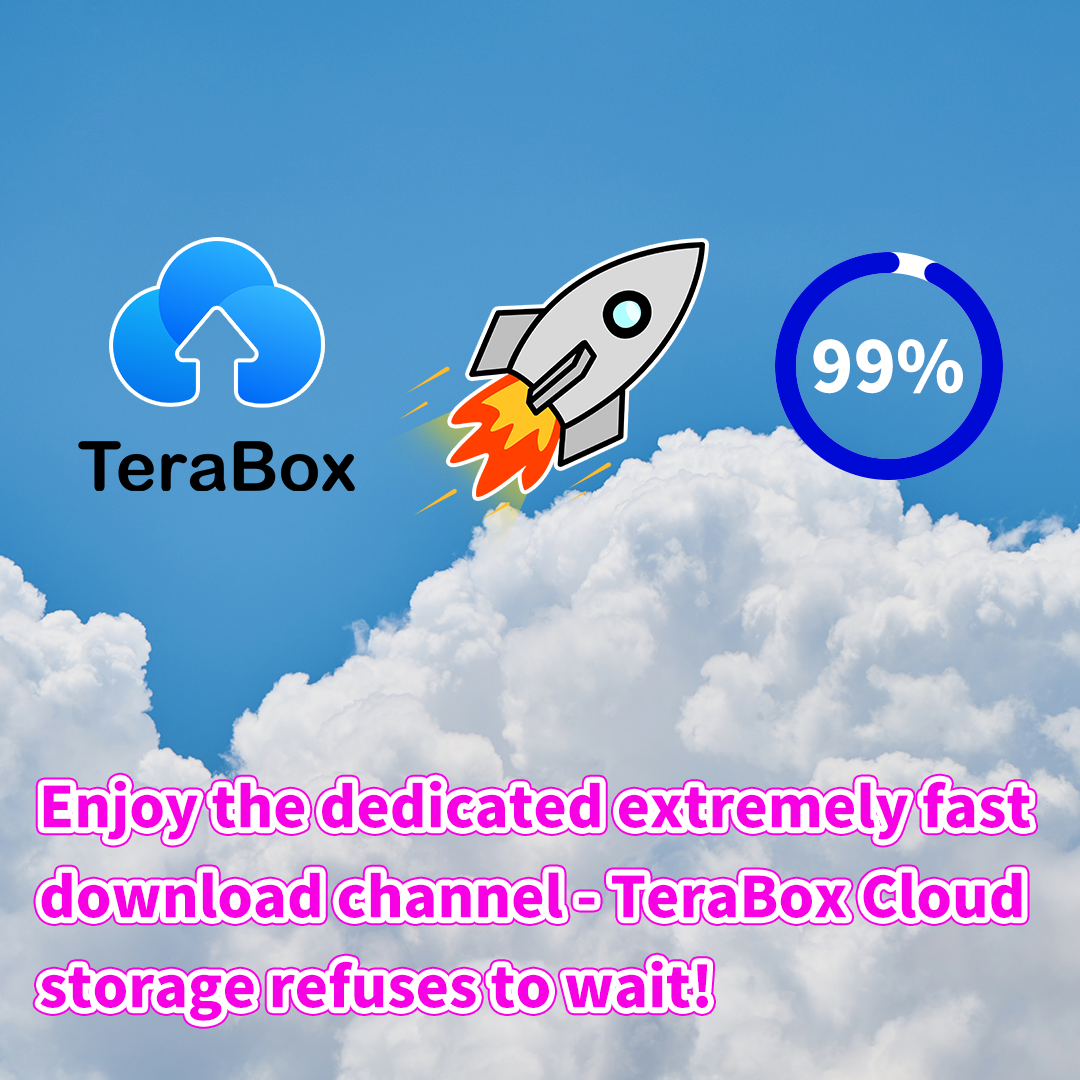 With TeraBox, users get an upload or download speed of 4.7 MB/sec, which is pretty fast.
After getting to look at the wide and amazing features of TeraBox free cloud storage, I believe that you surely will not only agree but also look to sign up for this amazing tool as well.
Final Thoughts
TeraBox is a clear champion software tool among all competitors in the market, offering safe and secure cloud storage free options such as private safe, client end encryption, and time-bound file sharing links, as well as fast upload and download speeds of 4.7 MB/sec. You don't need many details to log in to TeraBox.
You will just need an email, a phone number, or even a Facebook account will suffice. The whole process is so simple that you will be done with it within a minute. So, download TeraBox free of cost and log in to TeraBox today to start enjoying the amazing benefits of this amazing tool. Thank you for your time!