In 2022, file syncing is a popular method to share files across your own devices, as well as with friends and family members. Simply put, they keep your important files and documents on the cloud, so you can access them from anywhere, anytime.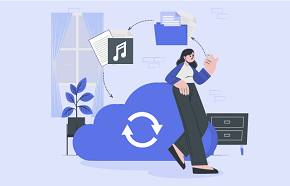 No matter whether you're trying to achieve the perfect sync across all your different devices, or want to seamlessly share files with others — file syncing does come in handy. 
However, there are tons of available file syncing options available these days, and it gets intimidating trying to find the best file sync software. 
But don't worry, we've put together this post just to help you pick the best option just like TeraBox free cloud storage. 
That said, let's dive right into it!
Top 4 File Sync Software in 2022
As said earlier, the market is littered with tons and tons of cloud file sync options. However, not all of them are made equal!
In this section, we take some of the best options out there and pit them against our very own, TeraBox — Best Free Cloud Storage. 
TeraBox
First comes with the top free file sync software TeraBox which offers 1TB of free storage for all your syncing needs. Yes, that's right. You get a thousand gigs of free cloud storage without having to pay a cent!
If you need more storage, you only have to pay $3.9 per month for 2TB storage. That's the best deal you'd find on the market as of now.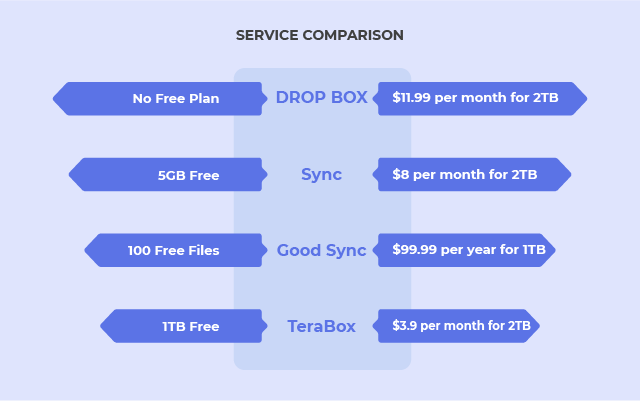 Biggest Free File Sync Solution: TeraBox 
TeraBox is the first-and-only free file sync software that offers 1TB of free cloud storage. You can use this storage for backing up your precious images, videos, work documents, and anything else you want to access remotely from the cloud. 
Apart from being the best choice for free file sync, TeraBox also comes with tons of other features as well. For instance, you can enable automatic photo backup, which will automatically upload all the photos you take on your phone to the cloud. With this feature, you'd never have to worry about losing your photos again.
TeraBox also comes with file syncing capabilities, meaning you can upload different kinds of files to the cloud automatically. Then, you can share them with your friends or family members in just a few taps!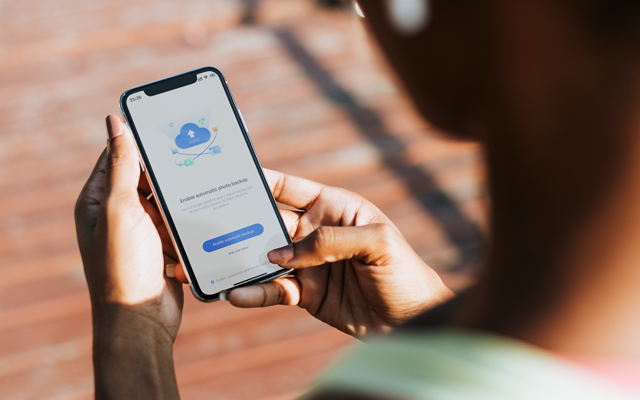 Another compelling feature of TeraBox is remote upload. With this feature, you can essentially import a file that has been uploaded to another cloud storage to TeraBox. Using this feature saves you a lot of mobile data and is also much faster than uploading the files directly from your storage. 
Dropbox 
There's a good chance you might have heard of Dropbox before — it's a reputed name in the cloud storage industry. But is it really worth your money in 2022? 
Well, to begin with, Dropbox has no free plan. That means you need to pay to get even the smallest amount of cloud storage for file synchronization on Dropbox. If you decide to pay, however, you get 2TB of cloud storage for $11.99 per month. A good deal, but certainly not the best out there.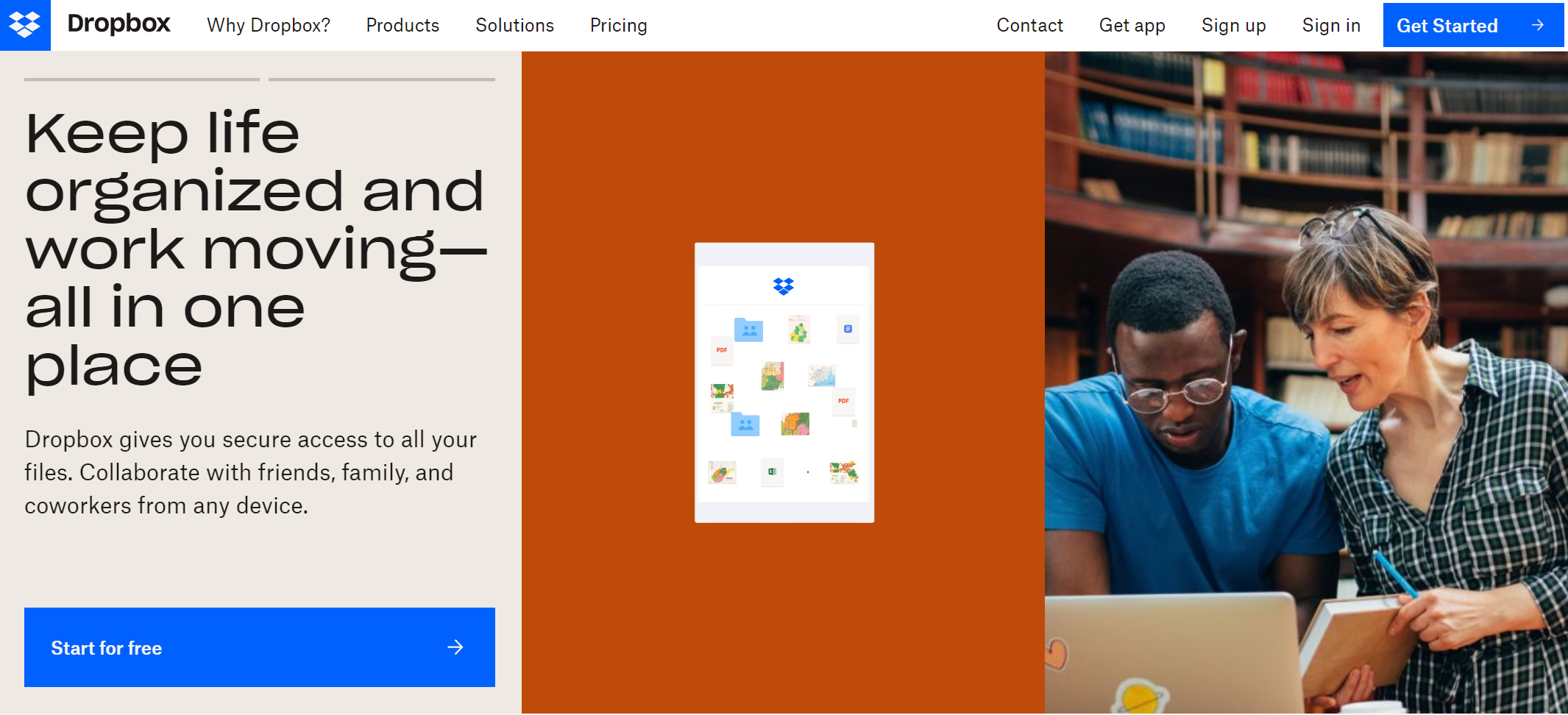 Sync
Sync seems like a solid option for cloud syncing — even its name is catchy. 
However, you only get 5GB of free storage when you sign up for a free account — and it's not a lot. 5GB is barely enough to hold a few hundred photos and videos. If you decide to pay for the paid plan, you get 2TB of cloud storage for $8 per month. 
The premium plan is a good deal, however, the 5GB of free storage might be a deal-breaker for most people.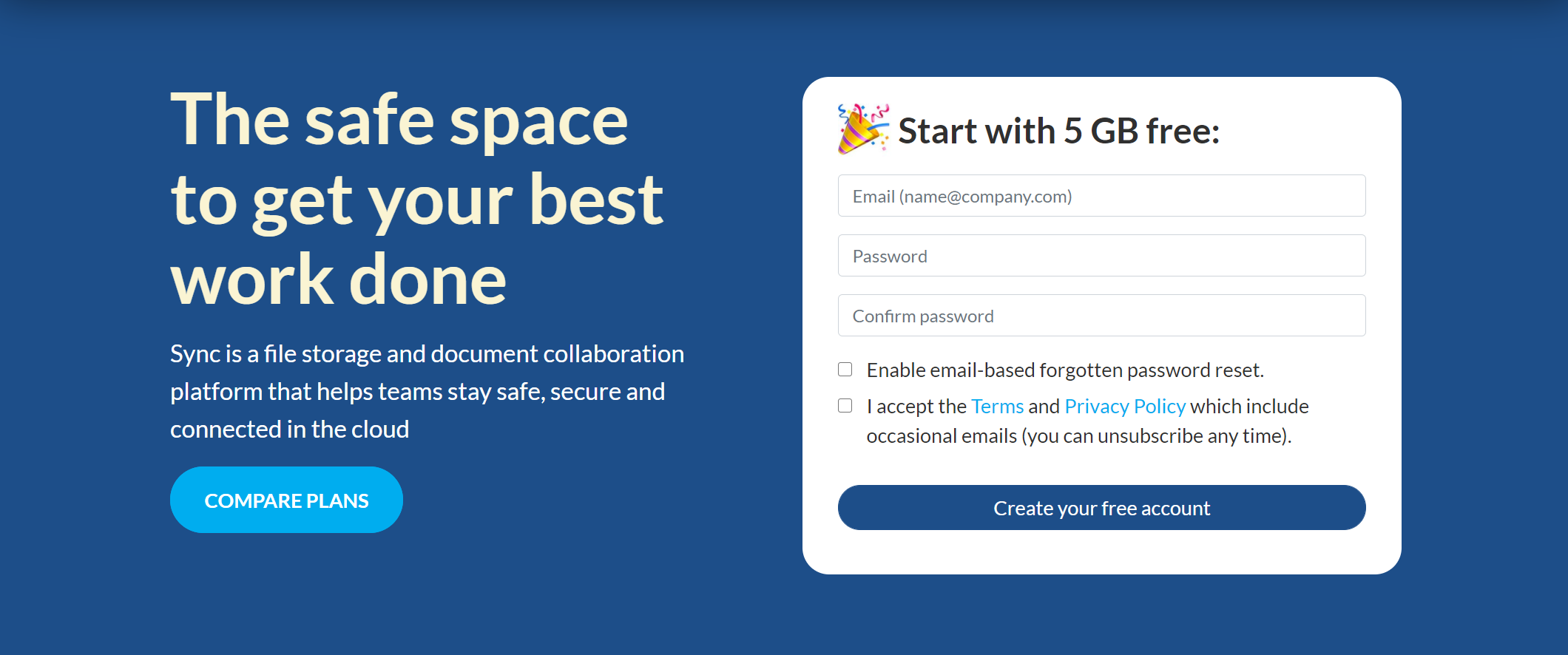 GoodSync
GoodSync has a rather interesting storage plan. 
If you decide to go with the free plan, you get to store 100 files for free on its cloud storage. Now, if you decide to sync photos or videos, you will reach that quota really soon. 
If you pay for the yearly plan, however, you get 1TB of cloud storage for $99.99.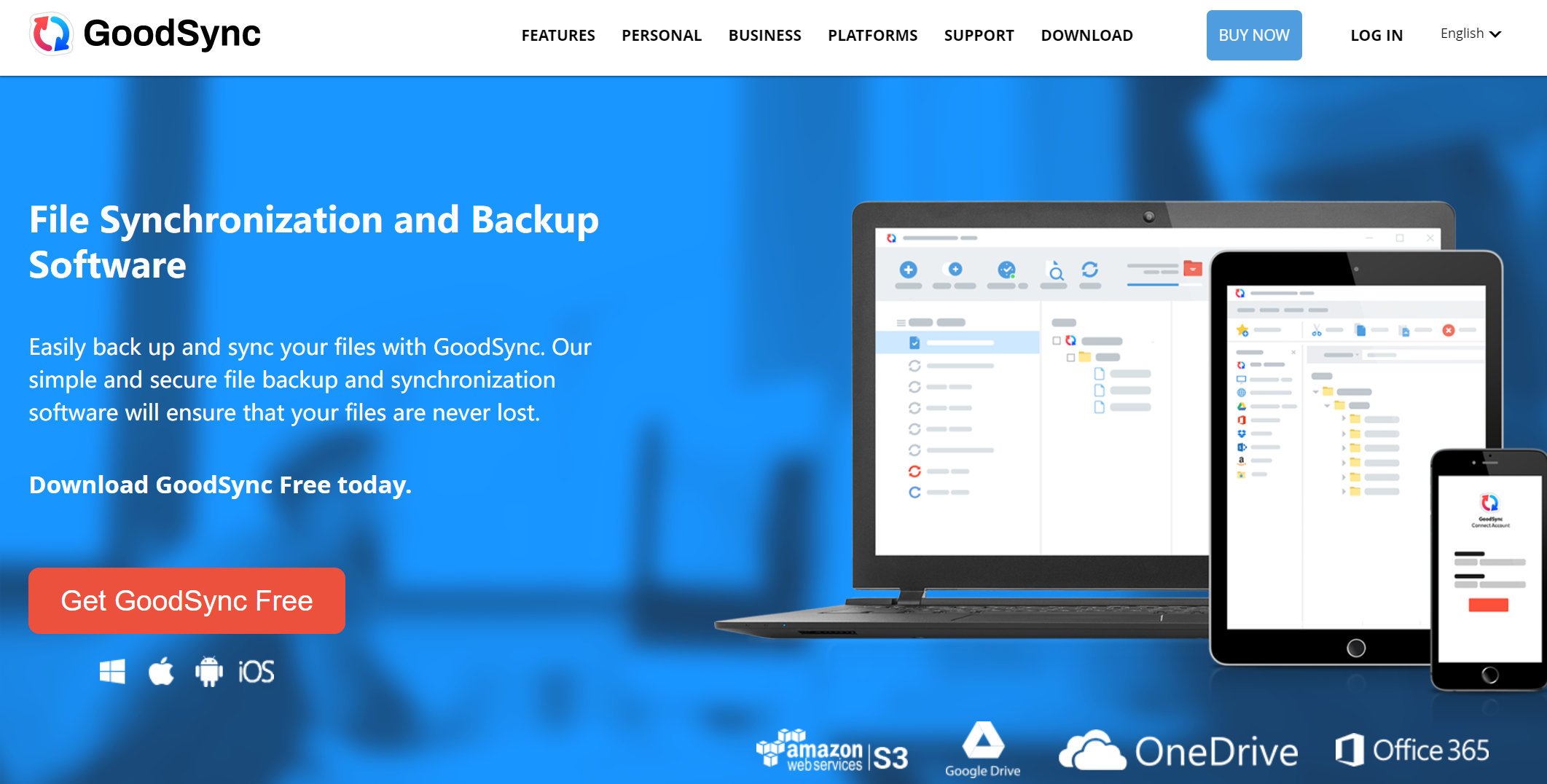 The Bottom Line
There are tons of file syncing tools out there — but TeraBox is the best free file sync software with the largest free storage 1TB!
With TeraBox, you can essentially back up anything on your device to the cloud, seamlessly, without having to put any effort into it! Download TeraBox free and give it a go right away.