Running an enterprise at an international level seems mind-blowing. You might have employees hired from all over the world. Is it feasible for you to share the company's information with each employee without any shared medium? Cloud backup and recovery solution is an answer to the respective question.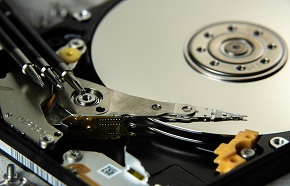 Backup prevents an organization from disastrous data loss. Is it possible to generate lucrative income smoothly without having updated knowledge about your business entity? The small fraction of data loss for a minute can be alarming for you.
When the cloud backup recovery software is enabled, it automatically begins to generate copies of your personal data to the server computer accessed through the internet only. In this article, we'll find out what is the best cloud storage solution for you!
What Is Cloud Backup And Recovery?
You might get hit by various recovery solutions on the internet. How will you determine which one is trustworthy and ensure strong data protection? To put your hands down on the well-founded valid service, you have to be aware of what a cloud backup and recovery solution actually is.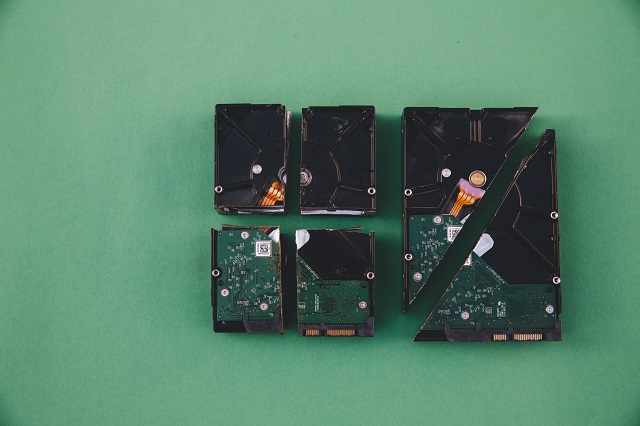 Remote backup or online backup, these are the terminologies which always encounter whenever you search for a cloud backup solution. It's a process of creating a duplicate copy of original data by storing it in a secondary off-site location. This software is granted and hosted by a third party that offers free or charged services based upon the storage requirement.
Optimizing backup service will not allow easy recovery in case of disaster or sudden data loss but also bolster data protection strategy.
Which Cloud Service Platform Provides Backup And Recovery?
Here we list the top 5 cloud service platforms that provide backup and recovery options.
No.1 TeraBox
TeraBox is one of the most future-promising yet efficient cloud backup storage, with the availability of 1TB of free storage when sign-up. It allows us to backup files and images without making a single payment with the facility of 10 days recovery if the file gets deleted accidentally. A user can create a backup of 4K HD videos with the boosted recovery option within 30 days in the premium version.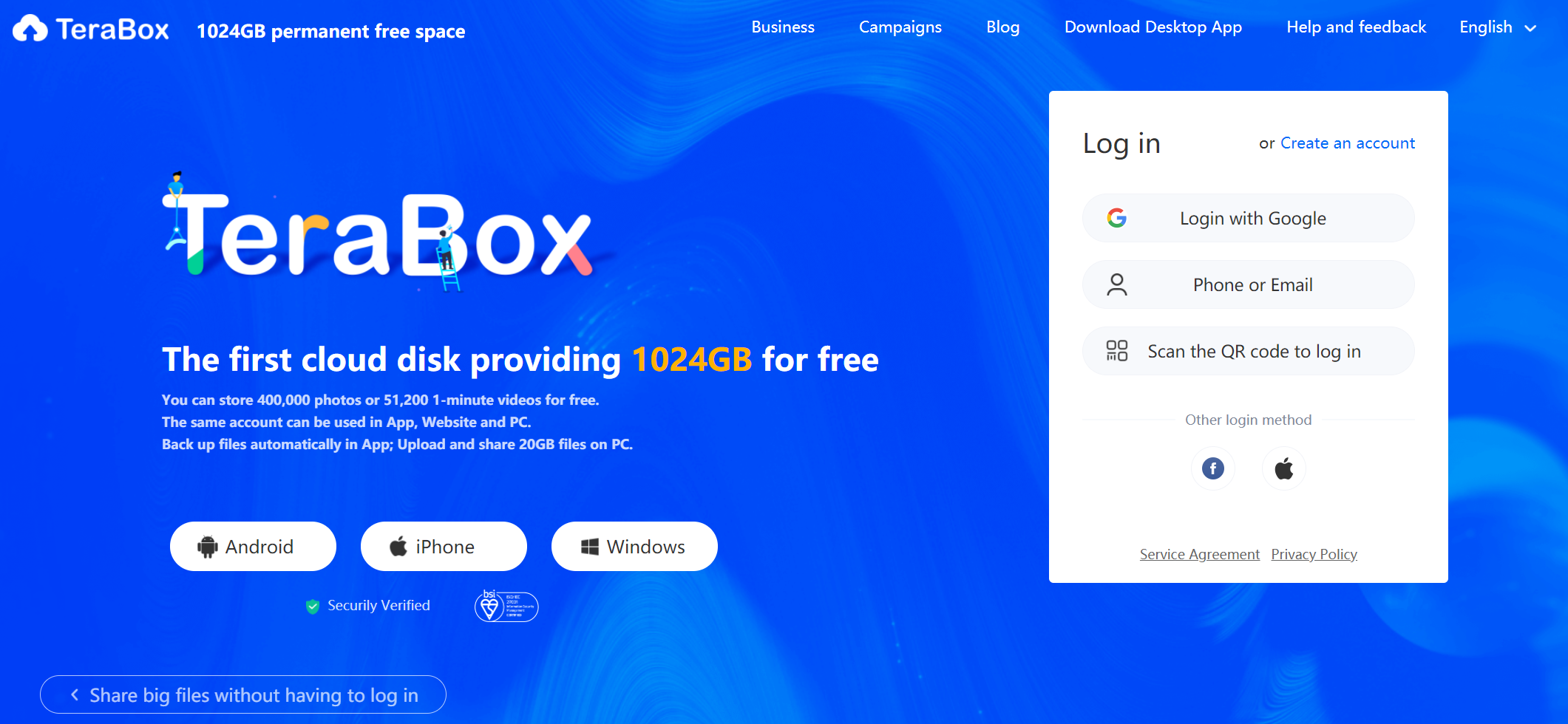 Guide To Use TeraBox For Free:
Visit TeraBox's official website or download its official app on your device.
Sign up to TeraBox with any of these listed methods and get 1024 GB free storage.
Click on the upload tab to store files in TeraBox.
Pros
1TB cloud storage for free
Option to create a private space to store files
Inexpensive relative to other cloud applications
No.2 BackBlaze
It's one of the most robust cloud computing software we have. For people who utilize a single laptop full of sensitive data and information, BackBlaze is the best option for them. With a single click, it backs up all the data efficiently.

Guide To Use BackBlaze:
Sign up to BackBlaze with a google account
Before proceeding further, verify your account first
Under the personal backup tab, sign up for a 15-day trial
Get easy access to unlimited cloud storage
Pros
Unlimited storage
Automatic Backup
Information is secured and encrypted
Cons
No.3 OneDrive
Out of all the cloud computing platforms for backup we have, OneDrive is the oldest yet speedy one. Offered by Microsoft and is compatible to operate with windows, macOS, and android.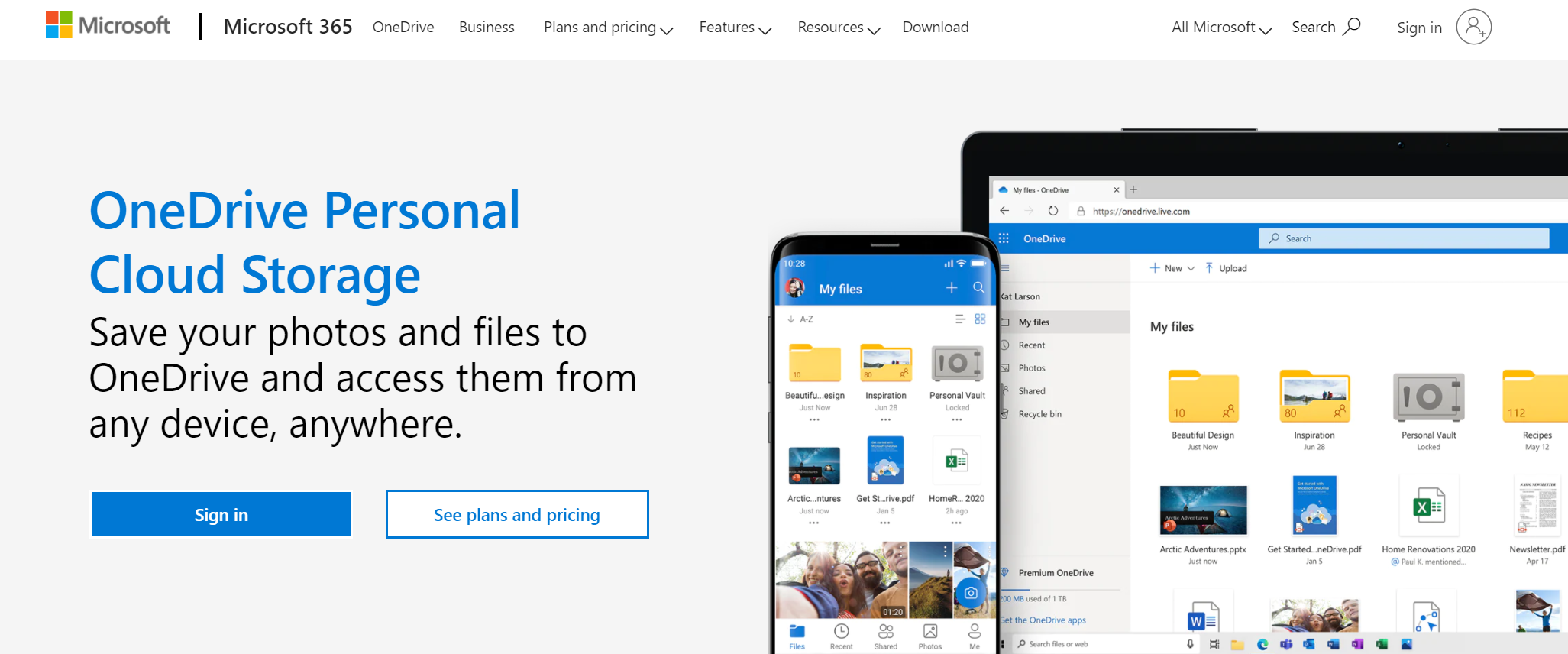 Guide To Use OneDrive For Free:
Sign up to OneDrive with device software or from the browser.
To utilize the automatic sync option, it's preferred to use the device version.
Files will automatically be uploaded to the cloud server.
Pros
Accessible anywhere and anytime
Enhanced data security
Easy file sharing
Cons
Limited files can be uploaded or downloaded at a single operation.
No.4 CarBonite
Another backup recovery tool is in hand now! With CarBonite, your files will automatically get backup once the service is enabled. Protects your business from oh-no moments—incredibly best solution for professional backups.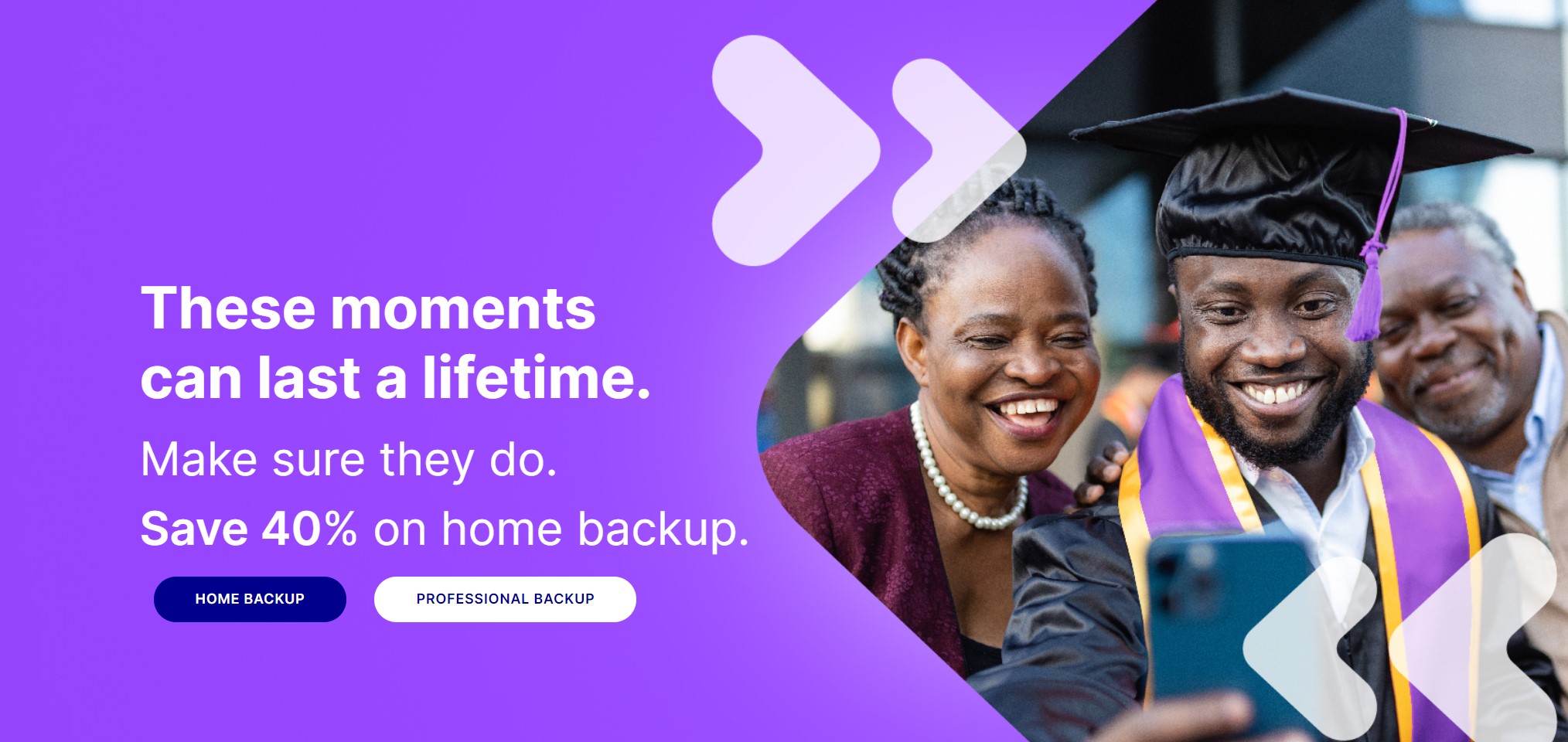 Guide To Use CarBonite:
Visit their official site and sign up with the possible convenient option
Choose your plan
Start backing up your files now!
Pros
Automatic backup option with a single click
Continuously updates your backup
Easy access with the mobile version
Cons
The price might be a constraint to some users. 
No.5 Acronis
Its advanced anti-malware feature delivers peace of mind by offering multilayered protection to sensitive data. Offers 1TB storage for free that can be optimized for 30 days only.

Guide To Use Acronis:
Sign up to Acronis by filling the all the required fields accurately
Choose your plan or start 30 days free trial
Back up your files and photos accordingly
Pros
All-in-one recovery drive advantage
Generates a mirror image of your system
Strong malware protection
Cons
How To Backup And Restore Photos With TeraBox?
We have already mentioned what TeraBox is and how it works. Now let's proceed further. How to restore and backup your photographs if the device is looted or damaged?
To avail this free cloud backup service, here is a Step by Step guide to restoring and backing up photographs from TeraBox:
Backing Up

Log in to TeraBox either through a web browser or by mobile app.
Click on the upload button to create a backup.
From the dialogue box, choose a file or files.
Once it gets uploaded, you can access it anytime.
To create a mirror image of your device in the mobile app, enable the automatic backup option.
Restoring

Log in to TeraBox first (device app or web browser).
Click on Recycle Bin button.
Select the file you want to restore.
Click on the download button.
TeraBox Incredible Benefits
Aesthetic features of TeraBox you must check:
1TB Free Cloud Storage
None of the cloud computing platforms provides a whopping cloud capacity of up to 1TB for free. Doesn't it excite you? In the premium version, you are allowed to store HD videos too.
Secure Space "Safe"
You are granted 200MB of cloud storage for a private folder separately at the time of sign-up. It follows high-security protocols to ensure your most sensitive and confidential data at all costs.
Wrapping Up
The demand for storage devices immensely increased after the pandemic outbreak when most of the jobs shifted to online modes. A shared online medium was the need of the hour at that time as no physical gadget could deliver files across borders or cities. That was a time when cloud storage gained significant popularity.
We have mentioned several cloud storage products whose features are very similar to the TeraBox. These platforms are either paid or provide access temporarily to optimization tools. TeraBox is an ultimate choice to have 1TB cloud storage for free.