In the contemporary world, whether you are an individual or a corporate body, you have to use cloud services, especially cloud storage, to save, send, and receive different types of digital content and files such as audio, video, documents, and images. But, what about security? Many privacy lapses regarding different cloud storage services have come to the surface in recent times. As a result, more than anything else, people today are more sensitive and concerned about what is encrypted cloud storage and which is the best.
This problem is precisely addressed by encrypted cloud storage. In this blog post, you will get all you need to learn about encrypted cloud storage as well as which cloud storage is the best in the business when it comes to encryption. So, keep reading!
What Is Encrypted Cloud Storage?
Encrypted cloud storage is a private cloud storage solution that uses encryption to protect your data. Encryption is the process of transforming readable data into an unreadable format. This ensures that only authorized users can access the data and helps to prevent data breaches.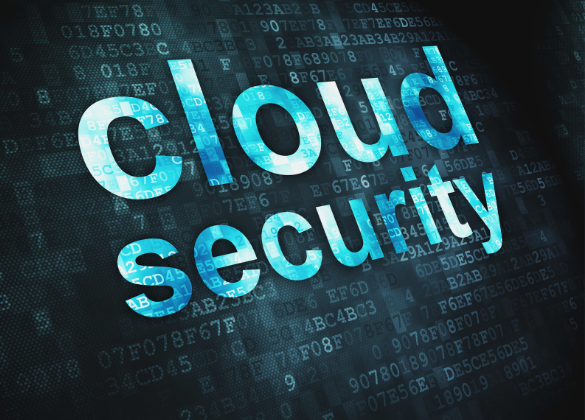 There are a number of benefits to using encrypted cloud storage, including:
Improved security: Encryption provides an extra layer of security for your data, making it more difficult for unauthorized users to access it.
Peace of mind:Knowing your data is encrypted can give you peace of mind that it is better protected from potential threats.
Compliance:Many industries have regulations requiring encryption for certain types of data. Using encrypted cloud storage can help you meet these compliance requirements.
Overall, encrypted cloud storage is an excellent solution for businesses or individuals who want to improve the security of their data. If you are looking for a private cloud storage solution, be sure to consider encrypted options.
What Is the Best Encrypted Cloud Storage in 2022?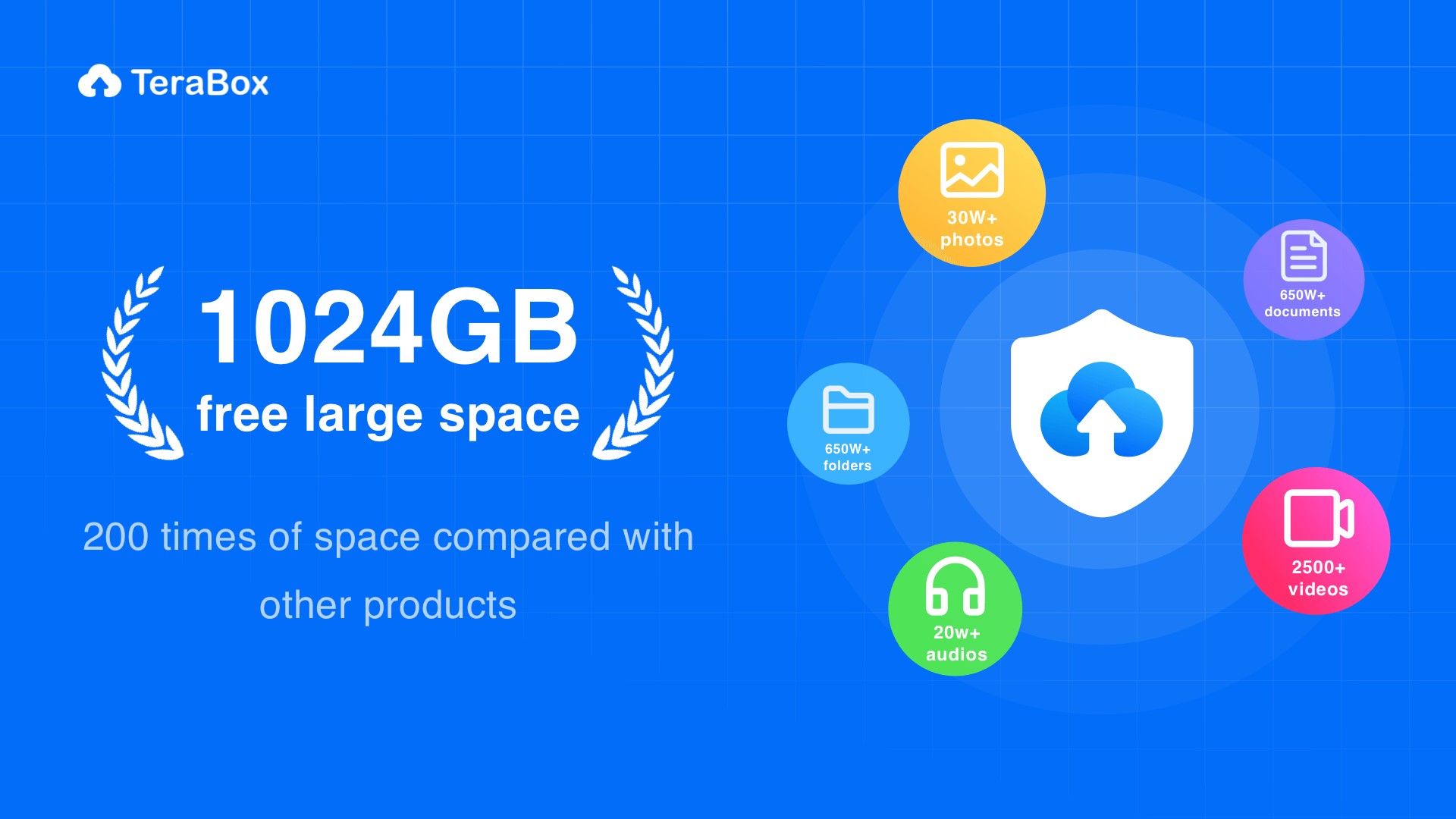 Now, the importance of cloud storage is well established, and you must be thinking about what the best encrypted cloud storage will be in 2022. Well, the comparative analysis and research of all the top cloud storage services show that the answer to this question is very simple.
TeraBox is by far the best cloud security storage available in the digital world in 2022. The security features provided by TeraBox are simply unmatched and top-class.
TeraBox goes above and beyond its competitors' cloud storage services by providing its users with the option of encrypted space (private space). Private Space is a unique TeraBox feature that allows users to keep their most classified, private, and secret files and data fully encrypted form.

Even if hackers somehow get access to these files, they can still not read them at all. While TeraBox users can use a private safe for up to 200 MB for free, they can also use much more space as a private space by upgrading to the premium package of TeraBox.
TeraBox is extremely easy to use, and whether you are a tech expert or a newbie, you can use it efficiently.
Below are the simple steps to help you download and start using TeraBox on your PC:
Start by going to the official site of TeraBox.
Now, click on the PC option on the home page to start the free download of TeraBox.
Once downloaded, install it on your PC.
Sign up for free on the TeraBox app using your email, phone number, or Facebook, whichever way seems most convenient to you, and you are good to go.
Other Services That Provide Encryption Cloud Storage
Apart from TeraBox, there are other cloud security tools as well. In this part, we will have a look at two of the best ones.
1. Sync

Sync.com is a cloud storage solution that offers encrypted file storage and syncing. Files are encrypted using AES-256 encryption and can be accessed from anywhere via the web or mobile app. Sync.com also offers real-time syncing, so files are always up-to-date.
PROS:
-encrypted cloud storage
-offers 2FA for added security.
-stores data in Canada, ensuring privacy under Canadian law.
-have a good reputation for customer service.
CONS:
-Some users report that the interface can be confusing to use.
doesn't offer as many features as some other cloud storage providers.
2. IceDrive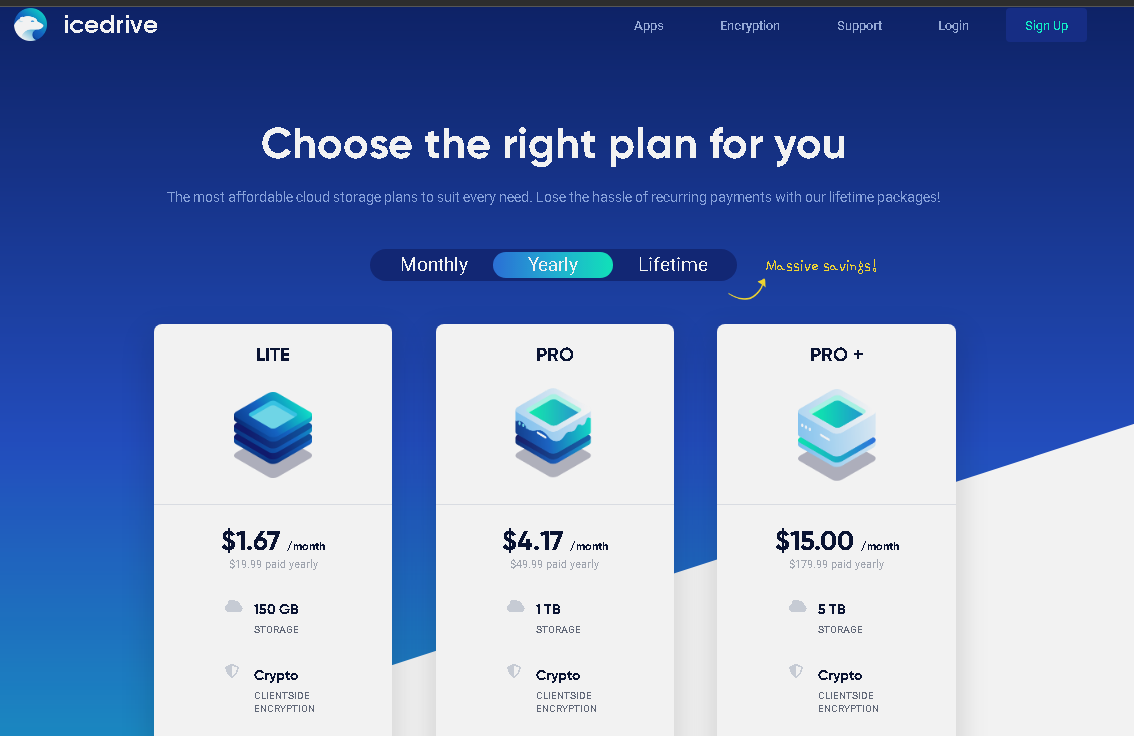 IceDrive is a secure cloud storage provider that offers encrypted storage and transmission of data. IceDrive is one of the few providers that offers zero-knowledge encryption, meaning that your data is encrypted before it ever leaves your device. This makes it impossible for anyone, even IceDrive, to view or access your data.
PROS:
Encrypted storage and transmission
It offers a user-friendly interface.
It supports various file types.
CONS:
The service is relatively new and does not have as many users as some of the other encrypted storage providers.
Encrypted file transmission can be slower than some of the other options out there.
The appraisal of both these cloud storage tools shows that though these are good options, they are still limited and compromising. And the question is, why should you compromise when you have TeraBox?
Final Thoughts
The demand for encrypted cloud storage is a strong one, and rightly so because nothing is more important than your privacy and security over the internet. TeraBox cloud storage is one ultimate option that not only provides the best security and privacy features provided by other top cloud storage services but also goes ahead and provides its users with excellent privacy features such as encrypted or private space.
It's easy to use, comes with 1 TB of free cloud storage, provides 4.7 MB/sec of download and upload speed, and much more. So, hurry up and download TeraBox free of charge today!