When storing your files on the cloud, you need to be sure that they are protected at all costs. A way to achieve that is the Secure File Transfer Protocol to add an enhanced layer of protection.
Secure File Transfer Protocol (SFTP) is a type of file transfer protocol that utilized enhanced encryption to increase security. This specific protocol allows users to send files and folders through the Internet without having to worry about their security. SFTP is particularly used when transferring files, which is usually one of the most vulnerable processes.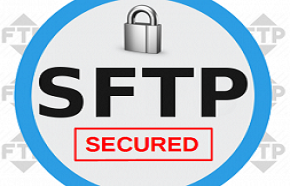 As you may understand, SFTP is critical in cloud service space. This is the only way to keep your sensitive data secure and safely stored in the cloud.
What is the most secure file transfer?
Cloud service offers convenience and flexibility. For this reason, it has become an integral part of everyone's daily life. No matter where you are, you can simply log in to your account and access your files. However, cloud service has opened new ways for hackers, bots, and crawlers to get their hands on both your files and personal information.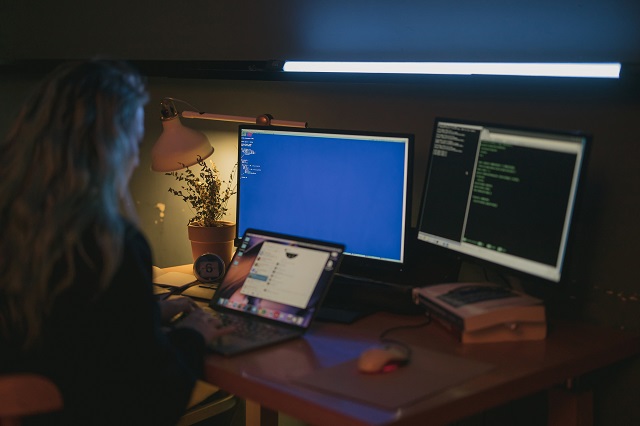 One of the most common dangers that users face online is getting their passwords leaked. This has happened to even the most visited websites, thus exposing millions of people to potential frauds. For this reason, the Secure File Transfer Protocol is essential to protect the login details. A trustworthy file management system, such as TeraBox-secure file transfer, will provide you with multiple login methods both for convenience and protection.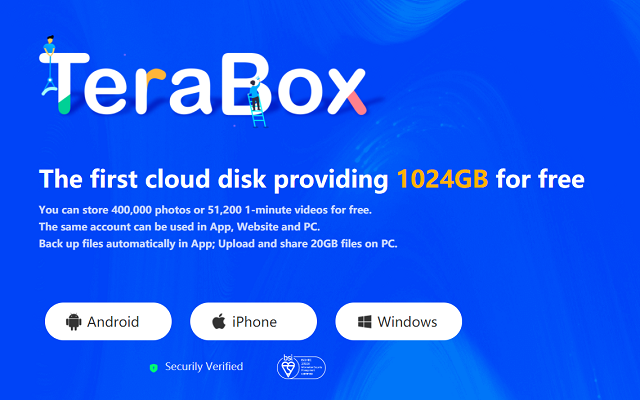 Apart from the first case, there are also some hackers and bots that target the files that are stored in cloud-based servers. These fraudulent users will attack the servers and download any files they can get their hands on. Then, they might try to scam you or make the files available for download in sketchy third-party apps. This is yet another case where the Secure File Transfer Protocol is essential for the protection of your files.
However, one case that you don't realize is dangerous is the transferring of your files. During transmission, your files are more vulnerable than usual as download links are easier to intercept. A quick solution is to create only private links that have an expiration date. This way, even if they fall into the wrong hands, they will be invalid.
TeraBox – secure file transfer protocol software
This is where TeraBox truly excels. This file management system has gained a reputation as the most trustworthy app of its kind and with good reason. This app has managed to gain the trust of every user worried about the safety of their data during every process.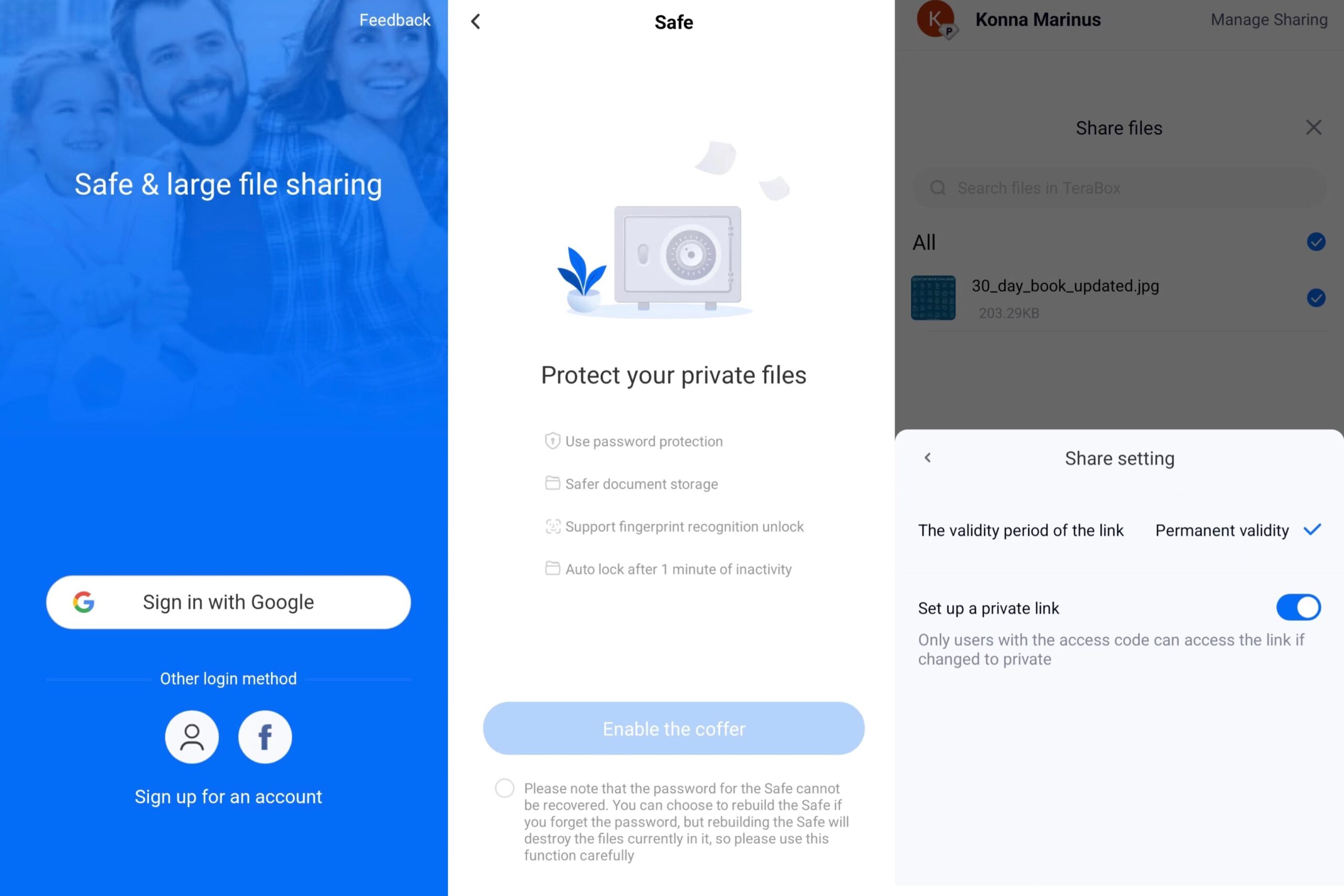 TeraBox is a safe cloud storage platform, a thing that it supports with its numerous cybersecurity features. First and foremost, the developers have implemented the Safe Space, which works just like a lock box. In essence, you can create an exclusive folder for your most confidential files, which is protected by a unique four-digit password. Only the users that know this password will be able to view the files in this folder. To make the Safe Space even more secure, TeraBox also allows you to lock it with your biometrics.
Another thing that makes TeraBox so secure is that it has prioritized safe file transfer. It realized the dangers that your files are facing during transmission, and so it has made sure to implement a Secure File Transfer Protocol. This advanced transmission encryption protocol gives you the piece of mind that your files will remain safe no matter what.
Similarly, TeraBox also protects your files from the various crawlers and bots that are trying to expose them. The app utilizes an extraction code method for sharing by default. This method keeps the unwanted bots away from your data.
Lastly, another great feature that TeraBox gives to all of its users is private links with expiration dates. When you create a private link, you protect it with a password. Then, you simply share the password with the people that need access to that file. An extra level of security is the expiration date. When you do that, the link will stop working after the decided date.
The Bottom Line
Cybersecurity is of the utmost importance right now. The cloud storage system you are using needs to implement advanced techniques, like the Secure File Transfer Protocol, to ensure the safety of your files and your personal data. TeraBox gives you every reason to trust it. Apart from the huge free storage space you get, you also take advantage of amazing features that aim to enhance the safety of your files. Sign up for TeraBox now to protect even your most sensitive file!