Looking for the best way to store files? Here we've got the answer.
Despite having high-end and super-expensive smartphones and gadgets, running out of storage space is a common issue in the modern age. For both personal and professional applications, you need a reliable and multi-functional cloud storage service that offers ease and flexibility.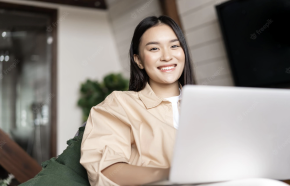 Well, many tech giants have been ripping off the customers by offering extremely poor and expensive storage disks that are useless most of the time. Either these so-called cloud storage services don't support most of the files and formats or different link downloads are prohibited. Finding the best free cloud storage is still an arduous task.
"Low on Storage" is a Real Issue
Weekends are meant for relaxing nights and movie nights with friends and family. In 2022, we need to admit that our lives totally rely upon technology from storing contacts to capturing photos of fun events. Availability of storage space has become an important part of our lives. Here are some possible situations when you realize the need for a cloud storage disk that could make your life a lot easier:
Imagine you and boys have arranged the game night and you are all set for the amazing gameplay with your headphones on but suddenly the new update comes and you are asked to free up some space on the device. The memory is already full and you cannot delete the important files. Here we go again. The whole boys' night is ruined due to a lack of storage space.
That's not only about fun and games but the same could happen in the office where you are unable to receive the important attachments from the boss because of low disk space on your phone. Things get worse when you are advised to present the same files at the very moment. We all can admit that situations like this are the most embarrassing in office life and we need better solutions to avoid situations like this.
The list of awkward and frustrating moments goes on like the time when you are not allowed to download the latest release of the game that is available for free for a limited time only. As your device was low on storage, now you will have to pay full to download the same game that was available for free a few days back and you could not benefit from it just due to lack of free space.
Isn't better to protect and save your data on a trusted server than deleting important files after every few days? Well, smart people who know the importance of data privacy are already using various methods to store files to protect data privacy and integrity.
What's the Best Way to Store Files?
In order to have enough storage to carry out the tasks you need, it is imperative to transfer some files elsewhere to free up some space. When it comes to storing files, there are some feasible ways that people practice.
Store Files on a USB Flash Drive
USB flash drives are small, portable drive sticks, which can be used across many types of devices. Their storage come in various sizes, ranging from 16GB to as large as 1TB. To store files in a USB drive, you simply need to insert the drive into the device and transfer the files; then you can open, read, or write them on other devices.
Generally, they are an affordable option if you have limited budget. Since their price largely depends on their storage, you can simply choose what is enough for you. Having a legit 16GB drive at around $10 is nothing unusual.
However, one of its most prominent defects is that it is not durable. Not all USB drives are reliable, and may corrupt your files without you even knowing it. What's more, since it is so small and you carry it around, there is a good chance that you lost it and your important files will be lost, too.
Store Files on an External Hard Drive
External hard drives are wired devices that you can connect to your computer. They are portable, just like USB drives. You've probably heard of solid state drive (SSD); they are somewhat different from hard disk drive (HHD) in discussion, but the two perform the same basic functions. External hard drives are usually easy to use and do not require much expertise.
However, they also have some obvious drawbacks. Like USB drives, they also face the risk of running failure. As physical storage, they are vulnerable to damage like heavy strike or catastrophes.
Store Files in the Cloud
The best way to store files is to keep them in the cloud. Once you upload the files to the cloud, you can access it remotely anywhere, any time. It is stored securely in the cloud storage.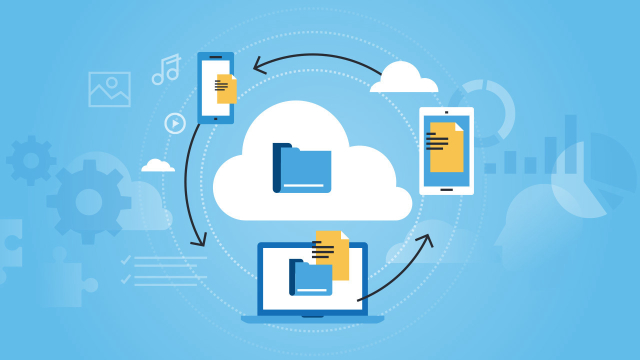 Storing files in the cloud comes with multiple benefits:
Scalable: cloud storage services usually offer upgrade options at a certain cost, so you can enlarge cloud storage with flexibility;
Reliability: unlike physical drives like USB and hard disk drives, you won't easily lose what's in your drive memory due to misplacement, fire, etc.;
Cross-device usage: user can interact with cloud storage softwares on different devices, without limitations of the different physical structure and requirements of the tech gadgets;
……
Nonetheless, one problem with cloud storage is that some cloud services only provide limited storage capacity for free users. To upgrade cloud storage can be a bit more than expensive. Therefore, you need to find the bang-for-the-buck cloud solution.
If you have also faced the same problems in the past and want to get a better solution of document management system, TeraBox is perfect for you. This cloud disk is known to offer 1 TB of free space for the new users and if you are satisfied with the performance and features of the service, you can subscribe to the premium version of the 2TB cloud storage.
Why Should You Store Files in TeraBox?
TeraBox comes with the standard 1 TB cloud storage space that is more than enough for a regular user who wants to store personal documents, pictures, movies, and data over the internet. It is the best way to store files in the cloud.
The best thing about TeraBox is the affordable price tag that makes it the most lucrative cloud storage disk available for all users. Here are some amazing features of the TeraBox cloud storage that you would never want to miss:
Basic 1024 GB Cloud Storage Space
1 TB may seem like a small entity so you just need to know that most of the smartphones usually come with 128 GB or 256 GB storage memory and there are 1024 GBs in 1 TB. So, now you can realize how much data you can save on your TeraBox disk. In simple words, 1 TB can be used to save:
Over 300,000 photos in good quality
Almost 7 million pages of tables or documents
2 most advanced games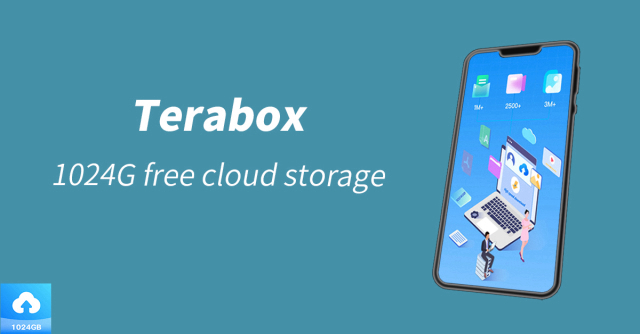 Protection and Safety of the Data
As the leading cloud storage provider, TeraBox has great protection against possible cyber-attacks and data breaches. Two-step encryption and password protection ensure your cloud data security, because no unauthorized person can ever access your data.
Other competing services may fail to offer this feature because the TeraBox team realizes the importance of what matters the most, privacy and safety.
It's Completely Free to Get Started
You don't even need to spend hundreds or even tens of dollars on TeraBox because you get to enjoy 1 TB free cloud storage space upon the signup. Yes, all of this is completely free and you will be charged nothing. TeraBox has everything that any modern and smart user can think of. Enjoy the free 1024 GB free space while you have the time and you can then upgrade to premium or plus versions if you are satisfied with the freedom that TeraBox has to offer.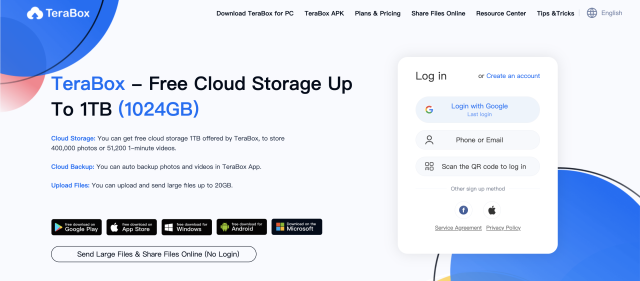 Remote Upload with TeraBox
Your cloud storage disk is always with you no matter where you are. There is no need to frustrate about the lack of support for the Torrent links and Magnet link because TeraBox has resolved this problem by introducing a remote upload function that supports downloads for a wide range of formats and links including HTTP, HTTPS, and many more.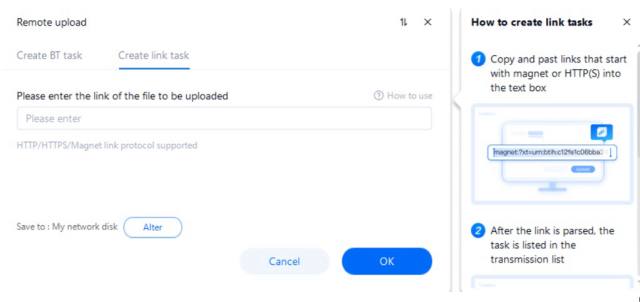 Final Verdict
We believe you deserve to enjoy the freedom of unlimited downloads and gigantic storage space. Apart from games and movies, there are countless important files and data pieces that need to be stored securely. The best way to store files is to cloud storage, and the best cloud storage of all is TeraBox. You probably want to make the smart move and enjoy a free 1 TB free cloud storage disk so download TeraBox free and enjoy the most affordable storage space disk available in the market.