In today's tech-dominated world, everything has gone digital and so are our documents. We need to find the best document management system to keep everything organized and readily available.
From workplace documents to personal ones, most of our paperwork now resides on a PC, smartphone, or any other tech gadget. As our document library continues to grow and we accumulate more and more workplace documents, training manuals, proposals, school and college assignments, checklists, blog posts, and other important stuff, managing all these documents would be a nightmare without a robust DMS software.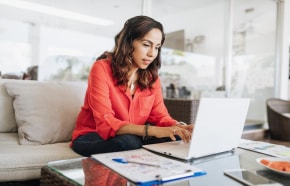 Fortunately, today you have plenty of options to choose from when deciding on a document organization system, and they all have many unique and useful features to offer. All you need to do is to go with the best free cloud storage that offers some powerful document management features.
What is Document Management System (DMS) Software?
A document management system or DMS software is a tool used for storing, managing, and tracking electronic documents or digital images of traditional paper-based documents captured using a document scanner. With a reliable DMS tool, you can keep your documents organized and share them with others who may need access to them.
You may need a cloud document management system when you want to store your important documents safely and easily accessible from anywhere. Students may want to use such document storage systems for their coursework-related assignments, digital books, PDFs, and other documents. Similarly, one can use a document organization system to keep their business or workplace documents safe and in order. Generally, a document management system is helpful in keeping your personal documents and information safe, organized, and readily accessible.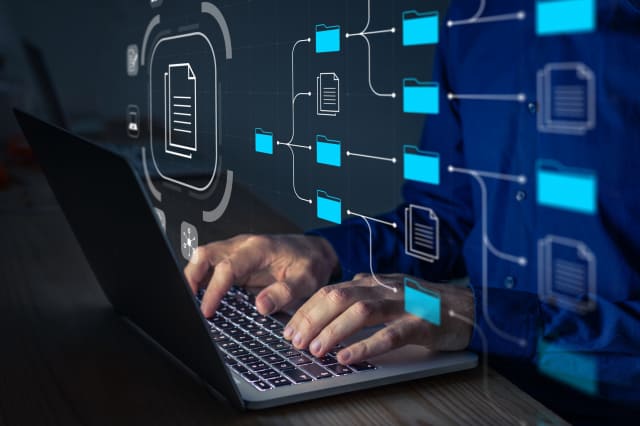 Some key benefits of a cloud document organization system include:
Reduced storage costs
Easy access to important documents from anywhere
Easy document sharing without distributing copies
Ability to maintain different versions of the same document and track changes
Improved document security and better control of sensitive information
Easy backups and recovery in case of a disaster
Advanced search features to make it easier to find documents
Real-time collaboration
With all these benefits and many more, having a cloud document managing system for your personal and workplace needs is essential. It will help keep your important documents safe and well-organized, especially when they start piling up.
Must-Have Features of Cloud Document Management Systems
Ready to sign up for a document management system? Here we list the five must-have features to look for in DMS software for you to locate and enjoy reliable, trouble-free online document storage.
Cloud Access
Yes, to make the most of a DMS tool, make sure that you choose a cloud document management system. In today's day and age, if something is not in the cloud, it doesn't really exist. You want your important business and personal documents easily accessible from anywhere only with a few clicks. That's only possible if your document storage system is cloud-based.
On top of that, in order to make sure there is space for all the important documents, it is advisable to choose a cloud DMS with enough free storage in the first place. This is because cloud storage is often expensive, so upgrading storage and maintaining a regular subscription may cost a lot.
Robust Document Search
As your document collection expands, you risk document overload, making important documents harder to find. In fact, you may completely lose them in some cases. To avoid any trouble, make sure that your document storing system offers a robust document search feature. It will help you accurately find documents no matter how old they may be.
Embedded Document Viewer and Editor
When you have a reliable document management system, you don't need separate software to view and edit your documents. Most credible document storage systems come with an embedded document viewer and editor to let users view and edit their documents from within the DMS tool. You can use the embedded viewer to view and edit your documen­­ts without downloading them to your desktop or opening them in a new window. This saves time and hassle as you do not have to keep switching between applications or tabs to work on your documents.
Document Sharing
The best document storage systems allow users to share desired documents or folders with their friends, colleagues, team members, and anyone else as needed. It allows for easier collaboration and information sharing. All you need is a link to the document, and you can view or edit the document according to the permissions granted by the document owner. It would be even better if the DMS allows users to modify or revoke the granted access any time, so that the documents they share won't circulate in a way that is out of their control.
Security
When you choose a cloud document organization system, you are always at risk of compromising important information due to possible data breaches and data loss. However, a credible document storage system gives you added security by implementing modern security technology and an automatic backup policy to make document storage and transfers safe and secure.
So, always choose a secure cloud service with all the features mentioned above. It will make document management easier and completely hassle-free for you.
Top 3 Document Storage Systems
You might be wondering if there is really a document management system that check all the boxes above. Well, you don't have to worry, because here we have listed top 3 document storing systems to make your choice easier. Let's find out what features they offer to make document management look simple and trouble-free.
TeraBox
TeraBox is a popular, highly-rated cloud DMS tool that uses modern tech and offers some intuitive features to make document management a breeze. With TeraBox you get a whopping 1TB of free cloud storage to back up your massive collections of photos, videos, and important documents online. It uses end-to-end encryption to ensure your important data is never compromised in possible data breaches and cyber-attacks. TeraBox allows for hassle-free document search and sharing to ensure you can quickly find desired documents and work on them from anywhere.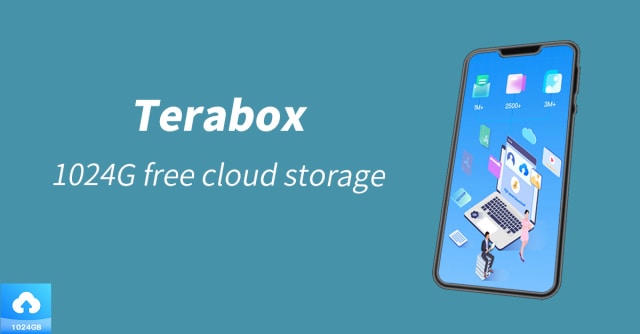 Four key features that set this document management system apart include:
Automatic backup to keep your critical documents safe and avoid accidental data loss
Offline download to keep important documents accessible from anywhere even when you don't have internet access
Password-protected privacy Safe to keep documents with important information safe in a password-locked folder and avoid unauthorized access to sensitive documents
Free large file transfer to help you share and transfer multiple files through an encrypted link, with extra safety by setting a password and an expiration date
With these amazing features and plenty of storage space on offer, TeraBox is by far the best DMS tool to store and share files with your peers.
Google Drive
If you need a cloud document management system that is a bit less formal, Google Drive should be a good pick. Even though it may not be as robust or powerful as other DMS software on the list, it's still good enough for an average user. The free collaboration tool from Google offers all the office apps you need to create documents, presentations, and spreadsheets.
The key features of Google Drive are:
Simple, intuitive, and user-friendly interface design
Voice-to-text feature for creating documents
15GB of storage space
While it's a handy cloud document managing system, Google Drive offers limited space and lacks added safety through password-protected safety space.
PandaDoc
PandaDoc is another user-friendly cloud document organization system that is primarily used for business and workplace documents. It gives you all the tools you need to create, e-sign, and share documents. With built-in document tracking, PandaDoc allows you to keep track of all the important documents you may have shared with your sales prospects or partners and gives you intelligent insights.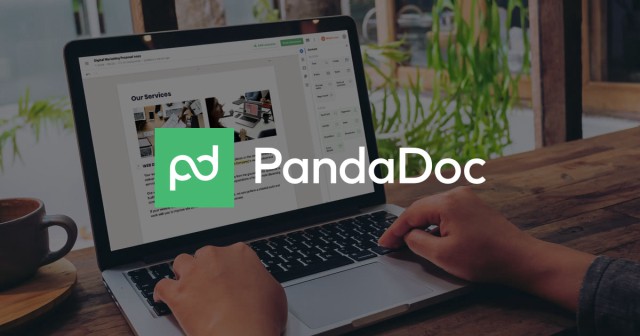 Some worth noting features of PandaDoc include:
Integration with Google Drive and Dropbox for better document organization
Lots of pre-built templates to create documents
Real-time notifications when your documents are opened
All these document storage systems make a popular choice for better document organization and ensuring that critical information is kept safe and easily accessible from anywhere. However, TeraBox aces them all with robust security and intuitive document management.
Final Thoughts
In today's tech-driven world, a reliable document management system is essential for businesses and individual users. Such DMS software will help keep your documents organized, easy to find, and readily accessible from anywhere. It helps make teams collaborate better and improve their productivity.
Remember, however, that you should be extra cautious when choosing a cloud document management system and only go with the one that offers robust security, ample storage, and an array of intuitive features to make document management and tracking easier and hassle-free. TeraBox is one such cloud document organization system that stands out among the rest. Download now and organize your important documents and critical information better than ever!