There are many file transfer apps on the internet, but the best one I know of is TeraBox. Because it is one of the best file management app with powerful file transfer function and can also store 1TB of files for free.
---
If you're having a hard time uploading large files, or if many files can't be transferred at once, then you need an application with powerful file transfer capabilities.
There are many different file transfer apps on the market, and not all of them are created equal. Some apps offer more features than others, and some are better suited for specific tasks.
So, what is the best free file transfer app out there?
I think TeraBox is the best free file transfer app. Why?
Read on to find out!
What is TeraBox?
TeraBox is a free cloud storage app with file transfer capabilities.It has 1024GB of free storage space and simultaneously supports uploading, downloading, and remote transfer. You can use it for free to upload files up to 4GB, and if you download the TeraBox app you can transfer an unlimited number of files at once, which is very convenient.
And TeraBox supports multi-device login, whether you use a tablet, mobile phone, or computer, you can access your account to find the files you uploaded before. So don't worry if you only travel with your phone.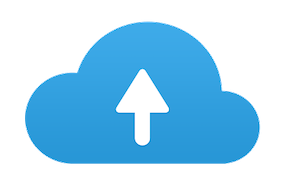 What Include In TeraBox File Transfer Function?
TeraBox allows for the easy transfer of files from anywhere in a secure, fast, and reliable way.
The TeraBox WEB page side supports simultaneous transfers of up to 300 files, while the PC and APP side does not have a limit on the number of files to be transferred. Therefore, if you have enough storage space, you can share as many files as possible.
Free users can transfer files up to 4GB. If you become a premium user, you will be able to transfer 20gb file online and high speed file transfer.
Why Transfers File Using TeraBox?
There are many reasons why you might want to transfer files using TeraBox. For starters, the app is free to use. It's straightforward to use! All you have to open the app, select the "+" button, then you can select the type of file you want to upload, select the file and you're ready to upload.
Another great reason to use TeraBox is that it's reliable. The app has been tested and proven to work well.
So, what are you waiting for? Download the app and start transferring files free!
With TeraBox, you can also remote upload files via a link.
How Does TeraBox Remote Upload Works?
Using the TeraBox's remote upload feature, you can download files from links on the Internet.I think people who often watch movies or play games know how convenient this feature is!
The TeraBox remote upload function supports magnet links, HTTPS, and HTTP download links. This function can also create easy-to-use BT tasks.You only need to open the TeraBox official website, download the APP, and then you can use the remote upload function of TeraBox. The operation details are shown in the figure;
Conclusion
We have just looked at why TeraBox is the best free file transfer app. First, the app is easy to use and provides 1 TB free storage space. You can also share files with friends and family. Additionally, TeraBox allows you to sync files between devices. So if you are looking for an app that can make file sharing easy, then TeraBox is for you. So, give it a try today!