Nowadays, the security of the cloud or secure storage is of utmost importance. The users care about the privacy and security of the data. They check for the reliability, security, and privacy that cloud storage offers.
There are dozens of cloud storage options, but not all of them can be secure storage. You need to look at their security and privacy features, policies, and certifications. You need to select suitable secure storage that can offer you security to the highest level.
In this article, we will share various secure storage services. We will discuss their security features and pros and cons. Thus, you can select a secure online cloud storage after reading this guide.
Best Secure Storage Solutions
1. TeraBox
TeraBox is the first cloud storage on our list because of its extraordinary security and splendid features. Firstly, it gives you 1 TB of free storage space that you cannot find on any other platform. You can store almost everything in this massive free space.
The storage makes sure your data is secure through the high-end and latest technology and top-notch security protocols. The data is only accessible to the user, which ensures data security and privacy.
You can use TeraBox for saving local storage space, creating backups, storing private files, data synchronization, large file transfer, or data management. The application is available on iOS, Android, Windows, etc., and can be used on almost any device.
1 TB is completely free, and it can be upgraded to 2 TBs for only $3.99 per month.

2. Tresorit
Tresorit is highly secure cloud storage as it protects your data through encryption and Swiss privacy. Therefore, people trust it for storing their important and private data.
You can access your data from 10 devices. There is a 2-step verification that does not allow intruders. It also offers passcode protection and remote wipe to protect your data even if your device is stolen.
Tresorit makes sure you get secure access everywhere. The application is available on Windows, macOS, Linux, iOS, and Android. Plus, you can use it through your browser.
It allows you to create a password-protected link for secure sharing. You can share the files with your clients and others without any worries. You can get 1 TB of storage at $11.99 per month.

3. Sync
Sync is another safe option that you can try. It offers optimal security and offers extraordinary privacy features. It is also certified by reliable privacy regulations.
Sync offers you a safe space, and it makes file sharing and collaboration easier. It is ideal for teams and professionals who want to share their data securely. You can create a centralized folder and manage its permissions and access. In addition, you have an option to share your file through a custom-branded client file portal. The logo of your company is also displayed on the file.
You can try Sync as it offers 5 GB of free space. If you need more space, you can get 1 TB at $6.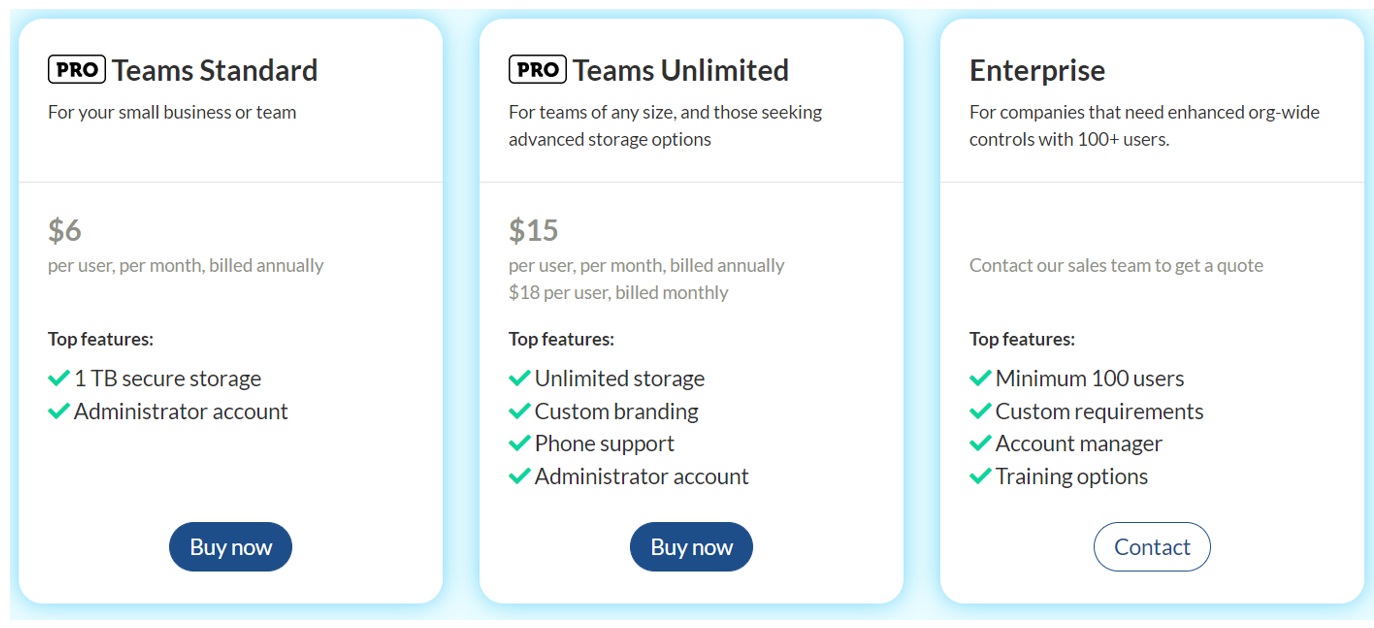 Why is TeraBox the Most Secure Cloud Storage?
TeraBox is the best secure cloud storage in 2022 because of its top-notch security technology and protocols. It gives the utmost importance to security to ensure the safety of the users' data.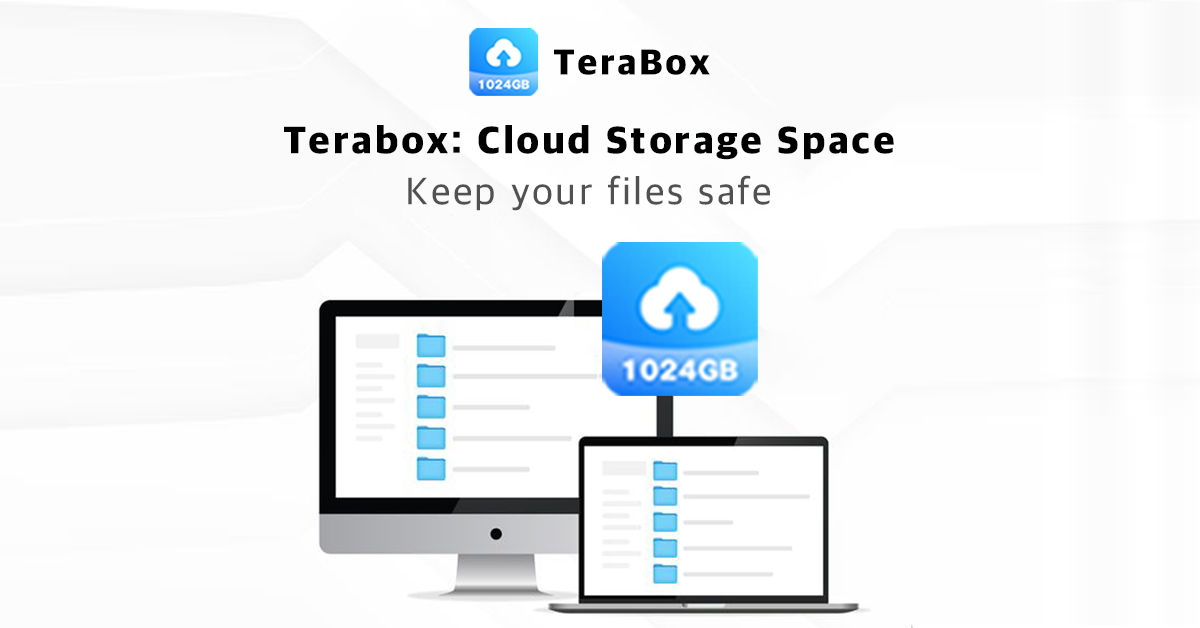 The data that you store in the TeraBox storage is encrypted at the client's end. It means that only the user of the storage can access the data and decrypt it. It cannot be decrypted by anyone else, even TeraBox itself. When you upload your data, it is encrypted from your end, and when you download it, it is decrypted at your end. All your uploads and downloaders are encrypted via HTTPS transmission encryption protocol. Thus, your data is 100% secure.
TeraBox also ensures secure sign-ins, user authentication, and account device protection. Only the user can log into the cloud and access the data. It keeps intruders away from the storage. It also has implemented SSL protocols and other cutting-edge technologies for the safety and privacy of your data. Most importantly, it also has a team of experts and a firewall to deal with hackers and cyber threats.
When you share data using TeraBox, it is also secured via end-to-end encryption. The sender and the receiver have access to the data, and they can decrypt it. The link can be shared with anyone, and it can be protected with a password. Moreover, a validity period can be set to limit the usage of the link. Therefore, sharing is also secured at the highest level.
How to Get TeraBox Secure Cloud Storage
TeraBox is free cloud storage that anyone can use. You need to create a new account to get the secure cloud storage of 1 TB. It is the best place to store files securely because of its advanced and latest security protocols. Follow the steps below to create a new account and get free storage.
Step 1: Open your internet browser and go to the official website. Download the application on your device and install it.
Step 2: Launch the application. For a new account, you need to click on Create an Account. Enter the details for your account. You can also use your social media account to sign up. After creating an account, you will get free space.
Step 3: Now, you will see the dashboard of TeraBox. You can click on the Upload button to upload files to the cloud. If you want to share files, select the files and click on the Share button.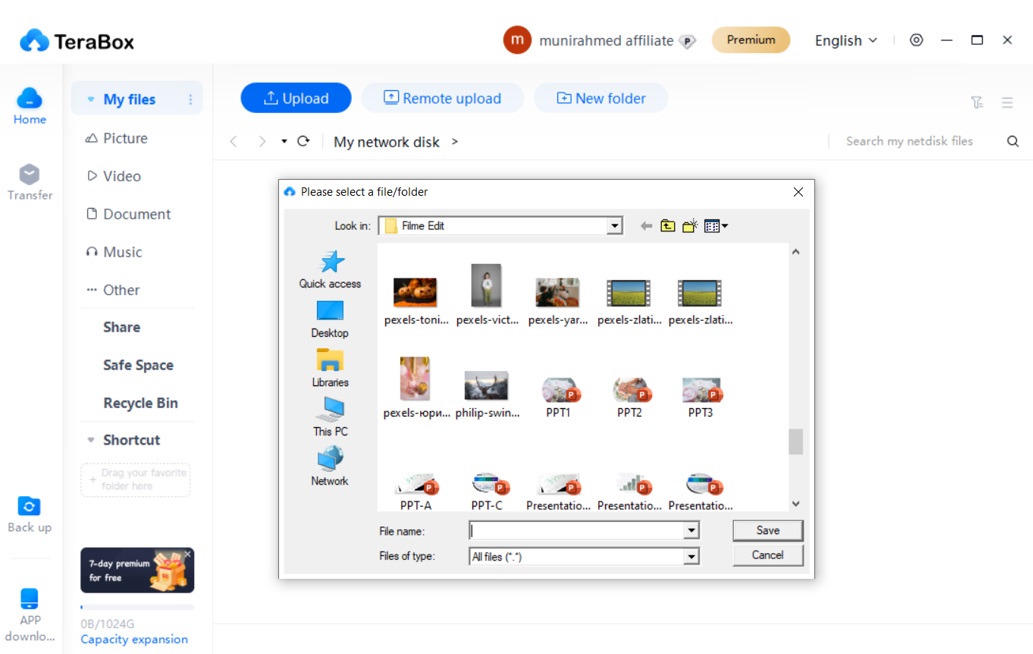 Final Thoughts
Security is undoubtedly the first criterion for choosing cloud storage. The users try to get maximum security for their important and private data. We have discussed three secure options in this article. But TeraBox is the most secure storage option, and it offers 1 TB of free space to all users. You can use this free space for any purpose, including storage, sharing, backup, and syncing. Download TeraBox free on your device and enjoy free and secure storage.