Find out the best solution you can use for cloud backup and recovery in this article!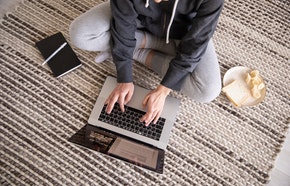 It is very common for the devices we use, including computers and smartphones, to fail or get issues at a time we least expect them to do. That is why it is important to always back up your data when you still have the chance. In the event that your device gets an issue, you will still have a chance of recovering all your data.
To get started, you will need to first choose the right cloud backup and recovery solution. TeraBox – best cloud storage is among the most reliable tools that you can use to back up and recover your valuable data. Let's find out more about cloud backup and recovery and how you can use TeraBox to create backups for your data using any device.
What is Cloud Backup and Recovery?
Cloud backup and recovery is a service where data on a local device such as your smartphone or laptop is uploaded to a remoter server and can be recovered any time you need it. Since the data is stored on cloud servers, it can be accessed using any device as long as you have the login credentials to the account used to back up the data.
As we stated earlier, TeraBox is one of the best cloud backup and recovery solutions. It has all the tools that make backing up and recovering data very seamless, no matter the device you are using. TeraBox also has several other hand features geared towards giving you the best experience while using this software. Let's look at some of these features.
TeraBox Core Features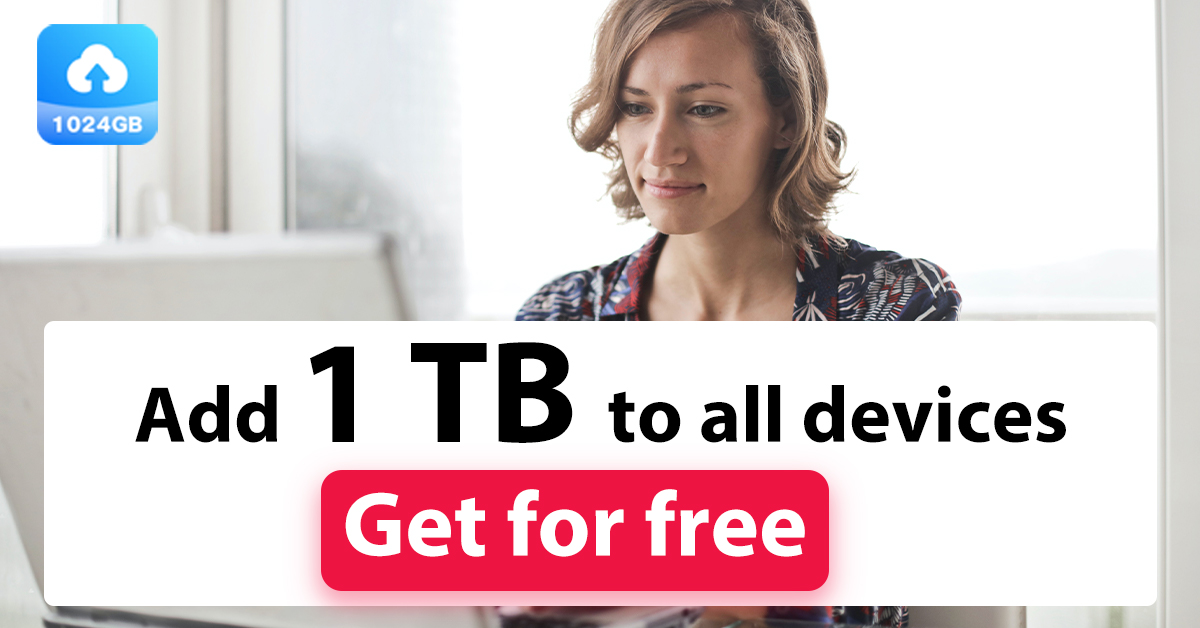 1TB free cloud storage: Everyone who signs up on TeraBox gets 1TB free cloud storage space that they can use for cloud backup and recovery. With 1TB, you can back up almost 400,000 photos or 51,200 1-minute videos. For those who need more space, there is the 2TB option at $3.9/month.
Automatic backups for media files: When you install TeraBox on your iPhone or Android device, you can allow TeraBox to back up your photos and videos automatically for you, so that you have a comprehensive cloud backup.
Offline download: To complete the cloud backup and recovery process, you can always download any of the files you backed up for offline use on your devices with the TeraBox app.
Automatic photo classification: All the photos backed up on your TeraBox cloud storage will automatically be grouped into different albums based on the similar features they share.
Video player: TeraBox has a built-in video player that you use to watch all the videos that you backed up on your cloud storage. In this way, you can save extra space by not having to download the large video files.
Private Safe: This secure cloud storage feature allows you to store some of your backed-up files in password-locked folders. Anyone who needs to access these files will be required to input the password you used to lock them.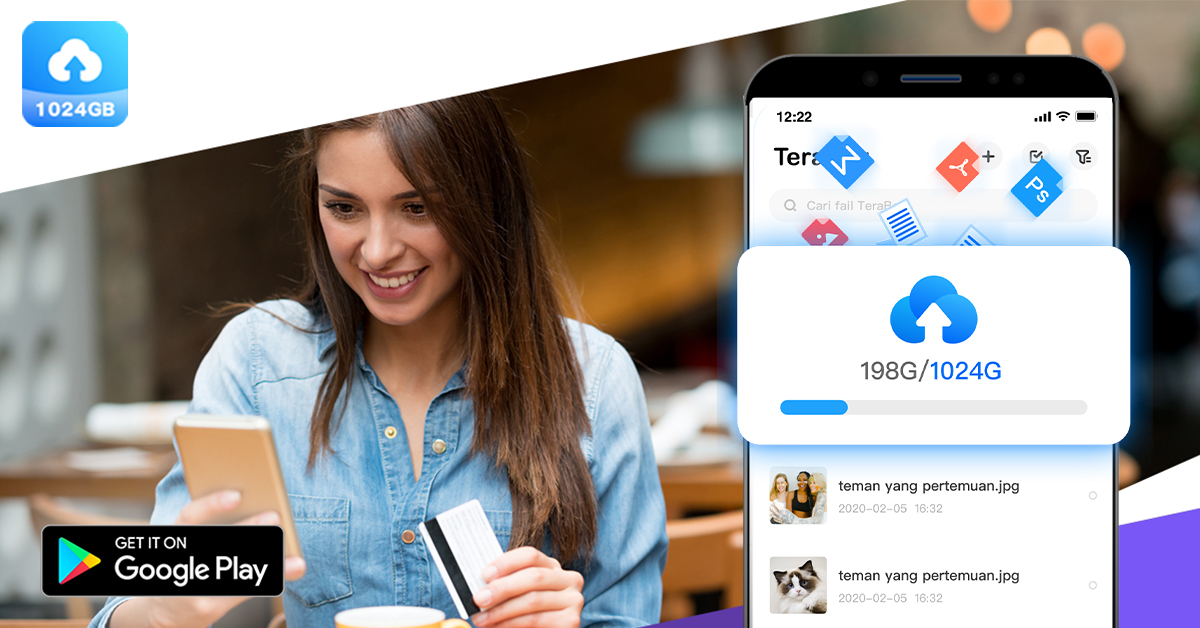 How do I Backup and Restore My Data with TeraBox?
The process of data backup and recovery to and from your TeraBox cloud storage is very intuitive. Let's take you through the steps.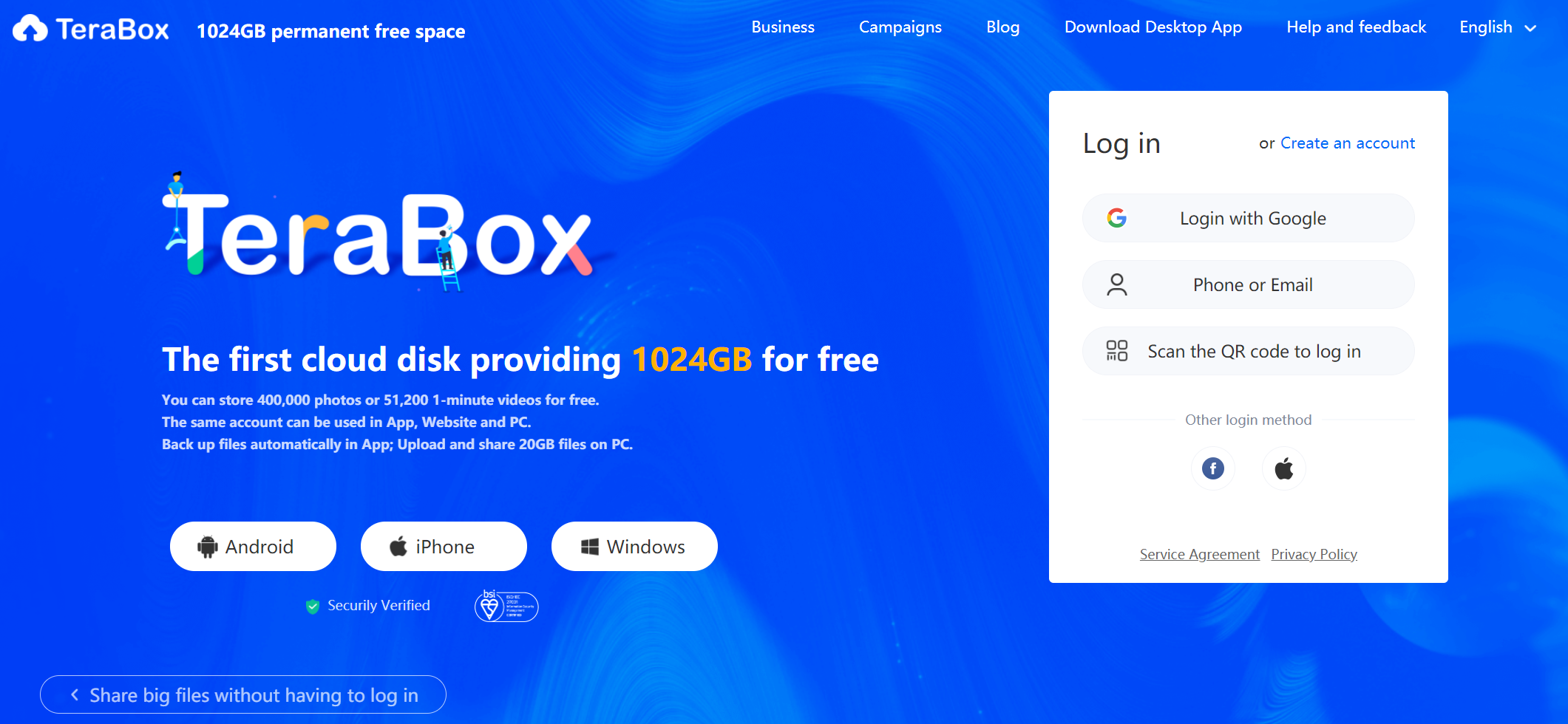 Step 1: Download and install the TeraBox app
This app is available for Android, iOS, and Windows. After downloading the app, create an account using your email or phone number, or sign up with Google, Facebook, or Apple ID.
Step 2: Upload the files
When your account is ready, open the app and click the "+" button to add files to your TeraBox cloud storage. These files may take a couple of minutes to upload, depending on their size and your internet speed. We recommend using a reliable and stable 4G or 5G connection while uploading large files such as high-resolution videos or large project files.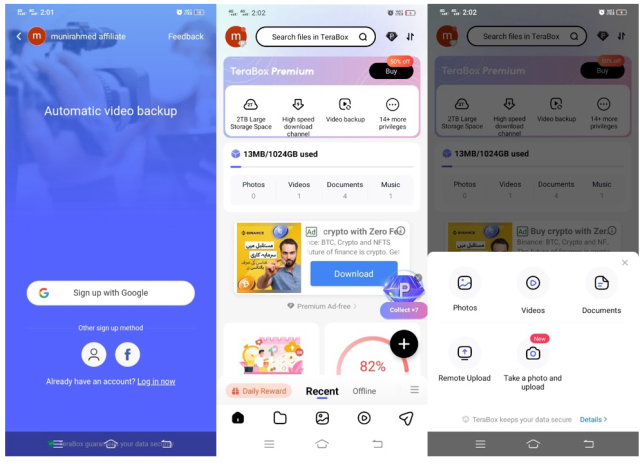 Step 3: Recover the files
Now that the files are on your cloud storage, you can easily download them to any device with the TeraBox app. All you have to do is sign in to your TeraBox account, and you will have access to all the files you uploaded. When you need to recover the accidentally deleted files, you can go to the "Recycle Bin" and select them for recovery in 10 to 30 days.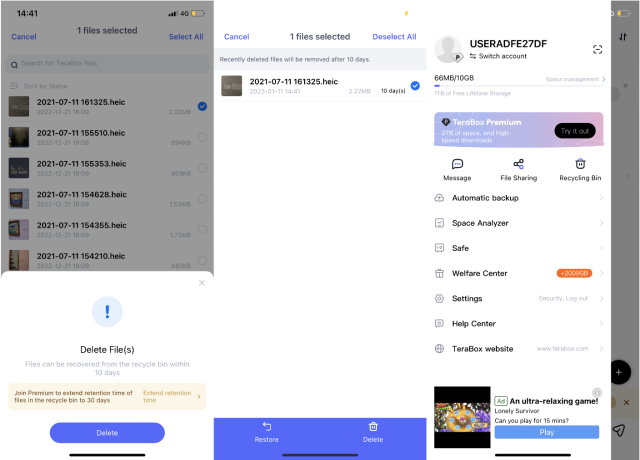 Those are the three simple steps you need to follow to use TeraBox's cloud backup and recovery service. It should also be noted that these steps apply to all operating systems that support the TeraBox app. Try them on any of your devices!
Final Thoughts
TeraBox is a truly reliable solution for cloud backup and recovery. This software's features and UI make it easy and intuitive for all users to back up and restore data on mobile devices and full-size Windows PCs. 1TB of free cloud storage that TeraBox gives all users is also more than enough for most people. However, you can always upgrade to 2TB if this free space is insufficient for your backup needs.
Download TeraBox free and install it on your devices to start using the 1TB of free cloud storage to back up your valuable data!