File sync tools are in burning demand these days. Why? Simply because most people work with more than one computer at a time, say their home computer, office PC, and smartphone. So, a good file sync software comes in handy to keep essential files synced among all the devices. But what are the best file syncing solutions of 2022?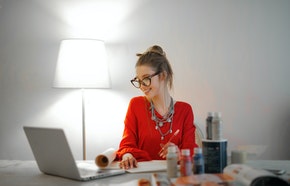 We get it, there are tons of options that claim to be the best out there. It might be overwhelming to choose the best cloud storage for your needs. But don't worry! We have put together this list of the best file sync apps to help you with your selection.
List of Top 5 Best File Syncing Solutions
Here is the top list of file sync software you could choose in 2022.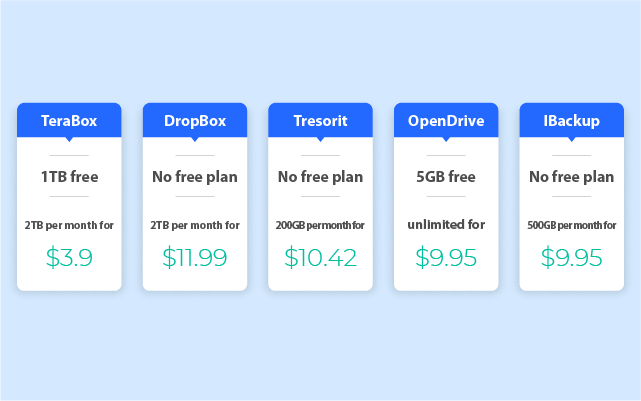 1. TeraBox
One of the major problems with file sync tools today is the lack of free storage. You see, you need a lot of cloud storage where your files could be uploaded and synced across devices. If there isn't enough cloud space, you won't be able to sync all of your files.
However, that's not a problem with TeraBox – the best file sync software, as it offers 1TB of cloud storage for free. If you ever run out of it, you can get an additional 1TB of storage for only $3.9 per month.
All in all, TeraBox is the top name when it comes to good file sync software.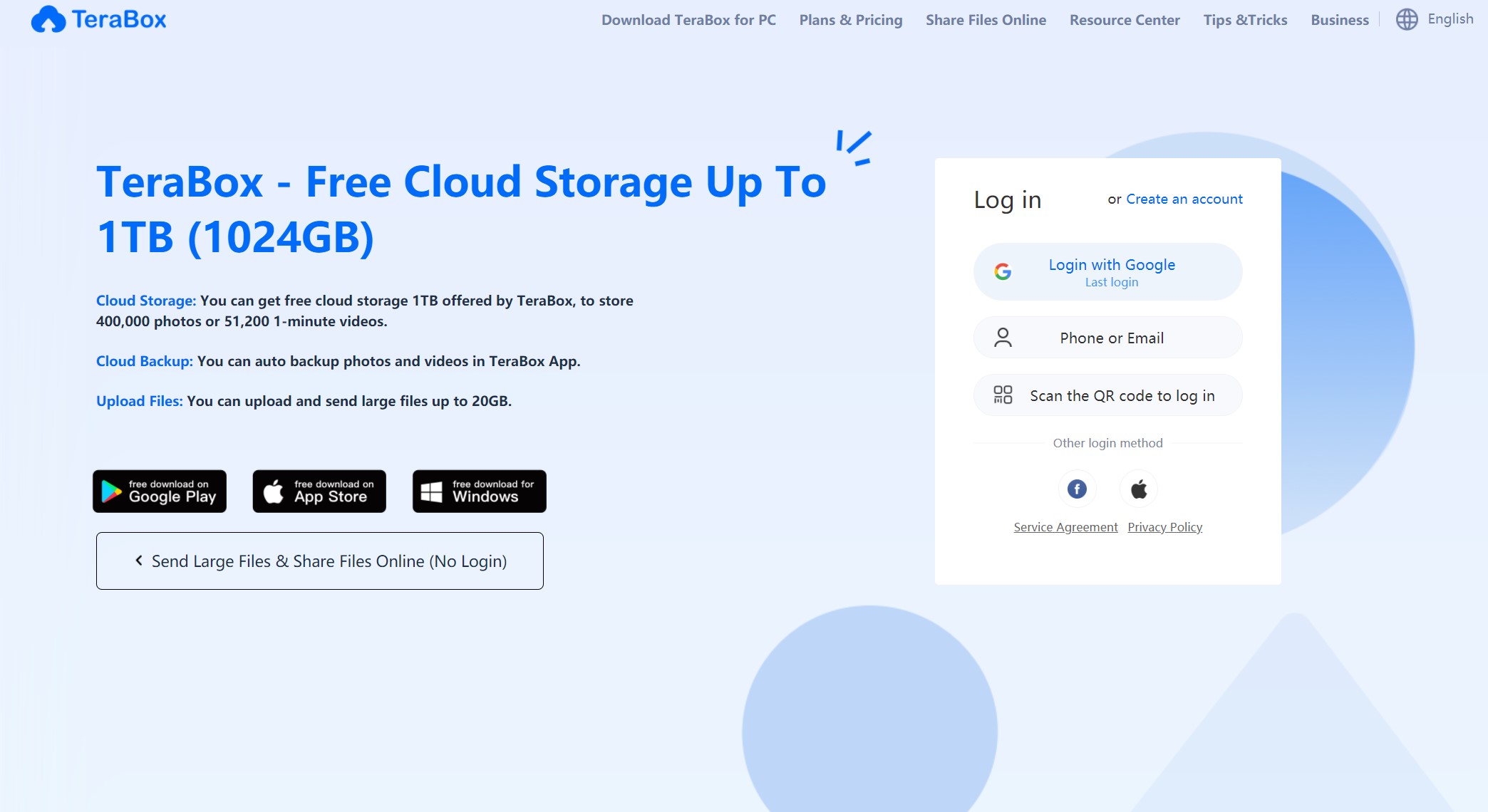 2. Dropbox
Dropbox has built a solid name for itself in the file sync application industry over the years. But is it still a good option today?
Well, if you're willing to get the paid version, then you can get 2TB of cloud storage for $11.99 per month. It's a good deal, but certainly not as appealing as what TeraBox offers.
Furthermore, if you're looking for a free plan, you're out of luck — as Dropbox doesn't offer any.
3. Tresorit
Just like Dropbox, Tresorit doesn't have any free plan. So, if you were on the lookout for a free-to-use file synchronization software, Tresorit isn't a good choice for you.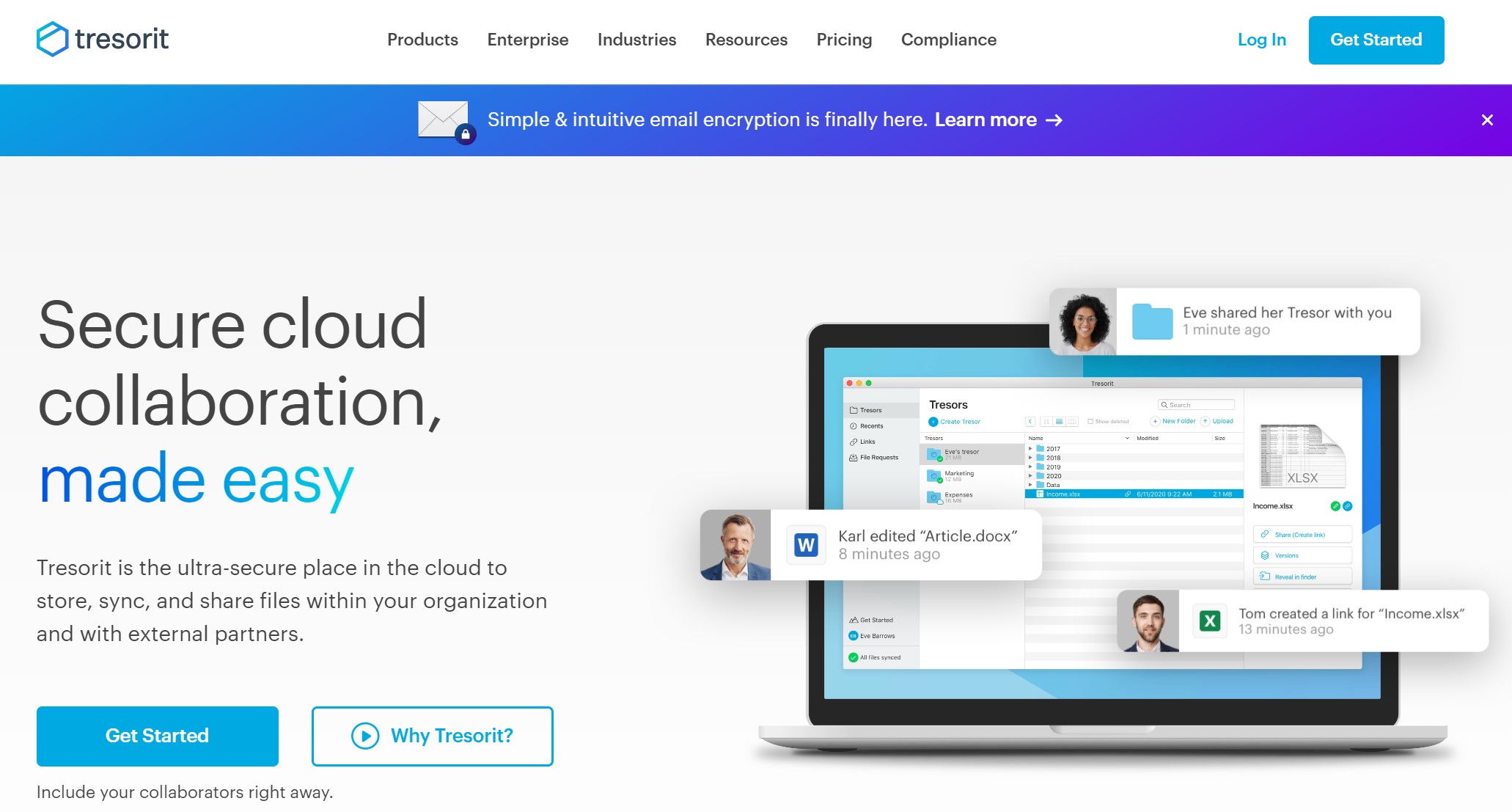 Furthermore, when you pay $10.42 per month for the paid version, you only get 200GB of storage — which is quite overpriced if we're being honest.
4. OpenDrive
Unlike the last two options, OpenDrive does offer a free plan — but it's only 5GB. So, it could be useful if you're only looking to sync written documents, like Word files. But for anything else, it will never be enough.
If you decide to get the premium version, though, you can get unlimited storage for $9.95 per month.
5. IBackup
IBackup is another one of the popular tools on the internet for cloud syncing. But is it good enough?
Well, if you were hoping to use it for free, stop right there — it doesn't come with a free plan. If you pay for a subscription, you get 500GB per month for $9.95 — which is really not an appealing deal.
TeraBox – the Best Free File Sync Software 2022
TeraBox is the best free file sync app out there, simply because it offers the most amount of secure online storage.
You get 1TB of free cloud storage, where you can store all sorts of large files and get the file synced them between your devices. However, the massive amount of free storage isn't the only perk of TeraBox.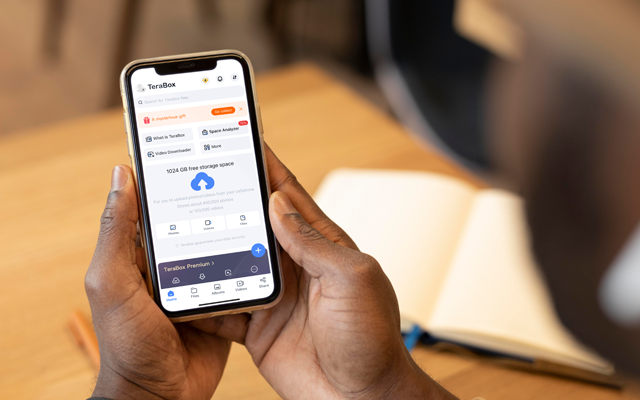 TeraBox also has a plethora of other features that set it apart. For instance, it has a handy "Safe" feature, which you can use to hide your private files behind a passcode. Furthermore, if you upgrade to the premium version, all of your data on the cloud is encrypted, so no third party can ever open it.
That said, here's how free file sync works with TeraBox, namely, you can upload files from one device and make them available to all of your other devices through TeraBox.
Download TeraBox on your device.

Open the TeraBox app and get your free account by signing up with any of the available options.

Open the "Files" tab, and select whether you'd like to upload photos, videos, or files. You can also turn on automatic photo backup from here.

Wait for the upload to complete.

Now, simply log in to the same TeraBox account on another device, and your files will be right there!
Final Thoughts
There you have it — that's the list of the top names in the good file sync software list.
Again, TeraBox offers the most amount of secure cloud storage, which you can use to sync tons of large files between your devices. Interested? Download TeraBox for free right now!