Imagine you turn on your Mac to resume your work, but the hard drive gets corrupted, there is no data on the drive, or the file does not open. It is frustrating, isn't it?
This imagination can turn into reality anytime, and nobody knows when. Therefore, if you want to keep your data safe from data loss, viruses, hard drive failure, component damage, and other issues, the best way is to create an online storage backup. In this article, we will explain how to select the right Mac backup cloud software. We will also share the best cloud options to backup Mac and explain how to back up a Mac without any hassle.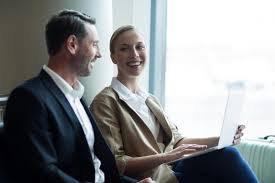 What to Look for in a Mac Backup Cloud Software?
The data on your Mac is prone to data loss, and it can happen due to various reasons. You can lose your data due to disk failure, file corruption, HFS+ errors, accidental deletion, file corruption, wrong formatting, data overwriting, physical damage, and various other reasons. Therefore, it is a must to backup Mac data using Mac backup software.
There are various backup cloud options available for Mac; therefore, choosing one of them becomes a bit difficult. But if you consider the main factors, you can select the right software for your computer.
Quick Upload and Restore
The software should offer excellent upload and restore speed. If the speed is high, it won't take too much time to upload data regularly. Secondly, when you want to restore data, it will be restored to the computer in the least possible time.
Enough Storage
There should be enough storage to store all your data. Secondly, you will be creating regular backups, so there should be space left to upload the data whenever needed. Ideally, the space of Mac backup cloud should be in terabytes.
Data Organization and Recycle Bin
Whatever you upload should be organized properly in the Mac backup cloud. The photos, videos, and other files should be separate and categorized. There should be a search bar to look for the desired file and access it in no time. Recycle bin is also necessary because it keeps your deleted data for a certain time, and you can recover the data if needed.
Reliability and Security
The Mac backup software should be reliable and secure. The purpose of creating a backup is to restore it when needed, so if there is an issue with the reliability, there is no point in making the backup using the software. Moreover, your backed-up data should remain secure from privacy breaches, hacking, and malware. You need a secure cloud service that can protect your data and ensure reliability.
Sharing
Sometimes, you need to share your backed-up data with other people. Therefore, cloud storage should also offer easy sharing options. Secondly, it should support large file sharing because the backup is usually large. The most important thing about sharing is security and privacy. There should be options for a password and expiration period to control the access of the user.
Top Choices of Mac Backup Software
Here are some of the best Mac backup cloud options you can select. These have different features and pros & cons that we are going to discuss briefly.
iDrive
iDrive is an all-in-one backup solution for your Mac, PC, and smartphone. It is reliable cloud storage that offers you optimal security and protection from data breaches, malware, and hacking. You can back up all your data in the cloud without any worries, and it ensures its reliability through advanced backup services. You can select a suitable plan for your Mac according to your needs.

Backblaze
Backblaze is another excellent option for Mac backup cloud. You can get a personal backup account to manage all your data easily. It offers amazing speed along with exceptional data security. Your data is completely safe and is available through redundant power. You can access the data easily from your smartphone as well.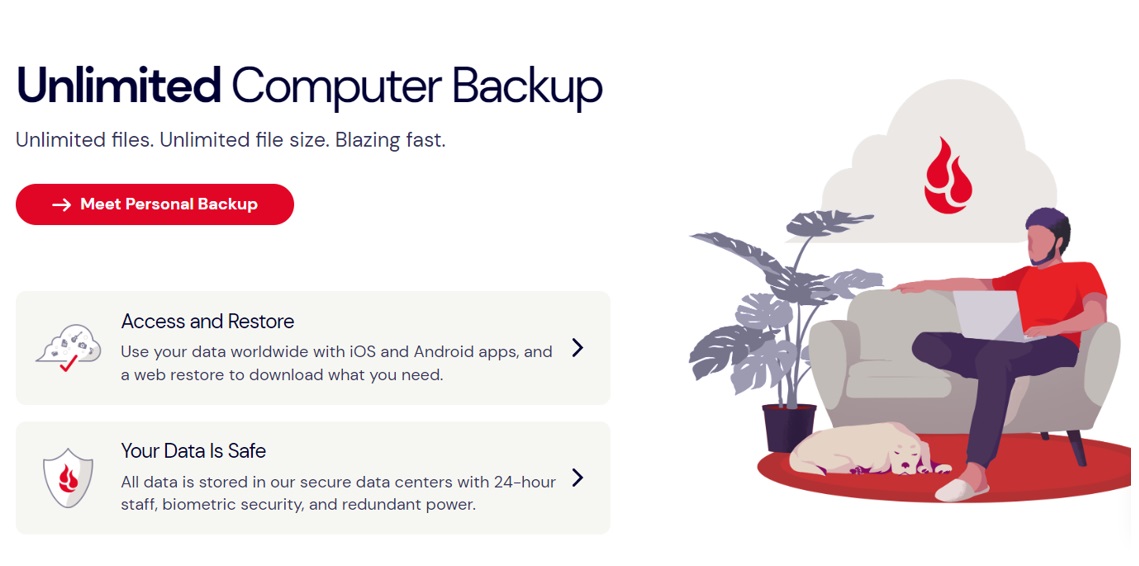 iCloud
iCloud is the native application, which is why it is preferred by many Mac users. It is a suitable option to create a backup of all your Apple devices. However, it is quite expensive for the users, which is why many users look for an affordable and better option.
MEGA
MEGA is a well-known cloud that gives you secure and reliable storage where you can create your Mac backups. The best part is that the MEGA application is available for Windows, macOS, Linux, Android, and iOS. It helps you backup Mac automatically by uploading the data directly to the cloud. However, it is also an expensive option for users.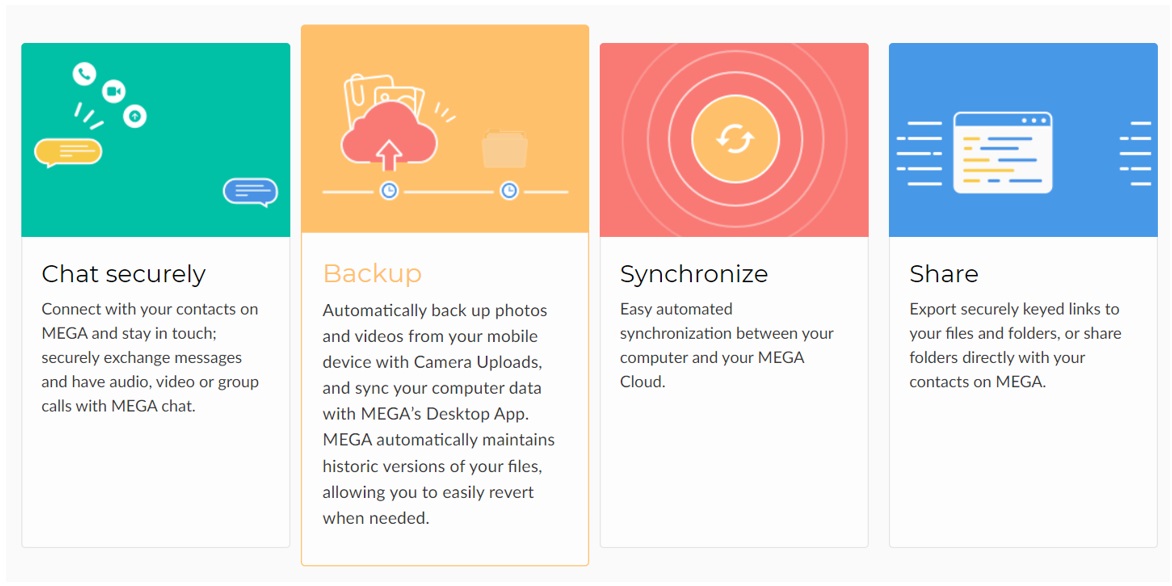 TeraBox
TeraBox is free cloud storage that offers you 1TB to 2TB storage for free. This storage is more than enough for all your Mac data. It could be more than the internal storage of your Mac. Therefore, you can easily back up everything you want. Secondly, it offers excellent upload and download speeds that can reach up to 4.7 MB/sec. It won't take much time to back up data regularly.
The most important thing about the cloud is that you can back up multiple devices. It is enough for your smartphone, PC, Mac, and other devices. You can either use the application or the web application to upload and restore data. It can be accessed anywhere without any hassle.

The data in the TeraBox is organized properly. Your videos, images, music, and other files are organized and separated. It allows you to find the desired file in no time. Moreover, you can also use the search bar to search for the desired file. If you end up deleting your files accidentally from the cloud, you can restore them from the Recycle Bin.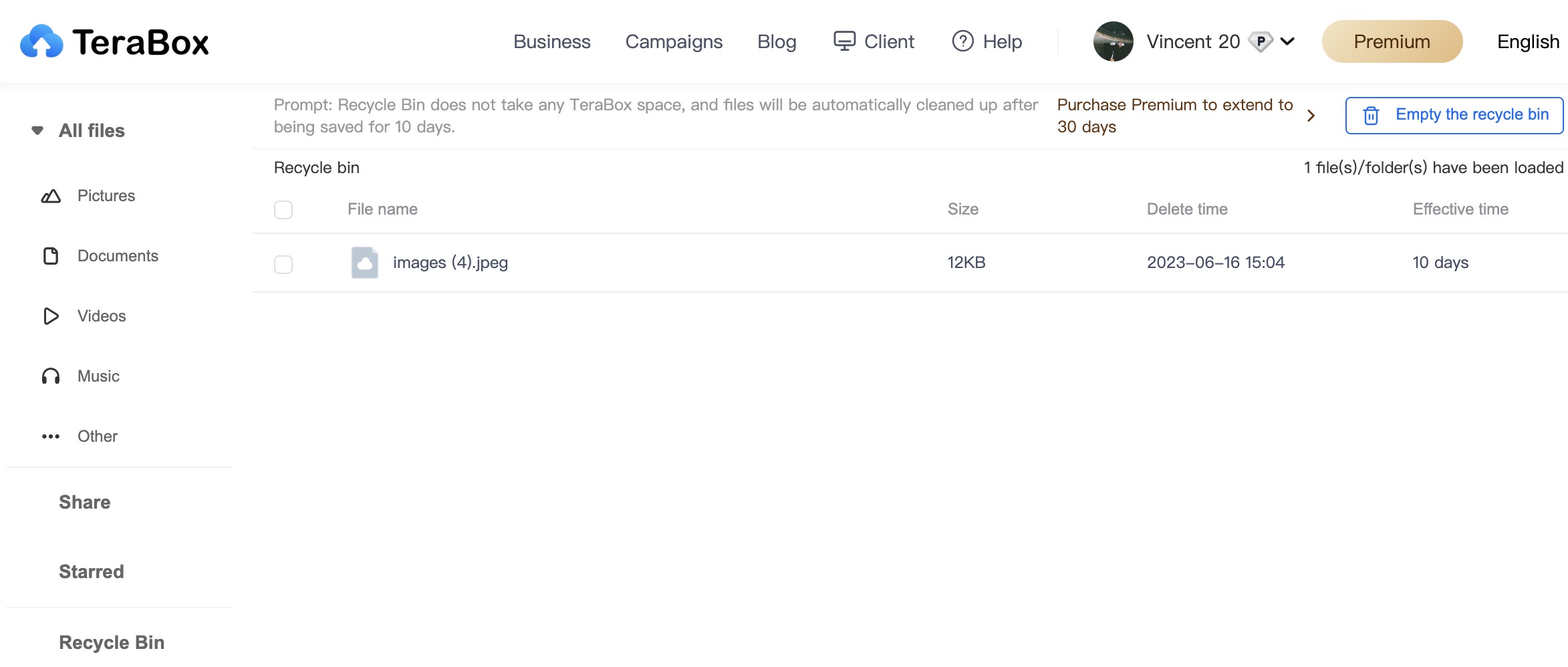 With TeraBox, you can share your files and data without any hassle. It supports large file sharing and ensures data privacy and security. The expiration period of the link can be set along with the password. Moreover, you can control the access of the user on your cloud storage.

The security of TeraBox is exceptional. Your chats and data are end-to-end encrypted. Plus, there is a special team to ensure the security to the optimal level and prevent cyber threats and malware. Your data is completely secure and safe. Most importantly, there is a Safe or Personal Vault where you can store your data and protect it with an additional password.
How to Backup a Mac in TeraBox? 
Here is how to back up a Mac in TeraBox; the method is straightforward and beginner friendly. The method of uploading files and restoring them just takes a few moments.
Step 1: Go to the TeraBox website.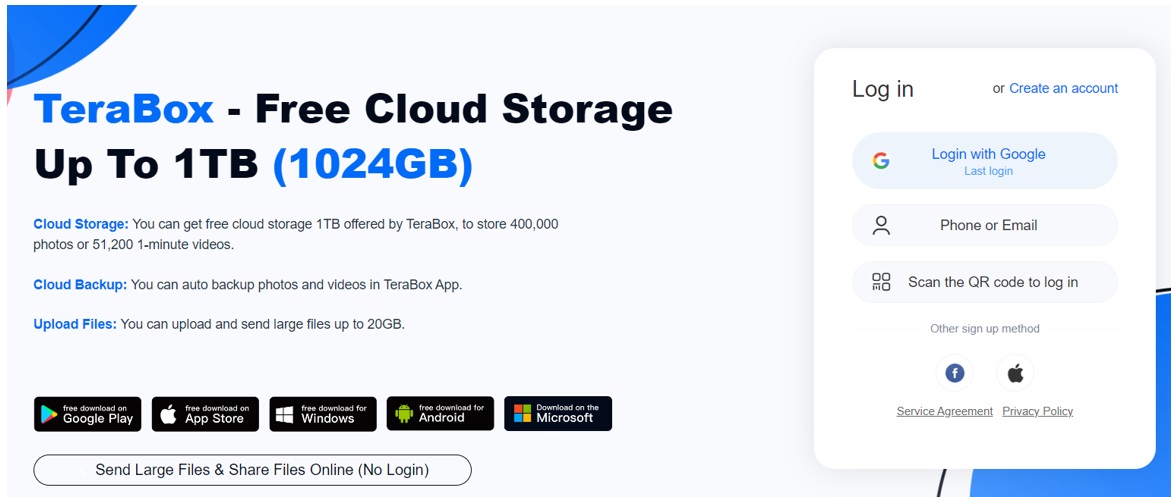 Step 2: Click on Create an Account. Sign up with your social media account, email, or phone number.
Step 3: After logging into your account, you can upload your Mac data. Click on the Upload button and select the data from your Mac. The data will be transferred on its own, and you can see the progress. Meanwhile, you can do other tasks.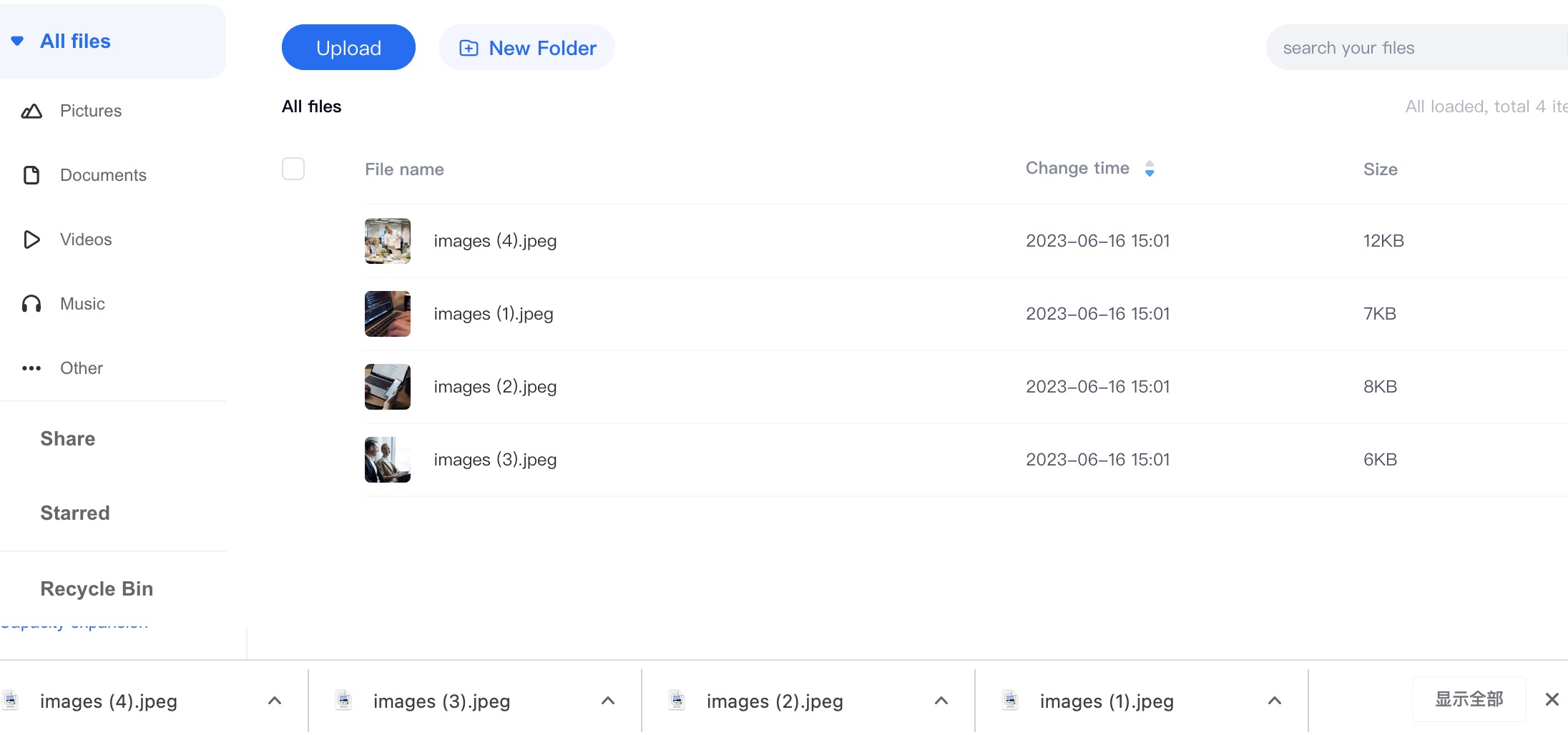 Step 4: If you want to restore anything, you can select it on the cloud. Click on the Download button. Select the destination on your Mac. The file will be downloaded.
Step 5: You can delete the files by selecting them and clicking on the Delete button. These files land in the Recycle Bin and stay there for a few days.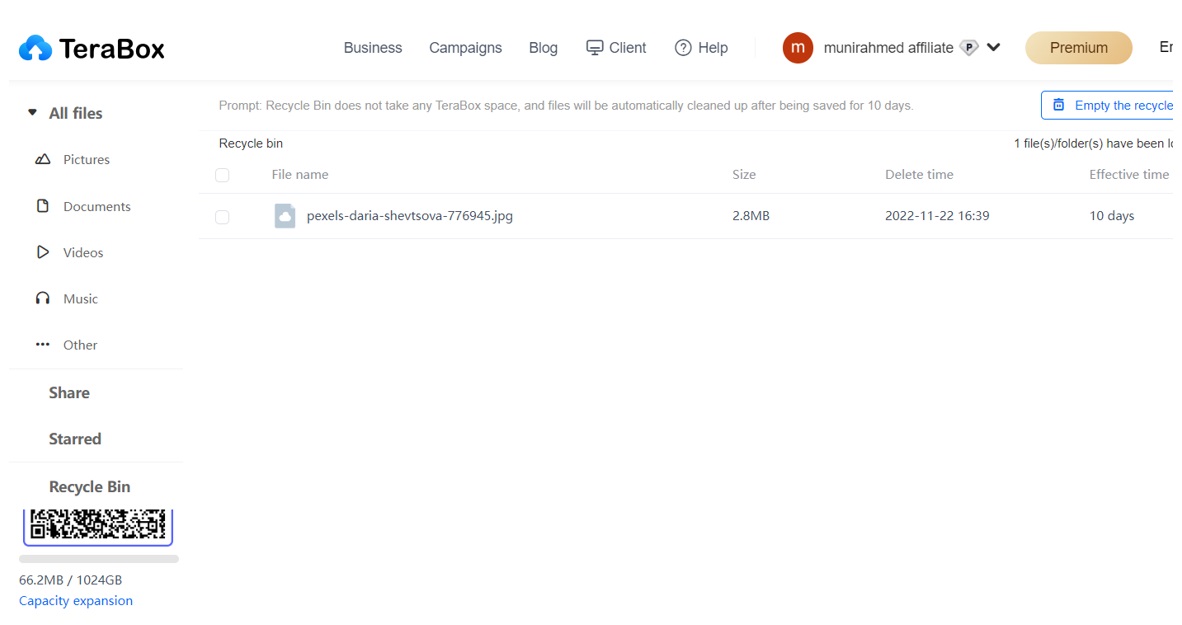 You can regularly upload your data to Mac backup cloud. The storage is enough. If you want to upgrade storage in TeraBox, you can complete the daily and weekly tasks. You can also share the application with your friends. You can win up to 2TB of free storage where you can store a lot of data.
Final Thoughts
If you are a Mac user, you should make backups regularly to keep your data safe from viruses, corruption, data loss, or any other problem. Cloud storage is the best option to backup Mac because your data is secure and can be easily accessed whenever needed. We have discussed some of the best cloud services you can use for Mac. But if you are looking for a free, reliable, and excellent cloud storage service, you can use TeraBox. It gives you 1TB to 2TB of free storage space and incredible features without charging a penny. Download TeraBox and sign up for it and create Mac backups without any hassle.