As technology advances, it seems that the need for more storage space also increases. And while an external hard drive can work in a pinch, they're bulky and can quickly fill up. If you find yourself in need of extra storage space, cloud storage may be the answer.
If you need unlimited cloud storage, this blog post will show you some great ways to get free 1TB of storage. We'll also give you a few tips on how to make the most of your cloud storage. So, whether you're looking for additional storage for your personal files or your business, read on for the best answer for how can I get free cloud storage 1TB!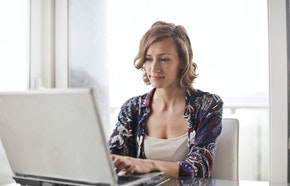 How can I store 1TB of data for free?
The best way to store your data for free is through the use of free cloud storage. This allows you to save your files on a remote server, meaning that you can access them from anywhere in the world. There are many reasons why someone might want to get free cloud storage. Perhaps you are a student who needs a place to store your schoolwork or you are a small business owner who wants to backup your data. Whatever the reason, there are a few different ways that you can go about getting free 1 terabyte cloud storage.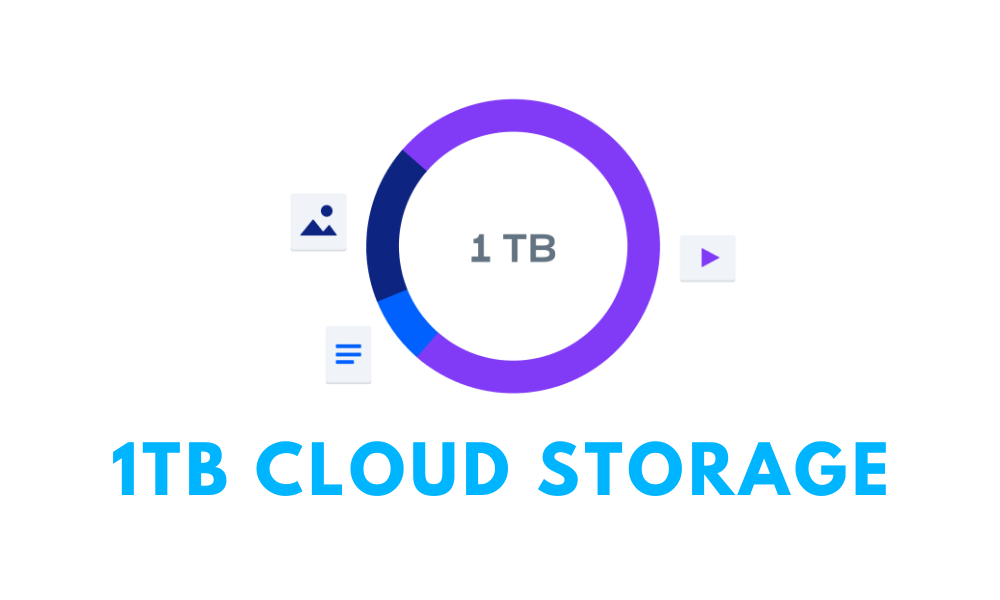 One way is to sign up for a free trial with a cloud storage provider. This is a great option if you only need the storage for a short period of time or if you want to test out the online service before committing to it. However, be sure to cancel your subscription before the trial period ends, otherwise, you will be charged for the full amount of storage.
Another way to get free cloud storage is to find a service that offers a free tier. This means that you can use the service for free up to a certain amount of storage, after which you will be charged for any additional storage. This is a great option if you only need a small amount of storage or if you want to use the service for a long period of time.
Finally, you can also get free online storage by looking for the cloud storage free service that provides it as part of a larger package. For example, many web hosting providers offer free cloud storage as part of their hosting plans. This is a great option if you need other services in addition to storage, such as website hosting.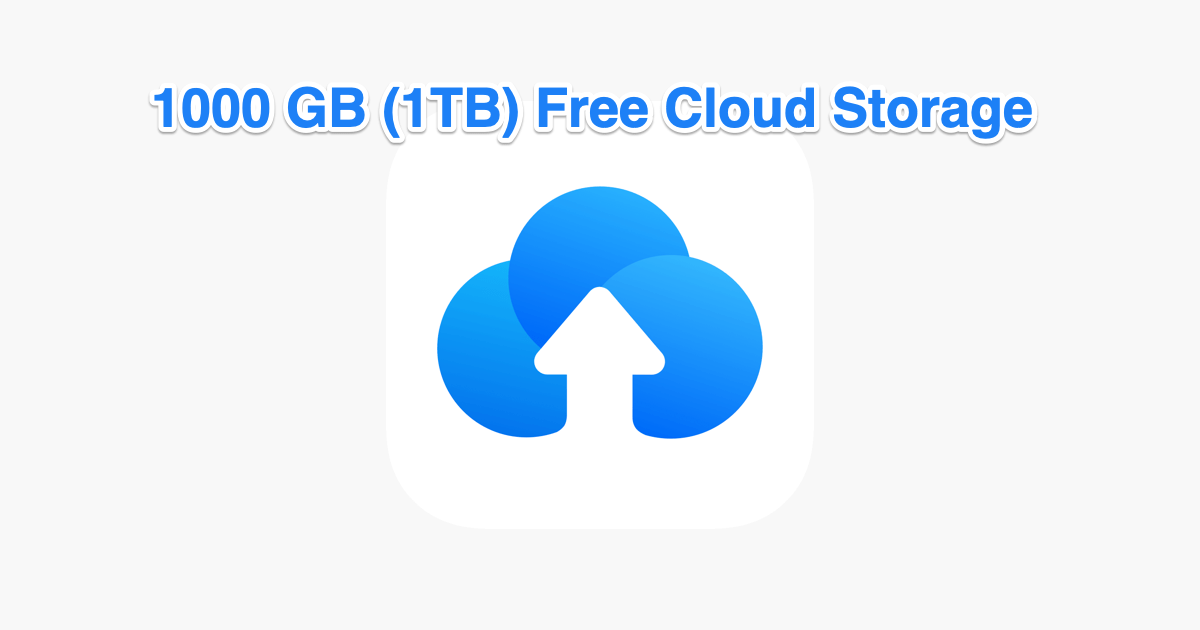 In our opinion, you should choose free file storage provider that offers 1TB free cloud storage. You might be wondering if there is a cloud storage provider that offers 1TB of storage. The answer is yes, TeraBox is the best online free storage that offers you cloud storage TB  without charging you a single penny. The interface is very user-friendly and easy to use and your data is stored securely on remote servers that you can access from anywhere in the world.
Which Cloud Has The Most Free Storage?
There are many different providers of free cloud storage, so it can be difficult to choose the best one. However, we would recommend TeraBox – the best cloud storage for free, as it offers an impressive 1024GB of storage for free.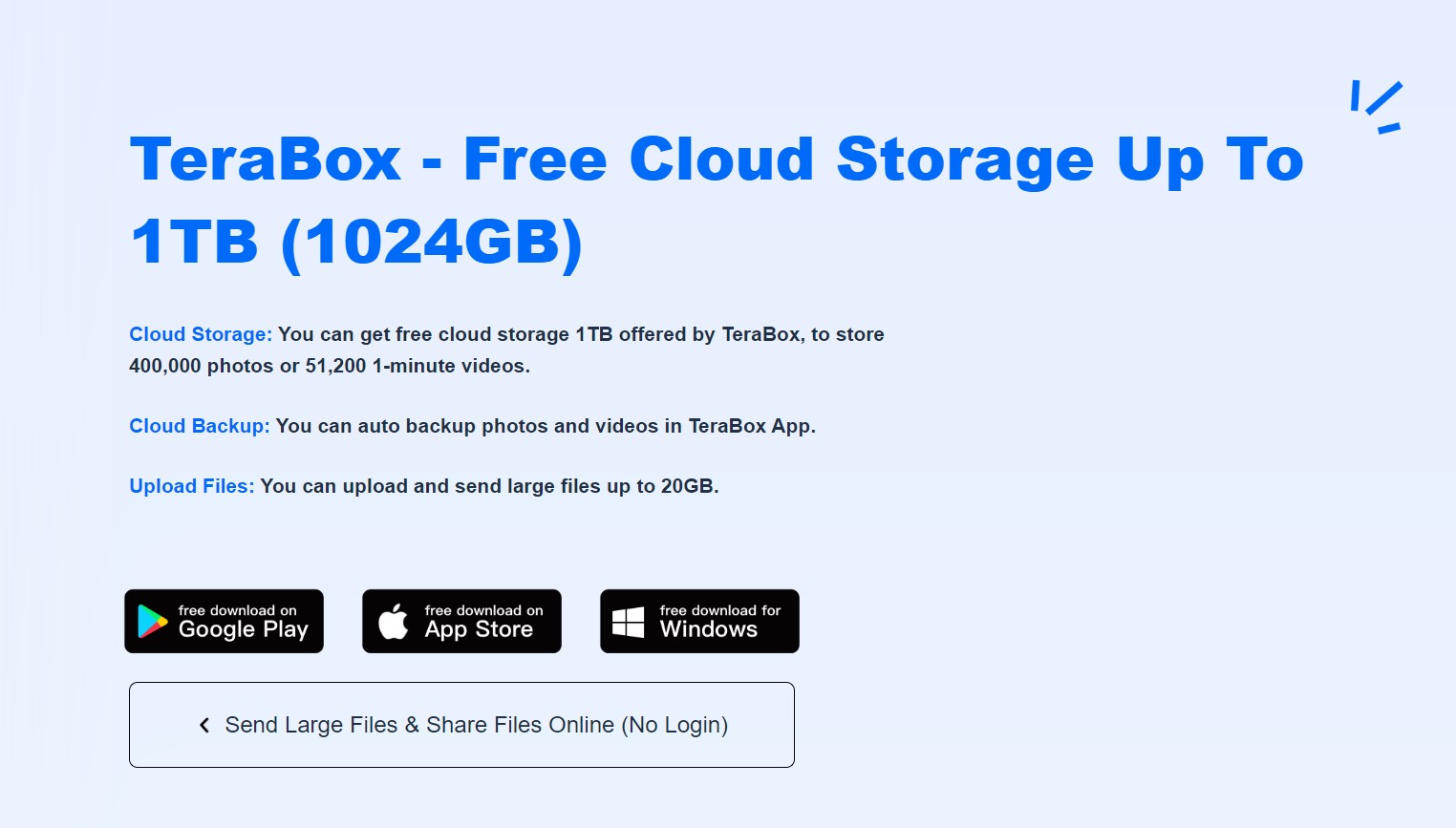 TeraBox is the best online free storage with a whopping 1024GB on offer. This is an incredible amount of cloud disk space, and it should be more than enough for most users. The best thing is that there are no catches, so you can sign up and start using the service right away. You don't have a time limit either, so you can keep your files stored on TeraBox for as long as you want.
Strong Features of TeraBox: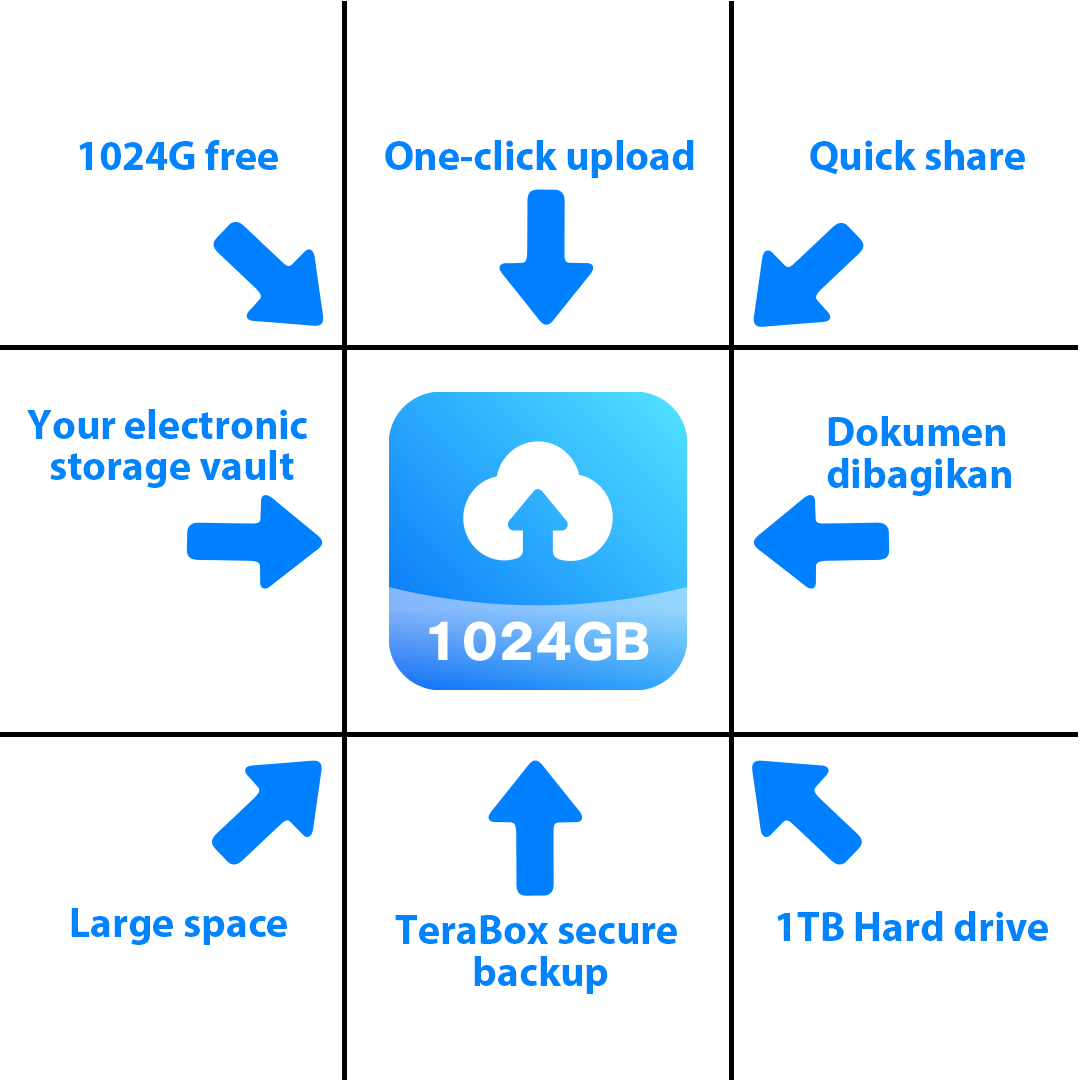 The features of TeraBox – the biggest free cloud are as follows:
Secure file storage: TeraBox uses the latest security technologies to keep your data safe.
Reliable cloud storage: TeraBox has a 99.99% uptime, so you can be sure that your files will always be available when you need them.
Easy to use cloud services: The interface is simple and easy to use, so you can get started with storing your files right away.
Available on multiple devices: You can access your files from any device with an internet connection.
Free: TeraBox offers 1024GB of free storage, so you can store your files without having to pay a cent.
Getting started with TeraBox is easy. Simply sign up for an account and then start uploading your files. You can access your files from anywhere in the world, and you don't have to worry about them taking up space on your computer. It is the best free cloud storage 1TB out that allows you to store thousands of photos.
Conclusion
To conclude, TeraBox is the best option for those looking for the best free internet storage. It offers a huge amount of space and is very reliable.  With 1024GB of free cloud storage on offer, it should be more than enough for most users. So why not give TeraBox a try today? You won't be disappointed.