If you have a download link for a file on any website, this article will help you find out how you can download a file from URL online.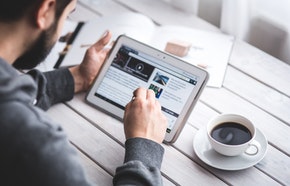 One of the common tasks that most people use their computers for is uploading and downloading files from the internet. There are several methods you can use to download content from any website. If you have a download link to a file, using a cloud storage app that supports the remote upload feature is one of the most convenient and reliable ways to download and save files from the internet.
TeraBox is one of the few best free cloud storage platforms with the remote upload feature. Let's find out how you can use it to download a file from URL from the internet using their links.
How Do I Download a Link File?
As we stated earlier, there are several ways you can download link files and have them saved on your device. In this section, we will take you through the steps you can use to download a file online using TeraBox.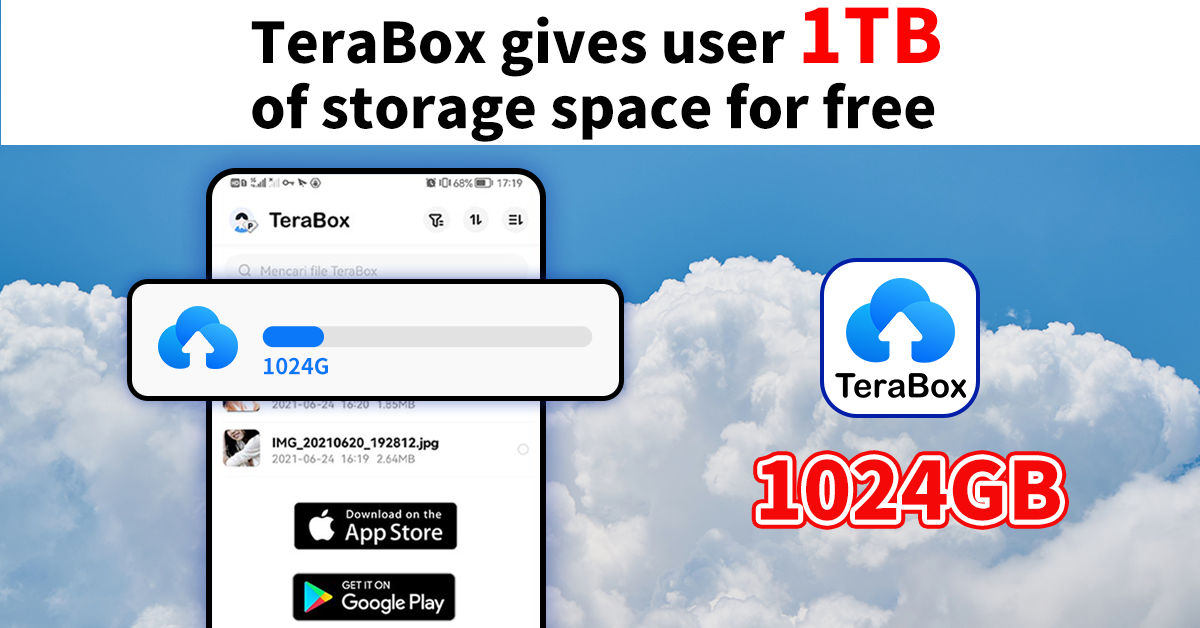 Step #1: Install TeraBox – the download files app on any of your devices. Once the app is installed, open it and create an account using your email address, Google, Facebook, or Apple.
Step #2: When you get the app's dashboard, click the "+" button if you are using the TeraBox mobile app. Among the options that will pop up, choose Remote Upload. For those using the web app and desktop version of TeraBox, the "Remote Upload" button is among the upper menus of your app's dashboard.
Step #3: Copy the file's download link and paste it into the input box that popped up when you clicked the "Remote Upload" button in the previous step. The format of the link should contain HTTP, HTTPS, magnet, and BitTorrent. Otherwise, it will not work.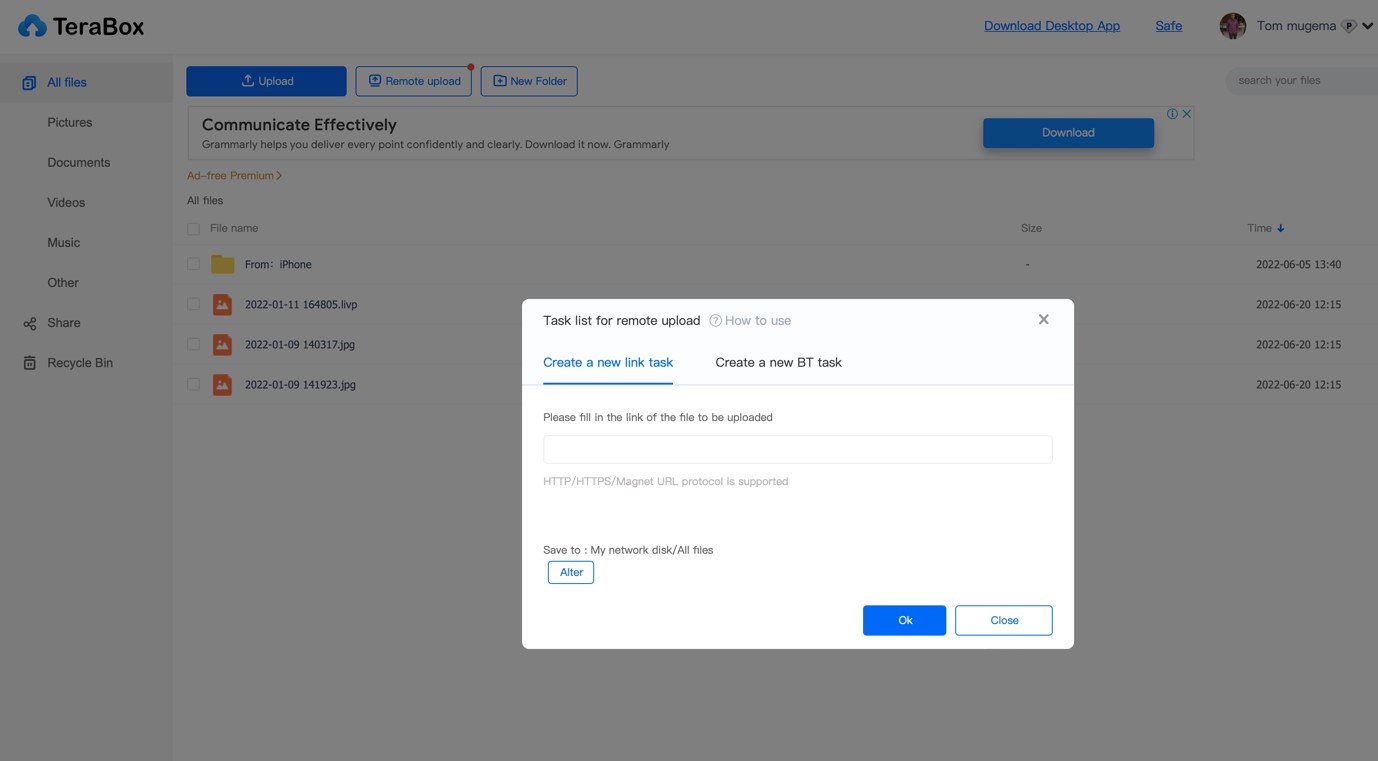 Step #4: Choose the folder where you want the link to be saved and start parsing it.
Step #5: Once the parsing is complete, start uploading the file. The file will now be uploaded and stored on your TeraBox cloud storage. Remember, TeraBox gives all users 1TB of free cloud storage space that they can use to download files for free.
Step #5: You can now save the file to your device if you want. Once the file is saved on your cloud storage, saving it to your device is just one click away. However, you may also view or play the file without downloading it to your device. TeraBox has the best video player as cloud storage.
Download Files Online with Shortcuts
TeraBox's "Remote Upload" feature is most frequently used for downloading videos, therefore making TeraBox the best online video downloader you can find. It can be used to download a file, including videos, from many websites. All you need is the link to the file you want to save on your device.
However, if copying and pasting and all still sound too complex, there are actually shortcuts to minimize your labor, too. Today is your lucky day as we will tell you all about it.
Shortcut #1: Automatic Detection
This is more of a built-in function of the phone than a shortcut. As you walk through the steps in the previous part, when you copy the link and return to TeraBox, you might be prompted by your cellphone to "allow pasting". This is probably the case if you are trying this trick for the first time. Once you allow the option, TeraBox can detect a downloadable link and directly paste it to the Remote Upload input box. In this way, you don't have to look for the button that does the job every time.
Shortcut#2: Save to TeraBox
If you are using TeraBox on your smart devices, you will see this trick which is embedded into your device once you install the app. To activate this shortcut, long press on the video you want to download, and wait for a window to pop up.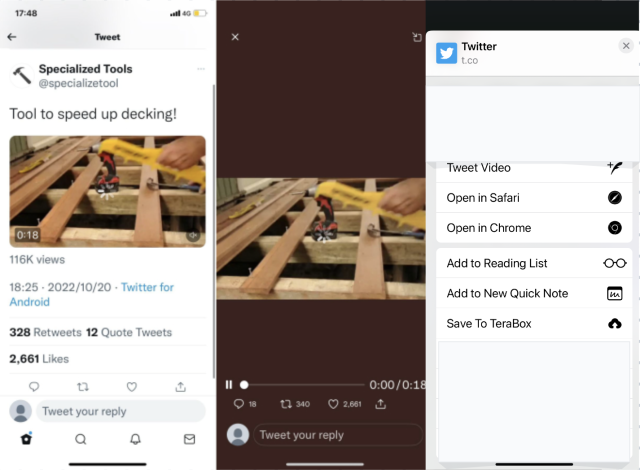 In this window, scroll down and you will find the "Save to TeraBox" option. Tap it, and choose the location in the cloud you want to save it to, and tap again. It will land you on the TeraBox app, and the remote upload process will start automatically.
Final thoughts
TeraBox has made it pretty easy to download a file with URL from almost any website, thanks to its Remote Upload tool. This tool allows you to save files to your TeraBox free cloud if you have its download link. Since TeraBox offers 1TB of free online storage, users don't have to worry much about the size of files. To get started downloading files from any website, download TeraBox free on your devices!