Cloud disk is getting popular by the day — and for good reasons. In this article, we discover how you can get your hands on a solid cloud app for free.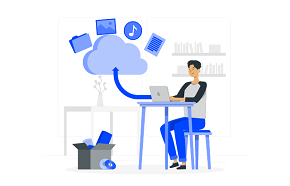 Storing your precious data in the cloud is a nice way to make it accessible from multiple devices, as well as safeguard it from accidental losses. You only have to upload your files to the cloud once, and you then access it from any device, from anywhere, and at any time. Sounds convenient, right?
Even though a quick Google search would find you a lot of cloud services, not many of them are free. The free ones, however, only offer a small storage space free of charge. In this post, we talk about this subject and present a solid solution for you; a cloud app that offers tons of storage for free. Already sounds interesting, doesn't it?
Let's get started!
Is the Cloud App Free?
If you want to download cloud app for free, first you must know whether there are free options available or not. Simply put, most cloud apps are paid. Many of them offer a free plan as well, but the storage space in them is so small that you won't be able to get any use out of them. That's where TeraBox- Free Cloud Storage comes into play.
TeraBox is quickly getting traction among cloud users due to the wide set of perks it offers. Among other features, TeraBox offers a whopping 1TB of cloud storage, totally free of cost. That's 1024GB storage, plenty to store hundreds of movies, thousands of photos and videos, and millions of documents.
By comparing TeraBox's offerings to other popular cloud services on the market, you can clearly see how TeraBox has the upper edge.
Here's a graphical run-down of what TeraBox offers compared to other similar services on the internet.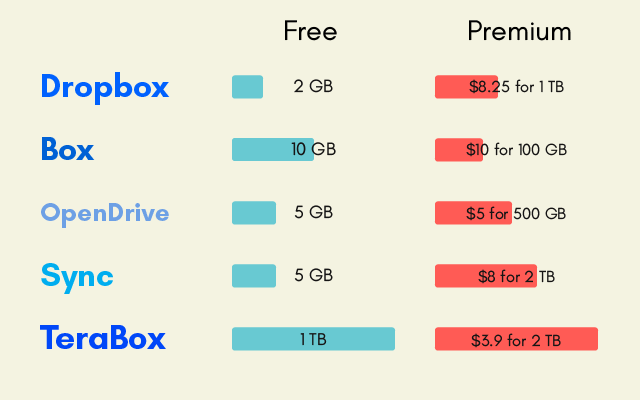 As you can see, TeraBox offers tremendous value when compared to the competition. You can get a thousand gigs of storage for free. But if that isn't sufficient for you, the Premium plan is a mere $3.9 per month. For such a small fee, you get double the storage, i.e., 2TB — which is plenty of space to store your photos, videos, and documents for a lifetime.
Now that you know how TeraBox offers tremendous value for free, let's look at how you can download it to your devices. Go in-depth and see how TeraBox is the best cloud storage solution in 2022 and get more cloud free storage.
How to Download Cloud App for Windows or Phone?
Downloading and setting up TeraBox on your device is as easy as it gets. All you have to do is download the app on your device and sign up— and you're good to go.
If you're on a PC or Mac, you'd also need to install the app using the downloaded setup wizard.
If you're on an Android device or iPhone, you don't need to install anything — just download the app from Google Play Store or Apple App Store respectively.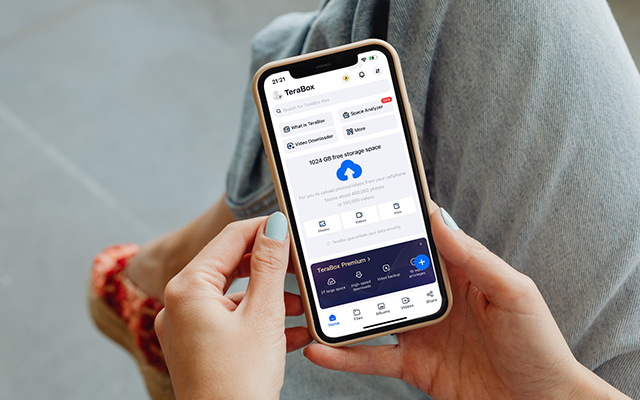 After you've downloaded the app, you can sign into it using your Google or Apple account, and that's it. Now you're ready to start syncing images, videos, documents, and any other kind of files to your brand-new cloud storage.
You get 1024GB of storage out of the box. But whenever you need more than that, upgrading your account is pretty straightforward. If you'd like to learn more about what TeraBox offers and how you can avail your 1TB free cloud storage.
Combining the tons of free storage you get in TeraBox with the slew of other features — like the ability to share files with others using links, fast server speeds, and automatic photo/video backups — you're going to have a hard time finding a better deal than TeraBox!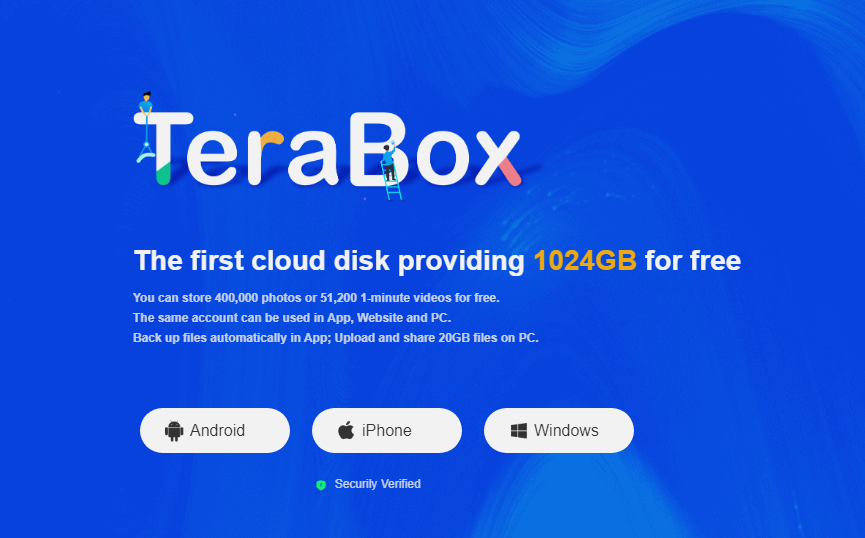 Final Thoughts 
Getting good-quality cloud storage makes your digital life much easier. You can safely store your important files on the cloud — so that you never lose them. You can access them anywhere, anytime — without ever having to worry about losing them.
That said, TeraBox offers 1TB of free cloud storage to everyone, which is more than enough for you to store hundreds of thousands of images, videos, and documents. Sounds interesting? Get started with TeraBox right away!