Sometimes, we want to download Twitter videos for the sake of content creation, sharing, reviewing, answering, and various other purposes. This is because Twitter is a beneficial platform where you see written posts with pictures and videos by a lot of influential people, business tycoons, journalists, engineers, doctors, and other interesting people.
In some cases, we like to download Twitter videos to our devices to use them further when we are not on Twitter. But the problem that we face is that Twitter does not allow video downloading. You can only see the video and retweet it; there is no option to save the video on the device. It is just for the sake of content piracy, but not everyone's intention is to do that.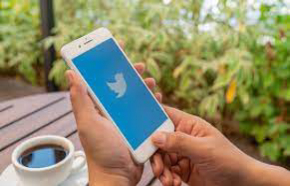 However, there are ways to download Twitter videos. You need to use the right tool that can help you download the video. As there is no built-in downloading feature on the website, we need to use a third-party tool. In this article, we will share THE cloud storage that downloads Twitter videos in no time. We will explain the step-by-step procedure so that you can do it without any hassle. We will try to discuss everything you need to know.
Can I Download Videos from Twitter?
Yes, you can download Twitter videos using a third-party video downloader. There is no option for downloading videos on Twitter, but these tools can download the video and save it to your device or the cloud. The best part is that you don't need to log into your Twitter account to download the video; all you need is the video link.
These third-party tools are available on different devices, such as Windows, macOS, Android, and iOS. Video downloaders like these fetch the video from Twitter using the link. They get the video, parse the information, and make it possible for you to download it. After that, you can save the video to your device.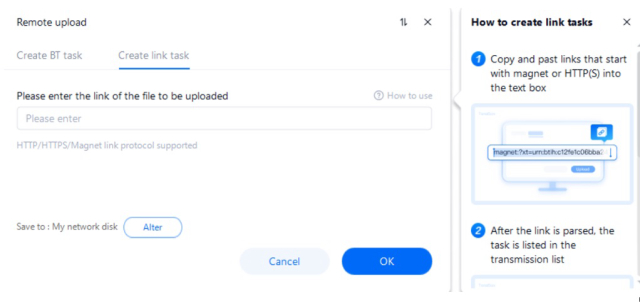 It is quite easy to download Twitter videos using these tools. There are two types of tools, namely, Twitter video download apps and websites created for this purpose. To name some of them, you can use TeraBox (all-in-one cloud storage), TwitterVideoDownloader (website), and Download Twitter Videos (Play Store app).
What is the Best App for Downloading Twitter Videos?
There are dozens of Twitter video download apps, but we need to select the right one that can offer better features.
TeraBox is the absolute best app to download Twitter videos. It is basically one-station cloud storage that allows you to directly download videos from Twitter, store them securely, and share files online. Let's dig deeper into some of its best features.
Firstly, TeraBox is cloud storage, which means you get storage space where you can store the videos you download from Twitter or elsewhere. TeraBox offers an unparalleled 1 TB of free storage space, and you can store tons of Twitter videos in it. Therefore, if you often save Twitter videos, it is the best option as it will offer free space and save your device's internal memory. You can easily organize the videos in one place. The videos are directly saved to the cloud, and then you can also download them on the internal storage device if you want.
What's more, TeraBox has a built-in video player that can play all videos stored in your cloud storage. With TeraBox, there's no need to download Twitter videos on your device and then use a third-party video player application to watch the videos. With only one click, you can play the video directly on the cloud. The best part is that the videos are played in high quality, even if you are using the free version of TeraBox.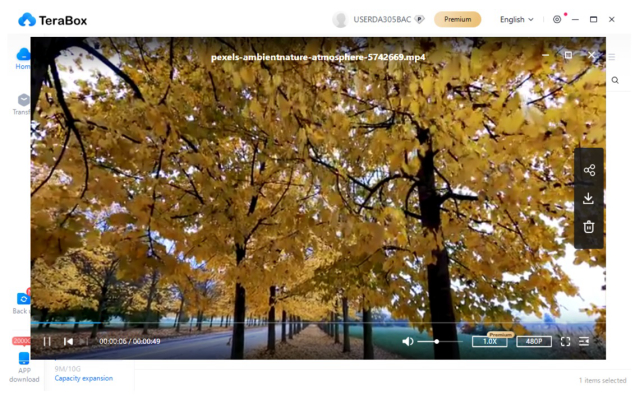 But the best part of TeraBox that underpins its role as a Twitter video download app, is its unique Remote Upload feature. In short, it is created for fetching videos and other data using the link. You only need to paste the link here, and it will do everything on its own; there is only one click required. After that, the video will be saved directly to the cloud. That's what enables you to download videos from Twitter directly; and most importantly, you can use it for videos on practically any platform, not limited to Twitter, but also on Facebook, Tiktok, and Instagram.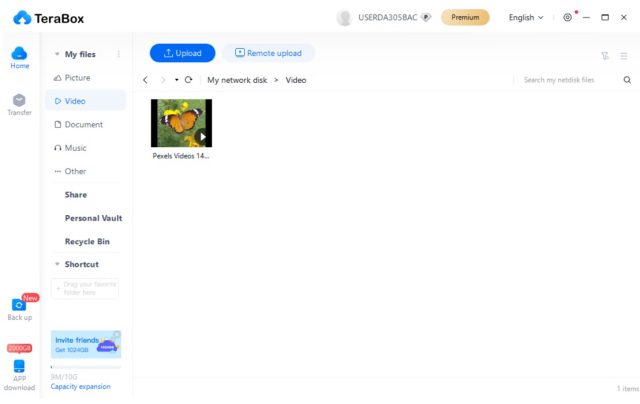 As an extraordinary Twitter video downloader, TeraBox is not only available on iOS and Android, but also on Windows, and macOS. It also has a web application that you can use on almost any device. Just go to the website, log into your account, and use the cloud. With that being said, you can download Twitter videos and transfer them between devices without any hassle.
Twitter Video Download Shortcuts on TeraBox
To download Twitter videos and other types of media, TeraBox has the Remote Upload function. You can use it to fetch the data from the link, and that data can be saved to the cloud. It offers promising results, and you need to follow only a few simple steps.
The best thing about Remote Upload is that you can download multiple videos at a time. For instance, when you paste the link and proceed, it starts downloading the video. You can see its progress, and in the meantime, you can go back and paste another link. Similarly, you can paste the link, and the videos will download in the background; however, you can see the progress in the record.
Remote Upload can work with HTTP, HTTPS, and magnet link protocols. It increases the options of downloading from different websites.
Here are the simple steps to use TeraBox's Remote Upload to download Twitter videos:
Step 1: First, you need to go to the Twitter website and log into your account. Find the video that you want to download. Click on the Share button and click on Copy Link to Tweet.

Step1 (Alternative): Open the video in full screen. Long press on the video. You will have a popup window. Click Save to TeraBox. This shortcut will work if you are already logged in to your TeraBox account. It will land you directly in TeraBox page, and parse the link automatically, so that you don't have to copy and paste the link manually.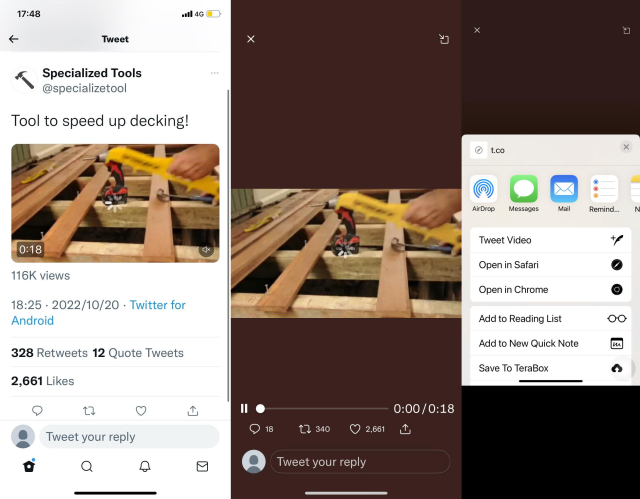 Step 2: Once the link is copied, you can use it to download Twitter videos. Before that, download TeraBox on your computer. Install it and launch it. Click on Create an Account and create a new account. You can use your social media account, email, or phone number for that.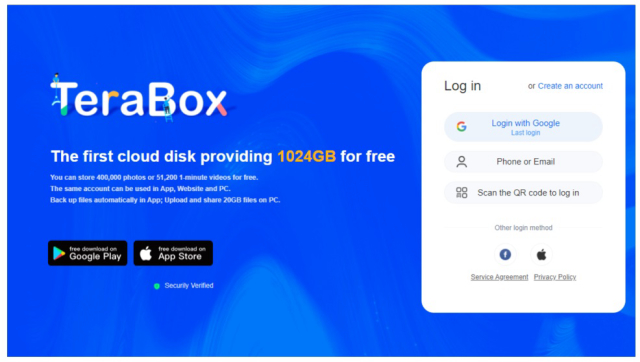 Step 3: On the main screen, you will see the Remote Upload option at the top. Click on it. It will open a new window. Click on the Create a Link Task tab. You will see an empty field for links. Paste the link there.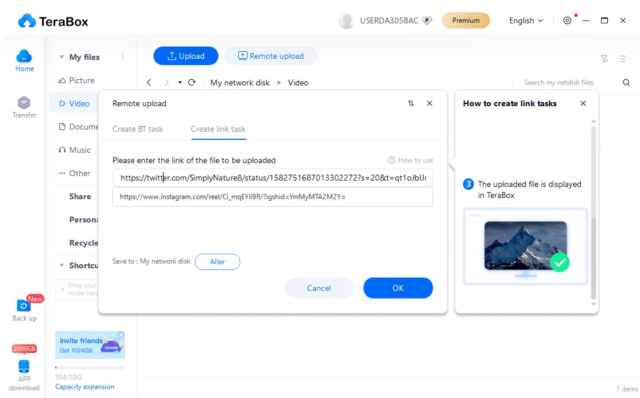 Step 4: You can select the location on the cloud to save the video. Click on the Alter button in front of Save to. Select the location. You can also create a new folder. Click on OK. It will start to downloading the Twitter video. You will see the progress in the record list. Once it is downloaded, you can check it in the destination. Now, if you want, you can also download the Twitter video to your device.
Final Thoughts
We often need to save or download Twitter videos to use them for various purposes. But Twitter does not allow you to download the video. There is no official way to download the video from the website. Therefore, it is necessary to use a third-party application. It is a Twitter download video shortcut because you only need to paste the link in the application, and it fetches the video and makes it available for download. It is pretty simple, and almost anyone can do that.
But there are many Twitter video download apps available, so it becomes difficult to pick the right one. We recommend TeraBox because it is a commendable option because of its features. Firstly, it is the best cloud storage that offers massive free space to save videos. You can use its remote upload feature and download Twitter videos directly to the cloud. After that, you can download the video to your computer. The best part is that the video can also be played through TeraBox's video player. We have discussed the step-by-step procedure to download Twitter videos using TeraBox. For now, just download TeraBox free and follow the steps to download the video.