In this blog, you'll get to know how to easily download videos online free. There are a few reasons why people might prefer to download videos rather than watch them online. One reason is that they can watch the video offline, without an internet connection. This is especially useful for people who live in areas with poor internet connectivity, or who have data limits on their internet plan. Another reason is that downloaded videos can be saved and watched at a later time, even if the original website is no longer available.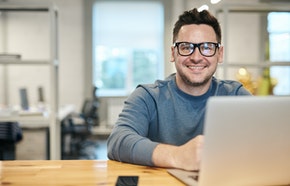 Besides, some people simply prefer the convenience of having a video file on their computer or another device, instead of streaming it online. This allows them to access the video without having to go through a web browser or other interface. Have you ever tried to download videos online, only to find that the one that you want to watch is not available to download? Either way, this guide is for you.
What Are the Best Ways to Download Online Videos?
There are many ways to download online videos. One of the ways to download online videos is to use a dedicated video downloader. These programs are designed specifically for downloading videos, and they usually offer a range of features that make the process easier and more reliable.
Another good way to download online videos is to use a web browser extension. These extensions can be added to most popular web browsers, and they offer a simple way to download videos from many different websites. You can also use a video streaming website that offers a download option. These websites usually have a limited selection of videos, but they can be a good option if you only need to download a few videos.
Finally, you can use a cloud storage service like TeraBox to download online videos from websites. TeraBox is one of the most trusted and reliable cloud storage providers. It offers you 1TB of free cloud storage without paying anything and there are plenty of options that make it the best. It also provides you with a free URL video downloader that you can use to easily download videos without any hassle.
What Makes TeraBox the Best Video Website Downloader?
TeraBox is a video website downloader along with a cloud storage provider, which means it allows you to download videos without any difficulty. You can use TeraBox to download videos from YouTube, DailyMotion, and any other website.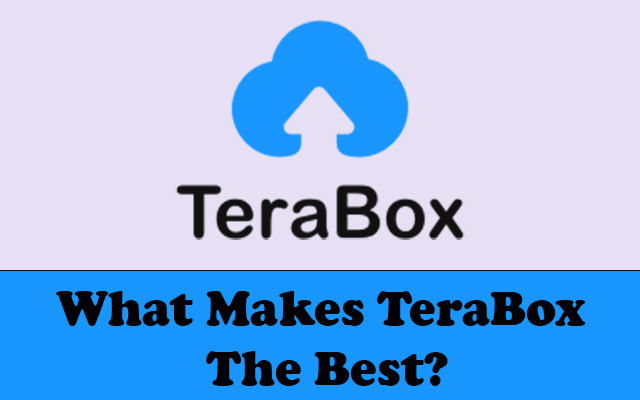 Downloading videos online is easy with TeraBox Cloud Storage. TeraBox Cloud Storage will give you the best experience while downloading videos online. It is the fastest way to download videos online. Users will find it very easy to use and friendly. You can easily browse through the videos that you have stored in the cloud. All you need is a computer or a laptop with an internet connection.
TeraBox Cloud is the best way to download videos online because it can be used on any platform. This means that you can use it on your Android phone, desktop computer, or even tablet. TeraBox Cloud is an easy video downloader because you do not have to install anything. Just simply log in to your account and you will begin downloading videos.
How to Use TeraBox to Download Video from Web Page?
TeraBox is very simple to use and doesn't require any special knowledge about how to use it. Just go through the steps below and follow them carefully and you will be able to easily download any type of video from any source on the internet.
Step1: On any of your devices, install TeraBox, the app for downloading videos. Use your email address, Google, Facebook, or Apple ID to create an account once the app is installed.

Step2: You can use the TeraBox mobile app by clicking the "+" button on the dashboard. Select "Remote Upload" from the list of options that appears. The "Remote Upload" button can be found among the upper menus of your TeraBox dashboard if you are using the web app or desktop version.
Step3: Once you clicked the "Remote Upload" button in the previous step, copy the video's download link and paste it into the input box. HTTP, HTTPS, and Magnet should be included in the link format. You will not be able to use it otherwise.
Step4: Once the link has been parsed, you can save it in the folder you wish.
Step5: You can now upload the file once the parsing has been completed. Now that the file has been uploaded and stored on TeraBox cloud storage, you can access it from anywhere. With TeraBox, you get 1 TB of free cloud storage that you can use to download files.
Conclusion
There are many ways to download videos online for free but TeraBox Cloud Storage is the best. TeraBox provides you with 1TB of free storage and you can use it to easily download videos and music from any location in the world. This feature makes TeraBox Cloud Storage the best to save your videos and files to your precious device. Download TeraBox for free today and start using it. We assure you that you won't regret it.