Struggling with limited cloud storage? Learn how to get more cloud storage with our comprehensive guide.

Before we start, keep in mind the simple logic of getting more cloud storage: it all boils down to expanding the capacity and chucking the junk. Think of your cloud storage as a personal library. To accommodate more books, you expand the library by adding shelves or a new room, like upgrading your cloud space. To keep the library organized, get rid of worn-out books, like clearing old files in your cloud storage.
And this guide will walk you through how to do exactly that – to get more free cloud storage for valuable and updated information.
Get 1TB Free Cloud Storage
As a content creator, I'm always on the lookout for more cloud space to store all of my projects and materials. The one thing I've learned is that when it comes to cloud storage, the more to begin with, the better. In order to postpone the need to upgrade storage, it's crucial to get as much free cloud capacity as possible in the first place.
That's why I was thrilled to discover TeraBox, Degoo, and MEGA – three cloud storage services that offer a massive amount of free storage.
TeraBox
TeraBox offers the largest free cloud storage you can possibly get – 1 terabyte (TB) to store all of your files, photos, and videos. This is unbeatable; with so much free storage, you'll never have to worry about running out of space again. This amount of storage is not for archiving only; TeraBox also facilitates robust file sharing and online video downloads.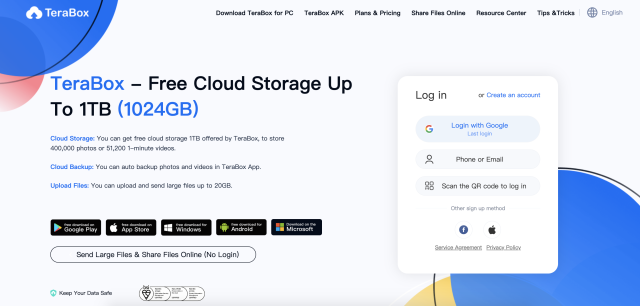 Degoo
Degoo offers 100GB of free storage (not as much as TeraBox, but can last a while). With its advanced end-to-end encryption features, you can be confident that your files are always protected.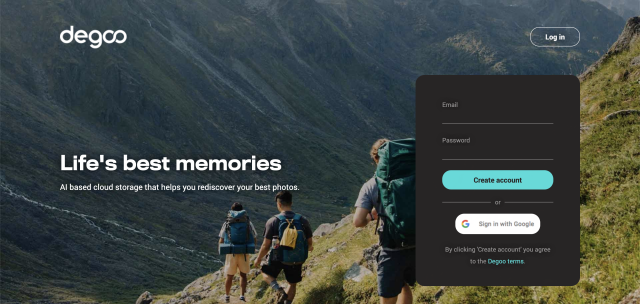 MEGA
MEGA starts with a generous 20GB of free storage. Besides file storage, it is pretty good at organizing files as well. It has a record of the different versions of a file, so that you don't run the risk of data loss.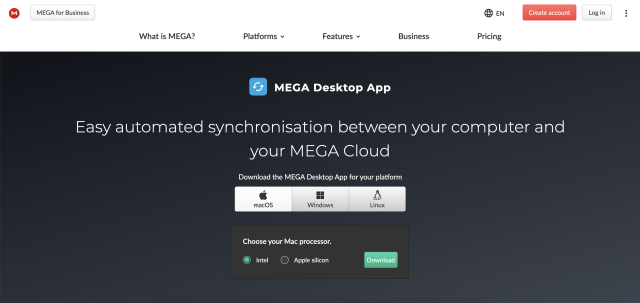 Manage Cloud Storage Smartly
To keep your files well-organized is how we get rid of the junk. If cloud storage management is not done efficiently, it's easy to end up with a cluttered mess of files, which is a storage killer. Even with free cloud space as large as TeraBox's 1TB, it does not mean you can chuck files into it without a care. Here are some tips to manage cloud storage smartly:
Clean Large and Unnecessary Files
Locating and deleting unnecessary files can help free up a considerable amount of space. They include the files that you may have forgotten about, such as old backups or duplicates. Cleaning up your cloud storage is like decluttering you home; it will not only give you more room but also make it easier to find the things you need.
TeraBox makes cleaning storage easy.  To locate large and old files, you can start by sorting the files by size or added date. Then manually multi-select the unused files, and delete them all at once.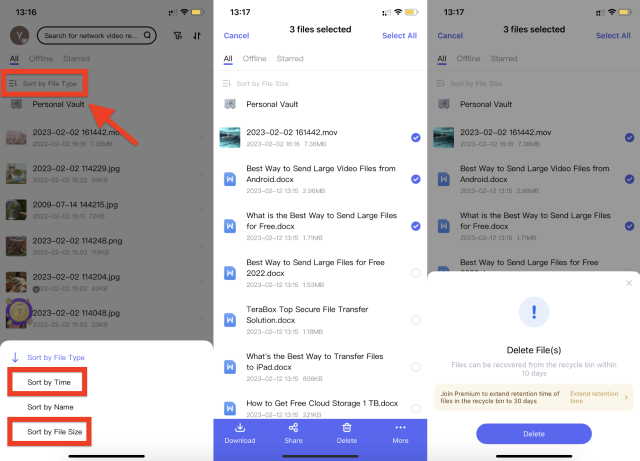 The Space Analyzer feature is also a fantastic cleaning aid. After uploading photos and videos to the cloud, TeraBox can help to analyze its content and detect potential duplicates automatically. You can choose to remove part of them by yourself.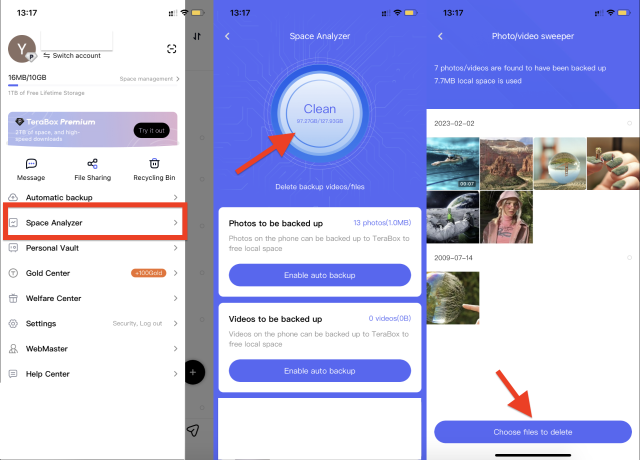 Create a Clear Folder Structure
Having a clear and logical folder structure will help to keep your cloud storage neat and tidy. By doing so, you can keep track of the files you upload, and avoid uploading different versions of the same file more than once without noticing.
Folder management is also easy in TeraBox. To create a folder, add the "+" icon, and tap "New Folder". To rename or move it somewhere else, select the folder, and tap "More" to find "Rename" or "Move".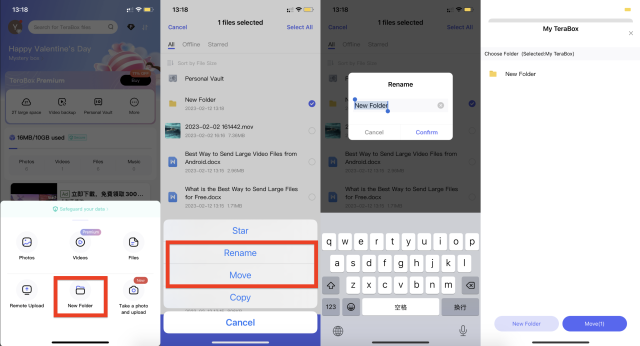 Star Key Files and Folders
Starring key files and folders is probably an underused feature of cloud storage. You can single out and easily see what files are most critical, and find them faster when you need them. A hidden trick with starring files is that you can mange several files located in different directories at a time (which can be more difficult than you might think).
Like any decent cloud storage app, TeraBox allows you to star files and folders. There is also a section for starred files, where you can view all files of utmost importance.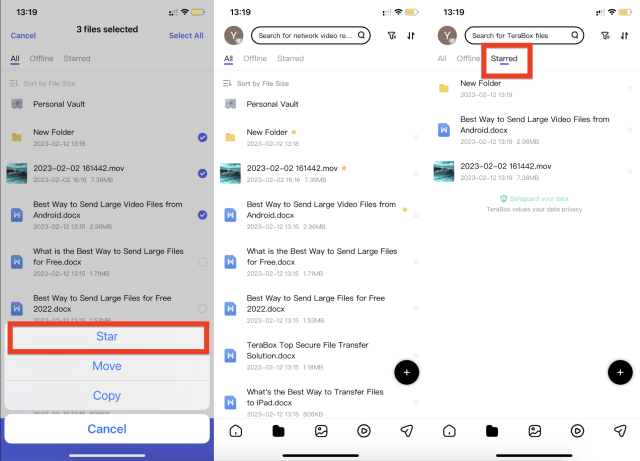 Get the Perks
To get the most out of cloud services, be sure to check out the bonuses they offer. These small sums of extra storage, ranging from several MB to dozens of GB, can add up and make a huge difference.
With cloud storage apps like TeraBox, you can also participate in various activities and challenges to earn even more storage. The awards it offers are the most generous among all others. And who knows, you may even end up with a whole extra terabyte! Some challenges include:
Consecutive Sign-In
The more days you sign in, the more "gold" you'll receive. And what do you do with all this gold? Exchange it for even more storage, or other fun prizes in the TeraBox "Gold Center".
Weekly Challenges
TeraBox keeps things fresh with a new set of tasks every week. The awards are pretty sweet: you get gold, catch-up cards (which can be used to make up for missing sign-in days), and even extra storage of several GB. It's like a virtual treasure hunt, except you are bound to gain something.
Long-Term Challenges
One of the best long-term challenges is to invite your friends to join TeraBox. Each valid invitation will net you an additional 200 GB of storage. Before you know it, you will have another whole TB.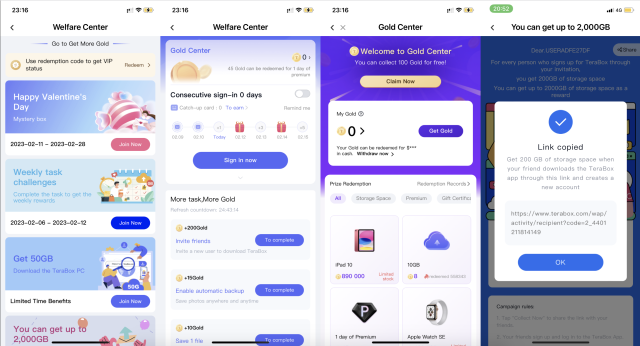 Concluding Thoughts
If you're running low on cloud storage, just turn to the experts, like TeraBox, which offers a whopping 1TB free cloud storage! However, don't just dump all your digital junk into your new cloud storage; make sure to manage your files well. And, in order to keep the free storage coming in, don't forget to check out the bonuses offered by cloud storage services, because who doesn't love a good bonus?
Just download TeraBox free today! Equipped with all these skills, you are already one step ahead of 90% of your tech-savvy friends in terms of how to get more cloud storage.