Compressing and sending files in ZIP format is a common practice at work. It allows us to transfer multiple files in one go without affecting data quality. What's more, ZIP files are organized, and the file size is much smaller than the original size of the files stored in it. People prefer ZIP files for sharing and transferring data as it offers quick transmission and mitigates space constraints and limitations.
Despite the smaller file size in general, ZIP files can be larger than imagined sometimes, especially if they contain too many large files. Under this circumstance, we need to find a way to send large files free and effectively, so that we can fully make use of ZIP files.
Luckily, in this article, we will explain how to send a ZIP file. We will share different methods that you can use to send ZIP files from one device to another. We will also reveal some effective solutions that you can adopt to share ZIP files with your friends, colleagues, and other people in no time.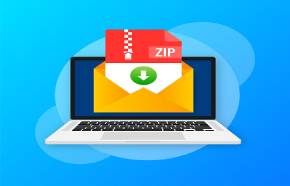 How to Send a ZIP File: 3 Ways
There are three common ways to send ZIP files. We will discuss all these ways in detail and share the steps and pros & cons. You can choose the best method according to your needs.
Way 1. Send ZIP Files via Email
The most common way that people have been using for years to send ZIP files is email. You can attach the ZIP file to the email and send it to anyone you want.
Step 1: First, create the ZIP file according to the size limitations of the email. For instance, in Gmail, you can only send up to 25MB in attachments.
Step 2: After creating the ZIP file, open your email account. Compose an email and attach the ZIP file to it.
Step 3: Finally, enter the email of the recipient and send it.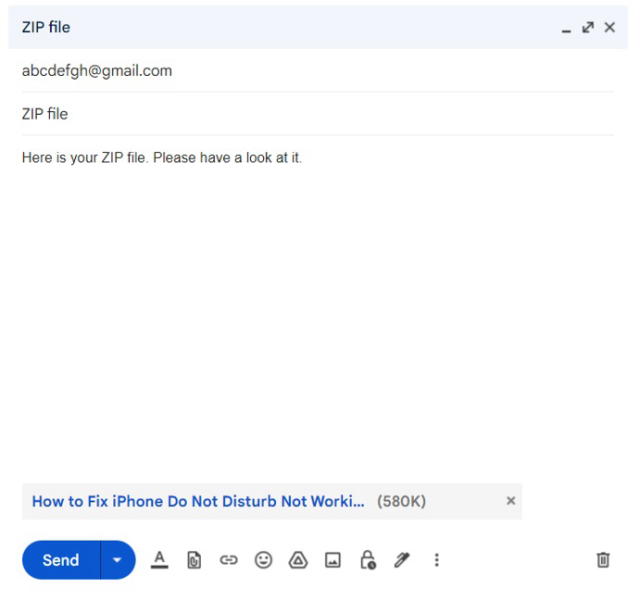 Pros
It is the simplest way of sending ZIP files.
You can send these files to anyone and anywhere. It is an excellent method to send files remotely.
The email can be sent to multiple persons in one go.
You can keep track of all the files sent and received as the emails are like a comment thread.
Cons
There is a limit to the size of the attachment, so you cannot always send large ZIP files through emails.
It takes too much time to attach files and then send the email.
Sometimes, emails fail to reach the recipient.
Way 2. Send ZIP Files from Computer
ZIP files can be sent from one computer to another through various methods. You can use Bluetooth on your computer to send files. The files can also be shared through a shared network connection. If you are using Macs, you can send via AirDrop or connect both computers through a USB cable.
Similarly, ZIP files can be transferred from a computer to your mobile phone using a USB cable, USB flash drive, or any data transfer software.
Thus, there are various methods to send ZIP files from a computer. Let's see how you can use Bluetooth file-sharing service.
Step 1: Turn on Bluetooth on both computers.
Step 2: Pair both computers or add a device.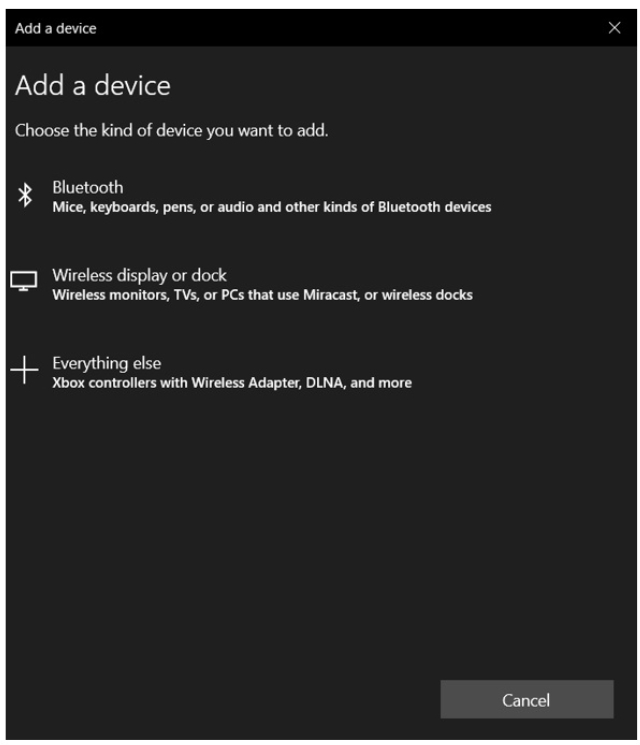 Step 3: From the source computer, send the ZIP file.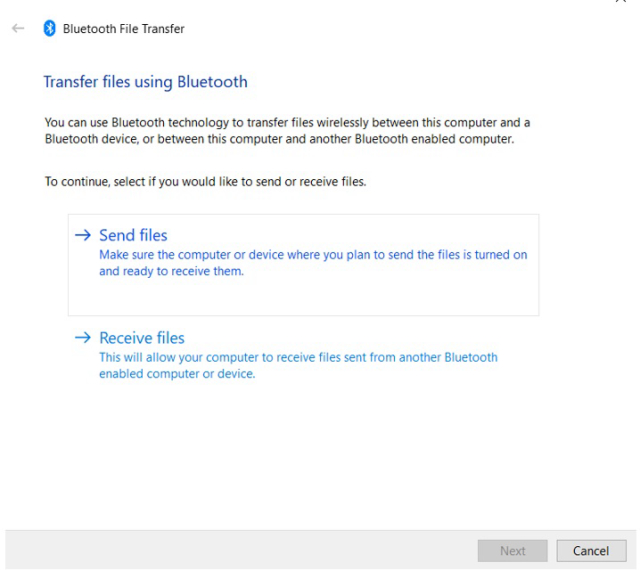 Step 4: Receive the file at the destination computer.
Pros
There are many ways to send ZIP files from a computer to any other device.
The ZIP files can be transferred without any hassle. The data transfer rate is excellent.
You may transfer large ZIP files, depending on the method you are using.
Cons
The devices must be near, so you cannot transfer ZIP files remotely.
Sometimes it takes effort to pair the devices, which can be frustrating.
Way 3. Share ZIP Files with Cloud Services
The best way to share ZIP files is by using cloud services. It is the most reliable, easiest, and fastest to use file sharing service to share ZIP files remotely. It removes various restrictions and constraints that you commonly face while using other methods.
There are dozens of cloud services available. TeraBox, pCloud, and Mega are a few of them that you can use to share files. You only need to pick a secure cloud service, and then file sharing becomes easier than ever before.
Step 1: After selecting the cloud service, you need to create the ZIP file according to the space available. You can easily transfer large ZIP files as there is plenty of space, even in free cloud service plans.
Step 2: Now, you need to upload the ZIP file to the cloud.
Step 3: Finally, the ZIP file can be shared via the link.
Pros
There is enough space in the cloud, so you can easily share large ZIP files.
You can share as many files as you want using the cloud.
The files can be shared with more than one person; there is no limit.
You can send files to any corner of the world without any hassle.
The method is simple, quick, and reliable.
There is no need to worry about data loss and data security.
Cons
It might take time to upload all the files, depending on the cloud service and the internet speed.
In the following part, let's learn how to send a ZIP file easily through TeraBox.
The Ultimate Solution: Share a ZIP File with TeraBox
TeraBox is the best option if you want to share your ZIP file using the cloud service. It is a free and secure file sharing service. Most importantly, it offers 1024 GB of free space, which is more than enough. You can share large ZIP files and dozens and hundreds of files without worrying about the available space.
After creating an account on TeraBox, you get free space. It offers excellent file uploading and downloading space that makes file transfer quicker at both ends. The application is available for smartphones as well as computers, so the sender can pick a suitable option to share ZIP files.
The security of TeraBox is also exceptional. It encrypts the files, so there is no way someone can steal your data or access it without your permission. Secondly, you can set the expiration date of the link and restrict its usage. After the expiration, the link expires automatically. For additional security, you can also add a password.
Sharing ZIP files through TeraBox is quite easy. Let's look at the detailed method to show how to share a ZIP file without any hassle.
Step 1: Upload the ZIP File to TeraBox
Go to the official website of TeraBox or use the application on your smartphone or computer to sign up. Create your account; you can also use your social media accounts for this purpose.

After logging into your account, you can upload the ZIP file. Click on the Upload button and select the file.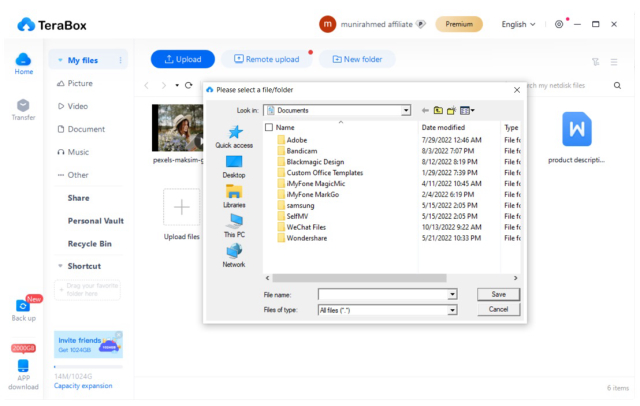 Step 2: Create a Sharable Anonymous Link
Once the ZIP file is uploaded, you can create the shareable link. Select the file and click on the Share button.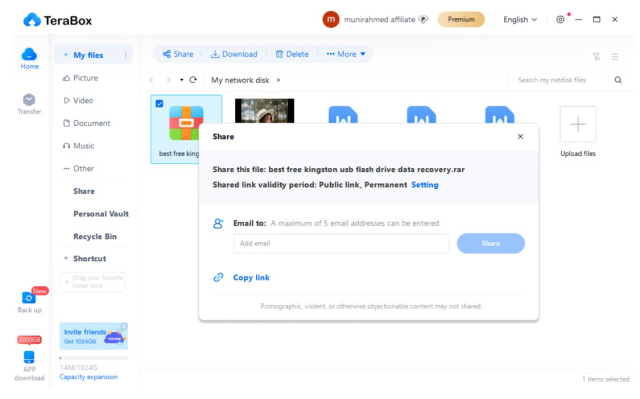 Click on Setting and set the validity period and password.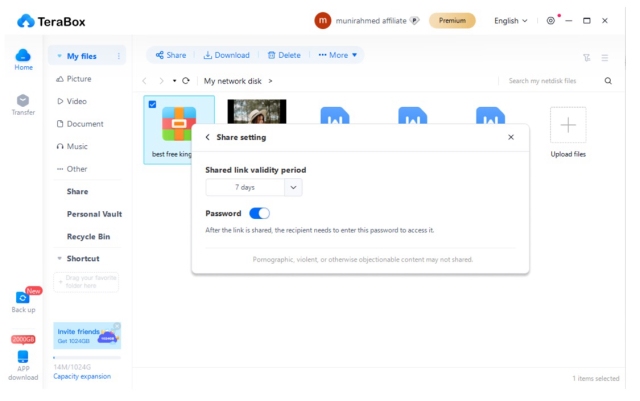 Go back and click on Copy Link. It will generate a shareable link.
Step 3: Share It with Friends
Now, you are ready to share the link. You can send the link in a text message, email, or social media message/post. The link can be shared without any hassle, and the recipient will be able to access the data and download it at a fast speed.
TeraBox: Beyond File Transfer
TeraBox is an exceptional cloud storage service that offers you tons of features and facilities. It not only allows you to send large files, but it also offers other features that help you upload and manage your data with optimal reliability and security.
Auto Cloud Backup Photos, Videos, and Folders
One of the most important features of TeraBox is the automatic cloud backup. You only need to select the folder or gallery, and TeraBox will automatically upload all content to the cloud. It automatically creates a backup. Thus, when you add a new file, it is uploaded to the cloud on its own. It ensures your data is up-to-date, so you can sit back and relax, because there is no way you can lose it.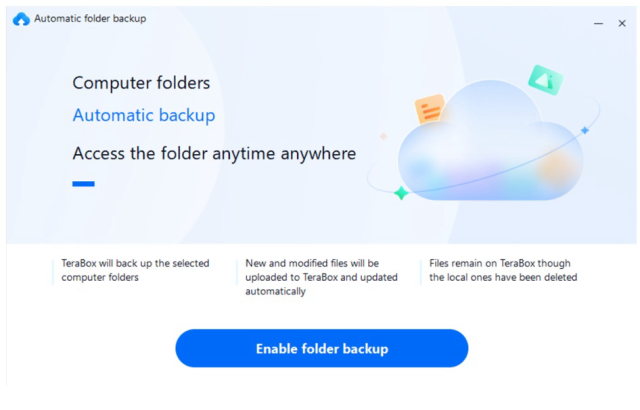 Video Player for Windows, Mac, Android, and iPhone
TeraBox also offers a built-in video player that can run on the application. Without the need for any third-party application, you can directly play videos from your device, without damaging image quality. What's more, for Premium users, the play speed can be customized to meet their needs.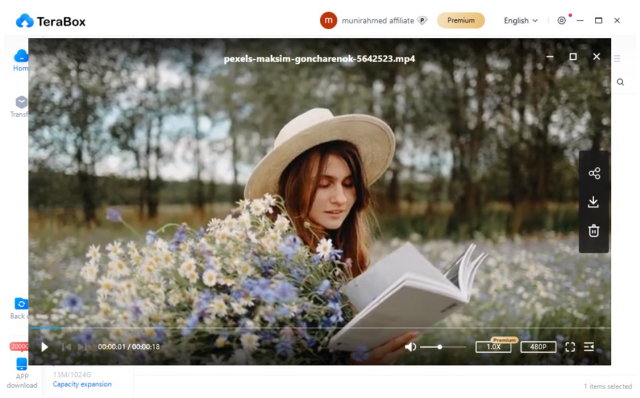 Download Videos from a Link
You can also download videos on the Internet through the "Remote Upload" function in TeraBox. Copy HTTP, HTTPS, or magnetic links into TeraBox, and it allows you to download videos from websites directly. It does not matter where the video is; it only needs the link, and the video is downloaded to the cloud directly.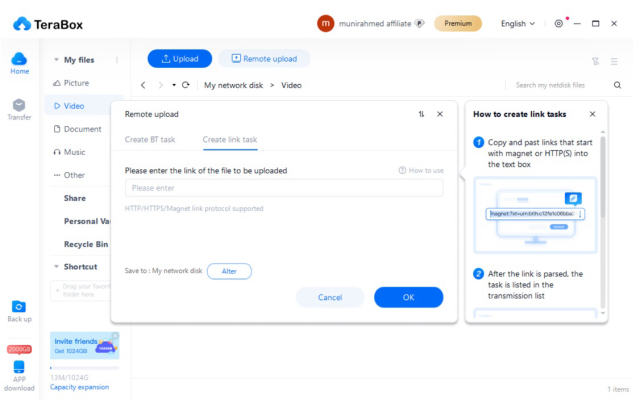 Final Thoughts
By now, you've known how to send ZIP files in different ways, and we have explained the step-by-step procedure to make everything easier and quicker. You can share the file through email or via Bluetooth/AirDrop/external storage, but the best way is to use a suitable cloud service. TeraBox is the best option because it offers a whopping 1 TB (1024 GB) of free space. It offers optimal speed, security, and data reliability, and along with that, you get extraordinary features, such as auto backup and a video player.
Download TeraBox for PC now to get 1 TB of free cloud storage and start sharing large ZIP files with ease.