In the advancing times of technology, you must have heard of the popular feature of remote upload. Remote upload is a feature that makes it possible to upload images, files, videos, and even programs from any URL to the cloud directly. This enables a much faster uploading process as compared to actually having to upload each file separate.
There are many advantages to remote uploading in today's time. Some of these include:
The speed of remote upload is much faster than uploading the actual files.
Uploading of URLs remotely means they do not contain the lengthy URL of the original image.
Remote upload helps save space on your hard drive as well.
Remote uploading your files is easier than ever with cloud service app TeraBox.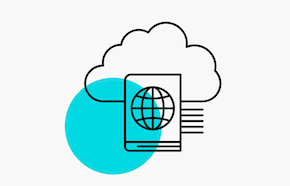 TeraBox is one of the most innovative and ahead of its time application on the market today. TeraBox offers free cloud storage while protecting and organizing all your files on your device. It also lets you share very large files in just one click. TeraBox is the perfect one-stop solution to safely back up, sync, access, and share all your important content.
This online cloud service app provides you with access to 1TB of free cloud service. While other could storage platforms ask you to pay hefty fees to receive a 1TB storage, you don't have to pay any such huge amount when you are using TeraBox. The storage space offered by TeraBox is completely free, and you can continue to use it without any hidden fees or clauses. With TeraBox, you have the ability to store a whopping 300,000 photos, over 2500 movies, or over 6,500,000 files. And not only storage, but you can also back up, synchronize, access, and share all your important information in a secure manner on TeraBox.
When it comes to cloud service, the feature of remote upload is very important. Remote upload for cloud service users lets them upload files to the cloud directly, either through the web directly or even through torrents. This is why remote upload is a critical part of the way in which you use cloud service. And this is one feature that you should look for while selecting the best cloud service provider. If the cloud service provider is offering cloud service with remote URL upload, like TeraBox provides to all its users, then you should not waste even a single minute before signing up with such a provider.
Affordability: With the remote upload of TeraBox, there is no need to pay exorbitant fees anymore to get cloud service with remote upload capabilities. Most of the popular cloud storage providers have a free tier as well, but they only offer very limited storage capacity and other features. With TeraBox, you not only get remote upload capability, but you get it with their free plan along with the 1TB of free cloud storage space. So not only are you getting everything you need, but you are also saving money.
Power: While price is an important factor, but you also need to keep in mind that your cloud service provider needs to have both the power and features that you need. If the remote upload is an important feature for you, TeraBox has you covered from all sides. Remote uploads, automatic backups, sharing large files, and more are even included in TeraBox's free plan, so you can get to work right away.
Ease of Use: No one likes a platform that is difficult to use. You want a platform that is easy to operate, and with TeraBox, you get an easy and convenient application. Within 1 minute you can easily sign up and get access to 1 TB of storage along with remote uploading capacity.
Remote uploading with TeraBox is easier than any other cloud service provider. You can easily use Remote Upload of TeraBox to download or send a file to your drive through a magnet link or through a BitTorrent file as well. Here are a few easy steps on how you can remote URL upload to TeraBox: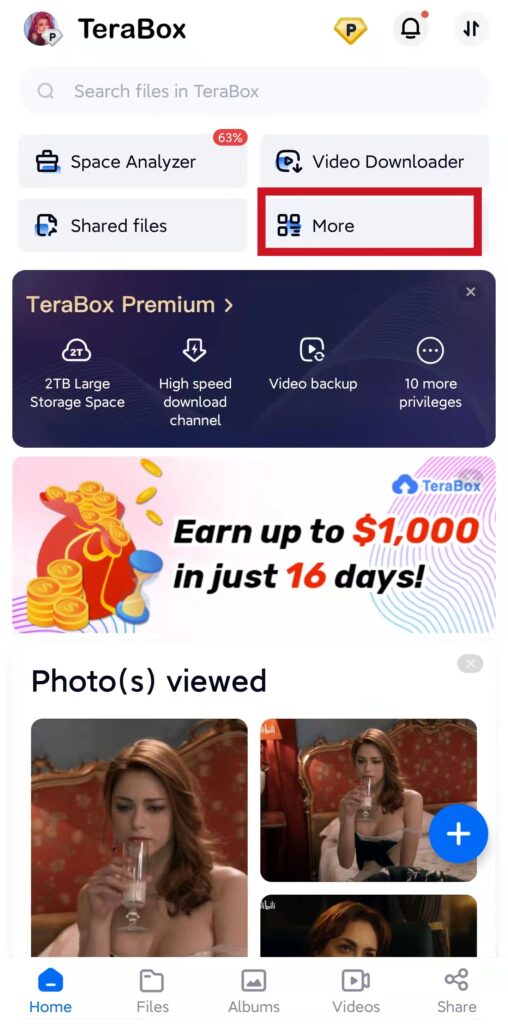 Click on 『Remote Upload 』to create your upload task.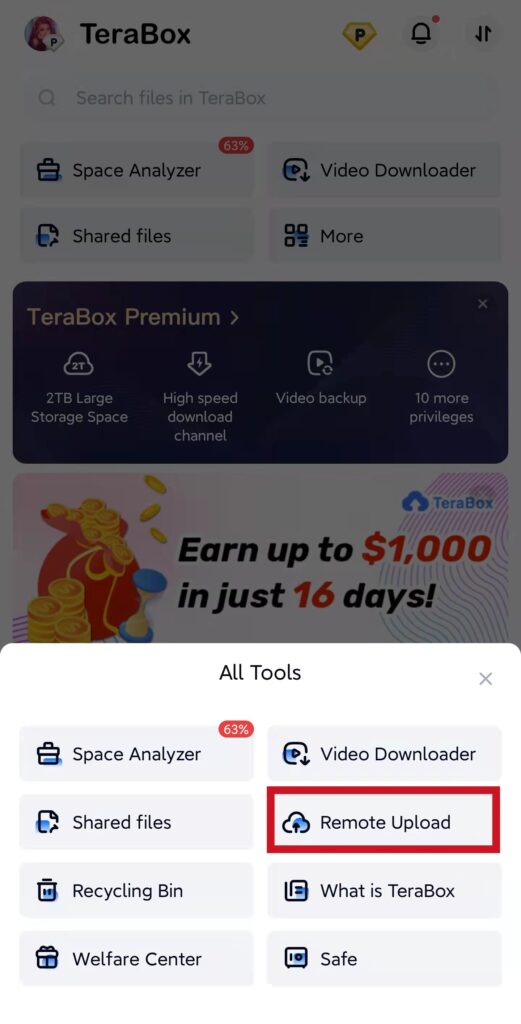 You can enter the link for the resource by copy-pasting the link with the prefixes such as magnet and HTTPS.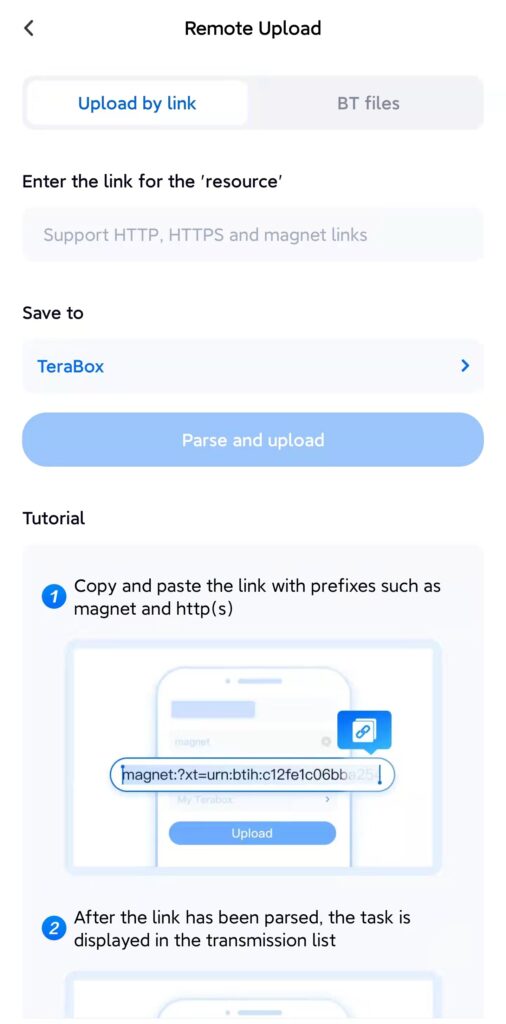 After pasting the link, the task is displayed in the transmission list.
If you still have questions, please watch the video below!⬇️⬇️⬇️
TeraBox supports multiple task links, including HTTP, HTTPS, and magnet task links as well, regardless of whether they are sourced from websites or shared by your friends. The great thing about TeraBox is that it also supports the transmission of BitTorrent files. This means that users also have the freedom to upload torrent files.
Remote uploading is an important feature that TeraBox offers, but apart from this, this groundbreaking application also provides many attractive features. For example, the TeraBox app can transfer an unlimited number of files at the same time. As long as your cloud space is enough, you can transfer as many as you want. It also supports multiple devices to share and synchronize your uploaded files.
TeraBox is one of the fastest-growing open-source software solutions today for cloud storage and backup. It has been designed especially for end-user ease and to allow the data of all its users to remain accessible and encrypted.
TeraBox has surpassed 10,000,000 downloads in September 2021, and in less than 4 months, it has surpassed 20,000,000 downloads. In fact, in 2022, TeraBox is already one of the most popular apps on the market.
Another feature of TeraBox that has made this so popular with users is the easy accessibility and cross-platform support. Files stored in TeraBox can be easily synchronized and be accessed across laptops, computers, mobile phones, and tablets.
So without any further delay, log on to www.terabox.com and download the TeraBox application to begin remote uploading your files at the earliest.